Equality refers to individuals being treated as equals, and allowing all to have the same opportunities, and to be treated with respect and dignity and to be given the same opportunities to achieve.
Don't waste time Get a verified expert to help you with Essay
Inclusion is the process that includes all, while ensuring that the needs of the individuals are met, whilst overcoming the barriers to prevent everyone participating.
Social Model
The favoured model that is linked to my work is the social model, which focuses on the child or individual and not on their disability, ethnicity, gender, social background, ect; this model looks at the environment as the problem and not the individual thus enabling them independence and empowerment.
The health model of disability
Focuses on the persons impairments as the problem and not their environment. This can restrict their independence and highlight their disability.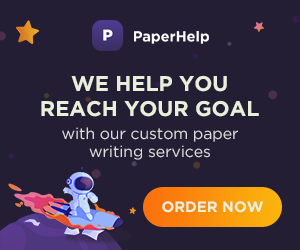 Within my area of work I have children and young people who have autisum, globle development delay and mental health diagnosis and some who have suffered great trauma leading to attachment disorders. Both of the above models impact on our young people, we strive to empower our young people to enable them to lead as normal a life as possible. Our company word is 'Respect' our ethos is to wrap around the child allowing them to reach their full potential, and supporting them to make informed choices during their time with us and for their futures.
We will always advocate for the child to become as independent as they can, this is achived by personal care plans and life skill plans, the children are included in this planning which enables their voice to be heard and involves them in decision making, With the young person always being at the centre of our ethos this ensures they are treated as individuals and listened to. This allows the young person to be 'empowered' to identify their own personal choice on decision making about their own lives .For example; a young person with Mental Health diagnosis may not have the capacity to make all decisions about going to college, but can be part of the planning and the communication around this. When needed we would use social stories, pictorial items and arrange college visits.

1.2 Children living within the care system come across barriers of equality and inclusion, in care carries a stigma "they must be bad" this prejudice happens out of ignorance and the lack of empathy, this prejudice is grown out of assumptions that all looked after children are small criminals . This can have a huge impact on their self-esteem and leave them feeling unable to accesses the community for activities. Discrimination can have a negative effect on children and adults; this can affect their well-being and their mental health. If children and young people lose their confidence, they may become withdrawn and spend periods of time alone, in their bedrooms feeling rejected and that they don't belong. This will affect their confidence and self-esteem preventing them from engaging in activities within the community and school if this is not addressed then it could affect their future prospects. The long term effects of exclusion can result in the young person continually thinking they are bad or cannot fit into society, ending up in prison or mental health residential homes because they only feel safe when institutionalised .
I feel this prejudice is unwarranted and leads to these children having to try harder to fit in to society. These children often come from low economic homes or have parents who have health problems, they grow up feeling excluded. Becker states "society labels the individual or group, they are then treated differently"
Personal – were your own prejudge can influence you're practise. Mental health and the stigma this brings .The social consequences of 'labelling', according to Becker 'society labels the individual or group, they are then treated differently. The feelings shown or felt towards the looked after child or the stigma of mental health can give staff or the community a preconception of the young person before they have got to know them. The effects of the stigma on the looked after child comes from being in the care system through behaviours that have come from incidents that are of no fault of their own ,it has come from the trauma of neglet ,abuse or a mental health diagnosis . The looked after child who has the stigma of mental health alongside the stigma of being a looked after child, will need additional support to ensure the opportunities of inclusion and equality are always available to them, enabling any barriers within the community to be overcome. These young people and their behaviours can raise
The anxieties of the residents within a community can be raised purely due to the young people being in care within their neighbourhood, making it harder for them to fit in. The role of the care team is to ensure all areas of planning are covered to enable the young people have equality within the community in which they live.
1.3 Best practise within my own area of working means I need to understand the most current legislation ,I need to be familiar with the acts of parliament that inform my policies . These acts are;
disability discrimination act ( 1995 )
the NH's and community care act (1990 )
the mental health act (1983 )
the equality act (2010 )
mental capacity act (2005 ) and best interest assessment
articles 1,2 and 14 of the Human rights act (1995 )
sex discrimination act (1975 )
equal pay act (1970 )
race relations act (2000)
employment ,equality (religion or belief )regulations (2003 ) The children's act 1989 –clause which requires authorities to take special account of children's disabilities and the support needed to enable them to live as near as normal lives as possible. Guidance in the form of 'no secrets', (doh,2000) which sets out adult protection policies and recognises adult discrimination as abuse. The documentation working together to safe guard children (doh,2010) which requires PR actions to guard against 'myths and stereotypes'. Equality, diversity and inclusion are at the core of all that we do, these policies and legislation's impacts on how I work to support the needs and outcomes of my team and the children within our care.
The legislation ensure that people receive equal opportunities, promotes diversity, equality and inclusion, and is a legal requirement that they are implemented within the organisation, this makes it illegal to discriminate against people for any reason . If we did not work following the guidance and legislation it would impact on the staff team and the service user resulting in low morale and confusion, leaving them feeling discriminated against, which could them unhappy resulting in them acting out behaviours, this can then affect how the team continues to work with them.Regular reviews, supervision and appraisals support the team to ensure our working practise is effective. With the changes in legislation the working practise has also changed, children in care are now cared for, gone are the days of work houses and only health care for the rich. Over the years Equality, has promoted the equal rights of all.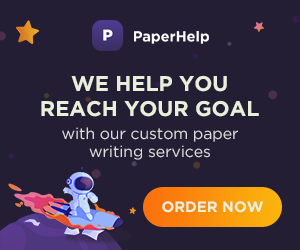 2. Be able to champion diversity, equality and inclusion.
2.1 When supporting the rights of children and staff it is important and essential to remember that not all are the same, If you penalise a individual because they are different, this can make them feel unwanted .The rules and boundaries of the home are the same for all, the children's plans within this are individual to them. The children's support and care plans ensure our practise meets all criteria of policy to ensure equality, diversity and inclusion for all. Adults who work within our setting should think about their own values and beliefs and how discriminatory comments can affect the home, the child and their colleges. Within our organisation we invest in ongoing training and have policies in place to enable staff to reach their full potential whilst being able to promote diversity, equality and inclusion these include; Allegations against staff policy – to support staff in the event of an allegation leading to a section .
Equality opportunities policy –ensuring we are equal to all staff and young people Grievance procedure –to ensure all staff and young people have the right to a process of complaint and grievance Staff recruitment – clear guidelines for staff to see all recruitment meets equality Complaints policy –so all have the right to fairness and equality and the processes to complain if this is not felt Staff hand book –has clear guidance on policy and procedure to ensure staff are supported in their employment and training Young person's hand book –clear boundaries ,home rules and guidance on what to do when not happy Safe in care policy –this is to ensure all young people living in the home and staff are aware off the needs of each individual person this is followed up with a safe in care agreement were all young people sign up to ,this helps with bulling within a children's home .
2.2 Part of my role as house manager is having a duty of care, and having the ability to challenge discrimination and exclusion, whilst still working within the our policies. To achieve this it is essential to ensure that the supervision of the team promotes good practise. It is important to involve staff in their individual development plans, ensuring that these are tailored to their individual support needs. Within this process it is important to challenge any barriers that arise preventing exclusion, equality, diversity, the staff member has a right for their voice to be heard, this creates a culture of transparency which allows for growth and good practise. I expect my team to lead by example and show our children respect and dignity and to be non-judgemental, if discrimination ,bulling or prejudice of any form of is witnessed by child or adult this is challenged. We have a very clear zero tolerance procedure and clear guidelines on how to make a complaint. Policies used to challenge;
Complaints procedure
Bulling and harassment
Equality opportunities policy
Employment handbook
Grievance procedure
Supervision and appraisal
Allegations against staff
Personal harassment policy
2.3 – In 2005 The Office For Disability Issues announced that their vision is by 2005 " Disabled people in Britain should have the same opportunities and choices as non-disabled people, to improve their quality of life and be respected and included as equal members of society" Their purpose
"We are the guardians within government of the vision of equality for disabled people by 2025" Within our practice we have many policies and procedures to adhere to which all staff are responsible to read and understand. They should also understand that there are many forms of abuse and neglect which could result from discrimination. Emotional abuse within the care system can be very damaging to a young person, Working together to Safeguard Children is a document that care staff are provided with. It states that "Emotional abuse is the persistent emotional maltreatment of a child such as to cause severe and persistent adverse effects on the child's emotional development." Our safeguarding policy describes discrimination as " Behaviour that is directed at person because of disability, ethnic origin, race, skin colour, culture, sexual orientation, size, gender or age, which could result in the young person's , Withdrawal
Anger/aggression
Loss of self esteem
Imitative behaviour
-The impact of inclusion on a child is that it empowers them and makes them feel that they belong. Many of the young people that we care for have had numerous placements in either foster care, residential homes and schools. This can leave them feeling uncared for unwanted and rejected. One of our clients when first placed with us would spend long periods of time alone in her bedroom playing on one of her 3 DS and was reluctant to send time with the group or engage in any activities. We carried out lots of 1-1 sessions with her and discovered that this was what was expected of her in her previous foster placement. During the 1-1 sessions we were able to identify her likes and dislikes which enabled us to be able to include her in some group activities with others who also shared the same interests. She now attends activities several evening a week and spends the remainder of her time interacting with her peers, and her DS's are now rarely used.
For their time with us to be beneficial to the young people we must follow inclusive practise, this is incorporated in the day to day running of the home, they are allowed full access to all areas of the home, excluding others bedrooms, the rules and boundaries applied are equal to all. If the young person's behaviours cause them or threatens to cause others harm then they may be sanction to help with the containment off the behaviour, so that they can be included in all aspects of the home and activities. If I felt that a staff member was discriminating a young person or staff member I would address this immediately and this would be discussed during supervision and further training would be offered. We want our young people to feel confident, safe and respected within their home thus allowing them to succeed. The value of diversity means that we respect and value the differences of each other and listening to others opinions, providing that they are not detrimental to any other child or adults well being. The staff team are expected to interact with the children equally, while recognising that they are individuals, and have individual needs and support plans. All staff are provided with regular safeguarding training, this gives them information on discrimination, abuse, inclusion and diversity, which along with our policies and procedures promote better outcomes for our young people. In house information
Bulling and harassment
Equality opportunities policy
Employment handbook
Grievance procedure
Supervision and appraisal
Allegations against staff
Personal harassment policy
2.4 Our children are supported to ensure they are not discriminated against, they receive weekly key work sessions, and can request a 1-1 with a care member of staff at any time. We have weekly young people's meetings, where they can write down things that they would like addressed or ask a staff member to write it for them so that others don't know who has raised an issue.
Exclusion is not a practise that is used unless a child cannot access an area due to a behaviour that means they are not safe to self or others .My team are supported to challenge discrimination or exclusion ,this can be done in reflective space ,debrief, team meetings ,handovers. Supervision is a place where there is confidentiality so issues can also be discussed, there is zero tolerance for my team, and we treat each other with respect and dignity, whilst remembering we are all individuals that bring different aspects of experience to the team. There is a clear complaints procedure and staff all have copies of staff handbook and procedure in their individual folders .Young people have the use of worry forms and complaints forms individually and in a folder in communal areas ,these are supported at key work sessions .
3. Understand how to develop systems and processes that promote diversity, equality and inclusion. 3.1 The Equality act is a legislation that is in place to ensure that people are given equal rights and opportunities regardless of their age, gender disability, race, religion or belief and sexual orientation. This legislation promotes diversity, equality and inclusion by making it a requirement that they are commonly practised and incorporated into the social care setting thus making it illegal to discriminate against a person for any reason . The main acts within the Equality Act 2010 are;
The care Quality commission
The disability Discrimination Act 2005
Human Rights Act 1998
Equal pay Act 1970
The Sex Discrimination Act 1999
The Race Relations Act 2003
To promote good practise it is essential to follow these Acts if not followed then consequence can be diverse, this could affect the individual a young person or the entire team. This could leave a young person feeling discriminated against, which can lead to negative feelings of isolation, and feeling unheard, leading to problems for them and those around them. They can become unhappy causing them to act out negative behaviours putting the team and young people at risk. We have complaints procedure for staff and children, whoever I feel we do not promote this enough and would benefit from being revised, although the procedure is clear I feel that it does not promote its self to enable change.
Our staff team is multi cultural so is able to promote the cultural needs for our clients, this has proved beneficial to the needs of our young people. The staff have taught some of them how the care for afro Caribbean hair and to understand their religious and cultural needs. We ensure our young people are involved in menu planning and we hold a cultural night which enables them to prepare a ethnic meal and share their culture with others. We ensure we have Champions for all young people this ensures our practise continues to be Equal for all and remains open and honest. We hold regular meetings throughout the service, it means we all have a voice and the legislation ensures our voices are heard and respected. Without the use of individual care plans and individual support plans, (Where the young person's input is included) which are tailored around the individual needs of the young person that also take into account their ability, culture, disabilities and their personal interests, the young person would be discriminated against. All children have a right to grow up safe from harm and discrimination.
Lord Laming highlighted the importance of frontline professional's getting to know children as individual people and as a matter of routine, while considering how their situation feels to them. All young people in our setting have weekly keywork sessions and can request 1-1 support from staff at any time, they all have access to worry forms or complaints forms and each have an independent advocate, and all participate in regular activities suitable to their ability. As a staff team we have monthly individual supervision and weekly team meetings where any form of discrimination would be addressed.
3.2 We have previously had issues with our rotas due to staff shortage. This meant that staff were required to work long shifts and also weekends, which makes it hard to achieve a good work life balance. When staff are tired and unhappy it can have a knock on effect on the young people. With an increase of staffing levels it has allowed us to re-look at the shift patterns allowing the rota to change ensuring a good work life balance. This has included many meetings with managers and the principle, in reflection of the rota system and process, we have been able to produce a fair rota ensuring all staff have equal weekends off and this has contributed to the well-being off the team, thus ensuring that staff are not too tired to give the level of care required for our young people.
It is important as a manager that I ensure my team are given the opportunity to make informed decisions. The process we have in place has worked well, we work openly and honestly, so the team meeting discussion was taken to the senior management meeting this then resulted in the team sitting down with senior managers and working out a rota together. Staff our now given a rota for six months instead of two weekly, enabling them to make plans within their personal life.
3.3 To improve our service and to meet the needs of our young people, I need to increase our partnership with the cultural community. We have recently had a child placed with us who is a Jamaican, our knowledge in this area is limited, to support us as a team and ensure equality, inclusion, and diversity I have to ensure we Employed staff with Jamaican background
Taken advice from a cultural advisor
Brought literature to support young person and staff
The team have been part of the planning with the young person and social worker and have a set target to re-introduce the young person to her religious beliefs and culture I continually strive to improve our service to our young people, I constantly review and evaluate, this requires a whole team approach ,senior staff within the team are given additional needs to support this ethos. For example life skills, these are planned with the young person and are individual to the abilities of the young person. .
4. be able to manage the risks presented when balancing individual rights and professional duty of care 4.1 working with young people who are encouraged to have a voice, it is sometimes hard for them to understand that parental responsibility does not lie with the care team but other authorities; Section 31 young people it is their placing authority
Section 20 young people it is still their parents.
This can cause confusion and young people need to know they have a voice and are heard, we do this through network meetings, key work sessions, house meetings, meetings with social workers and contact with parents. Duty of care and ensuring safe practise means all information is shared with the safe guarding team, it is then decided how this information is shared to keep young person and team safe . An ethical dilemma is when a section 20 young person is reaching adult services and the parents push on their mental health labels wanting a more secure placement and excluding them from any part of the decision making. This is hard as parents feel they are acting in best interest but they are often frightened of the young person making the wrong choice.
The ethical dilemma means we have to balance the needs of the family versus social care versus the young person. Our key responsibility has to ensure that the individual is in control of their own lives and is at the centre of any decision making, we have to support our young person and if we need to challenge the families views. The documentation and planning of life skills with the young person will allow us to promote the equality and inclusion of the young person. The young person must be given the information in a format that they understand, such as social stories or pictorial schedules. In cases like this we must understand the;
"The mental capacity act 2005 (mea 2005) and Best interest assessment ". The five principles of assessment are;
1. Presume capacity unless established otherwise.
2. Take practical steps to enable decision making
3. Accept that people can make unwise descions
4. Act in persons best interest
5. 5. Use the action least restrictive of the person's rights and freedom of choice.
4.2 The principle of informed choice the individual is supported to make a decision, they accept a shared responsibility for the choices they make, along with the outcome .Evaluation of the decision have we provided the right tools for this to be communicated. The young person's values and points are respected; the team promotes an environment that empowers them to make their decision. It is vital that all parties are involved this may require a network meeting, any decisions should be unbiased and taken clearly on facts, and the understanding of these facts will have implications and future consequence of an action. This element of informed choice is risk taking and can often alter the path for young people are we able to take the risk it makes professionals nervous ,as we are asking individuals to balance risk and their own responsibilities against legalities choice and rights of the care system. Within therapeutic working practise trust is essential, so the choices given must be able to be achieved and implemented by the young person.
They must be given time to reflect on their choices, risks, and potential outcomes. Once they have all the information the choice must be their choice and not influenced by us, however ensuring that they have given all of the relevant information. Within the principles of Equality ,Dignity ,Diversity ,each young person should have the opportunity to make decisions for themselves, even if they make wrong choices as long as they can proceed with full knowledge of risks, while ensuring that the choices given are safe. This I feel is better for the young person, to be able to make their own choices rather that to be told what is best for them. 4.3 Individual capacity affects informed choice ,because of a young person's mental health, physical health, chronic health, young people who have been in the care system are supported from a very young age to understand they have a voice ,this is promoted in their reviews . Within the "Mental capacity Act (2005) A code of practise states; "Making an unwise decision does not mean that person lacks capacity ".
This area can seem very grey, children living in care homes can become institutionalised so decision making is hard, it's our duty of care to give them as many skills as possible to be part of their care planning, to be able to make the right choices. Young people with mental health labels are far too often deemed unable to be part of any planning or decision making. When they make wrong choice is this capacity or just making wrong choice? "an individual may not be able to make a judgement about complex treatment decisions, may still be able to express a preference about what they want to eat ".Beauchamp and Childeress (2001) For Children and young people diagnosed with Mental Health issues, as they reach adulthood it can become very complex. The impact of others on the decision making and choices, we often see that parents can become over protective, this can be out of fear of losing control of their child.
The young person through mental ability, anxiety, intellectual capacity, may never have been part of making their own choices and now through legislation is being overloaded with choice. To ensure we meet the needs of the young person as an individual, we should work on the facts actual diagnosis, care plans, risk assessments, actual abilities that are documented, for example; can work out their budget for toiletries. This skill can lead to being able to do food shopping, menu planning ect. The statement above is a very clear point, young people with ASD for example can plan their day in an environment they feel safe and secure in, once outside anxiety can take over and crossing the road can be a danger. The young person still needs the choices we just need to ensure the choices are given within their own capabilities.
4.4 To manage risks we have in place live documents that continuously dynamically risk assesses, this allows for mutual accountability. It allows for risk taking by looking at each risk. I have a young person who continually puts herself at risk absconding and asking strangers for cigarettes, this puts her at risk of abduction, grooming and rape, within the network we came to the conclusion we should provide 4 cigarettes a day. Although the risk to health increased with the 4 cigarettes a day, it decreased in the other areas, but has also dramatically reduced her smoking habit. The young person is always at the centre of any risk assessment and their thoughts and choices are always considered, a high risk for our young people is that they may possibility not be socially accepted, this then increases the risk of them making the wrong choices, within our risk assessing we encourage young people to make the right choice . Through our network meeting risks and planning are always discussed this includes the whole network to work collaboratively to manage risk assessments and to ensure a culture that is accountable and does not lay blame.
References
care quality commission . (2012, june 29). Retrieved may 3, 2013, from www.cqc.org.uk. legistation . (2013, march 10). Retrieved from www.legistation.gov.uk. Caplin, P., Landridge, E., Morgan, B., Platts, R., Rowe, J., & Scragg, T. (2012). Diploma in leadership for health and social care . Cheltenham: Nelson Thornes . Equality and Human Rights commision . (n.d.). Retrieved may 3, 2013, from www.equalityhumanrights.com. J McKibbin, A. W. (2008). Leadership and Management. Derby: Heinemann. http://www.officefordisability.gov.uk/
Acts
Equality Act (2010)
Mental health Act ( 1983)
Mental Health Act and Mental Capacity Act (2005)
Disability discrimination Act (1995)