Pressures on organizations are increasing; even in the Students' Union where I work. There are growing needs to become more efficient, and to deliver success against strategic goals with shrinking resources. Quantitative analysis can measure performance outputs, and managers can make judgments using business information by qualitatively analyzing.
Don't waste time Get a verified expert to help you with Essay
Employees often represent the largest expense for organizations; therefore it is vital to monitor staff performance in order to recognize success and failure. Leaders can achieve little without the support of their followers. Flatter hierarchal structures are more prevalent in modern times; this means managers cannot expect blind allegiance.
Engagement with followers is vital. Effective engagement must happen continuously. It is important not to limit the times of communication to employees. This can lead to misunderstandings of tasks and direction of work. For example, if I were to only talk to my team members on a one to one basis annually, it would be likely they would not be working on what I would ideally want to them to work on. It is useful to note however that some employees might not like too much engagement from a manager. They might feel like they are being monitored too much, and fear they are doing something wrong. They correct balance must be found.
An important outcome of effective engagement is that team members can link their daily actions to the organization's strategic plan. This will motivate individuals, as it will give them clear goals to work towards. To improve this in my team I could organize a mapping day where everyone links his or her work to the Students' Union's strategic plan.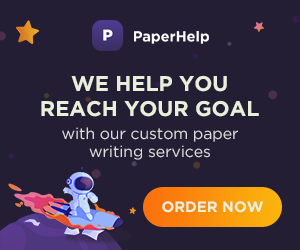 Some see a leader simply as an individual others follow, whereas others define leadership as organizing a group of people to achieve a common goal.
Studies of leadership have produced theories about the different duties and traits of leaders.
I am interested in leadership, as I would like to become a more effective manager. It is useful to understand the similarities and differences between a leader and a manager. Usually a manager is concerned with specific tasks such as budgets, projects, or organizing. Management does not always include a responsibility for people. Leadership, on the other hand, typically have bigger responsibilities than managers; for instance, creating new visions or forming new policies. Leadership always involves leading a group of people. There is a large overlap between leaders and managers. Both strong leaders and strong managers are skilled in keeping their teams focused by challenging individuals to perform strongly in line with objectives. Weak leaders and managers fail to engage with their teams; and so accept chaos and apathy.

Leadership Styles
It is important to recognize my own leadership style so I can be mindful of my weaknesses. One way to carry out the self-analysis is by using the 'six specific scales for leadership' table. The six scales are listed below along each row.
Task
Person
Flexible
Dogmatic
De-centralised
Centralised
Reward
Punishment
The 'means'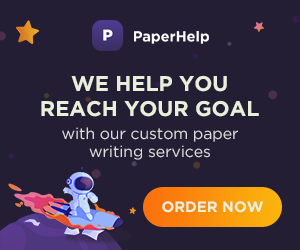 The 'end'
Structured
Organic
Task / Person relates to if a manager is task focused or people focused. Task focused leaders emphasize the need to perform to achieve certain goals. A task directed leader would more likely portray an authoritarian style, or a top-down approach meaning they make most the decisions. This could improve efficiency, but lessen moral. On the other hand, person orientated leadership is a behavioral approach in which the motivation and well-being of the team are prioritized. These leaders may have a servant leadership philosophy where rather than giving orders they try to persuade people to work, and try hard themselves to serve the team. There is a risk a team may not function well with this untraditional style, or they could enjoy feeling more valued.
Flexible / Dogmatic refers to if a leader will alter practices when a situation changes, or will strictly keep doing things they way they have always been done. A dogmatic leader would want their team to follow established procedures and would reject suggestions to do things differently. A flexible leader would be much more likely to use suggested ideas to modify the statue quo.
De-centralised / Centralised is an issue all businesses face; are decisions made by senior managers, or made further down the hierarchy. De-centralised leadership gives an organization a flatter hierarchy, and as decisions are made closer to the customer; this can improve customer service. However a disadvantage of De-centralised leadership is decision-making is less holistically strategic. Centralised leadership makes it easier to implement overarching policies, and prevents people from working in silos. On the other hand, extra layers of bureaucracy are added and disengagement from the front line could lead to bad decisions.
Reward / Punishment refers to how a manager chooses to motivate their staff. Do they positively reinforce positive behavior though rewards, or discourage undesirable behavior using punishments? Transactional leaders often reward employees for loyalty and good work. Authoritarian managers may be more likely to use punishments to encourage industry.
The means / The end questions whether the method to reach a goal is the most important, or is the end result more critical. A values based leader will probably prioritize 'the means' over 'the end.' Whereas a leader driven by performance targets may only worry about 'the end.'
Structured / organic refers to the culture a manager creates. A structured leader will favor bureaucratic structures, precision and strict subornation. On the other hand an organic manager will work to reduce hierarchical structures, and will highly value external knowledge.
Different leaders prioritize the things on the scale differently. The scales are useful because a strong emphasis on one aspect suggests a weakness of another trait. If an honest self-analysis is carried out, a person will be made aware of their weaknesses. They can then plan strategies to strengthen the flaws.
Own Style
I am going to assess the effectiveness of my own leadership style by plotting my characteristics on the six-point scale.
Task
x
Person
Flexible
x
Dogmatic
De-centralised
x
Centralised
Reward
x
Punishment
The 'means'
x
The 'end'
Structured
x
Organic
When I manage I almost wholly focus on the task completion, often at the expense of the welfare of my team. I am flexible in the way I strive to meet my goals as I am not averse to taking on board other people ideas; that also means I do not hold all the decision making power, (de-centralized). I am not the best at recognizing good behavior, as I have always thought people are being paid to do produce a high standard of work, I more typically penalize team members rather than reward them. Again my performance valued nature means I focus on the end rather than the means. Lastly, I prefer to follow a structured approach because it is easier to monitor individuals' performance and is arguably more time efficient. This is not to the required standard for my job in the Students' Union, steps will need to be put in place in order to improve.
Implications
I work as Students' Union President. I have to manage my fellow full time officers, (the four Vice Presidents), and the seven part-time officers who volunteer their time to help students.
An advantage of being a task based leader is that I can ensure deadlines are met, and jobs get completed by all members of the team, especially those who are not good at managing their time. On the other hand, staff wellbeing may be neglected causing retention and motivation problems. To become a better manager I need to find a way of both organizing the team while not forgetting to look after their welfare.
It is important that I am flexible in my role as I am meant to represent the views of all BCU students. I would not be a popular student leader if I did not take into account all new ideas that students suggest to me. Also, as all of my projects involve working with the ever-changing student population, I could easily do something wrong if I did not keep gathering the most current student views. Constantly changing tactics though, does slow work progress; sometimes with time sensitive decisions I must push ahead with what I think is best. A way I could improve would be to define projects that it is appropriate to have a wider student input, and those projects that do not. Doing this would save time on some projects, which I could use to instigate better quality engagement with students on other projects.
In regard to decision-making, I usually consult the whole team in our weekly meetings before a decision is made. I think it important to make the team feel empowered, especially the volunteers. I hope that giving others control of decisions gives them ownership of projects, so they are more motivated to work hard on them. However, consulting team members with things does slow things down; but I think it is worth it to make more informed decisions.
I am not the best at rewarding my team. My ethos is that I expect team members to do a good job. I do reward individuals if they go above and
beyond the call of duty. But, on many more occasions I have had to speak to people about why something is not quite up to scratch. I do have a tendency to focus on the end results rather than the journey there. I don't mind how people reach their targets, as long as they do. I favor procedures; I like the team to follow the designed routes to get things done. This result of the self-analysis worries me. Forgetting to reward individuals will demotivate them. If I carry on doing this I could reach the stage where every time I pop into the communal office my team thinks I have come to highlight someone's failure; this would be a big problem. I need to find a way to regularly reward hard working people. This will create a more positive environment, and people who are comfortable and happy will likely perform better.
Adair proposed the Three Global Factors of leadership. The three factors are, determination to deliver, engagement with individuals, and engagement with teams. The three factors overlap, and are inter-related. Different leaders prioritiesprioritize the three factors differently. I certainly lean toward the 'determination to deliver' strand. By focusing on the task, the team may feel undervalued and pressured. Little communication may also mean individuals feel neglected or ignored. I must try to engagement more with individuals and teams to become a more balanced and effective leader. I should set aside time in my calendar to get to know people. This will let me know the best way to communicate the targets to them to motivate them. Spending time with people will also make it a lot easier for me to detect issues. For example, if I know that someone is unhappy, I can investigate why that is and take steps to improve things for them.
Developing my Leadership Style
After assessing my leadership style and evaluating the results I have produced an action plan to improve my management approach.
Action Plan:
Benefits of Action Plan
Creating an action plan will help me maintain focus working towards goals that I have set to improve my leadership style. The goals relate to weaknesses, (such as prioritising the means and ignoring people), identified in the assessment of my style. The action plan will help ensure that actions and decisions are oriented toward accomplishing the specific goals.
The action plan will help me gain self-esteem. Effective action plans contain small steps to achieve ambitions. As I succeed at each step of my plan, I will gain confidence in my ability to be successful and bring change.
To create an action plan, I had to determine specific steps linked to the self analysis. The goals and steps are measurable so I am able to tell whether the goals have been met or not.
The team will be heavily involved in the action plan. Hopefully this will help strengthen morale and the sense of unity. There are opportunities for team input. Team members who feel included in adaptations will be more motivated to follow through on actions toward achieving the goal because they will feel they partially own the goal.
It is important to monitor, evaluate and adapt an action plan to sustain its effectiveness. I will periodically check that I am completing the actions I said I would take by keeping a record of the progress. Objectives should be investigated if they do not in keep with the timeframe defined. My team and myself can sit down and discuss reasons why the success criteria is not being fulfilled in the time predicted. Then the action plan could be reformed or work could be refocused to get things back on track.
A More Effective Leader?
Having completed this process, I feel confident I can become a more effective leader. For me, the self-analysis was the most important part. I tried my best to give honest answers. It was interesting linking back the findings to the preceding research I had done about leadership styles. I intend to use
this Action Plan to complete the objectives I have set myself. I am sure it will strengthen the team I work in.