1. Understand the communication principles of computer networks
Don't waste time Get a verified expert to help you with Essay
2. Know the main elements of data communications systems
3. Be able to implement different forms of network communications. (P5 – P6 – M2 – D2)
Assignment Target Grade
Final Grade Achieved
Tutor
Signature and Date
P M D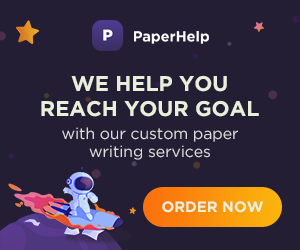 Grading Criteria
Date Achieved
Date Ref'd 1st
Date Ref'd 2nd
Assessor Comments
Address all comments directly to grading criteria.
Please state clearly whether Formative or Summative feedback. Assessor Initials
P5 – Describe the principles of signal theory
P6 – Describe different transmission methods used

M2 – Explain why particular transmission methods are chosen in particular situations
D2 – Compare the effectiveness of different transmission methods
Functional Skills Feedback Please include comments on English / Maths / IT
General Comments and Performance Against Standards
STUDENT'S COMMENT
Comments on assignment feedback, including your Action Plan for next assignment. CHOOSE ONE of the following questions to answer with regard to your assignment:
1. What did you find difficult about the assignment?
2. What did you find enjoyable?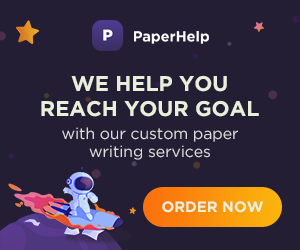 3. What else would you like to know about this particular subject/topic?
4. How are you going to improve your grade in future assignments?
5. How could you improve your literacy, numeracy or IT skills?
6. What do you feel needs to be done to improve this assignment and how will you do this?
7. Your lecturer's comments
Assignment-2 (Brief)
Unit No. 10
Unit Title: Communication Technologies
P/M/D Criteria covered:
(P5 – P6 – M2 – D2)
Learning outcomes – On completion of this unit you should:
1Understand the communication principles of computer networks
2Know the main elements of data communications systems
3Be able to implement different forms of network communications.
Scenario
A client wishes to know more about the issues surrounding the transmission of data. In this assignment, you will produce a series of mini reports to demonstrate your understanding of the various aspects of data transmission and the principles of signal theory.
Task 1 (P5)
This task will provide evidence for:
P5 Describe the principles of signal theory
1. Signal Theory:
With the aid of a diagram explain how data is represented in a digital format. What is a bit?
What is a data packet?
Draw a data packet and explain the individual parts.
Explain synchronous and asynchronous transmission.
Define bandwidth and give four common measurements from slow to fast (e.g. Bits Per second (bps) being the lowest). What is data compression and how is it beneficial to a network?
2. You should also explain with the aid of clearly labelled diagrams, how data gets from one point to the other by describing the following: Simplex, half-duplex and full-duplex.
Serial and parallel communication.
Task 2 (P6)
This task will provide evidence for:
P6 Describe different transmission methods used
1. Describe with the aid of drawings the features and benefits of the following transmission methods: a. Coaxial:
i. Thinnet
ii. Thicknet
b. Optical Fibre:
i. Single Mode
ii. Multi Mode
c. Twisted Pair:
i. Unshielded
ii. Shielded
d. Wireless solutions:
Radio-
i. Explain how computers convert digital signals into radio waves. ii. List three strengths and weaknesses associated with radio transmission.
Microwave-
iii. What is microwave?
iv. What are the main benefits of using microwave for data transmission? v. Explain point-to-point and point-to-multipoint microwave with suitable examples. http://www.intelephony.com.au/Networking/microwave
Satellite-
vi. What is a communication satellite?
vii. What are the three main categories of satellite with regards to their position in orbit. viii. Explain the following MAC protocols for satellite links: 1. ALOHA
2. FDMA
3. TDMA
4. CDMA
http://www.cse.wustl.edu/~jain/cis788-97/ftp/satellite_data/index.htm
Task 3 (M2)
This task will provide evidence for:
M2 Explain why particular transmission methods are chosen in particular situations
Based on the information produced for (P6) create a series of scenarios to aid your explanation of why certain transmission methods are chosen in particular situations.
Task 4 (D2)
This task will provide evidence for:
D2 Compare the effectiveness of different transmission methods
For this part of your assignment develop a detailed report comparing the effectiveness of the transmission methods described in P6.
*Note: your report must focus on the good and bad points and not just be a description of the various methods.