Discuss how an organisation's competitive advantage can be enhanced with the introduction of new technology. In this day and age with almost all markets being highly competitive it is at top of businesses agendas to ensure they have a firm competitive advantage. 1 .The term competitive advantage is the ability gained through attributes and resources to perform at a higher level than others in the same industry or market. If a business can ensure that they have a competitive advantage it enables them to be one step ahead of their competition, this is curtail for a business's success especial given the economic climate as it stands. One of the main examples of competitive advantage is pricing/cost. We see these most frequently in supermarkets, as most firms compete for the lowest prices this is because their consumers all want to find the best price for the product they want to buy. We also see this in other markets as consumers always look for a better offer therefore the firm with the lowest prices generally has the higher demand. Another example is quality.
Don't waste time Get a verified expert to help you with Essay
When consumers look for witch product or serves to purchase quality is key element witch influence their diction. We see this on the high street time and time again as consumers consistently go to big brand names such as apple because they know that quality will be ensured in their purchase. As a result of this apple or able to boost prices and in turn create a higher profit margin for products. From these simple examples we can see how important competitive advantage is because of the additional finical gain it can bring to a business. These examples are basic as a competitive advantage can come in many forms as long as it befits a business and their competitors do not have it. A competitive advantage can prove extremely important to a business, for this reason it is just as important to maintain the advantage and enhance it if possible. One way to do this is by the introduction of new technology. If a firm is willing to invest in new technology it can be seen as a competitive advantage in itself. This is because the technology is brand new and competitors do not have it yet. This gives the firm a unique advantage and will in turn attract customers.
The introduction of new technology can also be used to enhance a firm's competitive advantage. If we take the manufacturing industry as an example the firm's competitive advantage may be there product and the way that it functions and the price that it is made for. If the firm then introduces some new technology to its production line (machinery) their competitive advantage may be enhanced as the quality of the product is now better due to the new technology. This will make customer chose that firm over its competitors. The introduction of the new machinery may mean that less staff is now needed in that area of the production line. This in turn will enhance the firm's competitive advantage as unit costs for the product will become lower due to the reduction of staff. This means that firm can charge less than their competitor's causing a higher demand for their product. Another example of how firm can use new technology to enhance their competitive advantage is in the researching of consumer information. A firm can only be successful in the long run and have a competitive advantage if it knows their consumers' needs and wants. From this information the firm can devolve a product portfolio and brand that matches the consumer's needs and wants, in turn giving them a massive competitive advantage.
An example of this could be Tesco. Tesco are using new technology in order to help them understand their consumers more and in turn enhance their competitive advantage. They have done this by introducing their club card scheme. This is a reward scheme for customers as an incentive to make them more loyal to their supermarket; however this also offers Tesco's the opportunity to see exactly what their customers are buying how often and at what times. This is very useful as it enables them to develop sales strategies and obtain the correct products to complement their consumers' needs and wants. This will then improve customer loyalty and in the long run make more money. This is another example of how a firm can you new technology (in this case a database and swipe card) in order to enhance the firm overall success and competitor advantage. 2. To gain competitive advantage a business strategy of a firm manipulates the various resources over which it has direct control and these resources have the ability to generate competitive advantage.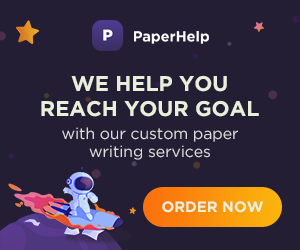 This quote reinforces the idea that firms are able. This quote again highlights the fact that in order for a firm to enhance their competitive advantage they need to look at the resources in their direct control and look at how to manipulate or enhance them in order to give them a better competitive advantage. One of the most popular and most successful ways of doing this is by the introduction of new technology to a business. A common example of this found in the retail industry is stock control. A resource under the direct control of all retailers in on the high street is their own inventory/stock. Over the last ten year there has been a massive change in the way businesses handle the problem of stock control. Instead of the now old fashioned way of stock ordits and counts, most retailer now have a database system which shows all their stock including how much they have on the shop floor as well as in back-up storage. They also know when they have sold any given product and can be told by a computer alert that stock needs to be replenished on the shop floor, or that stock should be order as they have ran out. This system combined with the JIT (just in time strategy of stock control) has lead retailer to be more efficient saving money and time and overall improving their competitive advantage.
Other ways that businesses can use new technology to enhance their competitive advantage is via their websites. Many firms underestimate the value of using their websites to gain significant competitive advantage in their given markets. With firm simply using their websites as a means to explain what their business is and show off their product portfolio. However if businesses invest in new web design technology they may be able to enhance your distribution networks. This may include using the web portal to enhance logistics, create new marketing channels (for example affiliate channels) or provide better or faster product access for customers. It is imperative that businesses use new technology in order to change and grow as a business as well as improving its competitive advantage. If this does not happen the business may be felt behind as the market progress and grows with new technology along with their customers. A great example of this could be Woolworth with left the high street in 2009 leaving 27,000 people unemployed.

Woolworth downfall lied in its inability to change and grow with consumer demands. 3. Professor Alan Wilson, from the city's Strathclyde Business School, said one reason Woolworths did not survive was because it didn't offer the quality of some other stores. "And it couldn't offer the prices that the discount stores such as Primark, Lidl and others could actually offer," This ultimately shows the impact of what can happened to businesses that do not change or put enthuses into new technology in order to enhance their competitor advantage. Although I have mentioned many examples of how new technology can be used to enhance a firm's competitive advantage there is some disadvantages when it comes to the introduction of new technology. Firstly any firm that is considering the introduction of new technology will first have think about the initial investment. New technology is never cheap and can be quite expensive and time consuming to install. Therefore businesses most think carefully about if the investment is worth it and will it pay for itself in the long run.
Also the introduction of new technology can bring de-motivation into the workforce. For example in the case that I mention early about manufacturing firms where staff could be laid off because of the introduction of new technology, this would a prime example of staff being de-motivated as they are worried about their job and think they could be the next one to go. However even though there are some small drawbacks new technology is still a very important factor when it comes to the enhancement of a firm's competitive advantage and should be looked into carefully by all firms that want to be successful and grow.
References;
1. Christensen and Fahey 1984, Kay 1994, Porter 1980 cited by Chacarbaghi and Lynch 1999, p. 45 2. Reed and Fillippi 1990 cited by Rijamampianina 2003, p. 362 3. Professor Alan Wilson thoughts on Woolworths- http://news.bbc.co.uk/1/hi/business/7811187.stm