For my project I visited the City of Hesperia's Official Website and reviewed the April 1, 2014 City Council Meeting which is available to the public on line. The beginning of the meeting started with a call of order then proceeded to the roll call of the board members. After these steps had taken place an invocation was performed followed by the Pledge of Allegiance. I have never heard of a prayer referred to as an invocation and it prompted me to review the words definition, "a public request for guidance, good will, good wishes, and good things. (Wikipedia). I was very pleased to see that the council members have chosen prayer as guidance followed by the pledge of allegiance, a leadership respectful of God and Country. The official members present were Mayor Thurston "Smitty" Smith, Mayor Pro Tem Eric Schmidt, Council Members Russell Blewett, Bill Holland, and Mike Leonard. Agenda revisions and announcements were provided by the city clerk followed by a closed sessions report given by the City Attorney.
Don't waste time Get a verified expert to help you with Essay
Prior to the main agenda announcements and presentations were provided recognizing public interest groups which included; A certificate of recognition for the Desert Winds Quilt Guild, a proclamation for National Volunteer Week, a proclamation for Fair Housing Week, followed by a presentation of the community events calendar provided by Rachel Molina the city's community relations and media coordinator. At this time a request for public comments was made and instructions were provided to those present in regards to time limits per individual. This forum provides an interface for the public with the City Council and the Municipality components which do not typically respond or engage with the presenters but collect the information and provide for a method of follow up from city staff. The first person called to speak was Jennifer Mayo, who discussed road conditions related to her residence and its poor state of repair which has affected her and her family.
The second person called to speak was Jeff Randall who began his discussion with a quote of "trust and respect" referring to an issue of code enforcement and fee's levied against his property in the amount of $3,500.00. Mr. Randall described the issue in detail, in which he could not meet the original deadline of the code violation due to a tenant that needed to be removed from the property and requested an extension to resolve the violation. He was verbally provided an extension and was told to just handle the situation and no fees would be imposed. He trusted the individual representing the city to stand by his word and not to impose any fees until he had the opportunity to resolve the situation which did not happen. Mr. Randall is requesting the assistance of the council members to resolve the financial burden imposed upon him.
The next person called was Jessica Davidson who was accompanied by Veronica Sanders and were from the Cancer Society, representing a fundraiser called Relay for Life. Their purpose for presenting was to invite the City Council and its attendees to an upcoming 24-hour event. The council did respond to these presenters, stating that they will be attending this event as a team and additionally asked the presenters to return to the next council venue where they will be given a proclamation (recognition) for their public efforts. The next person called was Jennifer Shaw a representative from Southern California Edison. The purpose for her presentation was to introduce Julie Gilbert, her replacement who is also employed with Southern California Edison. This seemed to be a professional courtesy provided by the utility firm.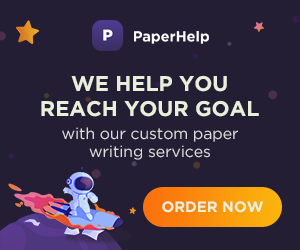 Al Vougler was the last presenter to be called and spoke about concerns related to the City of Hesperia's recent lease of water allocations from the Rancho Water District totaling 1300 acre feet. Mr. Vougler believed that even though the purchase rate of $382.50 per acre foot seemed reasonable that the City's water district should be approaching residents much like himself that have unused water allocations at a reduced price. Mr. Vougler believed that this would be a combined benefit for the City and its residents. The City Manager did provide a general response to Mr. Vougler in an attempt to define the characteristics of water classifications and there overall values which was followed by the City Attorney who provided further comparisons of water and values. The meeting continued with the Joint Consent Calendar, the consent calendar is a grouping of routine matters to be acted on in one motion. There were six items considered and recommended actions taken anywhere from issues related to utilities to professional services.
At the end of this presentation it was open to public hearing providing any concerned resident an opportunity to speak. This was followed by consent ordinances which city staff members began to speak about Community Development Block Grant (CDBG) and its draft citizen participation plan for years 2015-2019. This was followed by an ordinance for the Civic Plaza which would limit the use of skateboards, bicycles, and leashed animals during special events held at this location. Following these issues the council would make a decision which would be placed on record for public view. New business was proposed where an approval of long ranged property management was projected, but they motioned to push this event forward to the next meeting due to the absence of a council member who was more familiar with the issue. A final request to those attending to be heard was made leading to the council committee's reports and comments.

Each council member was provided the opportunity to give a final presentation in regards to the events that had taken place. Council member Holland had very nice things to say in reference to Jennifer Mayo and her courage for coming to the meeting and addressing her concerns. Mrs. Mayo had mentioned earlier that she was on a "fool's errand" in reference to her attempt to share her road concerns and Mr. Holland reassured her that her attempts were not imprudent. The city staff will diligently look for funds to improve the road conditions for the City of Hesperia. I was very impressed by the comments made by Mr. Holland during the meeting and at its closure. He was less formal and made everyone feel welcome and I would say the same for council member Blewett and Mayor Smith. Mayor Pro Tem Schmidt had some disparaging comments in reference to Mr. Randall's code enforcement issues and felt he had made erroneous claims to the council.
I felt this was a bit unbecoming of Schmidt especially in his role as Pro Tem (vice mayor). I believe he should be more considerate to those that address the council in a fair and reasonable manner. The city attorney seemed very cold and matter of fact which is probably typical of all legal personnel. I was quite pleased with this local government, they were very informal and very endearing. I believe that the city council is very attentive to their local residence and businesses that they are serving and operate in the best interest of everyone. Economically there was concern over budget constraints especially for those related to road improvements, monies were approved for the CDGB plan which is a joint activity between the city and the community development groups. It was interesting that there were a lot of legal concerns related to the councils operation and their decision development and was quoted several times during the proceedings.
I would like to make note that the "city staff" often referred to but never specifically identified have a great behind the scenes responsibility in researching all the necessary regulatory requirements related to the operation of this committee. This experience has actually peaked my interest in local politics I like the fact that it is approachable compared to national politics which is not interested in personal opinion only those provided by an elected official. I don't believe local government to be any more efficient than national government, there may be fewer constraints within local government that can be resolved at a much faster pace. I found the public presentation to be very interesting, all of the presenters seemed to be very informative and well spoken. I was drawn to Mr. Vougler's water concerns which led me to do further research in reference to water rights. I was unaware that residence had water allocations available for re-sale.
I went to the Mojave Water agencies website to learn about their responsibilities and for clarification of local water rights. In doing so I learned that they monitor all the water allocations throughout the High Desert including Municipalities and residents. It was true what the City Manager had told Mr. Vougler in regards to the value of his water rights. Due to the waters agricultural component the re-sale of the product to a Municipality is 75% that of a re-sale from another commercial water holder. This is why Mr. Vougler's water was valued at $275.00 versus $382.00. In a sense it has the equivalent dollar value when purchased by the Municipality such as the City of Hesperia. When the council responded to Mr. Vougler they responded accurately and I felt they were very respectful in doing so.
Works Cited
"Agenda." City of Hesperia. Council Chambers, (01 April 2014). Web. (01 May 2014). http://www.cityofhesperia.us/archive.aspx
"Invocation." Wikipedia: The Free Encyclopedia. Wikimedia Foundation, Inc., (08 April 2014). Web. (01 May 2014). http://en.wikipedia.org/wiki/Invocation
"Water Transfer Types." Mojave Water Agency, Web. (01 May 2014). http://www.mojavewater.org/water_transfer_forms.html