Federal Express, known today as FedEx was developed by Fred Smith in 1973. Mr. Smith saw need for customer to receive packages sooner than 1-3 business days; this was the norm for express mail 40 years ago (Hill & Jones, 2013). Federal Express changed the structure of air cargo industry and improves on the overnight delivery service (Hill & Jones, 2013). In this paper, it will analyze value creation frontier of FedEx, determine which four building blocks will give competitive advantage to maintain profitability, its efficiency, and examine the overall competition the global industry (Hill & Jones, 2013). Analysis of Company's Value Creation Frontier
Don't waste time Get a verified expert to help you with Essay
FedEx accomplished it value creation frontier with innovation. The founder saw that there was a need for faster and more reliable express delivery service. FedEx competitors offered 1-3 day deliveries shipments, but didn't take into consideration residential customers or businesses that would need their shipments sooner. Mr. Smith saw this need, but it couldn't be accomplished by sharing air space on commercial flights. On commercial flights passengers were first and the space that was left was divided amongst the competitors. For his vision to be achieved he needed his own fleet of cargo jets (Hill & Jones, 2013). Federal Express founder started with the higher end of competitive advantage which is differentiation. Mr. Smith invested $91 million dollars of venture capital plus $4 million dollar of inheritance funds, which he used to purchase an aircraft company in Little Rock, Arkansas.
He started using the aircraft to deliver envelopes and small packages overnight within the United States (Ecommerce, n.d.). Mr. Smith didn't give the official name Federal Express until 1973. He brought the operation closer to home, which was Memphis, Tennessee. The business was operating out of Memphis International Airport. By this time the company owned 14 Dassault Falcon Airplanes and he employed 400 workers (Ecommerce, n.d.). The next step for Federal Express was innovation. Mr. Smith launched a direct mail advertising promotion to increase the exposure of the company. With the government loosening the airline regulations, it made it permissible for federal Express to use bigger aircrafts such as Boeing 727s and take advantage of more flexible flight schedules (Ecommerce, n.d.).
In 1979 Federal Express started using a centralized computer system to track packages, routes, weather, vehicles, and employees. A short time after, a digitally assisted dispatch system was put in place for clients to electronically request pickups (Ecommerce, n.d.). For quality and excellence Federal Express understood the client's expectation and started tailoring their service to fit those needs. For example; the bigger clients, they started housing merchandise to make shipments upon request. Federal Express held 43 percent of the delivery transportation market, in contrast to its rival UPS in the 1990's (Ecommerce, n.d.).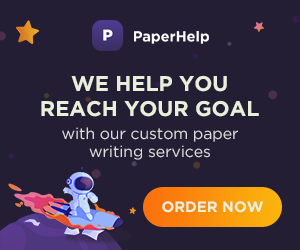 In order for Federal Express to maintain above average profitability, they should concentrate on two phases; which are efficiency and quality. Federal Express has five pillars for increasing profitability which are; making personnel functions and processes more efficient, update their air fleet, convert U.S. domestic network, increase international profits, and enlarge service offerings (Annual report, 2013). The focus for Federal Express is the customer. The customers' requests are very important to the company's strategy to operate focused systems which function independently, compete collectively, and are managed collaboratively. Because Federal Express unique model allows them to fine tune networks without compromising service to customers, their solution continue to be superior and they can act in response to marketplace changes quickly and efficiently (Annual reports, 2013).
Maintaining Edge Rivals
Product Differentiation
Product differentiation is the development of designing products or services to satisfy the needs of the customers. Companies maintain a competitive edge over their rivals when it creates, makes, and sell products in the same industry (Hill & Jones, 2013). Federal Express has developed an express delivery service that is better than its rivals. Their service caters not only to big and small businesses, but also residential clients. Packages are getting to their destination faster, not just in the United States, but internationally. The ability to digitally track your package from first phase to the last phase of delivery give clients' confidence that FedEx understand their needs and it builds trust (Hill & Jones, 2013). Capacity Control

Even though non-price competition helps established industries avoid cutthroat price cutting that reduces company and industry levels of profitability, price competition does occasionally occur when excess capacity exists in an industry (Hill & Jones, 2013). When a company like Federal Express cut prices rival companies will do the same thing out of fear the price cutter will be able to sell its complete inventory, while rivals will be left with surplus of goods. In so doing, this will lead to developing price wars (Hill & Jones, 2013). Federal Express would have to develop a strategy that would help them avoid this type of problem and stay ahead of its rivals. In most cases companies have two tactical choices; each can independently try to preempt its rivals and take hold of the initiative, or the companies must jointly find indirect means of coordinating with each other so that they are all aware of the shared effects of their actions (Hill & Jones, 2013). Business Model Efficiency Assessment
Federal Express unique strategy works seamlessly and simultaneously on three levels. FedEx compete collectively by standing as one brand worldwide and speaking with one voice (http://www.about.van.fedex.com). The company operates independently by focusing on their independent networks to meet distinct customers' needs and manage collaboratively by working together to sustain loyal relations with their employees, customers, and investors (http://www.about.van.fedex.com).
Each division of FedEx has created its unique niche; yet work together as a whole. FedEx Corporation provides customers and businesses worldwide a broad portfolio of transportation, e-commerce, and business services. FedEx express invented express distribution and remains the industries global leader, providing rapid, reliable, and time-definite delivery to more than 220 countries and territories connecting markets that comprise more than 90 percent of the world's gross domestic products within one to three business days (Investors, n.d.). There is still FedEx; ground, freight, and services. The different divisions have been established independently meeting the needs in today businesses, but work together in this vital industry to be one voice (Investors, n.d.). FedEx also continues to stay ahead by quickly adapting to the changes in technology to provide better, faster service. This will cause clients to continually use their service and believe in their reliability.
Impact of Global on New Business Strategy
Federal Express is a well ran operation, which doesn't need any change to the method of how it conducts business. The only suggestion that can be made is to improve on existing business strategy. FedEx is efficient on functions and processes of staff, having an efficient air fleet, and dominate in U.S. and international services. Just by strengthen of these strategies FedEx can be more profitable over a three year period (Investor, n.d.). Enacting numerous initiatives to improve their staffing efficiency and work processes, Federal Express would accomplish the streamlining of key processes to reduce the time and resources it would require (Investor, n.d.). Prioritizing important actions and remove or defer functions that have or become redundant due to technological, operational or market driven changes. Lately, generate greater efficiencies in the global sourcing program (Investor, n.d.).
By FedEx up grading older aircraft with newer planes, there would be more cost-effective and fuel-efficient aircraft, the 757 and 767 programs will create a next-generation air fleet that to a large extent reduce their operating cost (Investors, n.d.). For example, based on a 750 nautical mile round trip, our trip costs will improve by: up to 20% for the B757 versus A310-200 and up to 30% for the B767 versus MD10-30 (Investors, n.d.). Applying new technology and processes will advance flight and crew scheduling. Adapting to pickup and delivery operations to maximize on road productivity will cause for quicker and reliable service (Investors, n.d.). Merging of facilities and stations will be more cost effective. Refining aircraft maintenance processes will improve fuel efficiency for their aircraft and vehicle fleet. Improvements like these can be done with no compromising the exceptional service quality their customers have come to expect (Investors, n.d.).
With Federal Express expanding on their business; they capture growth from all parts of the global cargo market, including priority, economy, ocean and air forwarding, and critical inventory logistics focusing on (Investors, n.d.): Growing FedEx International Priority and expanding FedEx international Transitioning FedEx International Economy shipments to third party line on certain lanes. Increasing freight forwarding and supply chain capabilities for new vertical like healthcare. Leveraging European expansion for greater densities and lower costs. With FedEx concentrating on delivering the solutions for the right customers at the right price, they will continue to strive for the right solutions in the market place. By so doing they may hold on to the majority of their annual rate increases, utilize the revenue management committee to optimize yield, market share, and profitability growth (Investors, n.d.). May have to drop less profitable accounts, and then develop on small to medium customer base. Also leveraging residential revenue opportunities for their delivery managers, over time should allow for an even more dominate business (Investors, n.d.).
Conclusion
Federal Express has changed the face of the air cargo industry and overnight nights delivery service (Hill & Jones, 2013). The business model that FedEx put together for their company relied on the right strategy and the right people to implement the vision and the mission for the success of this company. When a business follows the strategy, makes adjustments as needed, is willing to take risk, and invest in technology; you have a formula for success.