With reference to credible and relevant evidence, discuss your accountability as a student nurse. Learning outcome 3 will be demonstrated by your use of credible and relevant evidence.
Don't waste time Get a verified expert to help you with Essay
My accountability as a student nurse is to be accountable to the patients, families and the general public to which I am caring for. Student nurses must adhere to the guidelines set out by the nursing and midwifery council (NMC) which states "As a professional, you are personally accountable for your actions and omissions in your practice and must always be able to justify your decisions". Accountability is integral to professional practice. (NMC) Nurses make judgements in a wide variety of circumstances, and use their professional knowledge, and skills to make a decision based on evidence for best practice and the person's best interests. Nurses need to be able to justify the decisions they make. Student nurses also have a duty of care which means they have a legal liability with regard to the patient. They must ensure that they perform competently. They must also inform another when they are unable to perform competently (RCN). This means that the task is necessary and delegation is in the patient's best interest, the student nurse must fully understand the task and how it is to be carried out, they must also have the skills and abilities to perform the task competently and also must accept the responsibility to perform the task competently.
The oxford dictionary 2008 defines accountability as "The obligation of being answerable for one's own judgements and actions to an appropriate person or authority recognized as having the right to demand information and explanation according to the terms of the NMC code of conduct. A registered practitioner is accountable for his/her own actions as a professional at all times, on or off duty , whether engaged in current practice or not. As a student you are not yet 'accountable' as you are not a qualified nurse although a qualified nurse is accountable under the NMC code of conduct, however a student nurse is still responsible for their own actions and behaviour and must act in a professional manner and uphold the profession of nursing, by behaving in a responsible manner and being thoughtful and respectful.
A qualified nurse must act to the highest of standards, although as a student you are also still expected to act to the highest standard , as a student nurse you will be provided with support from senior staff and from your mentor because you are still learning and mistakes can happen that's why support will be provided to allow you to be more confident and learn, as students learn new things everyday as do nurses because the nursing profession is a life-long learning experience. (Bethann Siviter 2013) Nurses and midwives hold a position of responsibility, as patients rely on them. They are professionally accountable to the NMC, as well as having a contractual accountability to their employer and are accountable in the law for their actions. Nurses must act in the best interest of the patients in their care at all times. As a student nurse you are also accountable to the NHS and must report any inappropriate care that is being delivered to a patient if you think that it is not acceptable or appropriate to that particular patient, as the NMC 2008 states that You must inform someone in authority if you experience problems that prevent you working within this Code or other nationally agreed standard.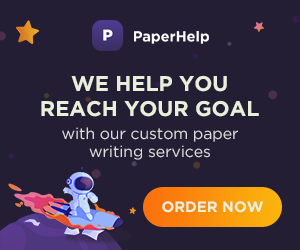 Part 2
Learning outcome 2
With reference to credible and relevant evidence, discuss the principles and importance of good record keeping. Learning outcome 3 will be demonstrated by your use of credible and relevant evidence.
The importance of good record keeping is to ensure that you back up everything you do in practice within your nursing profession, as records are legal documents for patients, if anything had to go wrong and was taken to a court of law if the treatment or care that was carried out had not been recorded the court of law would see it, that if it was not recorded it did not happen. The NMC 2008 states that You must ensure any entries you make in someone's paper records are clearly and legibly signed, dated and timed so that you can provide any evidence that may be needed for a patient to show what treatment you have carried out towards that patient. It is a legal requirement for nurses to fill out records as soon as they possibly can after the treatment or care has been carried out on a patient, as the NMC states that You must complete records as soon as possible after an event has occurred. Good record keeping and documentation can be a vital means of recollection for nurses faced with litigation. Having detailed and substantial evidence is likely to be influential in such circumstances.

Record keeping is an essential part of good nursing practice. and is considered to be a basic nursing tool when caring for patients. It is important that nurses and also student nurses carry out good practice and adhere to the guidelines regarding record keeping, ensuring it is up to date and an accurate account of treatment, care planning and delivery which is appropriate to each patient. The Code of Professional Conduct (NMC,2002) states that good note-taking is a vital tool of communication between nurses. Wherever practicable should be written with the involvement of the patient and completed as soon as possible after an event has occurred. Having clear accurate records to refer back to enables the nurse having evidence to relate to, this allows the nurse to have an accurate account of what happened. According to The Nursing and Midwifery Council (2009) good record keeping is an integral part of practice and is essential to be able to provide safe and effective care to patients.
They highlighted that good record keeping is highly important to improve communication between healthcare professionals. It helps to support the delivery and continuity of patient care, It helps to demonstrate clinical judgements and decision making and identifying any possible risk for patients. Good record keeping is also very important when giving over a handover to nurses without having records, the handover would be incomplete and the next team of nurses would not know what had been going on with the patients, which could possibly affect the wellbeing of patients. Records that are not accurate or incomplete can highlight that poor care has been provided towards a patient. Neat and up to date accurate records indicate a caring and responsible nurse , good record keeping also allows for good communication between colleagues.
Part 3
Learning outcome 4
The care of people with dementia is a significant contemporary issue. A key standard of care for people with dementia in Scotland is that people "are able to be as independent as possible." (Scottish Government, 2011, p. 10). With reference to credible and relevant evidence, discuss ways in which the student nurse can support this standard. Learning outcome 3 will be demonstrated by your use of credible and relevant evidence.
It is the responsibility of a student nurse to be aware of dementia and know about the illness and how it affects people in different ways. A student nurse can support this standard "people are able to be as independent as possible" by treating patients with dementia as individuals and allowing them choices as this helps to promote dignity to a person and seeing them as a "person" and not looking at their illness. Student nurses should allow patients choices when carrying out personal hygiene and allowing them to choose their meals as this allows a patient to be able to remain independent and allows them to feel that they are being treated with dignity and respect , sometimes it might be difficult to allow a patient with dementia to remain fully independent as depending on the progression of their dementia will mean what kind of support they will require, however it is important for a student nurse to promote independence at all times whenever possible to allow the patient to be able to achieve their potential. It is important for a student nurse to provide individualised care to patients with dementia as no two patients will ever be the same and will have different needs.
Communication is a fundamental and key skill when caring for dementia patients and is important to try to engage and interact with dementia patients so that they can be fully understood. Memory aids are a very good way to facilitate communication towards a client with dementia such as memory books can which can help them to remember about their past and families, snap cards and picture books are also a very good way to communicate with patients when allowing them to make choices as this helps to facilitate their communication if they have problems with their speech. The Alzheimer's society (2013) states that by remaining involved and active, a person with dementia can maintain their skills and independence for longer. Activities can also help people to express how they are feeling and relieve the symptoms of anxiety and depression and can increase social interaction and reduce isolation, as a person with dementia can often feel isolated and alone so it is important for them to get some cognitive stimulation to allow them to feel happy within their environment. A student nurse can support patients with dementia by arranging various activities that are appropriate to clients with dementia as this would help them to remain independent and be able to realise potential in clients with dementia.
The Scottish government (2010) has set standards of care so that people can remain as independent as possible to be able to live as normal a life as they possibly can without their illness affecting them in a way that they that they are not able to, as they have the same rights as everyone else and should be treated as an individual. It is very important for a student to support a person with dementia and keep to their daily routine to prevent the patient becoming stressed or anxious as most patients with dementia have a routine as this can help them to remember their daily tasks which helps them to be as independent as possible.
References
Bethann Siviter The Student Nurse Handbook 3RD Edition P.193 Accountability (Accessed 10.11.13)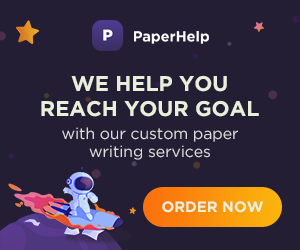 Elizabeth A. Martin The Oxford Dictionary of Nursing Fifth Edition 2008 P.3 (Accountability) Market House Books Ltd (Accessed 12.11.13)
NMC Code of Conduct 2008 (Accountability)
http://www.nmc-uk.org/Nurses-and-midwives/Regulation-in-practice/ (Accessed
10.11.13)
NMC Code of Conduct 2008 (good record keeping)
http://www.nmc-uk.org/Publications/Standards/The-code/Provide-a-high-standard-of-practice-and-care-at-all-times-/ (Accessed 12.11.13)
Royal College of Nursing 2011 (The principles of accountability and delegation) http://www.rcn.org.uk/__data/assets/pdf_file/0003/381720/003942.pdf (Accessed 13.11.13)
Duffin C .(2013) raising awareness to support people with dementia in hospital nursing older people vol. 25(5) p 14-16 (Accessed 15.11.13)
The Scottish Government (2011) standards for care for dementia in Scotland Edinburgh Scottish government (Accessed 12.11.13)
Nursing and midwifery council (NMC) 2008 The code: standards of conduct. Performance and ethics for nurses and midwifes London: nursing and midwifery council (Accessed 10.11.13)
NHS Code of Accountability first published 1994 third revision 2013 http://www.ntda.nhs.uk/wp-content/uploads/2013/04/CODE-OF-CONDUCT-AND-ACCOUNTABILITY-FOR-NHS-BOARDS.pdf (Accessed 15.11.13)
Nursing Times.net published April 2003 VOL: 99, ISSUE: 02, PAGE NO: 26 "The importance of good record keeping for nurses" (Accessed 14.11.13)
Nursing times.net published 13 December, 2007 Record keeping http://www.nursingtimes.net/whats-new-in-nursing/record-keeping/360932.article (Accessed 14.11.13)