Philip Kotler is widely acknowledged as the father of modern marketing and the world's foremost expert on strategic marketing. . His writing has defined marketing around the world for the past forty years. He is the S.C. Johnson & Son Distinguished Professor of International Marketing at Chicago's Northwestern University Kellogg School of Management. The Management Centre Europe has labeled him "the world's leading expert on the strategic practice of marketing."
Don't waste time Get a verified expert to help you with Essay
Early Life
Kotler was born in Chicago on May 27, 1931. Both Kotler's parents emigrated in 1917 from Ukraine and settled in Chicago.
Education
He studied at DePaul University for two years and was accepted without a bachelor's degree into the Master's program at the University of Chicago (1953) and his PhD at Massachusetts Institute of Technology-MIT (1956), both in economics. He studied under three Nobel winners in Economic Science: Milton Friedman, Paul Samuelson, and Robert Solow. He did a year of postdoctoral work in mathematics at Harvard University and in behavioral science at the University of Chicago.
Professional Life
Kotler started teaching marketing in 1962 at the Kellogg School of Management, Northwestern University. Kotler moved into marketing which he believed is an essential part of economics. He saw demand is influenced not only by price but also by advertising, sales promotions, sales force, direct mail, and various institutions (wholesalers, retailers, agents, etc.) operating as distribution channels. Kotler is the author and co-author of over 55 books and 150 published articles. His other textbooks include Principles of Marketing and Marketing: An Introduction. He has authored several books on all aspects of marketing, including the most widely used marketing textbook in graduate business schools worldwide, Marketing Management, (originally published in 1967 is the world's leading book in marketing, and is translated into over 25 languages. It has educated millions of students. In 1996, it was judged to be one of the top 50 best business books of all times) now in its 14th edition. He has published more than 150 articles in leading journals, including the Harvard Business Review, Sloan Management Review, Journal of Marketing, Management Science and the Journal of Business Strategy. His first research in marketing was in mathematical modeling of marketing processes and impacts. In Journal of Marketing on January 1969, he extended the concept of Marketing.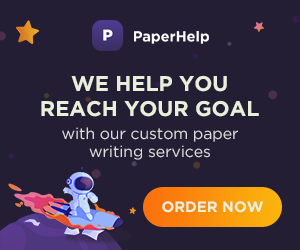 This article proposed the thesis that marketing concepts apply to non-commercial activities as well. Not-for-profit organizations can apply marketing analysis and concepts to advantage. He has consulted for IBM, General Electric, AT&T, Honeywell, Bank of America, Merck and others in the areas of marketing strategy and planning, marketing organization and international marketing. He has also advised governments on how to develop and position the skills and resources of their companies for global competition. He was voted the first Leader in Marketing Thought by the American Marketing Association and named The Founder of Modern Marketing Management in the Handbook of Management Thinking. Professor Kotler holds major awards including the American Marketing Association's (AMA) Distinguished Marketing Educator Award and Distinguished Educator Award from The Academy of Marketing Science. The Sales and Marketing Executives International (SMEI) named him Marketer of the Year and the American Marketing Association described him as "the most influential marketer of all time." (2008, Leaders in London Conference).