Introduction:
A tour operator typically combines tour and travel components to create a holiday. They prepare itinerary. The most common example of a tour operator's product would be a flight on a charter airline plus a transfer from the airport to a hotel and the services of a local representative, all for one price. Niche tour operators may specialise in destinations, e.g. Italy, activities and experiences, e.g. skiing, or a combination thereof. The original raison d'etre of tour operating was the difficulty of making arrangements in far-flung places, with problems of language, currency and communication. The advent of the internet has led to a rapid increase in self-packaging of holidays.
Don't waste time Get a verified expert to help you with Essay
Task 1. Understand the tour operator industry
A tour operator combines tour and travel components to create a holiday, it designs travel routes for tourists and offer perfect arrangements of the airlines and hotels. In a word, a tour operator offers package holidays. A travel agent is a kind of retail business which is a buyer of tour operator, it sells travel-related products and services to customers on behalf of tour operators, airlines, hotels and other entities. Some tour operators own the distribution channel, they set up retail shops selling products and services directly to the final customers, or they establish close relationships with travel agencies under contracts. The development of the industry should be attributed to the development of transportation in the early age. With the invention of aircraft, the demand for travel increased rapidly. But in recent years, situations become more complex than ever before in such a changeable economic climate, UK's tour operator industry are fluctuated in growth. The package holiday market continued to decline but specialist holidays, cruise tours and flight-only bookings all grew significantly. Company failure level rose substantially from 33 in the previous year to 47 this year. The industry structure changed a lot: independent agents turned to favour dynamic packaging with concentration on niche markets including long-haul, cruising, UK holidays and self-packaging.
Big operators drove bookings online and through their own retail networks. 2006 is one of the most challenging years in the industry's history, with traditional business model under great pressure and uncertain future for many others. Tour operators judge overall demand and the expected demand for each destination and seek to satisfy that demand if it can be accomplished profitably. Tour operators assemble the component parts of holidays. Tour operators have many sub-contracted suppliers that are expected to deliver quality services under some form of supervision. They rely upon close relationships with people working in the destinations – at airports, hotels, restaurants, excursion venues, public administrations, medical authorities, etc. – for without them, holidays could not be delivered. Tour operators have resident staff, or those of their local agents that maintain these relationships and are expected to become familiar with concerns expressed by local communities. Where good quality accommodation for customers is in short supply, many tour operators co-finance developments on a short-term basis. Tour operators act as a bridge between suppliers, customers and the country visited, providing information about the destination, safety and cultural sensitivity (dress codes, etc).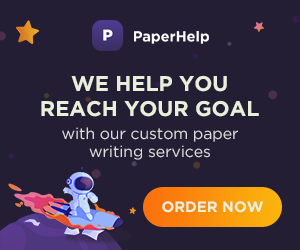 With smaller guided tours, customers often seek greater detailed interaction and are very aware of their social and cultural responsibilities. In Great Britain, the country in which they occurred the first time tour operators, leading manufacturers are Thompson, Owners Abroad and Airtours which has 60% of the total national sales of standard trips. Vertical integration: Vertical integration occurs when an organization own companies on two or more levels of the buying chains.(Siraliova and Angelis, 2006). Companies use the concept of rebranding in this integration for the purpose of enhancing the customer base. Horizontal integration: "Horizontal integration simply means a strategy to increase the market share by taking over a similar company. Tour operators can integrate with same kind of company such as Thompson holidays so that to sustain in the competitive market. Especially technological industries use this concept where mergers and acquisitions happen in order to enhance the reach of the entity." (Vignali, 2001).