Brief on the Organization
Costco is among the leading global retailers which provide customers a wide range of merchandise, ranging from small to well-known brands. The company began operations in 1983. Over the years, Costco has been a retailer in low cost membership-only leader, in warehouse club of merchandise. Moreover, Costco does not offer frills warehouse business models as its competitors do. Costco's major competitors are BJ's Wholesale Club and Sam Club (Costco, 2010). Applying the tools presented in this SSP, Costco provides a detailed analysis for transforming business operations relative to industry rivals. This is done in order to create profits and attain maximum shareholder's value. A close examination of Costco's Value chain suggests that the company uses a utilitarian approach, which maximizes the benefits for all stakeholders.
Don't waste time Get a verified expert to help you with Essay
The Concept of Value Chain and Information Technology Impact Nowadays, competitive advantage mainly derives itself through information technology in business models. Therefore, such supportive activities as information systems, R&D or general management are usually the most important source of differentiation advantage. Technology innovations continue to shape Costco's value chain. Through information technology, Costco obtains strategic significance by changing the way companies operate. The most important concept is the value chain an organization has entrenched itself in; incorporating communication increases cooperation which leads to the productivity process of connecting groups that create activities toward a value system. Costco usage of the smartphone applications is only used to make personal judgments and predict purchases. Costco utilizes social media platforms to enhance online shopping. The company continues to offer online shopping to its members. However, customer's privacy is at risk using the smartphone data, and the corporation acknowledges this problem to their members (Costco, 2010). In addition to this threat, smartphones diminish the use of cash. Organization's Value Chain Analysis
Value Chain analysis evaluates each step business goes through from inception to finality. The goal is to maximize the value for the total cost. Costco's mission is to provide their members with quality goods and services at the lowest possible prices. The company's mission, values and strategies suggest Costco uses a broad enterprise strategy which fits in the societal framework. To ensure employee motivation, Costco offers them a unique banquet of benefits. This include; paying health benefits for them, 50% higher wage, employee retention of over 90 percent, and maintaining employees even during recession periods (Costco, 2010). The Company's strength is its primary value chains which split into two distinct functions: Demand fulfilment and Demand generation. Demand fulfilment includes input logistics, operations, and output logistics.
Demand generation involves sales, marketing, and service department which breaks down into sub-tiers. Costco's support activities include HRM, technology development, firm infrastructure and procurement. Costco's weaknesses are difficult to pinpoint; one weakness is persistent low operating profit margins. Bigger profits can occur by not paying employee benefits and with demanding higher returns from their suppliers. The problem would be at what cost? Costco receives cost advantages from value adding major (brand items) activities. However, it continues to experience a challenge from Sam Club and BJ's Warehouse, also have a membership fee to shop for great deals (Mascarenhas, 2004). Linkages and Value System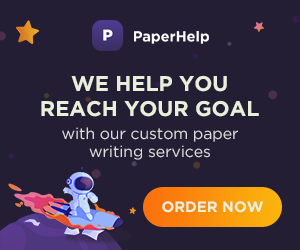 Mr. Porter introduced the generic value chain model in 1985. Value chain represents all the internal activities a firm engages in to produce goods and services. VC is formed primarily of activities that add value to the final product directly and support activities that add value indirectly (Value Chain analysis, 2013). According to Porter and Millar, (1985, p. 154) several factors needed in analyzing how information technology might works for your organization. By identifying and ranking the ways in which information technology creates a competitive advantage, it determine the role of information technology in the business structure, and the impact it has on the business world.
References

Costco (2010). Why Become a Member.
Retrieved from: http://www.costco.com/membership-information.html Finne, S. (2008). The retail value chain: How to gain competitive advantage through Efficient Consumer Response (ECR) strategies. Kogan Page
Publishers. Gilmartin, B. (2014). Costco Earnings Preview: Superb Execution, Perennially Overvalued Mascarenhas, O. (2004). Customer value-chain involvement for co-creating customer delight. Journal of consumer marketing, 21(7), 486-496.
Porter, M. E., & Millar, V. E. (1985). How information gives you competitive advantage. Harvard Business Review, 63(4), 149-160 Williamson, G. (2014). A Simple but Powerful Strategy That Can Lead To Multibaggers. Retrieved from: http://www.dailyfinance.com/2014/03/04/play-follow-the-leader Value Chain Analysis | Strategic Management Insight. (n.d.). Retrieved from http://www.strategicmanagementinsight.com/tools/value-chain-analysis.html