Just like most children, I had my fantasies and wishes of becoming a medical doctor so I could help alleviate the sufferings of many. Although this desire was not actualised as I ended up studying engineering but i always felt a big vacuum and an unquenchable desire which i couldn't explain until I became a care support worker
Don't waste time Get a verified expert to help you with Essay
In my early years as a growing young girl in Africa, abuse and injustice happened on a daily basis and nothing was done about it. Female genital mutilation was a tradition and many female children died in the process. A tradition where women were treated like slaves, children suffered abuse and neglect and not even the government could stop it. Although I did not go through any of this because my parents were educated and civilised, but these horrible incidents happened right before me to those my friends, neighbours and relatives and the sight of these oppression and injustices broke my heart but being that I was only a child, I couldn't intervene. However, this encounter kept playing like a video in my mind till now that is has become clearer that my pursuit of becoming a social worker will answer my many questions.
My interest in pursuing this career was birthed when I worked alongside some charitable organisations in Nigeria during my National Youth Service. My service was in the health care setting where I had the opportunity to help people with diverse family problems, health challenges, domestic violence, rape etc, and liaising with other non-governmental agencies to work with the less advantaged to achieve better lives. This experience went a long way in healing my broken heart as a young innocent girl that grew up where injustice thrived.
I have always been of the opinion that, if, everyone contributes positively towards the society by way of giving help and support where needed, this world will be a better place. I further developed a keen interest to train in this career over the years because of my work and experience as a support worker and work with young homeless people in Germany. As a support worker, I worked with older people with learning disabilities and supported them in their own homes and in residential settings. During my residence in Germany, I pioneered a charity organisation that was responsible to organise music concerts in the hospitals settings, residential homes for both the elderly and young people.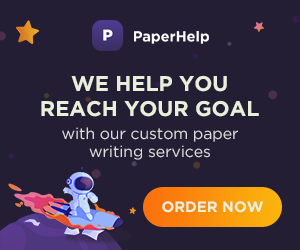 I am deeply passionate, patient, and tolerant and enjoy the service of humanity. Since arriving here in UK, I have had the opportunity of working as a support worker and have further acquired and improved my skills in areas such as communication, psychology and total well-being of individuals. I have also been able to work effectively with older people with disabilities by providing continuous support to them. Being a support worker has also helped to improve my confidence, patience, interpersonal skills, and initiative. Supporting and empowering people have always been my passion and becoming a social worker will mean actualising my long awaited dream.
According to Open University (2013) [internet], social work is a profession which aims to protect children and adult from harm whatever their age, gender and cultural background. Social work thrives on social justice which is based on the concept of equality, human right, fairness, mutual obligation in the society and helping to reduce poverty in the society. The latest issue on poverty according to Department for work and pension and Department of education (2013) [internet], there are almost 300,000 households in the UK where none of the adults has ever worked and 300,000 children with parents going through drug issues. What will become of these children being raised in such a precarious situation? To deal with these issues, there is a need for solving the problem from its root rather than approaching it on the surface.

Helping these troubled families turn their lives around is paramount because children in such homes will have their chances of success reduced and this will be passed on to their next generation. I believe that while trying to improve the lives of adults and youths especially those with drug and alcoholic problems, helping children overcome poverty without waiting for it to escalate into bigger issues is appropriate. Family instability leads to poverty not just to the concerned families but to the whole nation in general. Social justice is also about making family, community and society function better without prejudice, oppression, discrimination and
inequality, providing the support and tools to help make life more comfortable. Some of the challenges encountered in the society have its roots traceable to early life. Evidence suggests that children tend to enjoy better life, become successful, and thrive better both psychologically and developmentally when the same two parents are able to support and protect them through childhood stage. Attachment theory proves that the earliest bond between children and their parents have a tremendous long lasting impact that continues throughout their life time. How we are depends on how we experience this early relationship. Payne, M (2005).
Another burning issue on my mind is people with disabilities and how they are being treated. Having an African background, my experience with children with disability is heart breaking. Africa has one of the largest populations of children with disabilities in the world. Their predicament which is swept under the carpet is also characterised by an exclusion from social service, inaccessible infrastructure as well as neglect and abuse. In fact, there's no program or assistance for the disabled in Africa both old and young.
Taken into consideration that we live in a diverse society where we encounter people with different culture, backgrounds, race, believes, values etc, there's every need to accommodate, tolerate and celebrate each other regardless of these differences. As a would be social worker, I intend facilitating change in some areas where lesser attention is paid. I am very passionate about family welfare and ensuring healthy relationship between children and their parents. I will ensure that I put into practice the social work values and ethics which will be acquired during my course of study combining it with my own values.