Youth in Pakistan
Remember! This is just a sample.
You can get your custom paper by one of our expert writers.
Get custom essay
71 writers online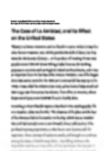 Pakistani Youth's Role in Development
The Pakistani Youth has stepped on a train named as destiny that takes its passengers on the path towards development. Since the establishment of Pakistan, youth had always been crushed and oppressed by teachers, leaders and parents. Moreover the role of youth in politics has always been limited due to corrupt and inept political system. They failed to get exposed to the world that could lead to a new era of modernization. As the clock ticked and time flew, things started to change their discourse. The new century brought about much advancement along with the change in trends of Pakistani youth. Problems of Youth in Pakistan:
Alongside the changing trends in 21st century, problems of Pakistani youth have started to dwindle.The world is a continuous process of change and so it brings with it distinctive features in which modernization in youth plays huge importance. As globalization took place, it became harder for teachers, leaders and parents to further hold back youth in homes. These students found their way to their demands. The supply had always been short but this time these young Pakistanis created their own demand and became their own suppliers. They have started to negate the old irrational conventions that have been down streaming their lives. Through the use of media, internet and self right realization; these rising humans instilled with great zeal and zest have found a common point where they could lead their lives with cultural and contemporary trends.
Youth protest by Kashmiri youth against India. Problems of Pakistani Youth
Talented Pakistani Youth
Talented Pakistani youth has started to bring in more innovation and novel ideas than a matured one. The science has lead older people to understand that after living a life of forty years and above, the brain is less able to produce something new and revolutionary. Now we see the youth working in across Pakistan in almost all the fields currently working. From education to films to arts to medicine to engineering to politics; you would not find a place where these young talented people are not functioning. Every day they bring in new ideas such as Street Art Competitions, Sports events, Debates, magazines, public relations and the list goes on. talented youth of Pakistan – Arfa Karim young
Power to Speak
A new trend has started to emerge in Pakistani youth i.e. the power to speak. About a decade ago, young people were not allowed to raise their voices against elders. Even if the elders were completely irrational about a certain situation or subject, youth was not allowed to interfere in it. An orthodox behavior was being followed by the elders that was "Old people have a lot of experience and so they speak keeping in mind everything they have learnt from it but young people are careless and innocent. They do not understand the realities of life". But now these people have started to realize that not all their experiences are applicable in the contemporary world of fast choices. These people realize that they are not the one's getting exposed to new knowledge everyday; it is the youth who is thirsty for knowledge and who can actually understand the world with a different dimension.
Optimism of Youth in Pakistan:
Optimism is an intriguing step that the youth in Pakistan has recently adopted. They have seen their families and relatives living lives in depression and so dying a painful death. They have seen people regretting what they did and sticking to the negative side of the situation and eventually falling into a dig of wasted wishes. Pakistani youth has now chosen a path of positivism. This way they can mould, innovate and produce whatever they think is best. They are currently striving for the betterment
and progress of country. They are not self centered rather they have adapted ways which would make the people of Pakistan unite and bring about change as a whole.
Voice of Youth
voices of youth
I have been sitting here for a while listening to all those voices of youth. To feel what you have, you need to forget what you had. Concepts are intellectual. No one is born to be so. People sit on a porch to learn and throw. Nothing is confusing, you are. Life compels you to form images. What you speak is not your tongue but your society. You creep, you crawl, and you walk and run. Is there anything else to do in this family of indifferent relations? If not, then there is yet to begin another stance of local characters (Pakistani Youth) to trigger the features bound to relish the last sip of tea. The Youth- ONLY HOPE FOR THE FUTURE OF PAKISTAN.
Dear Sir/Madam,
The role of youth in the rebuilding of Pakistan should be envisaged and elaborated in such a way that it becomes easy to address the grievances and suggest ways out of it, so that a new era of dawn can be started. Since the creation of Pakistan, the Pakistani is deprived of their basic right to rule this country according to their aspiration and dream. At the same time, the real strength for the development along with their internal skill i.e. the youth power of Pakistan was left alone in isolation at the mercy of circumstances and their basic right to get the development opportunity without any discrimination was denied.
Pakistan is a country of diversified culture and traditions. It is a nation of one hundred sixty million diverse people ranging from having skill within, having no opportunity to utilize the skills, and those who need help and guidance for development of skills to utilize. Pakistan is a melting pot of creative ideas and god gifted skill. But it needs organized planning and a system to develop and utilize these skills for rapid development in industrialization and agricultural
sector.
Though the youth of Pakistan is still under its formative phase, they have the ability to increase vast production processes and providing substantial training to the masses in all parts of the country. According to the vision of the father of the nation, Pakistan was to be a democratic country based on the concept of equal citizenship for all Pakistani, irrespective of their color and creed. As per Jinnah's vision, Pakistan had to facilitate vibrant economic opportunities by curbing corruption and partiality. Although this speech was censored by those who wanted to create confusion, derail democracy, and deny the development as per aspirations of Pakistani.
The Youth of Pakistan, the "Nation Builders", are also nullified and ignored in sharing the rewards given to us by our mother land. The country, which was established after countless sacrifices of our forefathers to attain the liberty, prosperity and peace, simply. For being free and prosperous Pakistani. But, In return, our rulers have given this country nothing but a gloomy future, poverty and betrayal. As a result, our youth has been connotated as "Young Seagulls" trying to fly without feathers towards their destiny. Pakistanis in their quest for real freedom continue to struggle to get free from the shackles of ruling elites, encircle us. Whenever a person rises up for something new in his mind, it is pressed down as being a "rebellious thought".
The question is, to what extent such a paralyzed mind and body can serve the nation? In fact, the "Nation Builders" themselves need overhauling and ample space to fly. Unless and until, we develop an optimistic thinking and unshackled of the chained, our journey to the country's prosperity cannot reach its destination. We should not lose the right path for the fear of being followed by absurdities and unfair means, like a dark shadow. Islamic Democratic Party has decided to give the rain of socio-political change in the hand of new generation in Pakistan. IDP wants them to read and understand the program and come forward to lead this party at grass route level to decide the fate of their future destination and take power in their hands.
As the Pakistani people, have been left at a distance from the corridor of power so that the ruling elite can do what they wanted to do in favor of their interest, leaving the Pakistani people at the mercy of circumstances. This policy is an outright denial of the right of Pakistanis to rule their country according to their aspiration and desire to build this country, which can provide equal opportunity to all, without any discrimination for the establishment of welfare society. Only the society based on tolerance, equality and justice can be the real guarantee for a prosperous and strong Pakistan.
Islamic democratic party has accepted this challenge to rationalize the system from its base of centralization of sole power, controlled by the feudal and mighty elites, to the new base of decentralization of power in the hands of Pakistani at grass route level so that the route cause of deprivation, hatred and poverty could be eliminated and Pakistan can become a prosperous, developed state without any discrimination. Under the name and banner if Islamic Democratic party (IDP), the power should transfer at divisional level within the provinces with financial, administrative and political power to establish real democracy in Pakistan.
The divisional council will be responsible for providing the basic guarantee for the people living or settled in the division with transparency and accountability of the public representative and institution, where as provinces should be based on democratic division and the centre should be based on democratic provinces. There will be no politician in the senate but experts form all walks of life, including religious scholars assuring that no law can pass in NA against the law of Allah.
We have already lost the major part of Pakistan in 1971 simply to save the centralized sole power to exploit the resources of this country, they let the country breaking, in a part then allowing the masses to rule this country democratically. In the present circumstances they are again dragging our sovereignty at stack for the external interest in the name of national interest, instead of our interest i.e. the interest of Pakistani people at large.
The only way out of these crucial circumstances is to empower the common Pakistani at grass route level i.e. the change of system. This change is inevitable for the prosperous Pakistan .As a citizen of this country I have try to provide an alternate socio-political system to empower the masses at grass route level for rapid industrial and agriculture development with transparency and accountability in the system. Along with basic guarantees for the creation of welfare state, where in public representative and institution shall be answerable and accountable to the masses.