How can Ferrero attract more customers to its brand therefore increasing its market share in Shanghai? Reason to choose this working title:
China's economic development and social openness is growing, and larger imports of goods from abroad. Rising income levels and growing interest for western products have been driving chocolate confectionery demand in the last decades. With double-digit growth year after year, the market offers huge opportunities for development but also requires foreign companies the implementation of consistent marketing strategies and proper targeting to meet local consumers buying patterns. As for Ferrero, there are already many chocolate brands in China market, such as Dove and M&M. So, it is really important to ensure the present strategy of Ferrero is appropriate for China market, and the methods of how to attract more customers. In order to appeal to more customers by enhancing Ferrero's market sale in China becomes the mainly concept in my research.
Don't waste time Get a verified expert to help you with Essay
Background of Ferrero
History of Ferrero
In 1946, Pietro Ferrero invented a cream of hazelnuts and cocoa, derived from Gianduja and to be spread on bread, and called it Pasta Gianduja. Ferrero created the new company to produce and market it. Later on his sons became joint chief executives. Michele Ferrero modified his father's recipe to produce Nutella, which was first sold in 1964 and has become popular around the world. The company places great emphasis on secrecy, reportedly to guard against industrial espionage. It has never held a press conference and does not allow media visits to its plants. Ferrero's products are made with machines designed by an in-house engineering department.
Products
In addition to Nutella, Ferrero produces many other products, including Ferrero Rocher, Pocket Coffee, Mon Chéri, Giotto, Confetteria Raffaello coconut cream candy, Hanuta chocolate hazelnut-filled wafers, the Kinder line of products, as well as the Tic Tac breath mints. Ferrero also produces the Kinder product series and The company received an innovation award for the frozen products called "Gran Soleil" in March 2011. The main background and related research content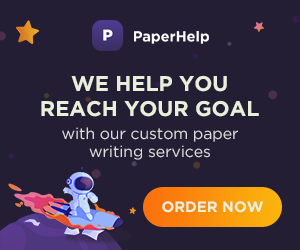 Ferrero is an Italian manufacturer of chocolate and other confectionery products. It was founded by confectioner Pietro Ferrero in 1946 in Alba, Piedmont, Italy. Reputation Institute's 2009 survey ranks Ferrero as the most reputable company in the world. Ferrero is a private company owned by the Ferrero family and has been described as "one of the world's most secretive firms". The Ferrero Group worldwide – now headed by CEO Giovanni Ferrero – includes 38 trading companies, 18 factories and approximately 21,500 employees. Ferrero International SA's headquarters is in Luxembourg. Its German factory is the largest of all and Pasquale Giorgio is its current CEO. High quality, crafted precision, product freshness, careful selection of the finest raw materials, respect and consideration for customers: these are Ferrero's "key words" and values which have helped make its confectionery well-known and loved by millions of consumers all over the world. And I will focus on how to attract consumers through the advantages of products for Ferrero in the competitive market.
Purpose
The aim of this essay is to conduct a market research to explore the opportunities that Ferrero can still exploit in the chocolate market in China. Moreover, the objective of my tentative research will be listed as follows. Theories and marketing concepts are used to analysis the Chinese consuming behavior, which plays a very important role in shaping the market of chocolate. Environment has to offer in relation to the features and the objectives of the company analyzed, the research focuses on the marketing strategy adopted by Ferrero in China. The evolution of its marketing approach is studied into details, in order to highlight what are the key success factors for Ferrero. Ferrero's marketing tools, data collected from the survey and a case study are applied to develop viable marketing strategies that aim to take full advantage of a market that offers considerable resources still unexplored by the company. Findings reveal that the possibilities for Ferrero to expand in the market of chocolate for self-consumption in China are enormous. According to these, this essay is going to analysis the SWOT and PEST of Ferrero. And find out how Ferrero takes into consideration local consumers' needs and wants in the formation of the marketing mix of its products.

Scope
Ferrero is an international company, and Corporation engages in a diverse range of businesses, so I just research the Ferrero's market sale in China chocolate market. I will find out a theoretical review regarding the implementation of a complete and sound market analysis, executed through the application of theoretical models, information and data collected from appropriate and academic research and surveys conducted on the field. Besides, I am going to gather information from outside through questionnaire format to investigate local customers in two weeks. Not only hand out questionnaires to the public in the open, but also distribute them by e-mail or website. And I will interview some marketing personnel who worked in hypermarkets to perfect the information resources.
Theoretical framework
For the part of theoretical framework, SWOT and PEST will full-scale propose about advantage and disadvantage of Ferrero's market sale in China. a) SWOT
S:
1. Brand advantage: being the first company to introduce chocolate in the country soon after its reopening to the outside world, Ferrero succeeded in establishing its chocolate as a luxurious and exotic product. 2. Marketing benefit: do not have joint venture enterprises and manufacturers in China. Make the decision more flexible with fewer risks. 3. Source of origin in Europe: the country of origin is Italy. 4. Technological superiority: possesses of more than 60 years' experience and advanced craft technology of making chocolate. 5. Quality advantage: regardless of cost, has always been sticking to the best natural raw material, including hazelnut, cocoa, and coffee beans. W:
1. Sales disadvantage: there is no production factory in China, so it carries many time-consuming in the transport.
2. The price is too expensive.
3. Without some sort of specific policies: compared with China's domestic brands of chocolate, Ferrero lack of government policies to protect its market sale.
4. The lack of brand management: copies are full of Chinese market.
For example, intellectual property rights cases of Montresor (zhangjiagang) food co. Ltd.
O:
1. The chocolate market in China has great development potential: Rising income levels and growing interest for western products have been driving chocolate confectionery demand in the last decades, the China chocolate market offers huge opportunities for development. 2. For competitors: for example, Leconte did not set up the premium brand image. And it is a opportunity for Ferrero.
T:
There are too much competitors in the chocolate high-end market; Ferrero has only a limited presence in China's marketplace, which is 2.32%.
b) PEST
Political:
China's entry into the WTO, international trade and further strengthening of internal and external communication become more and more. Also it is the main reason that Ferrero can enter the Chinese market. Italy is in the European Union: In recent years, China trades more with the EU than any other partner. The products of Ferrero certified by SGS, food safety certification, IOS and GMP Economic:
There is an expanding market in China for chocolate
Cost-conscious
Increasing of average Chinese income
Social-cultural:
Chinese customers become more health conscious
Chocolate shows how people's physical and cultural lives are changing Have been retained by Ferrero loyalty
Technology:
Strengthen the development of new tastes
Continuous improvement in terms of chocolate preservation
Growth of internet use to increase demand for online and mobile phone shopping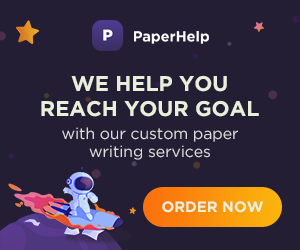 Conclusion (size 14)
(Insert conclusion text here – size 12)
Recommendations (size 14)
(Insert recommendations here in BULLET POINT FORMAT – size 12)
List of references – Harvard References (size 16)
(List references here in Harvard format – size 12)
(If you are having problems with referencing – see your lecturer for guidance)