Edgar Sia II, then 20 years old, took the entrepreneurial path when he founded Mang Inasal and began its operations in Iloilo City, Philippines on December 12, 2003. The restaurant initially offered chicken inasal to its clientele which was well-received by the Ilonggo people. As time went on, it offered more Filipino-inspired cuisine to the mass market. As such, the driving force behind Mang Inasal's exponential growth lies in its uniquely Filipino food offerings, its value for money and its serving of unlimited rice for customers. All these factors add up to create Mang Inasal's distinct brand identity, which has led to its becoming one of the country's fastest growing fastfood chains. Fast forward to seven years later, the company currently has 223 branches around the country, with its management aiming to expand to 500 branches by the year 2012, with a hundred new stores opening annually.
Don't waste time Get a verified expert to help you with Essay
The company offers Paborito Meals and Sulit Meals to its customers, as well as Palamig Selections, Merienda Meals and other well-loved Filipino viands. The Paborito Meals are categorically more expensive compared to the Sulit Meals, whose lowest offering is at an affordable 49 pesos. However, their serving portions are bigger compared to the Sulit Meals. Mang Inasal also offers traditional Filipino dishes such as the Beef and Bangus Sinigang, Bangus and Pork Sisig, and Dinuguan, Halo-Halo, among many others. Mang Inasal promotes sustainable community living by providing employment opportunities and by sourcing out local materials in its business operations (example, banana leaves, chicken oil, bamboo sticks). In that matter, the company takes an active stance in developing livelihood programsfor the betterment of the community it serves. The company helps preserve the Filipino tradition kinamot, which in Ilonggo means to eat with one's hands.
As such, Mang Inasal restaurant chains around the country have a designated washing area where customers can wash their hands prior to dining to maintain sanitary eating standards. During the recent economic crisis, Mang Inasal managed to sail through the distress unharmed. Sia mentioned that the affordability of the company's offerings proved to be a competitive advantage to the budget-conscious Filipino – thus, strengthening its foothold in the fastfood consumer market, enabling the company to grow in times of economic turmoil.
B. Market Profile
The target market served by Mang Inasal is the middle class Filipino family, with monthly income ranging from 12,000php to 30,000php. Moreover, these families live in homes where members of the extended family live in the house as well, thereby making it a large household. Hence, the company offers meals that range from 49php for the Sulit Meals, 99php for the Paborito Meals, with the highest priced viand priced at 155php (Beef and Bangus Sinigang). It is reasonably priced considering how its value for money is high, taking into consideration the serving portions, the friendly customer service and the warm, localized eating ambience provided by the company. How the company achieves this cost advantage is accomplished by sourcing out one hundred percent of its raw materials locally, unlike other fastfood chains who import some of its production materials from abroad. In addition, the fastfood chain banks on its traditional Filipino cuisine, fast service, and the lively dining experience it presents to its customers to attract new and retain recurring customers. As such, it is to Mang Inasal's competitive advantage that it has found its niche through Filipino families who want to find a truly Filipino fastfood dining experience without going beyond the family budget.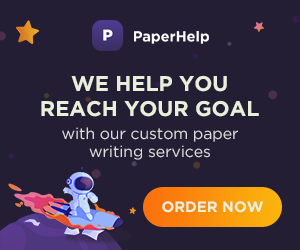 Hence the company's slogan, "Hahanap hanapin mo". As well, the company's primary strategy lies in Mang Inasal's strategically locating its stores in high foot traffic areas to attract more passers-by to enter the store, eat, and enjoy the Mang Inasal dining experience(kinamot). In particular, most Mang Inasal branches are situated beside call center companies, public service establishments, in malls, and other heavily-condensed locations. As mentioned previously, the company is one of the fastest growing fastfood chains in the country – and their speedy rise can further be amplified by choosing an endorser who is an ideal personification of their brand. Mark Bautista, a twenty eight year old Filipino artist, is Mang Inasal's primary endorser. The most recent TV advertisement starred by Bautista shows the man narrating his humble beginnings as to how he has made it to become one of the country's most revered artists, adding that his move to Manilamade him long for home, and how dining at Mang Inasal alleviates the homesickness he feels.
Furthermore, to quote Sia as to why Bautista was chosen as the brand's endorser, "I think we (the company and Mark Bautista) have some similarities. Mark also started in 2004, the same with Mang Inasal… And we feel that Mark, like Mang Inasal, has a very big potential, coming into the next few years as they slowly unfold." C. Value Chain Analysis

The rapid expansion of Mang Inasal stores throughout the country proves to be a competitive advantage to the brand. This may be attributed to Mang Inasal's efficiencies in its value chain, which will be discussed below:
Franchising and Store Operations
Mang Inasal is a fastfood brand open for franchising opportunities. Currently, the brand is open for franchising at a cost of 7 million pesos, with franchise terms renewable every seven years. The company provides operational guidance for new franchisees, including training for their time-tested operations system, staff support, and other marketing initiatives. Before approving any franchise deal, the company looks at the site where the store will be built and they would assess whether or not the location is ideal and profitable. Mang Inasal hires project inspectors, who are mostly architectures and civil engineers, to oversee the construction of a branch. They ensure that the company is able to locate its stores in high traffic areas, such as malls or near schools. Most Mang Inasal stores are open from 10:00 am to 10:00 pm, and each branch has at least 40 employees.
These individuals either take or prepare the customer's orders, maintain the cleanliness of the facilities, or perform other routinary work, supervised by the store manager. Each of the company's employees receive rigorous training before they are considered part of the permanent staff of a branch. As well, Mang Inasal has management trainees whom they hone to become branch supervisors. All this adds up to ensure that each customer experiences fast and quality service from the
store.
Marketing
Part of the company's marketing strategy involves advertising through print, billboards, radio and television ads. They bank on promoting further the three defining characteristics of the brand – affordable Filipino food, a lively atmosphere to dine in, and the kinamot eating concept. Most print advertisements of Mang Inasal emphasize the company's serving of unlimited rice to dine-in customers. This is a particularly effective marketing strategy considering how Filipinos are heavy consumers of rice. Cost-wise, the food at Mang Inasal is affordable which furthers their marketing efforts of affordable quality food.
Logistics
Mang Inasal sees to it that that there will not be delays in the delivery of the raw materials that will be prepared then served to customers. In urban areas they have a daily delivery of raw products by means of delivery vans. In rural areas, on the other hand, they utilize two transportation methods – the daily delivery of raw materials through delivery vans and through public transportation such as the pedicab. They utilize the pedicab to deliver non-perishable products such as charcoal and bamboo sticks, which they source locally in the area. Sourcing
Whether in urban or rural regions, Mang Inasal is stimulating economic activity where their branches are located. They purchase their raw materials – calamansi, charcoal, banana leaves, sorbetes, vegetables, fish, bamboo sticks and other ingredients through local producers of these materials. However, these suppliers have to undergo strict quality check to be conducted by the Purchasing Department at the company. In this way, Mang Inasal can ensure that the quality of food in each of its 223 branches are consistent and of high quality. This also provides lesser costs for transportation seeing how each branch sources its materials in its own community, thereby lessening production costs incurred.
Franchising and Expansion
As for future plans for growth, Mang Inasal, through the holdings investment firm Injap Investments, Inc., is planning to join the Philippine Stock Exchange (PSE) this 2010. However, this is still determinable depending on whether current economic conditions will improve or not. Sia plans to raise around two billion pesos to fund its expansion of company-owned stores nationwide.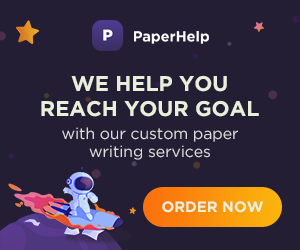 Profile of Target Country, Malaysia
A. STEP Analysis
Socio Cultural
Malaysia Demographics
Population: 25,715,819 (July 2009 est.)
Table 1: Malaysia's Population as of July 2009
Age structure
0-14 years: 31.4% (male 4,153,621/female 3,914,962)
15-64 years: 63.6% (male 8,210,373/female 8,143,043)
65 years and over: 5% (male 569,245/female 724,575) (2009 est.) Median age
Total: 24.9 years
Male: 24.3 years
Female: 25.6 years (2009 est.)
Population growth rate: 1.723% (2009 est.)
Birth rate: 22.24 births/1,000 population (2009 est.)
Death rate:5.02 deaths/1,000 population (July 2009 est.)
Urbanization
Urban population: 70% of total population (2008)
Rate of urbanization: 3% annual rate of change (2005-10 est.) Sex ratio
At birth: 1.07 male(s)/female
Under 15 years: 1.06 male(s)/female
15-64 years: 1.01 male(s)/female
65 years and over: 0.79 male(s)/female
Total population: 1.01 male(s)/female (2009 est.)
Infant mortality rate
Total: 15.87 deaths/1,000 live births
Male: 18.32 deaths/1,000 live births
Female: 13.24 deaths/1,000 live births (2009 est.)
Life expectancy at birth
Total population: 73.29 years
Male: 70.56 years
Female: 76.21 years (2009 est.)
Total fertility rate
2.95 children born/woman (2009 est.)
Major infectious diseases
Degree of risk: High
Food or waterborne diseases: Bacterial Diarrhea
Vector borne diseases: Dengue fever and Malaria
Note: Highly pathogenic H5N1 avian influenza has been identified in this country; it poses a negligible risk with extremely rare cases possible among US citizens who have close contact with birds (2009) Nationality
Noun: Malaysian(s)
adjective: Malaysian
Ethnic groups
Malay 50.4%,
Chinese 23.7%,
Indigenous 11%,
Indian 7.1%,
Others 7.8% (2004 est.)
Religions
Muslim 60.4%,
Buddhist 19.2%,
Christian 9.1%,
Hindu 6.3%,
Confucianism,
Taoism,
Other traditional Chinese religions 2.6%,
Other or unknown 1.5%,
None 0.8% (2000 census)
Languages
Bahasa Malaysia (official), English, Chinese (Cantonese, Mandarin, Hokkien,
Hakka, Hainan, Foochow), Tamil, Telugu, Malayalam, Panjabi, Thai Note: In East Malaysia, there are several indigenous languages; most widely spoken are Iban and Kadaza Literacy (age 15 and over can read and write)
Total population: 88.7%
Male: 92%
Female: 85.4% (2000 census)
School life expectancy (primary to tertiary education)
Total: 13 years
Male: 12 years
Female: 13 years (2005)
Education expenditures
6.2% of GDP (2004)
Source: http://www.indexmundi.com/malaysia/demographics_profile.html
Socio Cultural
Because of the diversity of culture in Malaysia, its national identity is still in question. The country being a multi-ethnic society comprises mainly of Malays, Chinese, Indians, Eurasian, and other indigenous groups. Although its characteristics are still not as unique as Japan, Korea, and other Asian or European countries, the fact that it has a colorful array of culture creates a distinctive mark on Malaysia. As stated in Article 160 of the Malaysian Constitution, the Malay population is defined as someone born to a Malaysian citizen, who professes to be a Muslim, habitually speaks the Malay language, adheres to Malay customs, and is domiciled in Malaysia or Singapore. This definition is somehow ambiguous that it connotes an inclusion of the population from a wide array of ethnic background; however, it differs from the anthropological understanding of what encompasses ethnic Malay. As the definition of a true and legitimate Malay only state that he/she must profess to be Muslim, it has led to the creation of ethno-religious identity, where it has been suggested that Malay cannot convert out of Islam.
This conversion to Islam from Hinduism and Theravada Buddhism began in the 1400s, largely influenced by the decision of the royal court of Melaka. As of 2007, Malays made up an estimated 64.5% of the population of Malaysia. It is predicted that this proportion will rise due to birth rates higher than other ethnic groups. Malays, based on the definition provided in Article 160 of the Malaysian Constitution, are largely Muslims, which was perhaps the basis for the declaration of Islam as the official religion of the country. As 100% of ethnic Malays profess this religion, their lifestyle is largely affected by its traditions and customs. One of the main aspects that is affected by their Muslim tradition is their diet. Muslims are prohibited to drink alcohol. They are also not permitted to consume any product or dish with blood and pork as main ingredients. If an animal must be slaughtered, it must be done so by only a Muslim. If there is doubt to anything being regarded as halal (lawful) or haram (unlawful), Muslims are generally advised to refrain from consumption until another Muslim gives clarification or permissiveness. Forming about 25% of the population, Malaysian Chinese are the second most influential culture in Malaysia.
Chinese are generally known to be highly entrepreneurial and are very recognized for their diligence and keen business sense. The three sub-groups who speak a different dialect of the Chinese language are the Hokkien who live predominantly on the northern island of Penang; the Cantonese who live predominantly in the capital city Kuala Lumpur; and the Mandarin-speaking group who live predominantly in the southern state of Johor. Most of the Chinese in Malaysia are Buddhists, which comprises around 19% of the country's population.
Malaysian Indians make up 10% of the population which makes it the smallest of the three main ethnic groups.Coming to Malaysia during the British colonial rule, most of its descendants are Tamils-speaking South Indian immigrants. These people mostly came to the country to break away from the caste system in India. Predominantly Hindus, they painted Malaysia with their culture, such as ornate temples, spicy cuisine and exquisite sarees. Being part of the Hindu culture, Malaysian Indians may choose to follow their dietary law, which prohibits them from eating beef, water buffalo, and yak. Some also avoid pork, crabs, reptiles, amphibians, snails, insects and worms. Some Hindus may also believe that animals that have died of natural causes are considered highly polluting and eating them makes a person untouchable.
Animals that have died of natural causes are considered highly polluting. Eating them makes a person untouchable. As a result of their emergence of a unified Malaysia, the social distinction became more apparent between Malay and non-Malay, which are represented by two classifications: the upper class of Malay and a large portion of the Chinese middle class population. The former dominates the country's politics and the latter, being a business-oriented cluster, creates a positive shift in the consumer society. This two major population mostly live in the urban areas of the Malay Peninsula's west coast and their influences shape the shared life of Malaysia's citizens. Sarawak and Sabah, the two Malaysian states located in north Borneo, tend to be less influential part of the national culture, and their vibrant local cultures are shrouded by the bigger, wealthier peninsular society.
Technological
The government of Malaysia encourages technological advancements through establishing a separate agency to handle research and development in the country. Malaysia Technology Development Corporation (MTDC) was established by the government in 1992 to lead the development of technology business in Malaysia. According to the organization's website (http://www.mtdc.com.my), the initial role of this branch was "to concentrate on the promotion and commercialisation of local research and invests in new ventures that can bring in new technologies from abroad." Emerging from the investment activities, MTDC became the leading venture capitalist in the country long before the concept became familiar and accepted in Malaysia. Consequently, it encourages more businesses to invest in technological innovations and breakthroughs. It is the only company in Malaysia to attain the status of an integrated venture capital solutions provided. At present, MTDC is the "only one-stop agency where financing can be source from; all the way from laboratory ideas to full commercialization of such ideas."
This is evident in the number of grant that they have approved (under 9th Malaysia Plan), which totaled to RM143.4 million to 95 deserving local companies. They have also participated in taking up equity stakes totaling more than RM350 million in more than 50 companies both locally and internationally. Their consistent search for highly technological institutions led the agency to invest United States, Europe and other countries in the region. Moreover, communication and transportation in the country is well structured. Since railroads, airports, and highways are strategically constructed in Malaysia, logistics will not be a problem for business and trade. The following table summarizes the infrastructures for communication and transportation available in Malaysia.
Figure 5: Malaysia's transportation system
Figure 6: Malaysia's communication system
Source: CIA World Factbook, Malaysia
http://www.cia.gov/library/publications/the-world-factbook/geos/my.html
Economic
Malaysia is generally a middle-income country. Its performance in the early and mid-1990s was strong, however, due to the regional economic turmoil in 1997 and 1998, there was a downturn in their development. As a result of this crisis, the economy went down by 7.4 percent. At the start of the new millennium, the country recovered strongly through the aggressive efforts of the government in encouraging a robust export sector, as well as an increase in the government spending. It stabilized growth of their economy, with an average annual growth of 5.9, from 2001 to 2007 (6.3 percent). The service sector, with its increase in private consumption and investment, have also emerged as key drivers of economic growth. (ASEAN FTA, 2008) Even if major economies were negatively affected by the global financial crisis, Malaysia remained generally stable.
Latest figures reveal that growth, trade and investment have also remained steady, although the country's stock exchange has endured a bad year. Measures to cushion the impact of the current global economic downturn were implemented by the government. This includes a deposit guarantee scheme, capital market support and a stimulus package. Moreover, the government promulgated an ongoing commitment to an open economy, as well as, the development of the country's attractiveness and competitiveness for foreign investors as part of its policy response. (ASEAN FTA, 2008) As aforementioned, the economic growth of Malaysia slowed down in 2008 but regained its power in 2009. The Department of Statistics of the country reported a GDP rate at the fourth quarter of 2009 to be 4.5 %, compared to the negative value at the beginning of the year. Major sectors include agriculture (10.1%), industry (42.3%), and services (47.6%), according to the estimate set by the Central Intelligent Agency. Unemployment rate of the country also decreased from 3.7% at the end of 2009 to 3.6% at the start of 2010, as well as, inflation rates, which diminished from 5.4% in 2008 to -2.4% in August 2009.
Since the government is encouraging more investments, interest rates in lending was also reduced. The main exports of the country include electronic equipment, petroleum and liquefied natural gas, wood and wood products, palm oil, rubber, textiles, chemicals, partnering with Singapore (14.7%), United States (12.5%), Japan (10.8%), China (9.5%), Thailand (4.8%), Hong Kong (4.3%), based on 2008 study. Electronics, machinery, petroleum products, plastics, vehicles, iron and steel products, and chemicals are some of goods that they import from China, Japan, Singapore, and United States, to name a few.
Politics
Malaysia, previously known as the British Malaya, gained its independence from the British in 1957. It was a 171-year long colonial rule, where the colonizing country, Britain, founded the British East India Company on the Malay Peninsula to engage in trade with the countries in the East Indies (South and Southeast Asia). This colonial rule influenced Malaysia's ruling political system, the federal constitutional monarchy, wherein a head of state and a head of government preside over Malaysia. Its rules and governing policies are based on the Constitution of Malaysia, which has been adapted from the Westminster parliamentary style of government based in the United Kingdom. This system requires a head of state, a head of government, an executive and legislative branch, and a lower parliament house. The most recent general elections was held last March 8, 2008, where the Barisan Nasional (BN) party, an umbrella coalition constituting fourteen political parties, won in the elections.
Although the turnouts of the elections ruled out in favor of Barisan Nasional, it was by far the lowest-rated electoral results for the party, where the previous reigning control of the party fell steeply from 90% to 63%. Experts have pointed out that the current means of sharing information has made the Malaysian public more astute to make the right political choices. For the next general elections, which will be held in 2013, speculations abound for a probable
two-party political system, which means that the head of state and the head of government are likely to come from differing political parties.
B. Analysis of the Consumer Food Service Industry in Malaysia Malaysia's Food Service Industry Malaysia's food industry is as diverse as the multi-cultures of Malaysia, with a wide range of processed food with Asian tastes (Malaysian Industrial Development Authority (MIDA), 2010). Based on the report generated by the United States Department of Agriculture (USDA) Foreign Agricultural Service (2007), Malaysia's food service sector targets a local population of about 28 million persons and a large transient population of tourist and business visitors of almost 21 million persons annually. This sector is diverse and ranges from low-end food stalls to high-end restaurants. The Malaysian cuisine is largely influenced by Asian and Middle Eastern cuisines but has recently been influenced by western cuisines as well. Exporters intending to enter the Malaysian food service sector will benefit from its rapid economic growth as most imported food and beverage products attract low to zero Custom Duties (USDA Foreign Agricultural Service, 2007). However, since majority of Malaysia's population is Muslim, exporters will have to be halal certified to cater to this segment. Bargaining Power of Buyers
Based on the report generated by the United States Department of Agriculture (USDA) Foreign Agricultural Service (2007), Malaysia's food service sector targets a local population of about 28 million persons and a large transient population of tourist and business visitors of almost 21 million persons annually. In terms of buyer group concentration, buyer power is weak as there are many and diverse consumers who have no particular influence on products and prices. However, since majority of Malaysia's population is Muslim, exporters entering the Malaysian food service sector will have to be halal certified to cater to this segment. In terms of buyer's costs, buyers have a leverage over the food service sector. According to Barringer and Ireland (2008), the greater the importance of an item is to a buyer, the more sensitive the buyer will be to the price they pay. Since food is a primary necessity, buyers will be more sensitive to the price they have to pay for it.
Thus, buyers will bargain hard to get the best price for that commodity. Based on the degree of standardization of supplier's products, buyers have a low bargaining power. Since products offered in the food service sector are diverse, ranging from low-end food stalls to high-end restaurants, the buyer's bargaining power is minimized. Since there are a lot of available substitutes to the products offered in the food service sector (e.g. consumers can opt to eat at home) and the buyers have the ability to backward integrate, the bargaining power of buyers is enhanced. Bargaining Power of Suppliers
The Table below summarizes the major supply sources for each major product and the strengths of the key supply sources and the advantages and disadvantages of local companies that supply to the food service sector.
Table 2: Summary of Food Service Sector Suppliers as of 2007 Source: Department of Statistics, market observations and trade comments
Based on the supplier concentration, the bargaining power of suppliers is weak. Since the suppliers of the food service sector are not concentrated, the food service sector has various supplier options and can opt to purchase from a supplier that can offer the best quality-price combination. The input required by the food service sector is also standardized (e.g. meat, rice, other consumer goods), thus the supplier power is weakened since the food service sector have various options available to them. The cost of switching from one supplier to another is also minimal, weakening the bargaining power of suppliers in the food service sector. However, the supplier power is enhanced since these suppliers have the ability to forward integrate and enter the food service sector.
Threat of New Entrants
Since the food service market in Malaysia is rapidly growing, the industry is susceptible to new entrants. Based on the report generated by the USDA Foreign Agricultural Service (2007), Trade sources estimate that the total food service market is valued between US$ 5.0 billion and US$ 5.5 billion as of 2007. However, new entrants also face barriers to entry. Since products in the food service sector are diversified, firms breaking into the industry will have to spend heavily on advertising. The capital requirements for the food service sector are also high since firms would have to invest in infrastructure.
The new entrant's access to distribution channels would also hinder it from entering the industry since the inability to find an area which is not yet concentrated would make it difficult for the firm to compete. There are also government and legal barriers that new entrants have to face. For example, Malaysia has an import restriction on whole chicken. Another possible barrier faced by new entrants to the Malaysian food service sector is the halal requirement. The Malaysian government and many companies are marketing the halal standards as a new benchmark for quality, hygiene and safety (USDA Foreign Agricultural Service, 2007).
Threat of Substitutes
Another important aspect to consider in analyzing the Malaysian food service sector is the threat of substitutes. According to Barringer and Ireland (2008), the extent to which substitutes suppress the profitability of an industry depends on the propensity for buyers to substitute between alternatives. The major substitute faced by the food service sector is the consumers alternative of dining at home. In Malaysia it is not unusual for consumers to have breakfast, lunch and dinner out daily, as well as snacks in between meals (USDA Foreign Agricultural Service, 2007). Since it is common for Malaysians to dine outside, the threat faced by the food service sector is low.
Rivalry among Competitors
The Malaysian food service sector is diverse and ranges from low end food stalls to high end restaurants. Figure 6 shows the structure of the Malaysian Food Service Sector as of 2007.
Figure 7: Structure of Malaysian Food Service Sector in 2007
Restaurants in hotels and resorts
In Malaysia, the 3 star to 5 star hotels usually operate one or more restaurants within their premises, targeted at the hotel guests although walk-in and regular customers form a sizeable and important proportion of
their customer base (USDA Foreign Agricultural Service, 2007). Malaysia's middle to high income groups as well as corporate customers are the frequent customers of these restaurants.
Restaurants
Full service restaurants are made up of mid to high end restaurants that target the middle to high income consumers (USDA Foreign Agricultural Service, 2007). Most of these full service restaurants are Asian restaurants with Chinese Restaurants dominating the Asian segment. Apart from full service restaurants, fast food restaurant chains are also present in the Malaysian food service sector. Fast food restaurant chains that operate in Malaysia are fast food or quick service chains that operate with an international menu, e.g. McDonald's, Pizza Hut, A&W, Burger King, KFC and Nando's, or an Asian menu, e.g. Yoshinoya Japanese quick service restaurant, Kim Gary Hong Kong-style quick service restaurant (USDA Foreign Agricultural Service, 2007).
Food catering operators
The food-catering sub-sector is made up of Food catering businesses and Airline catering businesses. The Food catering business has two types of businesses, the large high end aggressive, sophisticated and well organized caterers and the smaller less organized mid-to-low level caterers. There are currently two major airline catering businesses involved although smaller localized caterers also exist to service Malaysian Airlines that fly to the smaller airports throughout Malaysia: LSG Sky Chefs Brahim Sdn Bhd and KL Airport Services Sdn Bhd (USDA Foreign Agricultural Service, 2007).
Other food service establishments
This sub-sector is made up of traditional eating places such as cafes, coffee houses and snack bars, food courts, coffee shops, canteens, other food stalls, bars, pubs and alike. This is a highly fragmented segment, numbering several hundred thousand of establishments, with mainly small businesses and family owned establishments, employing a small number of staff as well as unpaid family members (USDA Foreign Agricultural Service, 2007). Since there are numerous competitors in the Malaysian food service sector, this intensifies the rivalry in the industry. According to Barringer and Ireland (2008), the more competitors there are, the more likely it is that one or more will try to gain customers by cutting its price.
However, based on the degree of difference between products, the rivalry among competitors is not high since the products offered in the food service sector are varied. Thus, competitors do not have the need to compete on prices since they are able to demand for high prices given their specialized products. The growth rate of the industry also affects the rivalry among competitors in a given industry. According to Barringer and Ireland (2008), the competition among firms in a slow-growth industry is stronger than among those in fast-growth industries. Since the Malaysian food service sector is a rapidly growing industry, rivalry among competitors is not that high. Lastly, the firm's level of fixed costs affects the rivalry among competitors in the industry. Firms that have high fixed costs must sell a higher volume of their product to reach the break-even point than firms with low fixed costs (Barringer and Ireland, 2008). Since the food service sector is labor-intensive and relatively does not have high levels of fixed costs, this decreases the rivalry among competitors.
C. Consumer Preferences, Malaysia
Malaysian consumers are described as price conscious but still demand a high quality. There is also the presence for the demand for foreign products brought about by the change in lifestyle and has moved from the basic needs to the leisure themes that have been made available in the market. With the growing affluence and changing lifestyle, consumers have become more demanding; not only of the quality of goods but also the services they receive as well. Malaysians spend a high percentage of their household income on food, groceries and personal care items, ranking third out of the ten major economies in the Asia-Pacific region. According to ACNielsen, Malaysians on average spent MYR505 per month on food and groceries, with just under half of that on fresh food like meat fruits and vegetables.
Lifestyle/Shopping habits
Malaysia's consumer lifestyle has been evolving and changing due, in part, to rising affluence and education levels. High-profile international retailers and the global media have also played a hand in shaping consumer-buying behaviour. Malaysians are becoming more affluent, sophisticated and cosmopolitan. The Malaysians have moved on from the simple need for sustenance to key leisure themes like health, beauty, lifestyle, and fitness. They also have an open demand for foreign brands. It is easy to find products marketed by Procter & Gamble, Unilever and Nestle on the retail scene. Preference is not only limited to consumer goods, but also to durable goods, such as electrical and electronics aside from motor vehicles.
Since the emergence of foreign-owned hypermarkets, Malaysians who live in urban areas have become accustomed to shopping for groceries at hypermarkets and supermarkets. Meanwhile rural people continue to purchase from traditional grocers, convenience stores and mini-marts. Malaysians also have a strong shopping fetish, especially during the weekends and on public holidays. However, the consumers comes in three categories: those whose purchasing power is high enough to go on periodic shopping sprees, people who shop for necessities, and bargain hunters. High and middle income households spend most of their money at hypermarkets, followed by supermarkets and traditional grocery stores. The high-income groups has household income of more than MYR3,500 per month. Brand/Price Sensitivity
Malaysian consumers are becoming more knowledgeable and discerning, and are not easily influenced by advertisements and promotions. They are price conscious, but at the same time desire brand quality. With the growing affluence and changing lifestyle, consumers are becoming more demanding; not only of the quality of goods but also the services they receive. According to ACNielsen, strong brands influenced almost 90% of consumers' purchase decisions. Strong brands were also found to retain at least 75% of their customers' loyalty. Health food, convenience food and halal food Lifestyle changes have led to an increase in the demand for convenience food and health food. The demand for health food minimally processed fresh food and organic food is expected to increase. Malaysia is moving towards organic farming. Besides organic products, health food includes low calorie, fibre and nutrient-enriched products, fruit juices and herbal products. Value-added pal oil based specialty products to cater to demand from health conscious and vegetarian consumers are also targeted for further development in Malaysia. There is also an increasing trend towards convenience food with Asian recipes in the chilled and frozen form including pre-cooked products. Food with halal certification is also better accepted as the majority of the population is Muslim. The Halal factor
With a Muslim population of 60 percent, the demand for halal foods by Malaysian consumers has increased over the years. Foreign meat (except pork) and poultry plants intending to export to Malaysia must be accredited by the Malaysian Department of Veterinary Services and the Department of Islamic Development for halal purposes. The Malaysian halal standards are perceived as stricter than those of other Islamic countries. Hence, opportunities to increase exports of meat (except pork) and poultry hinges on the halal approval.
Malaysia's consumers are characterized by a pool of people who continue to modernize their eating habits, leading to increasing consumption of imported food and beverages. Malaysia imported US$ 5.1 billion of food and beverage products in 2007. Food imports have been growing on an average rate of over 20 percent per annum over the past few years. Trade sources comment that imports of food products will likely continue to grow at similar rates over the next five years.
In Malaysia it is not unusual for consumers to have breakfast, lunch and dinner out daily, as well as snacks in between meals. This is more commonly practiced by young married couples or young single adults who are gainfully employed. It is, however, common for families to have dinner out at least once a week, at the street stalls, food court, coffee shops, low-end restaurants and alike. Dining at a mid to high end restaurant is reserved for special occasions such as birthdays, weddings, anniversaries, festive celebrations, corporate functions and alike.
As far as eating out is concerned, Malaysia is one of the few countries in the world where a family can afford to eat out almost every day of the week. Depending on budget, the choice can range from posh hotels and chic sidewalk
cafes to fast-food joints and hawker stalls. The variety of international and local cuisines available in almost all major commercial centres has influenced consumers' desires, tastes and preferences.
Synthesis, Why Mang Inasal in Malaysia?
The researchers of this study propose that the Mang Inasal restaurant concept be exported to Malaysia chiefly for these reasons: 1. Malaysians and Filipinos have similarities when it comes to the predominant characteristics of cuisines in their respective markets. For example, both Filipinos and Malaysians have the same staple food included in their meals – rice. However, Malaysian cuisine is much more diverse such that it also primarily serves Indian and Muslim dishes alongside other cuisines. The Filipinos, on the other hand, generally look upon traditional Filipino or American foods more favorably. Since Malaysia has very diverse tastes, they are most likely to treat the Mang Inasal eating concept more favorably, seeing how open-mindedness to new things they are. 2. In Asia, Malaysia has the greatest number of Overseas Filipino Workers.
This number exceeds the 250,000-population mark. That said, bringing the Mang Inasal restaurant concept will entice the Filipino consumer to dine in the restaurant, a living testament to the company's slogan, "Hahanap hanapin mo". 3. Malaysians and Filipinos have similarities when it comes to the predominant characteristics of cuisines in their respective markets. Both Filipinos and Malaysians have the same staple food included in their meals – rice. However, Malaysian cuisine is much more diverse such that it also serves Indian and Muslim dishes alongside the traditional Malaysian palette and other cuisines. Since Malaysia has very diverse tastes, they are most likely to treat the kinamot eating concept more favorably. 4. It is about time that Mang Inasal also expand internationally – that is, to establish branches abroad to expand its market profile.
Categorically, Mang Inasal will serve the same target markets both in the country and in Malaysia. By diversifying the market of the company, it will generate more revenues that it can utilize to facilitate the establishment of new stores here and abroad. 5. Economically, Malaysia is sound fiscal condition. It is currently recovering from the global financial crisis (like the Philippines) but since Malaysians spend a lot of their income on dining out, they are not likely to scrimp on spending on food, taking into consideration their openness to new ideas – thus, if Mang Inasal carries out its market entry strategy effectively (to be discussed further below), it will also be able to capture a piece of the Malaysian market. Strategy Formulation
Mang Inasal's Vision Mission and Objectives and its Congruence to the Market Penetration Strategy
Mang Inasal endeavors to adhere to elements that bear a distinctively Pinoy stamp of grilling with charcoal, rice wrapped in banana leaves, a marinade concocted out of local spices and herbs, bamboo sticks for skewers, and the ambiance that encourages kinamot (the Ilonggo term of eating with bare hands) whenever chicken inasal is served. All these evoke a rush of nostalgia from tradition, culture, and most of all, home. Mang Inasal has steadily grown since it offered franchising. Mang Inasal has branches in Bacolod, Iloilo, Roxas, Metro Manila, Cebu, Davao, Kalibo, Tarlac, Boracay, Antique, Mindoro, Batangas, Pampanga, General Santos, Tuguegarao, Iligan, Bulacan, Cavite, Baguio, Laguna, Panabo, Cagayan De Oro, Lucena Surigao, Palawan, Agusan Del Sur, Malabon, Zamboanga Pagadian, Koronadal, Rizal, Pangasinan, Dipolog, La Union, Ozamiz, Kabankalan As of today, Mang Inasal has 223 branches nationwide and counting. Man Inasal's objective is to have 500 stores before 2012.
Equipped with great-tasting Filipino favorites and pocket-friendly prices, Mang Inasal knows that in the end it will win the heart of the masses. In Mang Inasal, "Pinagsikapan naming laging masarap, laging mabilis, at laging abot-kaya" so that the Pinoy can truly say, "KUMBINSING!" Given that Mang Inasal's main objective is to expand its market in order to win the heart of the masses, the market penetration strategy is in line with this objective since it will open a new area for Mang Inasal, not only in the Philippines but in a different country as well. Mang Inasal also has a short term objective of reaching 500 stores by 2012. Expanding to the Malaysian market will allow the company to reach this objective more successfully. By offering its great tasting products at pocket-friendly prices to the Malaysian market, Mang Inasal will be able to reach more consumers who will be convinced of their products and services. Market Entry Strategy
Store Operations
The Mang Inasal branch would start out in Kuala Lumpur. Since Kuala Lumpur is the capital of the country, most of the domestic and foreign businesses are located there. Also a lot of Filipinos are designated in this location, thus at the beginning of Mang Inasal's operations it can target Filipino immigrants, expatriates, and OFWs. This will enable Mang Inasal to compensate its daily operation costs since there will be a steady revenue coming from Filipino immigrants. It may be possible that by attracting Filipino immigrants, Malaysians and tourists may have the curiosity to try the place out , thus instant marketing happens. Also by targeting Filipino immigrants, it will help the store lessen their difficulty of adjusting to a foreign market, since Mang Inasal wouldn't need to initially add products that will target foreign consumers, instead they would focus on getting Filipinos to eat at their store. Under this adjustment period Mang Inasal can developed through its Research and Decvelopment (RnD) products or menus that caters to the wants and needs of Malaysians. After the RnD team develops products that cater to locals, it is then that Mang Inasal can add additional products to their menu that will cater to Malaysians.
The store will be open from 10:00 am to 10:00 pm, same as their Philippine stores. The store will be located in highly populated area in Kuala Lumpur, (e.g. shopping mall, park) this will ensure that the store is easily located and accessible to anyone. Since Mang Inasal Malaysia is still a fast food chain, the store will employ 40 employees, who will ensure the each customer experiences fast and quality service from the store. Most of the employed service crew are Malaysians, since it is easier and cheaper for the company to hire local employees, than to send Filipinos to Malaysia. By employing Malaysians, the company can understand the needs and wants of their Malaysians consumers, since they can easily asks their employees about the preferences of Malaysians, also by employing Malaysians Mang Inasal helps lessen the unemployment of the country. However, the store manager and top managerial positions of Mang Inasal Malysia must be Filipinos, this is to ensure that all production and operations of Mang Inasal are maintained. Sourcing
Mang Inasal Malaysia will purchase their raw materials for their products in both Malaysia and the Philippines. Since Malaysia and the Philippines have almost the same resources, it is easy for Mang Inasal to acquire the ingredients needed for their product. Some of the products that they can purchase in Malaysia are rice, chicken, charcoal, vegetables, and other spices. One of the ingredients that they can ship is calamansi, which is a home grown fruit in the Philippines. By using calamansi, Mang Inasal can show off its unique Filipino taste. The purchasing from suppliers must still undergostrict quality control, to guarantee that the quality of the food is not overlooked.
Production
Mang Inasal Malaysia would have a daily of production of their products to ensure the freshness and quality of the food that they would serve. The barbeque products will be marinated and pre-cooked prior to the store's daily operations, and are fully cooked or heated up at the time of the order to ensure that the orders of the customers are served as fast as it could. The production manager should be a Filipino, to ensure that the proper ingredients and proper procedures of cooking are maintained. Marketing
As what was mentioned above, Malaysians are very price conscious, Mang Inasal can offer them high quality food at a low price. By having a very reasonable price, Mang Inasal can penetrate not only Filipino immigrants but locals as well. They could promote the store in two simultaneous ways. First they should promote the store to Filipino immigrants, the slogan hahanap hanapin mo will encourage Filipinos to dine at their store especially if these Filipinos are longing for a Filipino taste. Second they could promote the store as a foreign brand to Malaysians and other nationalities as something that should be tried. It is said that at present, foreign products are in demand by Malaysians. Mang Inasal and its products have a purely Filipino taste that is something different to Malaysians. Mang Inasal may invest on several advertisements such as print and radio.
At first Mang Inasal may the option of not doing television advertisements. Mang Inasal is still in their transition and adjustment stage of their store in Malaysia. It would be very costly for them to invest in such promotion. But after they penetrate the market and become financially stable in Malaysia, it would be advisable for them to advertise through television, and maybe get celebrity endorsement to endorse their product. It will increase the awareness of their store to the Malaysian market. Foreign Exchange
Since both countries (Philippines and Malaysia) have weak currencies, an intermediary currency can be used. The US dollar can be used as a way of paying initial investment and operations costs of the company. Mang Inasal can open an bank account in Malaysia. This will be where all transactions will be made, whether money transfers, or depositing revenues from its branch in Malaysia. The group thinks that it is better for Mang Inasal to retain most of its store's earnings in their Malaysian bank account. This will enable them to establish more branches in the country, since they don't need to buy US dollars again to establish another branch. Also retaining their revenues in Malaysia would help them in paying their suppliers in Malaysia, they can easily withdraw money from their bank accounts in order for them to pay their suppliers. The store will only accept ringgits, Malaysian currency, from consumers in paying for their meals. References:
Barringer, B.R. & Ireland, R.D. (2008). Entrepreneurship: Successfully launching new ventures (2nd ed.). New Jersey: Prentice Hall. United States Department of Agriculture Foreign Agricultural Service. (2007). Malaysia HRI food service sector. GAIN Report, MY9001, 1-33. Malaysian Industrial Development Authority. (2010). Food industry.Retrieved on April 3, 2010, from http://www.mida.gov.my/en_v2/. http://www.asean.fta.govt.nz/malaysia-economic-situation/
http://en.wikipedia.org/wiki/Politics_of_Malaysia
http://en.wikipedia.org/wiki/Westminster_system
http://en.wikipedia.org/wiki/Malaysia
http://www.asean.fta.govt.nz/malaysia-political-situation/