ITC Limited which previously stood for Imperial Tobacco Company of India Limited is an Indian conglomerate with a turnover of US $ 4.75 billion. It ranks third in pre-tax profit among India's private sector corporations. The company has its registered office in Kolkata. The company is currently headed by Yogesh Chander Deveshwar. It employs over 20,000 people at more than 60 locations across India and is listed on Forbes 2000. The Training Centre of the company is in Munger, Bihar. ITC is also known as "Chatkal" (especially in Munger). ITC Limited or ITC is an Indian conglomerate. Its diversified business includes five segments: Fast Moving Consumer Goods, Hotels, Paperboards, Paper & Packaging and Agri Business.
Don't waste time Get a verified expert to help you with Essay
"A country's brands are a reflection of its competitive strengths and a manifestation of its innovation and intellectual capacity. I strongly believe that a country's economic capacity is significantly enriched when its institutions build and own internationally competitive brands. Winning brands serve as market anchors to support the competitiveness of the entire value chains of which they are a part. Strong domestic brands create much larger value since they create, capture and retain value within the country. ITC takes justifiable pride in creating world-class Indian brands that have demonstrated immense vitality in the global Indian market place." Y C Deveshwar, Chairman, ITC Limited
ITC's Branded Packaged Foods business is one of the fastest growing foods businesses in India, driven by the market standing and consumer franchise of its seven popular brands – Aashirvaad, Sunfeast, Bingo!, Kitchens of India, mint-o, Candyman and Yippee! Over the past 5 years, the business has grown at an impressive rate faster than that of the industry. Given India's rapid economic growth and rising disposable incomes, ITC's Branded Packaged Foods business is well-positioned to ride this boom to secure robust, long-term growth. The business continues to invest in every aspect of manufacturing, distribution and marketing to ensure that it can leverage emerging opportunities and fulfill its aspiration of being the most trusted provider of Branded Packaged Foods in the country.
HISTORY
ITC was incorporated on August 24, 1910 under the name Imperial Tobacco Company of India Limited. As the Company's ownership progressively Indianised, the name of the Company was changed from Imperial Tobacco Company of India Limited to India Tobacco Company Limited in 1970 and then to I.T.C. Limited in 1974. In recognition of the Company's multi-business portfolio encompassing a wide range of businesses – Fast Moving Consumer Goods comprising Foods, Personal Care, Cigarettes and Cigars, Branded Apparel, Education and Stationery Products, Incense Sticks and Safety Matches, Hotels, Paperboards & Specialty Papers, Packaging, Agri-Business and Information Technology – the full stops in the Company's name were removed effective September 18, 2001. The Company now stands rechristened Limited, 'where 'ITC' is today no longer an acronym or an initialized form. A Modest Beginning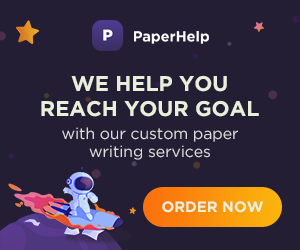 The Company's beginnings were humble. A leased office on Radha Bazaar Lane, Kolkata, was the centre of the Company's existence. The Company celebrated its 16th birthday on August 24, 1926, by purchasing the plot of land situated at 37, Chowringhee, (now renamed J.L. Nehru Road) Kolkata, for the
sum of Rs 310,000. This decision of the Company was historic in more ways than one. It was to mark the beginning of a long and eventful journey into India's future. The Company's headquarter building, 'Virginia House', which came up on that plot of land two years later, would go on to become one of Kolkata's most venerated landmarks. 1925: Packaging and Printing: Backward Integration
Though the first six decades of the Company's existence were primarily devoted to the growth and consolidation of the Cigarettes and Leaf Tobacco businesses, ITC's Packaging & Printing Business was set up in 1925 as a strategic backward integration for ITC's Cigarettes business. It is today India's most sophisticated packaging house. 1975: Entry into the Hospitality Sector – A 'Welcome' Move

The Seventies witnessed the beginnings of a corporate transformation that would usher in momentous changes in the life of the Company. In 1975, the Company launched its Hotels business with the acquisition of a hotel in Chennai which was rechristened 'ITC-Welcomgroup Hotel Chola' (now renamed My Fortune, Chennai). The objective of ITC's entry into the hotels business was rooted in the concept of creating value for the nation. ITC chose the Hotels business for its potential to earn high levels of foreign exchange, create tourism infrastructure and generate large scale direct and indirect employment.
Since then ITC's Hotels business has grown to occupy a position of leadership, with over 100 owned and managed properties spread across India under four brands namely, ITC Hotels – Luxury Collection, WelcomHotels, Fortune Hotels and WelcomHeritage. ITC Hotels recently took its first step toward international expansion with an upcoming super premium luxury hotel in Colombo, Sri Lanka. In addition, ITC Hotels also recently tied up with RP Group Hotels & Resorts to manage 5 hotels in Dubai and India under ITC Hotels' 5-star 'WelcomHotel' brand and the mid-market to upscale 'Fortune' brand.
1979: Paperboards & Specialty Papers – Development of a Backward Area In 1979, ITC entered the Paperboards business by promoting ITC Bhadrachalam Paperboards Limited. Bhadrachalam Paperboards amalgamated with the Company effective March 13, 2002 and became a Division of the Company, Bhadrachalam Paperboards Division. In November 2002, this division merged with the Company's Tribeni Tissues Division to form the Paperboards & Specialty Papers Division.
ITC's paperboards' technology, productivity, quality and manufacturing processes are comparable to the best in the world. It has also made an immense contribution to the development of Sarapaka, an economically backward area in the state of Andhra Pradesh. It is directly involved in education, environmental protection and community development. In 2004, ITC acquired the paperboard manufacturing facility of BILT Industrial Packaging Co. Ltd (BIPCO), near Coimbatore, Tamil Nadu. The Kovai Unit allows ITC to improve customer service with reduced lead time and a wider product range. 1985: Nepal Subsidiary – First Steps beyond National Borders In 1985, ITC set up Surya Tobacco Co. in Nepal as an Indo-Nepal and British joint venture. In August 2002, Surya Tobacco became a subsidiary of ITC Limited and its name was changed to Surya Nepal Private Limited (Surya Nepal).
In 2004, the company diversified into manufacturing and exports of garments. 1990: Paperboards & Specialty Papers – Consolidation and Expansion In 1990, ITC acquired Tribeni Tissues Limited, a Specialty paper manufacturing company and a major supplier of tissue paper to the cigarette industry. The merged entity was named the Tribeni Tissues Division (TTD). To harness strategic and operational synergies, TTD was merged with the Bhadrachalam Paperboards Division to form the Paperboards & Specialty Papers Division in November 2002. 1990: Agri Business – Strengthening Farmer Linkages
Also in 1990, leveraging its agri-sourcing competency, ITC set up the Agri Business Division for export of agri-commodities. The Division is today one of India's largest exporters. ITC's unique and now widely acknowledged e-Choupal initiative began in 2000 with soya farmers in Madhya Pradesh. Now it extends to 10 states covering over 4 million farmers. Also, through the 'Choupal Pradarshan Khet' initiative, the agri services vertical has been focusing on improving productivity of crops while deepening the relationship with the farming community. 2002: Education & Stationery Products – Offering the Greenest products ITC launched line of premium range of notebooks under brand Paperkraft in 2002.
To augment its offering and to reach a wider student population, the Classmate range of notebooks was launched in 2003. Classmate over the years has grown to become India's largest notebook brand and has also increased its portfolio to occupy a greater share of the school bag. Years 2007- 2009 saw the launch of Practical Books, Drawing Books, Geometry Boxes, Pens and Pencils under the 'Classmate' brand. In 2008, ITC positioned the business as the Education and Stationery Products Business and launched India's first environment friendly premium business paper under the 'Paperkraft' Brand. 'Paperkraft' offers a diverse portfolio in the premium executive stationery and office consumables segment. In 2010, Colour Crew was launched as a new brand of art stationery. 2000: Lifestyle Retailing – Premium Offerings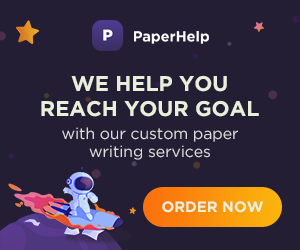 ITC also entered the Lifestyle Retailing business with the Wills Sport range of international quality relaxed wear for men and women in 2000. The Wills Lifestyle chain of exclusive stores later expanded its range to include Wills Classic formal wear (2002) and Wills Clublife evening wear (2003). ITC also initiated a foray into the popular segment with its men's wear brand, John Players, in 2002. In 2006, Wills Lifestyle became title partner of the country's most premier fashion event – Wills Lifestyle India Fashion Week – that has gained recognition from buyers and retailers as the single largest B-2-B platform for the Fashion Design industry. To mark the occasion, ITC launched a special 'Wills Signature', taking the event forward to consumers. 2000: Information Technology – Business Friendly Solutions
In 2000, ITC spun off its information technology business into a wholly owned subsidiary, ITC Infotech India Limited, to more aggressively pursue emerging opportunities in this area. Today ITC Infotech is one of India's fastest growing global IT and IT-enabled services companies and has established itself as a key player in offshore outsourcing, providing outsourced IT solutions and services to leading global customers across key focus verticals – Banking Financial Services & Insurance (BFSI), Consumer Packaged Goods (CPG), Retail, Manufacturing, Engineering Services, Media & Entertainment, Travel, Hospitality, Life Sciences and Transportation & Logistics. 2001: Branded Packaged Foods – Delighting Millions of Households ITC's foray into the Foods business is an outstanding example of successfully blending multiple internal competencies to create a new driver of business growth.
It began in August 2001 with the introduction of'Kitchens of India' ready-to-eat Indian gourmet dishes. In 2002, ITC entered the confectionery and staples segments with the launch of the brands mint-o and Candyman confectionery and Aashirvaad atta (wheat flour). 2003 witnessed the introduction of Sunfeast as the Company entered the biscuits segment.
ITC entered the fast growing branded snacks category with Bingo! in 2007. In 2010, ITC launched Sunfeast Yippee! to enter the Indian instant noodles market. In just over a decade, the Foods business has grown to a significant size under seven distinctive brands, with an enviable distribution reach, a rapidly growing market share and a solid market standing. 2002: Agarbattis & Safety Matches – Supporting the Small and Cottage Sector In 2002, ITC's philosophy of contributing to enhancing the competitiveness of the entire value chain found yet another expression in the Safety Matches initiative. ITC now markets popular safety matches brands like iKno,Mangaldeep and Aim. ITC's foray into the marketing of Agarbattis (incense sticks) in 2003 marked the manifestation of its partnership with the cottage sector.
Mangaldeep is a highly established national brand and is available across a range of fragrances like Rose, Jasmine, Bouquet, Sandalwood and 'Fragrance of Temple'. 2005: Personal Care Products – Expert Solutions for Discerning Consumers ITC entered the Personal Care Business in 2005. In eight years, the Personal Care portfolio has grown under'Essenza Di Wills', 'Fiama Di Wills', 'Vivel' and 'Superia' brands which have received encouraging consumer response and have been progressively extended nationally. In May 2013, the business expanded its product portfolio with the launch of Engage – one of India's first range of 'couple deodorants' 2010: Expanding the Tobacco Portfolio
In 2010, ITC launched its handrolled cigar, Armenteros, in the Indian market. Armenteros cigars are available exclusively at tobacco selling outlets in select hotels, fine dining restaurants and exclusive clubs.
PRODUCTS & SERVICES
*FAST MOVING CONSUMER GOODS:
1) CIGARETTES:
ITC is the market leader in cigarettes in India. With its wide range of invaluable brands, ITC has a leadership position in every segment of the market. ITC's highly popular portfolio of brands includes Insignia, India Kings, Lucky Strike, Classic, Gold Flake, Navy Cut, Players, Scissors, Capstan, Berkeley, Bristol, Flake, Silk Cut, Duke & Royal. The Company has been able to consolidate its leadership position with single minded focus on continuous value creation for consumers through significant investments in creating & bringing to market innovative product designs, maintaining consistent & superior quality, state-of-the-art manufacturing technology, & superior marketing and distribution.
With consumers & consumer insights driving strategy, ITC has been able to fortify market standing in the long-term, by developing & delivering contemporary offers relevant to the changing attitudes & aspirations of the constantly evolving consumer. ITC's pursuit of international competitiveness is reflected in its initiatives in overseas markets. In the extremely competitive US market, ITC offers high-quality, value-priced cigarettes and Roll-your-own solutions. In West Asia, ITC has become a key player in the GCC markets through its export operations. ITC's cigarettes are manufactured in state-of-the-art factories at Bengaluru, Munger, Saharanpur, Kolkata and Pune, with cutting-edge technology & excellent work practices benchmarked to the best globally. An efficient supply-chain & distribution network reaches India's popular brands across the length & breadth of the country. 2) FOODS:
TC made its entry into the branded & packaged Foods business in August 2001 with the launch of the Kitchens of India brand. A more broad-based entry has been made since June 2002 with brand launches in the Confectionery, Staples and Snack Foods segments. The Foods business is today represented in 4 categories in the market. These are: * Ready to Eat Foods
* Staples
* Confectionery
* Snack Foods
In order to assure consumers of the highest standards of food safety and hygiene, ITC is engaged in assisting outsourced manufacturers in
implementing world-class hygiene standards through HACCP certification. The unwavering commitment to internationally benchmarked quality standards enabled ITC to rapidly gain market standing in all its 6 brands: * Kitchens of India
* Aashirvaad
* Sunfeast
* Mint-o
*Candyman
* Bingo!
*Yippee!
2) INCENSE STICKS:
As part of ITC's business strategy of creating multiple drivers of growth in the FMCG sector, the Company commenced marketing Agarbattis (Incense Sticks) sourced from small-scale and cottage units in 2003. This Business leverages the core strengths of ITC in nation-wide distribution and marketing, brand building, supply chain management, manufacture of high quality paperboards and the creation of innovative packaging solutions to offer Indian consumers high quality Agarbattis. With its participation in the business, ITC aims to enhance the competitiveness of the small-scale and cottage units through its complementary R&D based product development and strengths in trade marketing and distribution.
The Business continues to work on various exciting new offerings to the consumers and is planning to launch them in the near future. In line with ITC's Triple Bottom Line philosophy of every business contributing to the nation's economic, environmental and social capital, Mangaldeep agarbattis are manufactured by small scale and cottage units, providing livelihood opportunities for more than 14,000 people. Mangaldeep Agarbatti is manufactured at various centres & 5 of the manufacturing units are ISO 9000 certified.
Mangaldeep ASHA (Assistance in Social Habilitation through Agarbattis) is an ITC initiative to improve the quality of raw agarbatti production and provide better livelihood for women rollers. ITC has also extended support to NGOs in states and like Bihar, Tripura, Tamil Nadu, who are setting up agarbatti units, training village women in rolling agarbattis and employing them in these units. ITC has signed a MoU with ORMAS (Orissa Rural Development & Marketing Society), an autonomous body under the Pachayat Raj in Odisha. This initiative provides technical training to rural women & provides employment opportunities to over 4000 rural women… 3) STATIONERY:
ITC made its entry to the education and stationery business with its Paperkraft brand in the premium segment in 2002; and later expanded into the popular segment with its Classmate brand in 2003. By 2007, Classmate became the largest Notebook brand in the country. Together, Classmate and Paperkraft offer a range of products in the Education & Stationery space to the discerning consumer, providing unrivalled value in terms of product & price. Classmate and Paperkraft have become a natural extension of the consumer. Meticulous understanding of consumer needs helped creating a relevant and comprehensive portfolio satisfying the needs of different sets of consumers. ITC is the manufacturer of India's first Ozone treated environment friendly Elemental Chlorine Free (ECF) pulp, paper and paperboard. It blends its knowledge of image processing, printing and conversion garnered from Packaging & Printing Business with its brand building and trade marketing & distribution strengths resident in its FMCG business to offer superior value products to consumers. Paperkraft Business paper and the papers used in Classmate and Paperkraft notebooks are superior in quality and environment-friendly. Other offerings available in education and Stationery range are safe and certified non-toxic. 4) LIFESTYLE APPAREL:
ITC's Lifestyle Retailing Business Division has established a nationwide retailing presence through its Wills Lifestyle chain of exclusive specialty stores. Wills Lifestyle, the fashion destination, offers a tempting choice of Wills Classic work wear, Wills Sport relaxed wear, Wills Club life evening wear, fashion accessories and Essenza Di Wills – an exclusive range of fine fragrances and bath & body care products and Fiama Di Wills – a range of premium shampoos and shower gels. Wills Lifestyle has also introduced Wills Signature designer wear, designed by the leading designers of the country.
Wills Classic
Wills Classic work wear was launched in November 2002, providing the premium
consumer a distinct product offering and a unique brand positioning.
John Players
ITC forayed into the youth fashion segment with the launch of In December 2002 and John Players is committed to be the No. 1 fashion brand for the youth.
.* HOTELS:
ITC Welcome group Hotels, Palaces and Resorts is India's second largest hotel chain with over 80 hotels. Based out of Hotels Division Headquarters at the ITC Green Centre in Gurgaon, ITC Welcome group is also the exclusive franchisee of The Luxury Collection brand of Starwood Hotels and Resorts in India. ITC entered the hotels business in 1975 with the acquisition of a hotel in Chennai, which was then rechristened ITC Chola. Since then the ITC-Welcomgroup brand has become synonymous with Indian hospitality with over 90 hotels in 77 destinations.
* PAPERBOARDS & SPECIALITY PAPERS:
ITC Bhadrachalam Paperboards Limited & ITC Tribeni Tissues Division are now under one roof – Paper Boards and Specialty Papers Division. There are 4 Units under one umbrella – Bhadrachalam, Tribeni, Bollarum and Kovai. ITC's Packaging & Printing Business is the country's largest convertor of paper board into packaging. It converts over 50,000 tonnes of paper and paperboard per annum into a variety of value-added packaging solutions for the food & beverage, personal products, cigarette, liquor, cellular phone and IT packaging industries. It has also entered the Flexibles and Corrugated Cartons business.
*AGRI-BUSINESS:
E-Choupal
The unique e-Choupal model creates a significant two-way multi-dimensional channel which can efficiently carry products and services into and out of rural India, whilere covering the associated costs through agri-sourcing led efficiencies. This initiative now comprises about 6500 installations
covering nearly 40,000 villages and serving over 4million farmers.
Leaf Tobacco
ITC is the largest buyer, processor and exporter of leaf tobaccos in India – creating a global benchmark as the single largest integrated source of quality tobaccos. Serving customers in 50 countries across more than 70 destinations, ITC co-creates and delivers value at every stage of the leaf tobacco value chain.
Corporate strategies
ITC is a board-managed professional company, committed to creating enduring value for the shareholder and for the nation. It has a rich organizational culture rooted in its core values of respect for people and belief in empowerment. Its philosophy of all-round value creation is backed by strong corporate governance policies and systems. ITC's corporate strategies are:
Create multiple drivers of growth by developing a portfolio of world class businesses that best matches organizational capability with opportunities in domestic and export markets. Continue to focus on the chosen portfolio of FMCG, Hotels, Paper, Paperboards & Packaging, Agri Business and Information Technology. Benchmark the health of each business comprehensively across the criteria of Market Standing, Profitability and Internal Vitality. Ensure that each of its businesses is world class and internationally competitive. Enhance the competitive power of the portfolio through synergies derived by blending the diverse skills and capabilities residing in ITC are various businesses. Create distributed leadership within the organization by nurturing talented and focused top management teams for each of the businesses. Continuously strengthen and refine Corporate Governance processes and systems to catalyze the entrepreneurial energies of management by striking the golden balance between executive freedom and the need for effective control and accountability.
MARKETING STRATEGIES
ITC pricing strategy:
The pricing of the ITC food division depends upon the Customers' demand schedule, the cost function and the competitors' price. The pricing of the company is such that it caters to the need of all income groups of people but special provision has been kept for Low and middle income group, and their pricing are competitive with respect to other players like Britannia, Parle and Brisk farm. The company follows the Going rate pricing that is the price of the product depends upon the competitors price. The firm chooses pricing more or less the same as Market leader.
ITC Promotional activities
A particular budget is allocated for the promotion of the products, the local promotion scheme is decided by the Area Sales manages, it give its suggestion to the District office and that is forwarded to the Head Quarter in Kolkata. In another promotional scheme for Biscuits a particular number of cases is given freely to the distributors according to the amount of sale they make, this was a drop down promotion I.e. of the number of free cases that a particular distributors gets, off them ascertain part is reserved for the retailers and customer if they buy a certain level of biscuit quantity.
ITC Distribution
Buoyed by a strong distribution network ITC is likely to retain its market share in the cigarettes business; the ban on advertisements is likely to work in favor of ITC thanks to the recall factor. The company's reliable distribution network also ensures superior inventory turnover than its peers.
CORPORATE SOCIAL RESPONSIBILITY
SOCIAL PERFORMANCE
As a Company that continuously strives to be 'Citizen First', ITC attaches critical importance to its responsibility to contribute to the 'Triple Bottom Line', namely the augmentation of economic, ecological and social capital. This commitment finds expression in the Company's sustainable development philosophy, which recognizes the need to not only preserve but also enrich precious environmental resources. ITC's social development initiatives harmonize the Company's endeavour to create shareholder value with making a substantial contribution to society. In partnership with rural communities, ITC supports over 5 million livelihoods in India. The thrust of the Company's social sector investment is in four areas: (a) Web-enablement of the Indian farmer through the e-Choupal initiative; (b) Natural resource management, which includes wasteland, watershed and agriculture development; (c) Sustainable livelihood creation, comprising genetic improvement in livestock productivity and women's economic empowerment; and (d) Community development, with focus on primary education and health & sanitation.
MILESTONES
4 million farmers empowered, 6,500 e – Choupals installed
1,45,000 hectares greened, generating 65.67 million person – days of employment 1,21,000 hectares brought under soil and moisture conservation 18,700 women members, 1,494 self – help groups
314 Cattle Development Centers, Animal husbandry services provided to 4,90,000 animals 3,00,000 children covered through 2,845 Supplementary Learning systems
1) Initiatives taken- Let's put India first
ITC is committed to a national agenda of raising agricultural productivity and making the rural economy more socially inclusive. ITC believes that the urgency and scale of these tasks make market linked solutions and innovations more effective and sustainable than capital intensive approaches.
2) Social & farm Forestry
ITC has helped to bring nearly 13,000 hectares of wasteland under social forestry benefiting more than 16,000 poor households in 466 villages. ITC's social forestry programme simultaneously addresses the livelihood problems of marginal farmers and the ecological imperative of regenerating biomass and nurturing depleted soils.
3) Watershed Development
ITC's watershed initiatives have led to an improvement in soil and moisture regimes – there is more land under irrigation, water tables have risen and farmers can harvest more than one crop, making it possible to live off the land round the year.
4) Agricultural Development
ITC offers facilitation to farmers to form agri-business societies, pool knowledge and resources, improve productivity and quality, and reach out beyond local markets to sell at better margins.
5) Women Empowerment
The confidence and skills generated among women by forming credit groups and managing businesses become assets to their communities.
6) Livestock Development
The milk marketing co-operatives represent exemplary change in rural enterprise, away from dependence on agriculture and local markets.
7) Primary Education
School going becomes an empowering process for the child and the community. The awareness of entitlements like education and health grows, along with a sense of the community's responsibility.
INVIRONMENTAL PERFORMANCE
Economic progress and long-term business sustainability are today threatened by the real and adverse consequences of global warming and accelerated
climate change. ITC has responded to the challenges emerging from the threat of global warming by aligning its corporate strategy with national priorities. Accordingly, in line with the National Action Plan on Climate Change (NAPCC), they have adopted strategies to address climate change-related impacts and developed appropriate mitigation and adaptation plans. Their unique approach has been to integrate these plans with their business strategies and not as separate activities.
Their Strategies Include
1. Identifying and evaluating climate change risks for each business. 2. Reducing the environmental impact of our processes, products and services and working towards creating a positive environmental footprint. 3. Adopting a low carbon growth path through reduction in specific energy consumption and enhanced use of renewable energy sources. 4. Enlarging our carbon positive footprint through increased carbon sequestration by expanding forestry projects in wastelands. 5. Reducing specific freshwater intake and augmenting rainwater harvesting activities both on-site and off-site at watershed catchment areas. 6. Working towards minimising waste generation, maximising its reuse and recycling and using external post-consumer waste as raw material in our Units. 7. Creating sustainable livelihoods and promoting sustainable agricultural practices.
Global honors
ITC constantly endeavors to benchmark its products, services and processes to global standards. The Company's pursuit of excellence has earned it national and international honors. ITC is one of the eight Indian companies to figure in Forbes A-List for 2004, featuring 400 of "the world's best big companies". Forbes has also named ITC among Asia's 'Fab 50' and the World's Most Reputable Companies. ITC has several firsts to its credit:
ITC is the first from India and among the first 10 companies in the world to publish its Sustainability Report in compliance (at the highest A+ level) with the latest G3 guidelines of the Netherlands-based Global Reporting Initiative (GRI), a UN-backed, multistakeholder international initiative to develop and disseminate globally applicable Sustainability Reporting Guidelines.
ITC is the first Indian company and the second in the world to win the prestigious Development Gateway Award. It won the $100,000 Award for the year 2005 for its trailblazing ITC e-Choupal initiative which has achieved the scale of a movement in rural India. The Development Gateway Award recognizes ITC's e-Choupal as the most exemplary contribution in the field of Information and Communication Technologies (ICT) for development during the last 10 years. ITC e-Choupal won the Award for the importance of its contribution to development priorities like poverty reduction, its scale and replicability, sustainability and transparency. ITC has won the inaugural 'World Business Award', the worldwide business award recognizing companies who have made significant efforts to create sustainable livelihood opportunities and enduring wealth in developing countries.
The award has been instituted jointly by the United Nations Development Programme (UNDP), International Chamber of Commerce (ICC) and the HRH Prince of Wales International Business Leaders Forum (IBLF). ITC is the first Corporate to receive the Annual FICCI Outstanding Vision Corporate Triple Impact Award in 2007 for its invaluable contribution to the triple bottom line benchmarks of building economic, social and natural capital for the nation. ITC has won the Golden Peacock Awards for 'Corporate Social Responsibility (Asia)' in 2007, the Award for 'CSR in Emerging Economies 2005' and 'Excellence in Corporate Governance' in the same year. These Awards have been instituted by the Institute of Directors, New Delhi, in association with the World Council for Corporate Governance and Centre for Corporate Governance. ITC Hotel Gardenia, Bangalore is the first Indian Hotel and world's largest, to get the LEED Platinum rating – the highest green building certification globally.