Introduction
Don't waste time Get a verified expert to help you with Essay
Clothes R Us opened its doors and began operations more than a decade ago.  When the company first opened, the founders and CEOs were on the floor trying to sell to customers their various clothes and designs. The clothes came with economized prices, saved customers time that would have been spent looking for the right attire and in so doing make the customer's lives less complicated. The store has grown so much in the past decade, to become a major supplier chain that is not only nationally recognized but also globally renowned. The phenomenal growth comes with even higher growth in terms of annual sales and income.
The company has surprisingly continues to maintain some sort of loose human resource strategy. Managers have paid little attention towards restructuring the human resource and monitoring of performance especially when it comes to fixed employees. Lack of a centralized system to control and manage the departments' means that there are no specific details on the performance of employees.  Clothes R us has operated with a decentralized, freewheeling culture in which each store manager has treated his or her own employees as some kind of personal kingdom in which the manager has the right to control their recruitment and performance as they see fit.
Majority of the full time sales people have college degrees in addition to vast experience in their area of specialization. However, there is continued discontent with the reliance on casual employees.  The origin of the problem stemmed from the early days when the company required cheap labor. Unfortunately, the continued reliance on casual employees has caused demoralization among the permanent employees. A company that was seeing much growth in the past is not facing a crisis in human resource.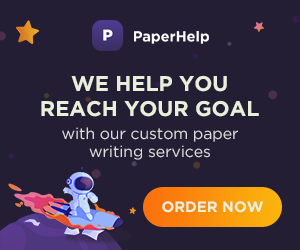 Defining the problem
Even with various strategies coming to play to ensure that the company does not run out of required manpower, these will only be effective if the permanent employees are motivated to perform at a much higher level.  Clothes R US is only starting to realize the importance of a motivated work force.
The challenge comes in ensuring and maintain the motivation of employees.  Continued reliance on casual employees has restrained the flexibility of the permanent employees. Employees lack the opportunity to be independent. Casual employees take up roles that would require creative management and skills; as such the company is now suffering from the existence of a dull work force. Managers have been slow in understanding, how flexibility motivates the employees.  Flexibility is not just in items of duties but also in terms of the work hours and even the work place. A common quote is that change is as good as a rest. Professional human resource consultants often advice companies to ensure that employees have a variety of talents, shifts and even work desks. The change often serves to make the job seem new and therefore motivate the employee.  Poor motivation also means high turnover of the employees.

Low confidence:  confidence is a character that lays down the foundation of employee motivation. It is important for employees to feel they not only have the skills but also the know how to deal with various challenges at the work place. Since, Clothes R US focuses more on employing temporarily employees to manage simple tasks; employees are fast losing confidence in their ability to perform.
With the planned expansion, the company is now facing a crisis. Employees are unwilling to leave their comfort zones, unwilling to volunteer for the new project and even opting for increased turn over.  Because majority of the employees in the company exhibit low self esteem, they are unable to make use of their skills and talents. Further, they are completely unable to form positive work relationships. This means that they are less than loyal to the company and thus more likely to seek other employment even when they are earning less. It is not surprising therefore to find that employees of cloths R US are always finding excuses as to why they are not performing, why the company is not growing rather than enhancing their own skills to ensure better performance.  The company is currently having a permanent work force suffering from low self esteem.
Lowered expectations: one of the main drawbacks of relying on current and contingent employees is that the performance levels and expectations of success have been lowered in the company. It is therefore not surprising to find that the permanent employees only do as much as is expected of them to meet their own duties. The permanent employees do not push themselves or even apply themselves wholeheartedly and diligently to their jobs. The company low expectations have served to kill employee morale to do better and better at each task. Instead, employees report to work, do the minimum and leave the rest to the casual employees.
Contingency syndrome: contingency workers often provide an advantage to employers. Clothes R US began taking advantage of this group of worker during the early years of expansion. Contingency workers do not expect benefits and are often paid much less than permanent workers. They are given challenging tasks which would otherwise cost the company in terms of training permanent employees to ensure they have the skills to complete the job.  Unfortunately, the increase of contingency workers in the company has had a negative impact.
Contingency workers tend to bring restlessness in permanent employees who are convinced that life could get better and more interesting outside the company. Further, contingency workers do not posses the security and stability of permanent employees; they therefore lack commitment to the job which tends to rub off on permanent employees. They prefer the freedom of their temporary status and often seem to be highly compensated for simple tasks. This situation is likely to de-motivate the permanent employees in addition to causing conflict and strain with the other employees. With time, the permanent employees begin to lose interest in particular tasks foe which they feel they should also be compensated and rewarded.
Legal implications
Change in organization structure: a move or expansion of Clothes R US not only affects the location of the business but also the organization and business structure. Managers will need to sit down and re-define jobs and responsibilities to accommodate the new store. This also means determining the methods through which the stores will receive their inventory and distribute the same. As a registered business, the company will need to report the change in structure. Gopal (2008) indicates that this is a step that is often over-looked during expansion and which could prove slightly more than costly to the new venture. Registered businesses need to record such changes and report them to the registrar of businesses for their own protection. Should a dispute arise, the company will turn to the changes recorded with the registrar and this is what will be used to determine the direction of the case.
Business licenses: although the new store will be operating as a franchise of the main store, it is important to note that licenses will be required for this particular business. This includes licenses to operate in Sheffield, and also distribute items in Sheffield. Lack of a license is considered fraud and could land senior managers and the business itself in a lot of legal problems. In addition, the business will require a tax registration. Many business owners assume that the new venture will operate with the same tax registration. However, according to the law, both businesses are separate ventures and require individual tax registration licenses.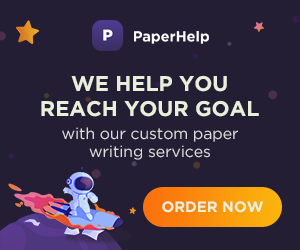 Zoning requirements: although there are several clothing and fashion businesses operating in Sheffield, before opening the store it is important to research and find out some of the zoning requirements. To avoid congestion zoning laws are changed frequently. Should such law take effect before the opening of the business, it is likely that the same business could be closed before taking off.
Non- disclosure: being in a volatile industry such as fashion and clothing; the company has expanded very fast. With a high turnover of employees, it is not surprising that many other businesses with almost similar structure including marketing and customer relationship are being set up.  This exposure is a result of ignoring the importance of a non-disclosure agreement with all employees. Confidential information is leaked, former employees set up competing shops all because the non- disclosure is ignored, (Dessler 2000). From here on henceforth all employees permanent and contingent should sign non-disclosure agreements prepared by the legal departments and carefully structured for the company needs.
Non- disclosure agreements are not just for the employees but also other stakeholders who come into contact with the company. This includes suppliers who may be tempted to contact competitors with sensitive information that could earn them a good and better profit. This means that all contracts must include a tight and binding non- disclosure agreement. This reduces the exposure of the company and gives a chance to legally fight any exposure by stakeholders, suppliers and employees (former and present) successfully.
Maintaining healthy relationships
During a move such as is planned by Clothes R US, the company often ignores the needs of the human resource or does not adequately address such needs. A move and expansion such as this one is likely to bring feelings of anxiety or apprehension. If such feelings are not properly addressed, the employees will become less than motivated and conflict levels may arise. The following are some of the strategies which could be employed to ensure a healthy relationship during the move:
Communication: the communication channels between employees and senior managers of Cloths are US have not always been open. Employees are often in the dark about exactly what is happening to the company. Of course, this is because managers have been plagued with the disease of contingent workers. During this move, it would be advisable for the managers to be open and develop an open door policy with regard to issues facing the company and assisting employees manage the challenges they are facing.  Through proper and good communication, senior managers of the company can improve the efficiency and effectiveness of their own employees. It may also be surprising to learn that some employees possess talent, skills and information that would not only make the move much easier bust also more profitable to the company.
Empowerment: employees of Clothes R Us have suffered from lack of empowerment. This has led to lowered performance and serious problems in motivation. The moving period is an ideal opportunity to empower the permanent employees by providing them with unique tasks cultured for their own training and set of skills. This will give employees an opportunity to become more involved and therefore foster commitment to the project. Mathis and Jackson (2003), state that In addition, empowerment will free managers to focus on the bigger tasks rather than sweating the details. This is a great opportunity for employees to test their own abilities and creativity in dealing with the challenges that come forth. The result is a much more motivated and high skilled set of workers who are committed to the project fully. It is time for the senior managers to trust their own employees.
Groups and Teams: the company definitely requires some form of synergy in the work force. This could be easily achieved by relying on groups and teams.
In teams, members are expected to communicate, bounce ideas around and correct each other's mistakes. The result is that there is a diverse set of knowledge. Further, tasks are completed as a team fostering healthy and positive relationships which have been lacking within the company. According to Jeffs (2008), to enjoy the full fruits of groups and teams, the managers have the responsibility of ensuring that the teams are composed of members with complimentary knowledge, skills and characters. This reduces the amount of conflict that could be experienced and promotes more positive forms of challenging each other. The groups also need to enjoy some sort of autonomy with minimum supervision so that the members enjoy the freedom of decision making.  The teams in themselves are leaders, coaches and guides in the tasks that are.
Recommendations
The problems faced by Clothes R US can be resolved simply though the three components of the expectancy theory by Vroom Victor. His theory suggests that when employees believe that high efforts are often met with high rewards, they become more motivated. The components of such motivation are:
Increasing expectancy: employees of the company have been suffering from low expectations, a situation that has been brought on by increased reliance of young, temporary workers. Senior managers have an opportunity to communicate that high efforts will lead to great rewards for permanent employees. Based on this, employees need to be challenged to take up challenging tasks, the success of which will be increased rewards. It is the success in such tasks whether in a team or individually that are likely to increase the level of expectancy.  For workers to have the confidence to take up such challenging tasks, they may require extra training and team building activities that will give them the confidence.
Increasing instrumentality: managers at Clothes R US have ignored and barely understand the importance of instrumentality to increasing employee motivation. Instrumentality speaks to the employee's perception about the extent to which performance within certain tasks will lead to desired goals and results. Such goals include, increased pay, job security and the chance to undertake more interesting and captivating projects.  Instrumentality can be achieved simply though the expansion of job duties and flexibility of job titles which allow employees to test their own abilities and talents. For example, should the company link pay rises to performance; there will be increased instrumentation and as such more motivation not just to work but to excel at work. This will also deal with the issue of increased turn over.
Increasing valence: expectancy theory acknowledges that when it comes to goals and outcomes, people are different. Whereas some workers may respond to pay increase, others are more interested in challenging tasks and projects. Valence therefore addresses how each of the outcomes appears to employees. Senior managers will not just throw in what they think will be attractive to employees. Rather, they will take time to understand the work force and appeal to their own variety of desires, goals and needs.
A key challenge for the managers of Clothes R US, is finding the right pattern of motivation while at the same time trying to expand the scope of the business. No matter how many desirable outcomes the managers present to the employees, if they continue to feel that temporary workers can do better than motivation will go down, (David 2005).  This means scaling down on the contingent workers and relying more and more on the permanent employees. The company has the challenge of brining back confidence to its workers. This means focusing on diversity in the job specifications and ensuring flexibility in the tasks assigned to the work force.
References
David, F. R. (2005). Strategic management: Concepts and cases. Upper Saddle River, N.J:
Pearson Prentice Hall.
Dessler, G. (2000). Human resource management. Upper Saddle River, NJ: Prentice Hall.
Gopal, C. C. R. (2008). Business legislation (textbook with suggested answers). New Delhi: New
Age International (P) Ltd., Publishers.
Jeffs, C. (2008). Strategic management. Los Angeles: SAGE.
Mathis, R. L., & Jackson, J. H. (2003). Human resource management. Mason, Ohio:
Thomson/South-western.