A study on the comparison of Nokia and Samsung handsets
Remember! This is just a sample.
You can get your custom paper by one of our expert writers.
Get custom essay
78 writers online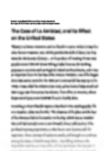 CHAPTER 1
The Nokia Corporation is a Finnish multinational communication and information technology Corporation that is head quartered in Espoo, Finland Nokia was the world's largest vendor of mobile phones from 1998 to 2012. However, its market has been declined since last five years, with the introduction on touch screen Smartphones from other vendors like iphone by Apple, Galaxy series by Samsung. Initially, Nokia's mobiles were on Symbian OS but with the increasing competition with Smartphones, Nokia tied up with Microsoft and started using Microsoft's Windows Phone Operating System. Samsung mobile is a South Korean company head quartered in Samsung Town, Seoul. In 1993, Samsung developed its first lightest mobile. The SCH-800 and it was available on CDMA networks. Then they developed Smartphones and a phone combined mp3 player. At present Samsung are dedicated to the 3G industry. Making video, camera phones at a speed to keep up with consumer demand.
Nokia Ab's history started in 1865 when mining engineer Fredrik Idestam established a ground Wood Pulp Mill on the banks of the Tammerkoski rapids in the town of Tampere, in Southwestern Finland. In 1868, Idestam built a second mill near the town of Nokia, fifteen kilometers (nine miles) West of Tampere, by the Nokianvirta river, which had better hydropower resources. In 1871, Idestam, with the help of close friend and statesman Leo Mechelin renamed and transformed his firm into a share company, thereby founding Nokia Ab. Nokia developed a digital switcher for telephone exchanges and also helped develop the world's first mobile phone network. By the late 1980's Nokia had helped develop the GSM (Global Standard for Mobile communications) and had built more than 60 GSM networks in 31 countries around the world.
The company name came from the Nokianvirta river, nearby which Polon's factories were located a few years later. Samsung was founded by Lee Byung-Chul in 1938 as a trading company. Over the next three decades the group diversified into areas including food processing, textile, insurance securities and retail. Samsung entered the electronic industry in the late 1960s and the construction and shipbuilding industries in the mid 1970s, these areas would drive its subsequent growth. Following Lee's death in 1987, Samsung was separated into four business group- Samsung group, Shinsegae group, CJ group and Hansol group. Since the 1990s Samsung has increasingly globalised its activities, particularly mobile phones and semiconductors have become its most important source of income.
Dual SIM: It was an important factors for Samsung in taking over the Market with the release of dual SIM phone. Initially, Nokia was quite rigid till they finally launched their first Dual Sim Mobile Phone. But it was too late and by this Samsung, with its wide range of dual sim mobile, had already captured the market. Basic Features: Samsung integrated with basic features like Color Display, VGA Camera, FM etc with its wide range of Mobile. Initially Nokia concentrated on reliability. Lately, Nokia did also implement these features, but till that time Samsung had captured the section of society who were more interested in having basic features. Battery: Battery is undoubtedly the greatest strength of Nokia. But over the years Samsung did quite a nice job with their R&D and improve their battery quality as well. Smartphone: In today's world there are huge section users in the society which are more tech savvy. Samsung introduced the smartphone world with galaxy series like Galaxy, Galaxy Ace, Galaxy Fit and Galaxy S Series. Samsung uses the much user friendly Android Operating System by google. Where Nokia stuck to their symbian OS and later with Windows OS. Such wide range of products with user friendly nature helped Samsung to capture the market in very short span of time.
Price: It is an important point in capturing the market. There are two sections of mobile user. One which goes for Less Price and other who don't care about the price. Smartly, Samsung did provide a lot of basic features in low price and also introduced Smartphones series with wide range of products for other section of mobile users. On the other hand, Nokia was again rigid on price level and concentrated more on quality. Build Quality: Nokia is known for the best build quality when it comes to cell phones. Samsung on the other hand is known for using cheap plastic components and making fairly fragile smartphones by comparison. Offline Music and Navigation: In terms of offline music and navigation, Nokia provide better quality. Nokia Music app provides playlist either based on your own listing of artists or premade by Nokia. Samsung does not provide any such features without paying an extra money. Also Nokia's here drive gets the lead over Samsung offline navigation. Even in certain areas Nokia's Navteq map data is better than google's as per the reviews.
CHAPTER 2
Here are the some objectives which Researcher has set up for the research and tried to work on the set objectives which is fully based on "Comparison of Nokia and Samsung handsets among the people of Gangtok", and these are as follows:
a.To study the marketing strategy adopted by Nokia and Samsung in promoting their handsets.
b.To show how they have placed the 4p's in their strategy.
c.To analyse the sales volume and profitability of both the handsets.
d.To know the preferences of handsets among different age group and class of people in Gangtok.
e.To study the reason for their popularity in this particular area.
The Finnish phone maker has updated its handset portfolio at the high end to compete better with Samsung's super-successful Razor phone, the refresh has been less than inspired. "[Nokia's] high-end phones are small, but they're boxy. Samsung's high-end [models] are thin and slick". Samsung went for the wow effect, creating got to have it phones. Now, Nokia is playing catch-up. "It all comes down to innovation and product development," says Hoffman. "Right now, Samsung is head and shoulders above Nokia in creating products that consumer's desire. "Something as simple as naming a phone Razor has created enormous buzz for the company," says Kelleher. Today, mobile phones are very common and prevalent in our society. Human relationship and mental concentration are now placed by electronic connections mobile phones have become a necessity and this industry is taking every one's mind by storm.
While doing the survey various limitations came across interms of collection of data from retailers as well as from the responders. Some questions set for responders remained unanswered and some from retailers as because of their privacy. As researcher has to face limitation of time and money while doing this survey. Had there been more information researcher would have enclosed many points.
CHAPTER 3
To assess the data both primary and secondary method of research has been conducted for more in-depth understanding and interpretation of study.
To conduct the research the researcher has used both primary and secondary source of data.
•Primary Data;
Sources for primary data are limited and at times it becomes difficult to obtain data from primary source because of scarcity of information or lack of cooperation. Regardless of any difficulty one can face in collecting primary data, it is the most authentic and reliable data source. Following are some of the source of primary data:
Questionnaire
Personal Interview
Telephone Interview
•Secondary Data;
Researcher has used the secondary data from the following source:
Books
Magazines
Newspaper
Internet
As there was less time to have a detail survey of Nokia and Samsung comparison. So on conducting this survey researcher has taken 30responders as a sample.
While conducting this research, the researcher has used Simple Random Sampling to collect the various data according to the study material. On the basis of collection of data interpretation and analysis has been made.
CHAPTER 4
Nokia
Nokia has successfully used its marketing strategy to target diverse customers from around the world. Its products are equally used by rural as well as people of the urban areas. The company is using the right blend of standardization and adaption. Nokia standardized its product when possible and customize its product when needed. As the market for cellular phone is passing through the growth stage manufactures is continued. Nokia is using aggressive marketing strategy in the global market. Nokia is increasing its sales in its market of already available products through increase strong positioning strategy, promotional activities and competitive pricing strategy and thus company is able to increase the sales for its product.
Samsung
Samsung established many Samsung mobile stores to increase the visibility of the brand promotion. Offering advanced technology products and positioning itself on the technology platform will not help a company sell its products if it fails to communicate properly with the potential customers. Samsung adopted various marketing strategies like celebrity endorsements, corporate advertisements, highlighting its technological superior goods and many promotional schemes.
Nokia Retailers
Price:
The pricing strategies used by Nokia vary from situation to situation and from product to product. For cutting-edge technological products that are newly designed by the company R&D, the company use first the skimming marketing strategy and then decrease the price. While for cost-effective products that focus on economy, the company use penetrating pricing strategy.
Place:
The company distribution network is situated in 150 countries and the company is still using its aggressive marketing strategy to boost its network and market development strategy to target new markets from around the world.
Promotion:
The company success can be traced to the excellent promotion activities carried out by the organization. The company use integrated marketing communication to promote its various products in different region of the world. Nokia tries to attract customers towards their product through various advertising sales promotion etc.
Product:
The focus of the marketing efforts of Nokia is mostly on handset manufacturing only. The company is constantly enhancing its product portfolio by investing constantly new models. The mobile phones that are manufactured by Nokia have two diverse focuses: either low costs or cutting-edge technology. The products of the company are adopted as per the specific markets situation.
Samsung Retailers
Price:
Because of its presence in different product categories, Samsung uses various pricing strategies. Samsung's smart phones are one of the best in the market and are the market leader in terms of the features and USP's that they provide. The recent Samsung Note 3+ Gear is another entrance in the market which is catching peoples eyes. Thus, Samsung uses skimming price for these products wherein in tries to get a high value in the start before competitors catch up. Once the model is old or any competitor has launched a similar products, Samsung immediately drops the price.
Place:
Samsung is present through various channels in the market. It works on the channel marketing concept wherein there are three segments. Sales and service dealers, modern retail and distributors. The sales and service dealers handle key accounts for Samsung and are involved in corporate sales. These dealers may also open exclusive Samsung showrooms. Samsung being such a branded product, the retailers are bound to keep Samsung as an alternative for their customers.
Promotion:
Samsung uses multiple forms of promotions. Samsung as a company believes in pulling the customer to themselves through advertising but at the product to the customer through sales promotions. Thus, on one hand, Samsung uses various marketing vehicles across the year covering festive season as well as non-festive time.
Product:
The benefit of Samsung in terms of its product is that there is a trust on all Samsung products because of the way Samsung products have performed in the last few years. Problems with the products has been negligible. And with its smartphones, Samsung has achieved a status of symbol for its customers. At the same time, Samsung is known for its service and people know that Samsung gives a very fast service for any of its product.
Samsung beats Nokia in total phone shipments. It had already overtaken Nokia in sales volume and profitability last year but this is the most cited metric of market performance being the biggest in volume. Samsung growth is shown to be almost entirely due to smartphones while Nokia's stagnant growth seems to be failure to have any smartphone attraction.
CHAPTER 5
Brand and price are the main factors for consumers both in the 18 to 24 and in the 40 to 44 age groups. However, for the younger group, multimedia features such as a camera and styling are more important in deciding which phone to buy. In a generalized view, handsets for young adults serve as part social networking portal, part personal entertainment device and part fashion statement. For the older adults, in contrast, handsets serve a more utilitarian function of basic communications for work and personal use. Savvy service providers and handset brands are figuring out these preference patterns and are devising feature sets and service bundles that are highly targeted for various ages and needs.
Popularity of Nokia in Gangtok
Nokia offer online troubleshooting, live chat and a support forum through their website. A call centre is in operation seven days a week and the 'Nokia Care' app is available to download free for selected devices. Customers covered by warranty are also able to drop damaged products off at any place, to be sent to authorized technicians for assessment free of charge. Most of all because of Nokia Lumia as it is the Window phone with a modern dual-core processor and the first with an HD screen it is most popular among the people of Gangtok.
Popularity of Samsung in Gangtok
Samsung offer product support in the form of live chat Monday to Saturday, email and a customer support hotline available during standard working hours. They have also established 'Customer Service Plazas' in most major cities with showrooms, repair offices and warranty claim and tracking offices. As Samsung has both Android and Smartphones operating system and has superior quality screens and excellent connectivity, as well as social networking capabilities that is the reason Samsung is popular among the people of Gangtok.
When was the last time you heard of something new and exciting from Nokia. In last 6 months only talk worthy and successful mobile launched by Nokia is, Nokia N8. Nokia has been really slow in addressing market requirements and new handsets and innovation has been rare. Result: Nokia is losing its market share in each and every geography and market segment. On the other hand, Samsung has been clearly gaining market share as well as mind share in all geographies and market segments. Some of the key reasons for Samsung's success are Innovation in mobile technology, catching market trends early and serving them well.
Following is an analysis of where Nokia and Samsung stand with respect to different segments:
Top-end Phones:
Samsung has multiple options available in top-end smart phone segment with popular mobiles like Samsung Galaxy S (Android), Samsung Focus (Windows Phone 7) and Samsung Wave Series (Bada OS). Nokia just has 1 decent popular phone in this segment – Nokia N8. While Nokia N8 has got good reviews about its hardware, it has been criticized for its software / OS, as being outdated. Samsung in general has won accolades from both critics and public for its range of top end smart phones.
Winner: Samsung
Mid-range Phones
Nokia has some good midrange phones available like Nokia C6, Nokia C5, and Nokia E5 etc. These are good Symbian devices and do their job well. Samsung has also been able to create a good buzz in this segment with its mid-range galaxy series and Corby series phones. Winner: Tie. Both Samsung and Nokia have good range of phones in this segment.
Entry-Level Phones:
Nokia has some good options here. But over last few years, the Indian handset manufacturers are giving Nokia a tough fight with feature rich, value for money phones in this segment. Samsung also has many phones in this segment like Samsung Guru Series which are good value for money. Over all Samsung and Nokia are at par in this segment. Winner: Tie. Both Samsung and Nokia have good range of phones in this segment.
Dual SIM Phones
Samsung is clearly a winner here. It has many good dual sim phones across entry-level and mid range phones. Nokia just has a couple of dual sim phones. Winner: Samsung
CDMA Phones
CDMA Phones also have a good market base. Nokia has very few CDMA phones available in the market. On the other hand Samsung has many options in CDMA segment. It also has tie ups with CDMA service providers like Reliance and Tata Indicom. Winner: Samsung
Nokia appeared seemingly heading towards becoming the flagship bearer of the Windows Phone operating system, but it has stunned everyone by announcing a phone with the Android operating system. Many have criticized the company for not adopting this Google powered operating system, but they seem to have answered this calls by the launch of the Nokia X. Unlike most of the Android phones in the market, this device uses the free version of the software. One of the phones competing alongside it will be the Samsung Galaxy Core.
Philosophy:
The Android operating system found on the Nokia X is vastly different from the one found on the Galaxy Core. The latter uses the traditional Android OS along with the Touchwiz user interface to deliver a similar design to most Samsung users. Nokia, meanwhile, tries to bring the best of both worlds. It not only offers the popular Android operating system with its huge availability of apps, but it also provides the phone its own ecosystem of apps. This is largely built upon the maps, which have till date emerged as one of the greatest competitors of the Google maps.
Power:
Like the philosophies, the way the phones approach the user are also extremely different. Samsung manages to leap ahead through the use of a slightly powerful processor and significant amount of additional RAM. It comes with specifications of a dual core 1.2 GHz processor and 1 GB of RAM. This is a sharp contrast to Nokia, which offers the Nokia X with a dual core 1 GHz processor and 512 MB of RAM. The difference with regard to power end here because both phones came with the same snapdragon processor and Adreno 203 graphics processing unit. They also come with the Android 4.1 version as standard. The user interface, though, is highly differentiable between the two devices due to the usage of the touchwiz user interface of the Samsung.
Google Application:
Bringing the full version of the Android operating system in the Samsung has its own advantages since the phone includes a number of Google apps by default. Google search, YouTube, Gmail, Calendar are some of the different Google elements that come integrated with the phone. However, they can be introduced on the Nokia X as well, but most users will prefer their being inbuilt rather than having to install separately.
CHAPTER 6
Researcher has analysis the data that are provided by different customers in Gangtok. Researcher further explain the information in the format of pie chart as follows:
INTERPRETATION: It is clear that 50% users use Samsung, 34% use Nokia and rest 16% use other phone.
INTERPRETATION: we overall can see that 20% of Nokia users are satisfied with the product and 23% of users are not satisfied. Along with this 27% of Samsung users are satisfied with the product they use and 23% are not satisfied.
INTERPRETATION: As we clearly see that most of the mobile phone users are ready to purchase cell phone just because of its brand name and rest 33% are denying with the brand name purchasation.
INTERPRETATION: It is clear from the above pie chart that most of the Nokia users says that Nokia gives the good battery back up as compare to Samsung mobile phones. And it is being positive vive within the Nokia users about their preferences.
INTERPRETATION: It is noticed that 53% of Samsung users agreed that Samsung mobiles are very good in business point of view because Samsung provide different apps to carry such business work. And 40% Nokia users believe in Nokia for business work.
INTERPRETATION: It is clear from the above chart that 67% Samsung users believe that Samsung mobiles provides better camera clearity as compare to Nokia phones. And 33% Nokia users believe that Nokia provides better camera clearity.
INTERPRETATION: The above pie chart shows that only 33% of Nokia users believe that Nokia mobiles provide better sound quality. And rest 67% of Samsung users believe that Samsung mobiles provide good sound quality.
INTERPRETATION: It is true answer given by Samsung users that Samsung phones provide better dual sim phones as compared with Nokia mobiles phones. Samsung provide dual sim facility right from mid-range phone to top-end phones.
INTERPRETATION: It is a tie result from the above pie chart that both the Nokia and Samsung mobile users believe that both the company provides more cell memory storage right from internal storage to external storage.
INTERPRETATION: From the above pie chart it is being clear that 67% of Samsung users believe that Samsung mobile has better screen resolution and 27% of Nokia users believe that Nokia mobiles has better screen resolution.
CHAPTER 7
SUGGESTION:
After completion of field work on questionnaire, objective and based on the data collected, researcher has analyse and made some suggestion according to it. They are as follows:
•Researcher have seen that 50% users use Samsung mobile phones as compare to Nokia. So, Nokia should focus on the user accessibility and promote their products for the users.
•Researcher has found that users are very much satisfied with the Samsung handsets. So, the Nokia should provides customer satisfaction either through their apps or various facilities within the handsets.
•As the brand name provides trust within the customer and are ready to purchase just because of brand name. So, both the company should try to upgrade their handsets widely according to the users.
•It has found that most of the users are satisfied with the Nokia battery back-up as compare to Samsung. So, in this regard Samsung should improves their battery back-up and retain their market.
•It has been seen that camera clearity provided by Samsung is most trustable as compare to Nokia as 67% users believe in Samsung's camera clearity. So, Nokia should focus in their camera so that it does not loss their interest from the users.
•It has been seen that Samsung has multiple options available in top-end smartphone segment whereas Nokia just has 1 decent popular phone in this segment i.e., Nokia N8. So, Nokia should try to launch new and more top-end segment phones to compete with Samsung.
•In dual sim phones Samsung is clearly a winner. Nokia just has a couple of dual sim phones. So, to beat Samsung, Nokia should improve their dual sim phones right from entry level phones to top-end phones.
CONCLUSION:
Over the last two decades the mobile phone market has gone through tremendous changes, with unbelievable products and rapid growth in the market. The growth of the market is still continued. Nokia is using its creative marketing strategies to hold its market through strong positioning and competitive strategy in order to beat the competition. Whereas Samsung establish many stores to increase the visibility of the brand promotion. Samsung adopt various marketing strategies like celebrity endorsement, corporate advertisement for promotional of their product and capture the market as well. As the popularity of Nokia mobile phones is quite scarce within the Gangtok area as compare to the Samsung mobiles phones, which is highly popular within the teenagers and old age persons of Gangtok. Lastly, if the company continue to tailor its strategies according to the needs and wants of the target market, it chances for success in the market will increase even more.
Websites:
•www.studymode.com/essays/Samsung-Mobile-Phone-39587872.html •www.studymode.com/essays/Samsung-Mobile-1211966.html
•www.studymode.com/essays/Research-Report-On-Comparative-Study-On-1496464.html •www.arjunsingh84.hubpages.com/hub/Nokia-Vs-Samsung-Features •www.ordoh.com/2014/05/nokia-samsung-galaxy-core-specifications-pricing-comparison/ •www.ukessays.com/essays/marketing/marketing-strategies-used-by-nokia-marketing-essay.php
Magazine:
MY MOBILE (For a connected Lifestyle)
Nokia Asha 230 Dual SIM
•Nokia Asha OS v1.1.1
•1.3 MP, 1280 x 1024 Pix..
•Price Rs.3,197/-
Nokia XL
•Nokia X OS v1.0
•Ext:5.0MP, 2592×1944 Pix…
•Price Rs.9,195/-
Nokia X Plus
•Nokia X OS v1.0
•3.0 MP, 2048 x 1536 Pix…
•Price Rs.11,000/-
Nokia X
•Nokia X OS v1.0
•3.0 MP, 2048 x 1536 Pix…
•Price Rs.6,849/-
Nokia Asha 230
•Nokia Asha OS v1.1.1
•1.3 MP, 1280 x 1024 Pix…
•Price Rs.3,210/-
Nokia Lumia 630
•Microsoft Windows Phone …
•5.0 MP, 2592 x 1944 Pix…
•Price Rs.10,500/-
Nokia Asha 503 Dual SIM
•Nokia Asha OS v1.2
•5.0 MP, 2592 x 1944 Pix…
•Price Rs.6,167/-
Nokia Lumia 1320
•Microsoft Windows Phone 8
•Ext:5.0MP, 2592×1944 Pix…
•Price Rs.17,900/-
Nokia Lumia 525
•Microsoft Windows Phone 8
•5.0 MP, 2592 x 1944 Pix…
•Price Rs.8,909/-
Nokia 515 Dual SIM
•Nokia Series 40
•5.0 MP, 2592 x 1944 Pix..
•.Price Rs.8,999/-
Samsung Galaxy S3 Neo
•Android OS, v4.2 (Jelly …
•Ext:8.0MP, 3264×2448 Pix…
•Price Rs.22,981/-
Samsung Galaxy S3 Mini VE I8200
•Android OS, v4.2.2 (Jell…
•Ext:5.0MP, 2592×1944 Pix…
•Price Rs.15,960/-
Samsung Galaxy S3 Neo Plus I9300I
•Android OS, v4.3 (Jelly …
•Ext:8.0MP, 3264×2448 Pix…
•Price Rs.25,345/-
Samsung Galaxy Note 3 Neo
•Android OS, v4.3 (Jelly …
•Ext:8.0MP, 3264×2448 Pix…
•Price Rs.30,353/-
Samsung Galaxy Grand Neo
•Android OS, v4.3 (Jelly …
•Ext:5.0MP, 2592×1944 Pix…
•Price Rs.15,000/-
Samsung Galaxy S Duos 2 S7582
•Android OS, v4.2 (Jelly …
•Ext:5.0MP, 2592×1944 Pix…
•Price Rs.8,309/-
Samsung Galaxy Core Plus G3500
•Android OS, v4.2 (Jelly …
•Ext:5.0MP, 2592×1944 Pix…
•Price Rs.13,251/-
Samsung Galaxy Star Pro S7260
•Android OS, v4.1.2 (Jell…
•2.0 MP, 1600 x 1200 Pixe…
•Price Rs.5,328/-
Samsung Galaxy Star Pro S7262
•Android OS, v4.1 (Jelly …
•2.0 MP, 1600 x 1200 Pixe…
•Price Rs.5,391/-
Samsung Galaxy Trend S7392
•Android OS, v4.0 (Ice Cr…
•3.0 MP, 2048 x 1536 Pixe…
•Price Rs.6,715/-
Samsung Galaxy S4 Mini Duos I9192
•Android OS, v4.2.2 (Jell…
•Ext:8.0MP, 3264×2448 Pix…
•Price Rs.16,999/-
Samsung Galaxy Victory 4G LTE L300
•Android OS, v4.0.4 (Ice …
•Ext:5.0MP, 2592×1944 Pix…
•Price Rs.16,372/-
QUESTIONNAIRE
Name: Age: Address: Occupation:
1)Which mobile you are using? a) Nokia b) Samsung c) Other
2)Are you satisfied with product you are using i.e., Nokia/Samsung? a) NokiaYes/No b) SamsungYes/No
3)Will you be ready to buy a Nokia/Samsung handsets just because of its brand name? a) Yes b) No
4)Which provide good battery back-up? a) Nokia b) Samsung
5)Which would you prefer in business point of view? a) Nokia b) Samsung
6)Which gives better camera clearity? a) Nokia b) Samsung
7)Which cell companies have better sound quality? a) Nokia b) Samsung
8)Which company provides better dual sim phones? a) Nokia b) Samsung
9)Which company has more cell memory storage? a) Nokia b) Samsung
10)Which company do you think provides better screen resolution? a) Nokia b) Samsung