VIEWPOINT:a) Mr. Robert Cruz, newly appointed Shop Manager of ABC Steel Company. The company had placed Mr. Robert in charge of all shop operations; OR
b) Top Management
Don't waste time Get a verified expert to help you with Essay
TIME CONTEXT:At present
I.PROBLEM STATEMENT:
How can ABC Steel Company avoid delays in the production and delivery of the products to the customer?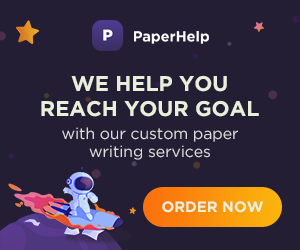 II.STATEMENT OF THE OBJECTIVE
To strictly comply with the stated delivery schedule requirement of the customer in recently placed orders and fully accomplish the backlogs within three (3) months.

III.AREAS OF CONSIDERATION
A.STRENGTH
1.ABC Company was one of the country's largest producers of fabricated steel products. The company fabricated and installed storage tanks, mine and cane car bodies, dump bodies, boats and many types of structural steel. 2. ABC has the capability to produce top quality steel products.
B.WEAKNESSES
1.ABC Company has an inaccurate labor and materials estimates;
2.The targets were unrealistic;
3.Shifts in manpower requirements were not anticipated;
4.There were no consistent "follow-up" policies;
5.Poor planning and scheduling of manpower and machineries;
6.Shortage of skilled manpower that produces top quality products;
7.View of subordinates that Mr. Rober Cruz lacked management experience;
8.Authority of leadmen and supervisors is being disregarded by their subordinates;
9.Discipline problems among workers; and
10.Lax in the implementation of company's rules and regulations.
11.Production backlog
C.OPPORTUNITIES
1.ABC's known credibility in producing high quality fabricated steel products can still be used to generate other leading consumers in the market.
D.THREATS
1.Bankruptcy in another five months;
2.Industry's awareness of ABC's situation/inefficiency;
3.Decrease in customer loyalty
4.Other companies in the same product line that target the delivery schedule of its customers
IV.ASSUMPTION/S
A.The machineries used by the company are in good condition and are sufficient enough to meet production requirements.
B.No price increase in commodities.
C.Workers will coordinate with their supervisor in terms of work attitudes
V.ALTERNATIVE COURSES OF ACTION
A.Conduct meeting with Department Heads
B.Resources and personnel maximization
C.Sub-contracting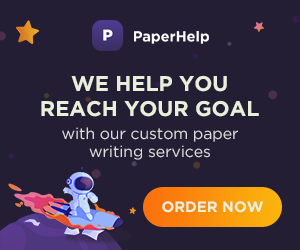 VI.ANALYSIS
ADVANTAGEDISADVANTAGE
Better understanding of company's situation
Pin-point the source of the problem thru representations of the Heads in their respective departments.
Encourage participation of concerned personnel in decision-making
Time consuming
Adjustment difficulty
Avoid idle times of machines
Avoid fraternizing during work hours
Completion of backlogs/increased in production
Higher cost for maintenance and utilities
Acquiring the services of company with expertise on the goods / services required.
Division of labor
Less profit
VII.CONCLUSION
AREA'SACA
ABC
Adaptability332
Timeliness332
Cost Effectiveness321
Manageability332
Total12117
Legend: 1 – Good, 2 – Better; and 3 – Best
VIII.RECOMMENDATION:ACA A
IX.DETAILED PLAN OF ACTION
ACTIVITIESPERSONS INVOLVEDRESOURCESTIME FRAME
1.Conduct management review meetingRudyard delos Santos and Department HeadsMeeting expenses-Weekly (until the completion of the backlogs); and -Once every months (routine schedule).
2. Strict implementation of management review meeting agreements (e.g. Status reports)Department HeadsMeeting expensesAs required. 2. Conduct Leadership trainings and seminar for Completed Staff Work Managers and
StaffAt least 2 training per semester (1 internal and 1 external trainings)
3.Creative an incentive scheme (e.g. Star Performer of the month) with incentive bonus StaffEvery month
4. Create a Performance Evaluation CommitteeManagers/SupervisorsBefore end of the year
5.Conduct of Team Building activitiesManagers, Staff, Department headsCultural expenseQuarterly – all department