INTRODUCTION
Fashion may be defined as a way of living, decorating, etc., which is popular today, but will soon lose their popularity. It is something passing and temporary, a simple craze of the moment to be looked down upon with dislike. For example, tight pants are the fashion today, but only a short while ago broad loose pants were the order of the day. If today a man appears in society wearing broad pants, he would be held up to ridicule, but only a few years ago they were the height of fashion, symbols of good taste and culture. American Eagle Outfitters (AEO) and Abercrombie & Fitch (A&F) are two companies that play a major role in the clothing industry. The following discussion with compare and contrast the competitive advantages of the supply chain of the two companies.
Don't waste time Get a verified expert to help you with Essay
COMPANY HISTORY
AEO
American Eagle Outfitters, Inc., a billion dollar corporation, is ranked as one of the largest retail chains in America. With their central corporate headquarters in Pittsburg, Pennsylvania, and two other corporate facilities located in New York City and Tokyo, Japan, American Eagle, Inc. operates numerous mainline stores, factory stores, franchised stores, and distribution centers across the country and the globe.
In 1977, brothers, Jerry and Mark Silverman, who owned and operated Silverman's Menswear, a Retail Ventures, Inc. company, founded American Eagle Outfitters. Opening their first store in Novi, Michigan at Twelve Oaks Mall, the Silverman brothers were hoping to diversify their menswear line (AEO Management Co., 2013). Several stores were opened up and a catalog was created. American Eagle Outfitters continued to grow into 1990, when Jacob Price took over which led to the introduction of casual, private-label merchandise for men and women. In 1994, American Eagle Outfitters became part of the NASDAQ stock exchange, which enabled the opening of 90 stores the following year (AEO Management Co., 2013). In 1996, new executives joined AEO and decided to modify the target demographics of the target market and reach more women, as well as focus on those who were between the ages of 18 and 32.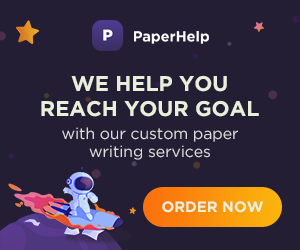 Shortly after, American Eagle expanded to e-commerce with ae.com. By 2000, American Eagle operated 500 stores and revenues for the company quintupled to $1 billion. The Canadian market was penetrated in 2001 and in 2003 American Eagle expanded to Hawaii. Aerie, a brand extension of American Eagle, focusing on intimates for women, was launched in 2006. Another line extension, 77kids, which offered clothing for babies to pre-teen girls and boys, was established online in 2008 and the first 77kids store was opened in 2010. Today, American Eagle Outfitters, Inc. operates over 1,000 stores, including 911 American Eagle Outfitters stores, 158 Aerie stores, and 21 77Kids stores, 21 of which are franchised around the globe. Additionally, ae.com, which includes links to Aerie and 77kids, reaches 77 countries.
American Eagle Outfitters offers apparel, shoes, and accessories for both men and women. Clothing merchandise is comprised of denims, sweaters, graphic T's, fleece and sweatshirts, outerwear, tops and shirts, dresses, and skirts. Shoe merchandise includes sneakers, boots, flats, sandals, slippers, clogs, heals, loafers and socks. Accessories merchandise consists of jewelry, hats, sunglasses, scarves, bags, perfume and cologne, purses, and wallets. Aerie offers merchandise for college girls that include dorm wear, such as sweats and pajamas, exercise apparel, bras, underwear, accessories, and some personal care items. 77kids offers apparel for infants, children, and preteen girls and boys (AEO Management Co., 2013).

A&F
Abercrombie & Fitch originated in 1891 as a retail sporting goods store based in New York City. It was known for its wide variety of expensive and often exotic sporting equipment and attire, ranging from tennis shoes to elephant guns. For more than half a century, the store's apparel, guns, tackle, and other merchandise were the image of wealth and prestige.
When it expanded, the firm confined its new branch stores to downtown areas of large cities and to resort areas. In the early 1970s, Abercrombie & Fitch attempted to widen its customer base by adding less-expensive items to its usual stock and by moving into the suburbs, where other stores had been building for some time. Although these steps did attract new customers, they came too late; Abercrombie & Fitch was in financial trouble and filed for bankruptcy in 1976 after 85 years in business (Encyclopedia Britannica Online, 2013). Oshman's Sporting Goods, Inc. bought the firm in1978. In 1988 Abercrombie & Fitch was bought by The Limited, Inc (Encyclopedia Britannica Online, 2013). Repositioned as the trademarked "casual luxury" brand, it became parent to the subsidiary brands Abercrombie kids, a children's line launched in 1998 and marketed as Abercrombie; Hollister Co., a line for younger teens launched in 2000; RUEHL No. 925, a line targeting post-graduates launched in 2004; and Gilly Hicks, a women's line launched in 2008. Following Abercrombie & Fitch's overhaul, the company received significant criticism for its advertising and its clothing, which were perceived by many as encouraging its target audience to adopt a sexually promiscuous lifestyle (Encyclopedia Britannica Online, 2013).
MISSION STATEMENT
AEO
American Eagle has a clearly defined set of "corporate values" which guides the actions of employees at all levels of the AE organization: PEOPLE
The vitality of our company resides in our people. We collaborate, we engage, we achieve (About.com, 2013). INTEGRITY
We hold ourselves accountable to the highest standards. In the face of difficulties and challenges, we don't compromise (About.com, 2013). PASSION
Our passion infuses our actions and purpose. It transforms stores into places of energy and customer delight (About.com, 2013). INNOVATION
We operate in a dynamic and competitive industry. We continually refine the unique processes that drive our business, and we use insightful research and analysis to balance our instinct and to guide our decisions. Our associates embody entrepreneurial spirit, develop creative solutions, and initiate change (About.com, 2013). TEAMWORK
We work together – listening to one another, reaching consensus and supporting group decisions. We celebrate achievements. Because we respect and trust one another and commit ourselves to our company goals, our teamwork succeeds (About.com, 2013).
Additionally American Eagle has a service goal that guides employees in their everyday retailing tasks: "We respond to the needs of our customer and enjoy the satisfaction of a job well done (About.com, 2013)." A&F
"Abercrombie and Fitch focuses upon high-quality merchandise that compliments the casual classic American lifestyle (About.com, 2013)."  But beyond that simple mission statement, Abercrombie & Fitch emphasizes its brand vision, brand attributes, and the value of the Abercrombie & Fitch brand, which has been of ultimate importance since CEO Mike Jeffries took on the leadership role. Abercrombie & Fitch has said this about its brand to its stakeholders:
"The A&F brand is more authentic and relevant than ever. The brand is our lifestyle, our focus—it ensures growth and promises stability. A great brand is a center of growth and revenue—it represents a relationship with customers. It's not a faddish chip to be cashed in on shortsighted gains. The value of having a great brand is far-reaching and cannot be overstated—it's a snowball effect. The A&F label gives us the ability to evolve, creating endless growth opportunities. It helps us attract the brightest, most talented young people from around the country. It attracts millions to our website. It allows for greater profit margins. It lessens the risk of moving on new business concepts. It promotes innovation. It ensures long-term profitability. It adds built-in value to everything we produce. It accelerates growth. It stabilizes. It gives focus and direction. It produces an emotional response in consumers (About.com, 2013)."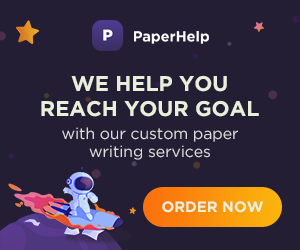 Comparing these two mission statements, it is clear that American Eagle Outfitters is focused more on just their merchandise, unlike Abercrombie & Fitch. AEO has a passion not only for their brand and employees but their consumers as well. While A&F, is only focused on their brand not on the operational execution of its employees, or the experience of its customers.
This holds true of A&F because recently their CEO, Mike Jeffries, came under fire for reportedly saying they only target to "thin and beautiful people" which is why they do not sell or make any size over 10 or large for women. Mike Jeffries has said, "That's why we hire good-looking people because good-looking people attract other good-looking people, and we want to market to cool, good-looking people. We don't market to anyone other than that (Walker, 2013)." On A&F's website, they claim to embrace diversity throughout the entire organization but what Mike Jeffries has been quoted saying, is contradictory of what the company claims they are about.
"We are committed to embracing the diversity of our associates and management throughout our organization. On the surface, our dedication to maintaining a diverse working and shopping environment can be easily seen by walking through one of our stores, domestically and internationally. More notably, Abercrombie & Fitch's commitment can be seen through our exceptional diversity programs, whether they are internal or external, and the results they yield. Diversity reflects the multidimensional insights we share collectively. Simply put, it is imperative to our growth that we staff our business with diverse talent and run our business with an inclusive mindset (Abercrombie & Fitch, 2013)."
SUPPLY CHAIN
AEO
American Eagle Outfitters strategy to improve apparel factory working conditions starts with factory inspections based on their Vendor Code of Conduct. They then focus on remediating the issues they find during those inspections, which often includes additional factory training and capacity building programs (AEO Management Co., 2013).
They partner with other brands and retailers, multi-stakeholder organizations, civil society groups, trade unions, governments, and others to better understand and address what is happening in the factories and countries where their clothes are made. By working together, they strive to collectively develop more sustainable solutions to the problems they find (AEO Management Co., 2013).
Finally, they are committed to being obvious about how they are doing. By reporting publicly on their efforts, this is one of the many ways they ensure that they remain focused on their goals, disciplined in their efforts, and accountability for their performance (AEO Management Co., 2013).
A&F
Abercrombie & Fitch has very tight control over the design and manufacturing of their clothing. To help the company keep control, have higher margins and protect the brand, they design their own ranges which are manufactured exclusively for A&F.
The head office for A&F is located in Ohio and is called "The Campus". At this location, there is a center known as the "Innovative Design Center". Here, a dedicated team uses over 100 wash, quality assurance, lab and graphic machines (Webb, 2009). They are responsible for merchandise design and development. "Design packages" were created by the company to reduce the time and cost of product development (Webb, 2009). These design packages are then given to the vendors.
By keeping strict control over design, manufacturing and product development, the company is able to protect the brand from being copied and having the image damaged. By having greater control, it allows A&F to deliver on their promise to the customer and consumer. This in turn creates a relationship based on trust and gives them a competitive advantage.
Again, with Abercrombie & Fitch, they are more focused on keeping control of their brand and image, while American Eagle Outfitters are trying to improve factory conditions for their workers. This once again proves that A&F does not care about their people.
CONCLUSION
In summary, Abercrombie & Fitch and American Eagle Outfitters play a significant role in the clothing industry. While A&F's practices are some what contradictory and outlandish, AEO remains the opposite. A&F needs to take a cue from AEO and focus more on their consumers than just their brand. There is no question why it is that AEO is ranked at 649 on the Fortune 1000 List and A&F is trailing behind them at 651 (Salesforce, 2013).
Works Cited
Abercrombie & Fitch. (2013). Diversity Commitment. Retrieved from A&F Cares: http://www.anfcares.org/diversity/commitment.jsp About.com. (2013). Abercrombie & Fitch Mission Statement. Retrieved from About.com: http://retailindustry.about.com/od/retailbestpractices/ig/Company-Mission-Statements/Abercrombie—Fitch-Mission-Statement.htm About.com. (2013). American Eagle Company Mission Statement. Retrieved from About.com: http://retailindustry.about.com/od/retailbestpractices/ig/Company-Mission-Statements/American-Eagle-Mission-Values.htm AEO Management Co. (2013). AEO History. Retrieved from American Eagle Outfitters: http://phx.corporate-ir.net/phoenix.zhtml?c=81256&p=irol-history AEO Management Co. (2013). AEO Supply Chain. Retrieved from American Eagle Outfitters: http://www.ae.com/web/corpResp/supply_chain/our_strategy.jsp Encyclopedia Britannica Online. (2013). Abercrombie & Fitch. Retrieved from Encyclopedia Britannica Online: http://www.britannica.com/EBchecked/topic/1121/Abercrombie-Fitch Salesforce. (2013). Fortune 1000 Company List. Retrieved from Data.com Connect: https://connect.data.com/directory/company/fortune/1000 Walker, T. (2013, May 08). Not available in XL. Retrieved from The Indepedent: http://www.independent.co.uk/news/uk/home-news/not-available-in-xl-abercrombie–fitch-ceo-mike-jeffries-accused-of-only-wanting-thin-and-beautiful-people-8608022.html Webb, B. (2009). Managing the Fashion Brand Case Study Assignment.