Category: Community
Description of Act: Today I went to portage Park (which is very close to my house) and I picked up garbage with my pink gloves in a trash bag around the whole Park. Reflection: Since I live close to portage Park I go there a lot and when I go there I see that there's a lot of trash around and nobody picks it up. So I decided that the nice thing that I would do would be to pick up the trash and put in a trashcan. I know I'm not helping that much because people are going to keep putting trash on the ground but at least I know that I can help a little bit. At first it was a little weird because people started wondering why I was wear pink gloves and picking up trash but then this one older woman came up to me and thanked me for picking up trash because she didn't like it when the park was dirty and after that I felt really good about what I was doing and I felt like what I was doing had purpose.
Don't waste time Get a verified expert to help you with Essay
Act of kindness #2
Category: Community
Description of Act: Me and my family decided that we should do something good for the community and we decided that we should make sandwiches for homeless people around the neighborhood and give them out to soup kitchens and other places like that. Reflection: So one day my family decided that they wanted to help the homeless people around my neighborhood since we have all this food and a roof over our house to be thankful for we should help those that were in need. When I was making the sandwiches I thought what I was doing was really positive and was a good thing but then I also thought what if they don't want to be helped or pitied what if they have too much pride? But after we went around and gave around the sandwiches to homeless people and soup kitchens and felt like it was still was kind of a rude but people need other people to help them sometimes and we were those people. The homeless people were very thankful for the sandwiches and were happy that we did what we did.
Act of kindness #3
Category: Teachers
Description of Act: After school one day I went to one of my math teacher's class and I helped them out with organizing papers, grading quizzes, and whatever else he needed. Reflection: Sometimes the only time I help teachers of the schools because of extra credit or they give me candy but this time I went because I wanted you guys out there that knew that he had a lot of work that he had to do but little time. When he saw me come into the classroom after school use a little surprised because he didn't ask for any help for extra credit but I told him that I was there because I just wanted to help and be nice. He thought that it was very thoughtful me to help him with his grading and organizing and I felt really happy afterwards because I did something good without needing to have credit extra credit be a motivation.
Act of kindness #4
Category: Teachers
Description of Act: Today I saw a teacher going up the stairs with a lot of books and I came over and helped out and grab some of the books which were very heavy and helped her put them in the classroom that they needed to be in. Reflection: Even if I wasn't doing this project which is pretty cool project if I do say so myself I would've still helped her out because of the kind of person I am and it just feels really nice when you help someone out without having them ask you. I know that if I was going to stairs with heavy books I would want someone to help me out too. When I asked if she needed help she smiled which made me smile made me feel good to help her.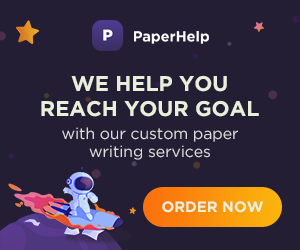 Act of kindness #5
Category: Parent/Guardians
Description of Act: Today I woke up early in the morning I went into the kitchen and started cooking some breakfast. I cooked eggs, bacon, and hash browns. I talked a lot so everybody my house could eat some and believe me they ate some. They didn't ask me to cook and they were surprised that I cooked. Reflection: My Mom and Dad when I was little always used to cook me breakfast with eggs and bacon and all that other good stuff but since they work more often didn't have the time to cook for us which was sad because I love bacon in the morning. So I decided I should make breakfast for them this one time because I'm terrible at cooking so I did and I did pretty well for my first time. They loved it and they loved that didn't have asked me they love that it was a surprise they loved that it was actually good LOL. I felt really good inside and felt really nice to see my family together eating and it made me feel like I brought the family together.
Act of kindness #6
Category: Parent/Guardians
Description of Act: Again I woke up early and decided I would do a nice thing and clean house and when I meant clean the house I mean clean the HOUSE. I went all around the house cleaned every corner in every dusty place until it was spotless or close enough to spotless. And no one asked me to do it. Reflection: My mom always bugs me about cleaning my room and yells at me when I don't so I thought to myself in the morning at 7:00 AM when everybody was sleeping why don't I just clean no one else will do it and then she would never yell at me ever again just kidding. But I know I would make her happy so that's the main reason why did it. I clean the house so good that I think I will never have to clean the house ever again. When my parents came home and saw the house I think they fainted cried almost there were happy that I did it without them having to ask. It made me happy that they were happy. But my arm still hurts though.

Act of kindness #7
Category: Classmates/Friends
Description of Act: Yesterday there was a friend at my rehearsal and she was crying and I asked her why she was crying and she responded to she felt uncomfortable and didn't want to do something. I told her that she didn't have to do anything that she didn't want to and that she can talk to me anytime if she has any problems with anything or if she just wants to talk and helped her back to rehearsal. Reflection: When I saw her crying I immediately went over and asked her what was wrong because I never like it when people are crying I like it when people are happy. I know and I was crying I would want someone to comfort me as well and that the cheapo uncomfortable with something even made it worse because no one should feel uncomfortable ever. When she was crying I felt like I just needed to help her in any way I could and so I talked to her and let her know that she can talk to me anytime because of space that I am free all the time and I just like to make people feel better. She said she was happy that she had me as a friend and it made me feel all good inside will
Act of kindness #8
Category: Classmates/Friends
Description of Act: I spent some time with my friend when they were feeling lonely and they really needed some company. So I went over to the house and we played to videogames talked about politics and the world (not really we were just worrying about the ACT). We ate some stuff and had I had a really good time. Reflection: When my friend asked me to hang out I didn't really feel like it but I didn't want her to feel all alone and stuff so I got my butt over to her house as fast as possible and I hung out with her. She was really glad that I came over and I was glad that I came over to because to bored people make for a really interesting and weird time. Again I felt like a really good for spending some time with my good friend and the really nice to make someone feel better.
Act of kindness #9
Category: Strangers/Random
Description of Act: Today I was on a bus and I have going on I saw that the person behind me was viciously looking into her purse for money and for the life of her could not find it and I saw that in my purse I had an extra card for the bus that had one more ride on it. So I decided to give it to her so she can get on the bus because she really looked like she needed to get on the bus. So I did. Reflection: I've never had that before like when I don't have any money on the bus and someone's like "Oh here I'll give you money here you go "but the bus driver usually just let me go so that's pretty nice. I felt like this one time I should at least help this lady out because this bus driver does not look like the type to give free rides and I'm pretty sure she really needs to be somewhere by the way she is tearing up that purse. When I gave her the bus card I think in her point of view there was like a gleaming light behind me and a choir singing because her eyes got huge and I think she was about to kneel before me but she said "Thank you so much". I always have extra money on me because my mom is always scared that something terrible is going to happen to me so if you ever need money look for me. I felt like a hero after I gave her the money just without the Cape.
Act of Kindness #10
Category: Strangers/Random
Description of Act: Today there was a woman who looked like she was lost so I went up to her and asked her if she was having any trouble finding something and she was trying to find Lakeview which is lucky for her because I know exactly where that is. So I gave her directions to Lakeview. Reflection: Sometimes I get lost a lot and I mean a lot and I know that I should know where everything is in Chicago because I've been here since I was born so I'm a true Chicagoan but let's face it I am not a true Chicagoan because I've never really been around Chicago a lot like my whole life. But this lady is a lucky because I know exactly where Lakeview is because I'm a student there of course not because I have my phone with me with a map in it. Preposterous! So anyways I gave her the directions and she was very thankful that I was there to save the day. I knew what I did was a really good and patted myself on the back and went on to do whatever I was doing that day which is probably nothing.