Bangladesh entered the supermarket era on August 24, 2001 with Rahim afrooz Superstores Ltd. launching Agora, a retail chain superstore in Bangladesh, introducing a new way to shop. The company has already opened four outlets Rifles Square, Gulshan Avenue, Maghbazar and Mirpur Zoo Road in Dhaka and many more are in progress in Chittagong and other cities of the country. The superstores are open from 9 am to 8 pm every day. Rush of customers is experienced in the morning and evening. Most of the employees of Agora are young and well-educated, some with Masters and MBA degrees. Agora superstores are currently focused in food retailing, ranging from a wide variety of fresh vegetable, fruits, meat and fish to grocery, bakery, dairy, personal and household products. Agora provides its customers with guaranteed quality and freshness. It carries more than 30,000 varieties of products and has plans to expand its product portfolio to carry other ranges of consumer products in the coming years.
Don't waste time Get a verified expert to help you with Essay
It aims at building a chain of more than 40 superstores by year 2010.Other supermarket brands have since emerged but Agora continues to be the leader and trendsetter. Agora has been the venue of launching of Thai products, which have by now become commonplace. Californian apples were launched here as have been Agora buys products direct from the growers, which benefits the latter as well as the customers. The products are procured under the direct supervision of its officials who maintain strict procurement and marketing standards. Products on the shelves are regularly monitored for expiry dates. Australia's red apples, and crystal products from France were unveiled here. Unilever chose to launch L'Oreal range of cosmetics at Agora superstores. The big-sized 'Boroi' so common in the market was launched here. Recently the scientist behind the cultivation of Strawberry in Bangladesh launched the delicious fruit at Agora.
Over 8 million have purchased products at Agora since the opening of Agora's fist superstore, with 2,000 customers using the Agoras every day on an average. Rifles Square and Gulshan's upper markets pull more crowd than the other two. Customers prefer using both cash and credit cards. Agora constantly launches attractive promotions like Bazimat, Value Week or Super Value Offer or Diamond Ring Offer. The promoter of the Agora project, Rahim afrooz, is one of the most respected companies in Bangladesh manufacturing and marketing stored power systems for the automotive industry. All of Rahimafrooz's activities are in the service sector, focusing on consumers, an official of Agora's operating company Rahim afrooz Superstores Ltd., said. The Agora project was a ground-breaking project that underlines the potential for harnessing the latent market in Bangladesh, said an executive of a leading corporate house adding, they have produced a service offering of international standard
Agora is the largest retail superstore in Bangladesh.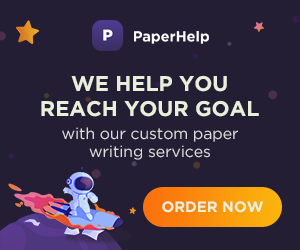 Agora's interior is similar to most supermarkets in design and layout due to trends in marketing. It produce tends to be near the entrance of the store. Various kinds of products and services are sold (at least 2500 products and services). Milk, bread, and other essential items are located in the rear and other out of the way places. This is purposely done to ensure maximum time spent in the store, strolling past other items and capitalizing on impulse buying. The front of the store or Front-End is where one might find point of sale machines or cash registers.
Agora has plans to implement self-checkout devices in their stores in an attempt to reduce labor costs as well as bringing complete customer satisfaction. Understanding the historical context from which some of today's organizational structures have developed helps to explain why some structures is the way they are but Agora using a structured which is more horizontally capitalizing on the innovativeness of their employees. Part of the reason, as this section discusses, is that organizational structure of Agora that has a certain inertia — the idea borrowedfrom physics and chemistry that something in motion tends to continue on that same path.Because of this unique management process they have become the leading superstore in theBangladesh.

The managers of Agora have to make decisions as they develop an organizational structure,although they may not be explicitly aware of these decisions. Agora is synonymous with marketat low prices and name brand quality products. The company basis of success and foundationscannot be credited to the current management. Agora formula for success simply put is theirrelationship with customers, employees, and technology that assists in forming relationships withtheir suppliers; places Agora as the top discount retailer, history-development, and Growth SamAgora to become the top discount retailer
Competitive Advantage of Agora:
Agora marks a turning point in the concept of retailing in Bangladesh. From the very beginning of its operation since 2001, the super-market chain store has put the convenience of its target consumers the middle and higher middle class, foremost in devising its marketing strategies. Agora attempts to maintain an image and atmosphere that is consistent with its pledge for quality and customer satisfaction. The stores occupy very large premises at expensive areas of the city and offer a wide assortment of food stuffs, daily house hold items and durables that would mostly appeal to its target population, Unlike, many such large stores, Agora tries to remain ahead of its competitors by sponsoring innovation of local innovations.
Agora advertises through newspapers and billboards a very selective approach as it does not target the mass but mostly those living in close proximity to the store. The logo "Agora"- in English-points to the importance of the image factor, which is important to their promotional strategy adequate car parking space for congestion free shopping Air-conditioning and child's play area and other amenities, are provided to increase the comfort of shopping. Although Agora is at a very early stage in its life, the management is at present following a very cautious marketing strategy. The overall 10% annual sales growth offer a reflection to the potential of Agora to attain its long term objectives of becoming the market leader in the retail industry. Near future sustainability of the competitive advantage:
Agora is currently charging maximum retail price that is given to it by its suppliers. The prices are congruent with that of the rest of the market. However, the management has plans to offer prices lower than the ones offered by the competitors in the market.