Introduction
Don't waste time Get a verified expert to help you with Essay
AirAsia originally was founded by government and on 2 December 2001 was bought byTonyFernandes. AirAsia was established in year 1993. AirAsia has travel around the earthandascend to become the world's best in year 2001. AirAsia continues to spread out the way for low-cost aviation through the innovation, efficient and passionate approach to businesswith a route a network that extent through over 20 countries. There are some companieswhich link withAirAsia such as AirAsia X, Thai AirAsia, Philippines' AirAsia Inc., AirAsiaJapan and Indonesia. In addition, for the vision part in AirAsia, AirAsia aims to be the largest low cost airlinein Asia and serving the 3 billion people who are currently underserved with poor connectivity and high fares. While for the mission of AirAsia, AirAsia wants to be the best airlinecompany to work whereby employees are treated as part of the big family. Besides, AirAsiatry to maintain the lowest cost hence everyone can fly with AirAsia. Highest quality product,embracing technology to lower the cost and improvement in service levels will be maintained by the AirAsia airline also. Lastly, create a globally recognized ASEAN brand will be the mission part of AirAsia In the values part, AirAsia will implement through the following key strategies which are:
Safety
Low fare, no frills
Lean distribution system
Point to point network
High aircraft utilization
Streamline operation
The loyalty programmed of AirAsia will be "BIG". BIG was known as the kind global programmed where can earn BIG Points to redeem "free airline flight". Members can enjoythe preference booking, special offers and discount as an AirAsia BIG dedication member interm and condition apply. (AirAsia, 2013).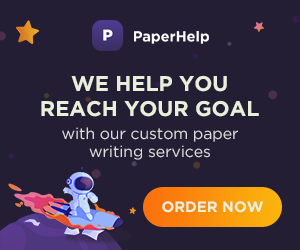 a) Name
Air Asia Malaysia
Branch
Alor Star
Lot 20, Lapangan Terbang Sultan Abdul Halim
06200 Kepala Batas, Alor Star, Kedah
Bintulu
Lot GL.14, Public Concourse, Terminal Building
Bintulu Airport 97000 Bintulu, Sarawak
Kuala Lumpur
LCC Terminal, Jalan KLIA S3, Southern Support Zone
Kuala Lumpur International Airport 64000 Sepang,
Selangor Darul Ehsan
Kota Bharu
Ground Floor, Lapangan Terbang Sultan Ismail Petra
16100 Pengkalan Chepa, Kota Bharu, Kelantan Darul Naim
Kota Kinabalu
Ground Floor, Terminal 2, Kota Kinabalu International Airport Old Airport Road, Tanjung Aru 88100 Kota Kinabalu, Sabah
Kuching
Ground Floor,
Kuching International Airport 93756 Kuching, Sarawak

Kuala Terengganu
Lot No. 15 & 17, Terminal Building , Sultan Mahmud Airport
21300 Kuala Terengganu, Terengganu
Labuan
Level 1, Labuan Airport Terminal 87008 Wilayah Persekutuan, Labuan Langkawi
Langkawi International Airport 07100 Padang Mat Sirat, Langkawi Miri
1st Floor, Miri Airport 98000 Miri, Sarawak
Penang
Lot 3, Departure Concourse, Penang International Airport
11900 Bayan Lepas, Pulau Pinang
Sandakan
Lot 1 & 2, 1st Floor, Terminal Building, Sandakan Airport
90719 Sandakan, Sabah
Sibu
1st Floor, Main Terminal Building, Sibu Airport 96000 Sibu, Sarawak Tawau
FL 4, 1st Floor, Tawau Airport Building, Jalan Apas-Balung
91100 Tawau, Sabah
Senai
GL 13 Sultan Ismail Airport 81250 Johor Bahru, Johor
Contact
+603 8775 4000
600 85 8888 (AirAsia X Premium Line)
Founder Background
TONY FERNANDES
Group Chief Executive Officer
Tan Sri Dr. Tony Fernandes has a personal credo – "Believe the unbelievable. Dream the impossible. Never take no for an answer." He studied at Epsom College, UK, and the London School of Economics and qualified as an Associate Member of the Association of Chartered Certified Accountants in 1991. He became a Fellow Member in 1996. He was admitted as a member of the Institute of Chartered Accountants in England and Wales (ICAEW) in 2008. Tony has been the Group CEO of AirAsia since December 2001. Prior to AirAsia, he was the Financial Controller of Virgin Communications London before joining Warner Music International London in 1989. He was promoted to Managing Director, Warner Music Malaysia in 1992 and to Regional Managing Director, Warner Music South East Asia in 1996. In 1999, he became the Vice President of Warner Music South East Asia. Tony's many awards include: Honor of the Commander of the Order of the British Empire, conferred by Her Majesty Queen Elizabeth II in 2011 for services to promote commercial and educational links between the UK and Malaysia. In 2010, the French government had conferred on him the award of Officer of the Legion d'Honneur, the highest award that can be conferred on a non-French national. He was named as one of the world's 100 most creative people in business for 2011 by New York-based business magazine Fast Company, and awarded the Inaugural 'Travel Business Leaders Award' winner by CNBC.
Dato' Kamarudin Meranun
Dato' Kamarudin is the co-founder of Tune Group. He is also the Deputy Group Chief Executive Director of AirAsia since December 2001. Prior to joining Tune Group and AirAsia, Dato' Kamarudin worked in Arab-Malaysian Merchant Bank from 1988 to 1993 as a Portfolio Manager, managing both institutional and high net-worth individual clients' investment funds. In 1994, he was appointed Executive Director of Innosabah Capital Management Sdn Bhd, a subsidiary of Innosabah Securities Sdn Bhd. He subsequently acquired the shares of its joint venture partner of Innosabah Capital Management Sdn Bhd, which was later renamed Intrinsic Capital Management Sdn Bhd. Dato' Kamarudin received a Diploma in Actuarial Science from University Technology MARA (UiTM) and was named the "Best Actuarial Student" by the Life Insurance Institute of Malaysia in 1983. He received a B.Sc. degree with Distinction (Magna Cum Laude) majoring in Finance in 1986, and an MBA in 1987 from Central Michigan University.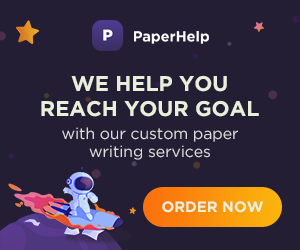 History
AirAsia was established in 1994 and began operations on 18 November 1996. It was originally founded by a government-owned conglomerate, DRB-Hicom. On 2 December 2001, the heavily-indebted airline was bought by former Time Warner executive Tony Fernandes' company Tune Air Sdn Bhd for the token sum of one ringgit (about USD 0.26 at the time) with USD 11 million (MYR 40 million) worth of debts. Fernandes turned the company around, producing a profit in 2002 and launching new routes from its hub in Kuala Lumpur, undercutting former monopoly operator Malaysia Airlines with promotional fares as low as MYR 1 (US$0.27). In 2003, AirAsia opened a second hub at Senai International Airport in Johor Bahru near Singapore and launched its first international flight to Bangkok. AirAsia has since started a Thai subsidiary, added Singapore itself to the destination list, and started flights to Indonesia. Flights to Macau began in June 2004, and flights to mainland China (Xiamen) and the Philippines (Manila) in April 2005. Flights to Vietnam and Cambodia followed later in 2005 and to Brunei and Myanmar in 2006, the latter by Thai AirAsia. In August 2006, AirAsia took over Malaysia Airlines's Rural Air Service routes in Sabah and Sarawak, operating under the FlyAsianXpress brand. The routes were subsequently returned to MASwings a year later, citing commercial reasons.
At the end of 2006, Fernandes unveiled a five-year plan to further enhance AirAsia's presence in Asia. Under the plan, AirAsia proposed strengthening and enhancing its route network by connecting all of its the existing destinations throughout the region and expanding further into Vietnam, Indonesia, Southern China (Kunming, Xiamen, Shenzhen) and India. Through its sister companies, Thai AirAsia and Indonesia AirAsia, the plan called for a focus on developing its hub in Bangkok and Jakarta. With increased frequency and the addition of new routes, AirAsia increased passenger volume to 13.9 million in its 2007 fiscal year. On 27 September 2008, the company announced 106 new routes to be added to its then-current list of 60. The number of old routes discontinued has not been publicly disclosed. In August 2011, AirAsia agreed to form an alliance with Malaysia Airlines by means of a share swap. The alliance was struck down by the Malaysian government, in effect voiding the agreement of both airlines. By early 2013, AirAsia saw a steep increase in its profitability. The year-over-year comparison had shown a 168% increase in profits versus the same period in 2012. For the quarter ending 31 December 2012, the airline's net profit stood at 350.65 million ringgit (US$114.08 million). Despite a 1% rise in the average fuel price, the airline recorded profits of 1.88 billion ringgit for its full 2012 fiscal year. In February 2013, AirAsia submitted an application to the Indian Foreign Investment Promotion Board, through its investment arm, AirAsia Investment Limited, to seek approval for commencing its operations in India. AirAsia asked to take a 49% stake in the Indian sister airline, which was the maximum allowed by the Indian government at that time. Initially, AirAsia committed to invest up to US$50 million in the new airline. Operations would begin in Chennai, expanding its network throughout South India, where AirAsia already operates flights
Growth
1946: Air Asia as an airline of cargo transportation in Mainland China for the China National Relief and Rehabilitation Administration which was commonly known as CNRRA. 1946~1954: the company was reorganized into "Civil Air Transport" and "Air Asia Company Limited which were both subsidiaries of Air America. 1955: Air Asia established in Taiwan and was the first MRO in Asia to obtain FAA License. 1987: Air Asia's shares of stock transferred by Mr. Bill Monkman, a major stockholder of Precision Air motive – a U.S. corporation specializing in various engines and components work in the aviation industry. 1994: Taiwan Aerospace Corporation (TAC) acquired Air Asia and made it a subsidiary. Air Asia has been accumulating ample maintenance experiences and achieved the great honor from many customers globally for its outstanding maintenance performance. 1996: Air Asia established the Vertical Flight Center which was the only one helicopter maintenance facility in Asia that obtained the authorization from Bell Helicopter. Air Asia also celebrated the 50th Anniversary of its founding. 1998: Air Asia went public on the IPO (initial public offering) list. 2000: Air Asia carried out various expansion plans, upgraded facilities and established additional capabilities.
Air Asia was also the first Taiwan aviation company to acquire the ISO 9001 International Quality Standard Organization Certifications.Air Asia proactively engaged in the MRO projects of Boeing B737 commercial aircraft. 2001: Air Asia constructed the New Wide Body Aircraft Maintenance Hangar. 2002: Air Asia acquired several OEM's Authorized Distributor Certifications including Boeing, Bell, Hawker Beechcraft, Rolls-Royce, MD Helicopters, Honeywell, BF Goodrich, Sikorsky, Allison and Raytheon. 2007: Air Asia obtained the repair station certification from Japan Civil Aviation Bureau (JCAB). Air Asia signed the long-term agreement with Japan Airlines to provide heavy maintenance services for MD-80 Fleet. 2009: Air Asia obtained the repair station certification from Civil Aviation Administration of China (CAAC). 2010: Air Asia signed the long-term heavy maintenance contract with Japan Transocean Air Co., Ltd. (JTA). 2012: Air Asia signed a 6-year fleet heavy maintenance contract & line operation service contract with T'way Airlines. Air Asia signed the long-term agreement with Avanti Aviation Corporation to provide maintenance services for CESSNA 208B Fleet.
b)Objective
Firstly, to provide full-fledged training and development to AirAsia pilots, aircraft engineers, cabin crew and guest services staff. Secondly, to develop the academy as aviation training ground towards fulfilling AirAsia's aspiration in becoming a regional aviation training hub. Lastly, to serves as a platform to keep AirAsia All Stars on track with the latest industry developments and to incorporate best practices into their operations.
Aim
To be the world's best low cost airline in the world on a consistent basis.
Vision
To be the largest low cost airline in Asia and serving the 3 billion people who are currently underserved with poor connectivity and high fares
Mission
To be the best company to work for whereby employees are treated as part of a big family Create a globally recognized ASEAN brand
To attain the lowest cost so that everyone can fly with AirAsia Maintain the highest quality product, embracing technology to reduce cost and enhance service levels
Values
Safety: Adopting a zero tolerance to unsafe practices and strives for zero accidents through proper training, work practices, risk management and adherence to safety regulations at all times. Valuing our People: Committing to our people's development and well-being and treating them with respect, dignity and fairness. Customer Focused: We care and treat everyone in the same manner that we want to be treated Integrity: Practicing highest standards of ethical behaviour and demonstrate honesty in all our lines of work in order to command trust and mutual respect. Excellence in Performance: Setting goals beyond the best and reinforcing high quality performance standards and achieving excellence through implementing best practices.
c) Organizational Structure
d) Past/present projects
i) Past projects that are being done by AirAsia group under AirAsiaRedTix, their entertainment based subsidiary. Most of the projects held are concerts
and festivals that focus on attracting youth, especially their staff who are known as AirAsiaAllstars. These are some of the events/projects held by AirAsia Entertainment:
Future Music Festival Asia
AirAsiaBloggers' Community Annual Party
AirAsia Annual Party
ii) The owner of AirAsia, Tony Fernandes also took part in 2 high profile projects that involved his AirAsia brand such as the F1 Lotus (now known as Caterham) team and the football team, Queens Park Rangers. AirAsia are well known as the main sponsor for each team. Tony Fernandes's aim is to reach out to different set of group other than travelling junkies and frequent fliers.
The Formula One project
Queens Park Rangers
Past awards/achievements
Year 2013
 World's Leading Low Cost Airline by World Travel Awards 2013
 World's Best Low Cost Airline
by Skytrax
Year 2012
 World's Best Low Cost Airline
by Skytrax
 2012 ATW Value Airline of the Year
Year 2011
 Best Asian Low-Cost Carrier By TTG Travel Awards 2011
 World's Best Low Cost Airline
 Best Low Cost Airline – Asia
by Skytrax
 Best Company for Investor Relations – Mid Cap
 Best Investor Relations Website – Mid Cap by Malaysian Investor Relations Association's (MIRA)
 Asia's Best Low Cost Cargo Carrier Award by Aviation Awards Asia 2011
 Fastest Growing Foreign Airline for Cargo by Guangzhou Baiyun International Airport
 2010 Asiamoney's Best Managed Company Award
Year 2010
Masterclass Global CEO of the Year awarded to YBhg. Dato' Tony Fernandes
 World's Best Low Cost Airline
by Skytrax
AirAsia voted the Air Cargo Industry Newcomer Award at the ACW World Air Cargo Awards 2010 by Air Cargo Week
Year 2009
 Airline Of The Year
by Centre for Asia Pacific Aviation (CAPA)
 Tony received the 2009 Frost & Sullivan Excellence in Leadership Award by Frost & Sullivan
 Best Asian Low-Cost Carrier
by TTG Travel Awards 2009
 World's Best Low Cost Airline
by Skytrax
Year 2008
 The Laureate Award for Best Commercial Airport Transport from Aviation Week
 Tony awarded the Malaysia Brand Icon Award from Deputy Prime Minister YAB Dato' Seri NajibTunRazak at the Global Brand Forum Malaysia
AirAsia – Malaysia's 30 Most Valuable Brands 2008 By Malaysia's Most Valuable Brands (MMVB)
 PIKOM ICT Organisation Excellence Award 2008 By Association of the computer and multimedia industry (PIKOM)
AirAsia X – Best New Airline Of The Year By Centre for Asia Pacific Aviation (CAPA)
 Best Asian Low-Cost Carrier
by TTG Travel Awards 2008
 Top CEO brand & 3rd Best Corporate Brand in Malaysia
by Pulse Group Survey
 World's Best New Airline (AirAsia X)
by Budgie World Low Cost Airline Awards 2008
 Friends Of Thailand Award 2008
by Tourism Authority of Thailand
 Asia Pacific's Top 1000 Brands 2008 Survey (AirAsia- Top 5 Airline) by Taylor Nelson Sofres
 Asia's Best Budget Airline under Best In Travel Poll 2008 by SmartTravelAsia.com
AirAsia wins Airline Strategy Award in the Finance Category by Airline Business
AirAsia recognized as one of the 50 Most Innovative Companies In The World by FastCompany.com
 Airline Market Penetration Leadership of the Year
by Frost & Sullivan
 Rising Leaders – The Next 10 Years
by Singapore Institute of International Affairs (SIIA) in collaboration with AXN Asia
 Commendations of Prestige Award for outstanding contribution in Macau by Macau Special Administrative Region
Year 2007
 Airline Of The Year 2007 by Centre for Asia Pacific Aviation (CAPA)
 Asia's Best Budget Airline under Best In Travel Poll 2007 by SmartTravelAsia.com
 Airline Human Capital Development Strategy Award by Frost & Sullivan
 Asia's Best Emerging Companies with regards to Corporate Governance by The Asset
 Best Low Cost Airline in Asia by Skytrax
 The Brand Laureate 2006-07 for brand excellence in the Airlines-Low Cost Carrier Category
Year 2006
 Malaysia's Ernst & Young Entrepreneur of the Year 2006 awarded to YBhg. Dato' Tony Fernandes
 Low Cost Airline of the Year in KLIA Awards 2006 by Malaysia Airports Holdings Berhad
 Merit Award for CAPA Airline of the Year 2006 by Centre for Asia Pacific Aviation (CAPA)
 Asia's Best Budget Airline under Best In Travel 2006 by SmartTravelAsia.com
 Best Managed Company, Best Corporate Governance, Best Investor Relations, and Most Committed to Strong Dividend Policy under The Annual Investor Poll by FinanceAsia.com
Year 2005
 The CAPA Aviation Executive of the Year 2005 awarded to YBhg. Dato' Tony Fernandes
 Regional/ Low Cost Leadership Award in Airline Business Startegy Awards 2005 by Airline Business – awarded to YBhg. Dato' Tony Fernandes
 Airline Market Leadership Award by Air Transport World (ATW)
 Transport Company of Excellence Award by Ports World Sdn. Bhd
 Asia's Top 200 "Best Under A Billion" Companies by Forbes Asia
 RHB AirAsia Credit Card by Superbrands
 Best Chip Program for MasterCard Marketing Leadership Award 2005 by MasterCard
Year 2004
 Asia Pacific Low Cost Airline of the Year 2004 by Centre for Asia Pacific Aviation (CAPA)  Asia Pacific Aviation Executive of the Year 2004 awarded to Tony Fernandes, Group CEO by Centre for Asia Pacific Aviation (CAPA)  Asia Pacific Low Cost Advertising Award for Best Asia Pacific / Middle East Low Cost Airline Print Advertisement 2004 by Centre for Asia Pacific Aviation (CAPA)
 Asia's Best Managed Company in the Airlines and Aviation Sector by Euromoney  Best Newly Listed Company (3rd place) by Euromoney
 Triple A Regional Award for Best Airline IPO for 2004 by The Asset Magazine
 Best IPO of the Year by The Edge Singapore
 25 Stars of Asia honoree listing (Tony Fernandes) by Business Week
 Best Uniform' for Miss Airlines International Contest 2004 5th China Air Show, Zhuhai
 Market Leadership Award, 2005 Airline Achievement Awards by Air Transport World Magazine
Year 2003
 Developing Airline of the Year 2003 by Airfinance Journal
 CEO of the Year (Tony Fernandes) by Business Times and American Express
 CIO Top 100 Honoree for excellence in strategic IT deployment
 Obtained Malaysian Superbrands status by Superbrands International
e) SWOT Analysis for AirAsia
Strengths, Weaknesses, Opportunities and Threats Analysis for AirAsia Strengths
Air Asia has a very strong management team with strong links with governments and airline industry leaders. This is partly contributed by the diverse background of the executive management teams which consists of industry experts and ex-top government officials. For example, Shin Corp (formerly owned by the family of former Thai Prime Minister – Thaksin Shinawatra) holds a 50% stake in Thai AirAsia. This has helped AirAsia to open up and capture a sizeable market in Thailand. With their strong working relationship with Airbus, they managed to get big discount for aircraft purchase which is also more fuel efficient compared to Boeing 737 planes which is being used by many other airlines The management team is also very good in strategy formulation and execution. The strategy that they have formulated at the beginnings was a clever blend of proven strategies by other low cost airlines is US and Europe. They are Ryanair's operational strategy (no frills, landing in secondary airport), Southwest's people strategy (employee comes first) and Easyjet's branding strategy (linking with other service providers like hotels, car rental). AirAsia's brand name is well established in Asia Pacific.
Besides the normal print media advertising & promotions, AirAsia's top management also capitalized on promotions through news by being very "media friendly" and freely sharing the latest information on Air Asia as well as the airline industry. Their partnership with other service providers such as hotels and hostels, car rental firms, hospitals (medical tourism), Citibank (AirAsia Citibank card) has created a very unique image among travelers. Alliance with Galileo GDS (Global Distribution System) that enables travel agents from around the world to check flight details and make bookings have also contributed to their string brand name. Air Asia's local presence in few countries such as Indonesia (Indonesia AirAsia) and Thailand (Thai AirAsia) have successfully "elevated" the brand to become a regional brand beyond just Malaysia. The links with Manchester United (one of the world's most famous football teams) and AT&T Williams Formula One team have further boosted their image to a greater extend beyond just the this region
AirAsia is the low cost leader in Asia. With the help of AirAsia Academy, AirAsia has successfully created a "low-cost airline mentality" among their workforce. The workforce is very flexible and high committed and very critical in making AirAsia the lowest cost airline in Asia. The excellent utilization of IT have directly contributed to their promotional activities (email alerts and desktop widget which was jointly developed with Microsoft for new promotions), brand building exercise (with over 3 million hits per month and on the most widely surfed booking engines in the world) as well keep the cost low by enabling direct purchase of tickets by consumer thus saving on airline agent fees Weaknesses
Air Asia does not have its own maintenance, repair and overhaul (MRO) facility. It may be a good strategy when they first started with only Malaysia as the hub and few planes to maintain. But now, with few hubs (Malaysia, Thailand and Indonesia) and over 100 planes currently owned and about another 100 planes to be received in the next few years, AirAsia have to ensure proper and continuous maintenance of the planes which will also help to keep the overall costs low. It is a competitive disadvantage not to have its own MRO facility AirAsia receives a lot complaints from customers on their service. Examples of complaints are around flight delays, being charged for a lot of things and not able to change flight or get a refund if customers could not make it. Good customer service and management is critical especially when competition is getting intense.
Opportunities
There are 2 major events that are taking place now or going to take place in less than 6 months from now. First, is the ever increasing oil price. Second, is the "ASEAN Open Skies" agreement that has been reached. The increasing oil price at the first glance may appear like a threat for AirAsia. But being a low cost leader, AirAsia an upper hand because its cost will be still the lowest among all the regional airlines. Thus, AirAsia has a great opportunity to capture some of the existing customers of full service and other low cost airline's customers. However, there will be also some reduction in overall travel especially by casual or budget travellers.
The "ASEAN Open Skies" allows unlimited flights among ASEAN's regional air carriers beginning December 2008. This will definitely increase the competition among the regional airlines. However, with the "first mover" advantage as well as its strengths in management, strategy formulation, strategy execution, strong brand and "low-cost" culture among its workforce, this agreement can be seen as more of an opportunity. There is also some opportunity to partner with other low cost airlines as Virgin to tap into their existing strengths or competitive advantages such as brand name, landing rights and landing slots (time to land). The population of Asian middle class will be reaching almost 700 million by 2010. This creates a larger market and a huge opportunity for all low cost airlines in this region including AirAsia.
Threats
Certain rates like airport departure, security charges and landing charges are beyond the control of airline operators and this is a threat to all airlines especially low cost airlines which tries to keep their cost as low as possible. For example, Changi airport in Singapore charges SGD21 for every person who departs from Singapore. AirAsia's profit margin is about 30% and this has already attracted many competitors. Most of the full service airlines have or planning to create a low cost subsidiary to compete directly with AirAsia. For example, Singapore Airlines has created a low cost carrier Tiger Airways.
f) Conclusion
AirAsia will be the best airline company as they provide the cheapest price for tickets and granting everyone the affordability to fly around the world. As travelling via aircraft are becoming the norm these days, especially during vacation time, the low cost airline are always the target for travellers and thus, aiming to be the best among the rest will prove profitable in the future. To make the company better, AirAsiawas recommended via surveys to provide more choices of foods and drinks in order to reach thesatisfaction of passengers. In addition, AirAsia can certainly benefit fromthe increment of luggage allowance to 20 Kg to the passengers, if the upgrade do took place.Furthermore, a good leadership style can affect the entire company in a good way andmotivate employees to be more creative and innovate. With the motivation and innovation, consumers believe that AirAsia can be untouchable in the low cost airline scene and strive towards becoming the world best airline company. Tony Fernandes innovative and out of the box thinking led him into creating the current best low cost airline in the world. This shows the quality he possesses and the vision he owned. Dethroning AirAsia as the world's best low cost carrier would be a monumental task for others because of its credibility alone. I hope AirAsia will remain the best in the future and will not be too complacent with their feat. As a last note, hopefully incidents such as the recent MH370 that occurred to MAS can be avoided, especially to a Malaysia-owned airline.
Reference
Website
1) http://www.slideshare.net/SM3027/air-asia-presentation
2) http://airlines-malaysia.com/tag/history-of-airasia/
3) https://www.airasiamegastore.com/smart-travel-tips/the-story-of-airasia-aircrafts 4) https://www.inkling.com/read/contemporary-strategy-analysis-grant-7th/case-9/the-history-of-airasia