Management
Don't waste time Get a verified expert to help you with Essay
Introduction
        Airline strategic management involves the formulation and implementation of the major goals and initiatives taken by the airlines' top management on behalf of owners based on consideration of resources. Airline always focuses on their customers in terms of pricing, food, more user friendly website and cooperation with travel agents. Developing a customer focused strategy is one of the key roles of customer leaders. There are various ways in which an airline can implement customer focused strategy; evaluate the services they provide to customer base, use customer feedback tools to get information about their customers, train their employees to offer customer focus, consider providing customer incentives and work their business copy, create the service vision, develop a customer service strategy, build an appropriate customer service framework, deploy leaders and managers who will become organization's service, design and implement customer-centric processes that make purchasing easy for customers.
Evaluate services they provide to customer base. Their customer focus ideas are going to be the bridge or the answers on the key services that they offer. Use of customer feedback tools to get information about your customers is one essential starting points of developing a customer focus. It helps one to figure out what your customers like and what appeals them. Customer research helps airlines to develop goals and objectives like: use pre-sale and post-sale feedback. Getting information from your customers before the deal is made will help you adapt those deals and arrangements to be more attractive to the people you are trying to reach. Use surveys, questionnaires and similar customer focus tools. The airline staff need to get to know their customers and understand what they want from them. Customer service managers need to focus on all their customers consistently and there are many ways of gathering customer intelligence. Also where satisfaction surveys are concerned the customer experience depends a lot on customer expectations, for example EasyJet might score higher because we have low expectations but we might score British Airways lower because we have high expectations. Airlines need more reliable methods of evaluating the customer experience and they need people to make this happen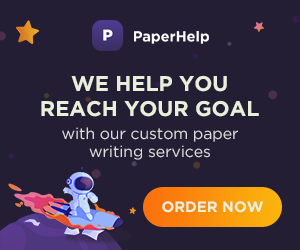 Train your employees to offer customer focus. The staff should understand their roles in approaching the airline business with a customer focus. This includes elements of customer service, customer focus is about keeping attention on the customers, anticipating their needs and valuing their input.
Consider providing customer incentives. They could be in form of temporary sale offers or targeted giveaway programs. When the airline has identified what customers like, they use these items to reach out to their base further. Work your business copy. Airline should focus on making communications and business copy adopt a customer focus tone and outlook. Customers are readers they get information about the airline through websites, printed brochures or other written materials.

Creating the service vision or service personality is an identifiable set of service characteristics that define how an organization service proposition is different from that of its competitors. Some airlines have a service promise or customer charter but whatever method one has of communicating their service standards to their customers is important to make sure those promises are achievable and shared by all teams in the organization.
Develop a customer service strategy and this determines the overall direction of the organization and in particular how the organization will go about delivering customer service excellence. This is high level plan that communicates to everyone involved within the organization how it will develop relationships with its customers in order to maximize customer satisfaction and customer loyalty and achieve business success. Used to prevent non-aligned and disjointed activities between departments and drives everyone towards the same service goals. It includes service plan to ensure the strategic objectives are met and this should be shared with employees as everyone is going on the same journey. If one does not keep people informed rumors and gossip spread faster.
Build an appropriate customer service framework. A learning and developed framework will help identify how the organization is going to go about delivering service excellence. Reward and recognition, celebrating success are key motivators for employees. Customer service performance will improve when organizations provide support through valued reward and recognition systems. This level of recognition results in higher levels of employee satisfaction which translates into better customer service for the customers.
References
Evans, N., Campbell, D., & Stonehouse, G. (2003). Strategic management for travel and tourism. Oxford: Butterworth-Heinemann.Flouris, T. G., & Oswald, S. L. (2006). Designing and executing strategy in aviation management. Aldershot, England: Ashgate.Lawton, T. C. (2007). Strategic management in aviation: critical essays. Aldershot, Hampshire, England: Ashgate.Ray, S. J. (1999). Strategic communication in crisis management lessons from the airline industry. Westport, Conn.: Quorum Books.Hill, C. W., & Jones, G. R. (2013). Strategic management: an integrated approach (10th sEd.). Mason, OH: South-Western, Cengage Learning.