The qualitative services department was hired to provide an in depth analysis of two leaders in their industry, Barnes & Noble and Amazon. The purpose of this report is to provide all the necessary data in an unbiased manner, so that the accounting partners may make their investment decision knowing all the facts and figures about both companies.
Don't waste time Get a verified expert to help you with Essay
Our report was developed as a result of conducting independent and group research about each company's background, competitors, philosophical differences in management, success stories, challenges (past and future), strategic moves, as well as key comparative statistics. Our research was compiled using a variety of online sources. The analysis of these key areas will provide greater understanding as to which company to invest in, Barnes & Noble or Amazon.com.
Background
Barnes & Noble was founded in 1893 in Wheaton, IL as a printing business but has developed into the largest book retailer in the United States today. Headquartered in New York, Barnes & Noble has 675 stores worldwide and partners with 686 collegiate bookstores. It is traded on the New York Stock Exchange and employs more than 30,000 employees. Barnes & Noble has a significant presence in the United States as a physical retailer of books and magazines.
Amazon was founded in 1994 and is headquartered in Seattle, Washington. It is traded on the NASDAQ, and as a strong historical performer, is a component of the NASDAW 100 and the S&P 500. Amazon was founded initially as an online bookstore but soon into seemingly every segment of consumer goods. Amazon is heavily involved in the Internet as an online retailer and producer of various applications linked to its tablet products. Amazon does a significant amount of business in books, both online and print, but differs from other book retailers in that it is a selling platform for seemingly anything you could think to purchase on the Internet.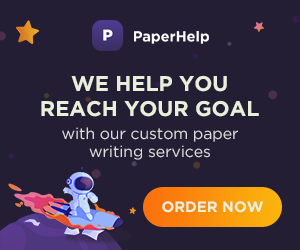 Competitive Strategy
Barnes & Noble has a significant competitive advantage over Amazon and a number of other book retailers in that they have a physical location. While online shopping is a significant competitive force, it is very difficult to beat a physical store. Barnes & Noble goes to great lengths to ensure that their customers are comfortable in their stores, outfitting them with plush couches and chairs. In addition, Barnes & Noble often has cafes in their store locations. The goal is to keep customers in store as long as possible, even if they spend most of the day reading a magazine or a book, to ensure that they are making some kind of purchase. The store locations serve a two-fold purpose; they act as a physical showcase for books that can be purchased online and have environment that fosters community.
The college textbook business is a very profitable segment of Barnes & Noble's business. There is a great degree of markup on college textbooks that is deflected to students, and when students sell books back to colleges, it is at a greatly reduced price. Books repurchased by Barnes & Noble are repackaged and resold for a price greater than cost. Barnes & Noble is set apart from competition in this regard because no other retailer has a similarly structure partnership.

The simple model that Amazon operates under is its key to success. Amazon uses little more than a bare bones online platform to sell its products meaning a minimal cost structure. At the same time, this business model requires no asset investment in physical store locations. Through an online platform, Amazon can offer products from a variety of sellers on a global scale, allowing them to mitigate expensive shipping costs. This online platform also means increased transferability to mobile devices, meaning they can offer the same services through application stores and exchanges.
Amazon's Kindle product line is a competitive advantage because it was first to market for handheld book readers. Since releasing the first Kindle, Amazon has only increased the Kindle's capabilities to match that of the iPad, Nook, and Galaxy tablets.
Amazon's distribution process is a work of art. Amazon has been working very hard to revolutionize the distribution process, from creating futuristic technology to developing basic processes that would increase efficiency of distribution channels. Currently, Amazon's distribution channels are almost entirely automated. When a product is ordered, a "robot" processes the order and searches out the product on the warehouse shelves. The robot packages the product and returns it to the front of the warehouse, while dozens of other machines are operating simultaneously. Amazon's extensive distribution network is far superior to any other competitors.
Vision for the Future
It's clear that both companies understand the importance of e-commerce and accessibility to consumer goods on the online realm. Amazons' chief business model is Internet commerce, but Barnes & Noble is moving towards this realm of commerce with the creation of the Nook. Both companies see business via handheld tablets becoming more prevalent, evident in the ever-increasing capabilities of the Nook (B&N) and Kindle Fire (Amazon). Barnes & Noble has beefed up their online presence while reducing their number of stores as well. Amazon's vision of the future has more to do with distribution than anything else. Amazon is doing everything in their power to create a shopping experience similar to going to an actual store; including the instant gratification of receiving your purchased goods right as your purchase them. Amazon is moving towards an incredibly automated distribution channel that will reduce time to consumer through revolutionary technology. One of these technologies is drones that will fly purchased goods to a consumer's home and drops them on the front step. Both companies understand the profit potential of the industry and are taking steps to capitalize on profit opportunities.
Company Success Stories
Both Barnes & Noble and Amazon.com have experienced great success in their years in business. Barnes & Noble originated in 1873 and opened its first bookstore in New York City in 1917. In the 1970's they became the first bookstore to advertise on television, as well as the first bookstore to discount New York Times bestsellers at 40% off. From 1992 through 2003, Barnes & Noble released a series of classics for adults and children under
the imprint Barnes & Noble Classics Collection. Barnes & Noble stores are also known for their Starbucks cafes, where people often sit and relax with a cup of coffee or a snack. Undoubtedly, Barnes & Noble's greatest success comes from the NOOK, their electronic book reader, introduced in November 2009. The NOOK's biggest competition for the tablet market comes from the Amazon Kindle Fire, and Apple's iBooks for iPhone, iPad and iTouch.
Although only in business 17 years, Amazon.com has experienced great success and is now the world's largest retailer. Amazon has separate retail websites for the following countries: United States, Canada, United Kingdom, France, Germany, Italy, Spain, Japan, and China, with international shipping to certain other countries for some of its products. Amazon.com sells a variety of retail goods online including books, jewelry, baby items, tools, software, toys, and is a huge third party reseller. Amazon Prime membership is very popular and for an annual fee, a user can join, which entitles them to free two-day shipping on eligible purchases. Amazon Prime also provides Amazon Instant Video and access to the Kindle Owner's Lending Library. Amazon's greatest success to date is the introduction of its e-reader, Kindle, in November 2007 and the Kindle Fire in September 2011. Since 2007, Amazon has released multiple versions of the Kindle e-reader and two versions of the Kindle Fire. Its biggest competitors in the tablet market are the Barnes & Noble NOOK and the Apple iPad being used in conjunction with the Kindle app.
Past Challenges
The challenges that these two companies have faced, and continue to face, are the digital landscape and competition. Barnes & Noble became the last hope for bookstores after the collapse of Borders. Barnes & Noble is now the last major bookstore chain standing. The company is in constant competition with e-commerce sites, e-readers and tablets. It is safe to say that Barnes & Noble's primary competitor is Amazon. Barnes & Noble began to utilize their website, offering more titles and including free shipping for members. After Amazon launched its tablet, the Kindle, Barnes & Noble was forced to step up in the digital landscape. It created the NOOK and the NOOK Bookstore. Several generations later, the NOOK has come a long way in its evolution. Now it has become a tablet with color, a built in light, Internet searching and application capabilities. Its newest tablet comes in high definition. While the NOOK looks more appealing than it did in previous years, one thing stands in its way of success, which is price. Amazon's Kindle, is priced anywhere from $69-$100 cheaper than the NOOK.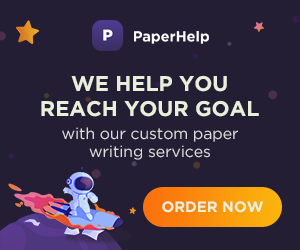 This is not to say Amazon doesn't have its challenges either. Amazon has made a name for itself globally, however it still has competition with other e-commerce sites like e-Bay. EBay allows individual sellers to auction essentially anything they want for a fee. Amazon has limitations on what individual sellers can sell due to competition with other retailer partnerships with Amazon. However, according to a recent Forrester report, 30 percent of all online shoppers start at Amazon to research products as opposed to Google or eBay (Savitz, 2012). Another competitor Amazon faces is Apple. The highly coveted Apple iPad is in fierce competition with Amazon's Kindle. While the iPad is more expensive than the Kindle, Apple fans might point out that the iPad has far more tablet-optimized apps, options for 4GLTE connectivity, and is the thinner and lighter device of the two. However, Amazon's Kindle is a cheaper alternative for those who cannot afford an iPad or even the NOOK.
Future challenges
Any company trying to survive in today's economy will undoubtedly face challenges. The key to success lays in predicting these challenges and implementing strategies to overcome them. The places where Amazon finds opportunity seem to be the same places where Barnes & Noble faces challenges.
Firstly, Amazon continues to make it very attractive for authors to self-publish their titles with their publishing services including, the Kindle Direct Publishing option for online books, and the CreateSpace option for print books. Barnes & Noble does offer its own self-publishing service, PubIt, but its services are only offered for e-books, not print. In fact, 28% of the top-selling titles on Kindle are not even available on the NOOK (McIlroy, 2012). If Barnes & Noble wants to compete it will have to expand its self-publishing services and offer better incentives to authors. Another challenge that Barnes & Noble faces is its lack of an international presence. The fact that Amazon operates in so many countries worldwide is a serious challenge for Barnes & Noble.
The Kindle is available internationally, but the NOOK is not. The NOOK is one of Barnes & Noble's most successful products. Therefore, it would seem logical to expand the number of locations where this product can be purchased. However, it still remains unclear as to when and if Barnes & Noble plans to expand to international markets.
One challenge that Amazon could face may be the law. Since it allows an unlimited number of people to sell on the site, from all over the world, it is difficult to monitor every single product that is sold under the Amazon.com brand. In order to prevent future lawsuits it is crucial that Amazon.com employs a highly skilled legal team, and closely monitors its sellers and their products.
Recommendation
We have found that Barnes & Noble and Amazon may appear to rivals but this appearance is only visible on the surface. With further examination of the facts, it is evident that one company is far more successful than the other. We have concluded that Amazon.com is that company. These are the main factors that have contributed to our conclusions: •Amazon has more appealing future growth with the implementation of drone shipping. •Amazon's success of the Kindle compared to Barnes & Noble's NOOK. •Amazon sells internationally. Barnes & Noble only operates in the US. •Amazon allows an unlimited number of sellers to do business on its site. Barnes & Noble restricts its number of sellers to 200. •Amazon.com is more attractive and rewarding for self-publishing which is set to play a leading role in the future of industry. •Amazon has the capital to sell its products cheaper than Barnes & Noble. Therefore, with the evidence provided in this report, we have determined that the most secure investment opportunity of these two companies is Amazon.com. Based on current performance, and the opportunities for future success that were outlined in this report, it is now clear that Barnes & Noble simply cannot compete with
Amazon.com's current success and future potential.
Works Cited
Amazon.com. (2011, October). Retrieved from
http://phx.corporate-ir.net/phoenix.zhtml?c=176060&p=irol-mediaKit
Barnes and noble booksellers. (2011). Retrieved from http://www.barnesandnobleinc.com/for_investors/for_investors.html
barnesandnobleinc.com . (2012). Retrieved from http://www.barnesandnobleinc.com/our_company/our_company.html
McIlroy, Thad, (2012), Four Disadvantages for Barnes & Noble in the Bookseller Wars Retrieved from http://www.digitalbookworld.com/2012/four-disadvantages-for-barnes-noble-in-the-bookseller-wars/
Savitz, Eric. (2012, October 29). Amazon's Hidden Weak Spot: Lack Of Local Leverage. Retrieved from http://www.forbes.com/sites/ciocentral/2012/10/29/amazons-hidden-weak-spot-lack-of-local-leverage