It was December 2001."The most fantastic time of the year". A special vacation season for my family as a outcome of our grandparents have been coming to visit us from Argentina after two years of our departure. When my dad and mom decided to depart our country in search for "better opportunities", I was three and my brother was six. Between suitcases and planes we were excited concerning the coming adventure. We did not know at the moment, about distances or leaving family behind. Then I realized that I missed my grandpa so much, calling him every week was not sufficient.
Don't waste time Get a verified expert to help you with Essay
It was going to be a very special vacation for me. My dearest grandpa was coming. He taught me to journey somewhat purple bike before I was three. He would run subsequent to me up and down the block, making sure I was not going to fall from it. He would go to daily after work and convey me and my brother somewhat something, could additionally be a sweet or a small chocolate and one yellow flower for my mom, which he would take from some garden on his way to our house.
I would take lengthy naps with him on our Sunday visit to his house and then he would drive us religiously to the park and play soccer before dropping us at house. This was going to be an unforgettable holiday, and I did not know at that time, it was going to be the final time I would spend with him. And the time came for us to be together once more.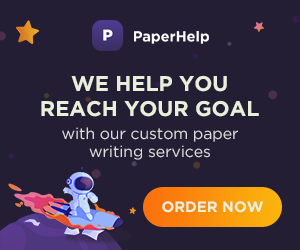 The instant I noticed him, I hold to his neck and didn't stop speaking. He looked older and thinner than what I keep in mind but I was so delighted to be in his arms again. My phrases were coming out like a waterfall. Mixing English and Spanish I informed him about college, my pals, and afternoons at the pool and all my new toys. He was not speaking lots or was I speaking too much? Beyond happiness, I was only a baby. I barely realized how much he had changed. How sick he already was. What could be merrier than Christmas with my grandpa! And underneath the tree on that Christmas Day, my brother and I discovered two lovely bicycles. Mine was pink.
And of course, Grandpa helped me in my first laps. But this time he couldn't run, although it was comfortable with me, I was quickly pedaling all by myself. Grandpa still needed his nap, not me anymore. So I would wait for him very quietly, until he would get up to take me for one more journey around the block. This time, we took him to the park to kick some balls, however he would complain Miami was way too hot, he wanted to take a seat down and watch us play. There is a saying that says: "all good issues come to an end". My grandparents went back to Argentina and I by no means noticed him again. After a quantity of months, he passed away. I still have probably the most terrific recollections about my grandpa. I nonetheless have the now, "little pink bike". It is in a corner of the backyard, holding some pots with fairly yellow flowers. We all take special care of it, in reminiscence of my Grandpa and that final unforgettable holiday.