OBJECTIVE:
Don't waste time Get a verified expert to help you with Essay
Objective of our analysis is that we are a bank and we will provide loan to Gul Ahmed because Gul Ahmed has applied for a loan, so we are going to check the credit worthiness of Gul Ahmed by analyzing their financial statements in detail to see whether providing loan to Gul Ahmed will be appropriate or not.
COMPANY PROFILE:
Gul Ahmed is one of the largest home textile manufacturing companies in Pakistan. Since its inception in 1953, the company has been a trend-setter in the Pakistani textile industry and has serviced a diverse range of customers across the globe.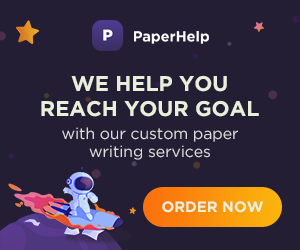 Gul-Ahmed is a completely vertical textile mill comprising of state-of-the-art spinning, weaving, yarn-dyeing, piece-dyeing, printing (pigment and reactive on rotary as well as flat bed), stitching, embroidery and quilting facilities. The vertical structure gives Gul Ahmed much better control over the quality of its products as compared to other mills.
Apart from the state of the art production facilities, Gul Ahmed is also equipped with the latest effluent treatment plant, caustic recovery, steam recovery and waste heat recovery plants. This makes Gul Ahmed one of the greenest and most socially responsible textile mills in the region.

Gul-Ahmed's product range is quite diverse, and includes sheets, comforters, multi needle quilts/duvets, decorative pillows, window hangings, table & Kitchen Linen etc. Gul Ahmed also has the capability to do foam-back/black-out curtains and lining, as well as acrylic coating and flocking.
TEXTILE INDUSTRIES OF PAKISTAN:
The Pakistan textile industry total export is around 9.6 billion US dollars. The textile industry contributes approximately 46 percent to the total output or 8.5 percent of the country GDP. In Asia, Pakistan is the 8th largest exporter of textile products providing employment to 38 percent of the work force in the country. However, the textile industry currently faces massive challenges. The textile sector enjoys a pivotal position in the exports of Pakistan. In Asia, Pakistan is the 8th largest exporter of textile products. The contribution of this industry to the total GDP is 8.5%. It provides employment to about 15 million people, 30% of the country work force of about 49million. The annual volume of total world textile trade is US$18 trillion which is growing at 2.5 percent. Out of it, Pakistan's share is less than one per cent. The development of the Manufacturing Sector has been given the highest priority since Pakistan's founding with major stress on Agro-Based Industries.
For Pakistan which was one of the leading producers of cotton in the world, the development of a Textile Industry making full use of its abundant resources of cotton has been a priority area towards industrialization. At present, there are 1,221 ginning units, 442 spinning units, 124 large spinning units and 425 small units which produce textile products. Pakistan's textile sector earned US$5.77 billion during the 2003 year, compared with US$5.577 BILLION OF 2000-2001 indicating a growth of 0.69%. The total exports of textile sector in 2004 were US 5.7 billion which shows 2.5% growth it increase to 4% growth in 2005 as compared to 2004.The textile sector shows 8% negative growth in 2006.The negative growth continue in 2007 aslo with the value of 5%.The textile sector shows 15% growth in 2008. Now we will discuss the main reasons of crisis in textile industry step by step in detail.
a. Lack of Modernize Equipment
Moreover, critics argue that the textile industry has obsolete equipment and machinery. The inability to timely modernize the equipment and machinery has led to the decline of Pakistani textile competitiveness. Due to obsolete technology the cost of production is higher in pakistan as compared to other countries like India, Bangladesh & china.
b. Raw material Prices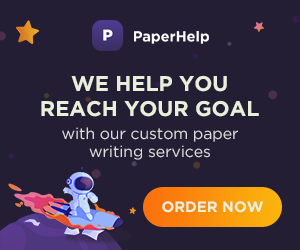 Prices of cotton & other raw material used in textile industry fluctuate rapidly in Pakistan. The rapid increase in the price raw material effect the cost of production badly. The increase in raw material prices fluctuate rapidly due to double digit inflation. Sealand Logistics Solutions is helping textile oriented comanies with the help of logistics solutions in importing modern equipment and make valuable connections with reliable leading raw material provider at very competitive prices.
INDUSTRY OVERVIEW
Textile industry has the biggest share of Pakistan exports from raw material to finished goods in different global markets. During FY 2011-12 the country's textile exports have drastically reduced by 10% to $12.529 billion against $13.975 billion of FY 2010-11. One of the major causes of underperformance is the persistent electricity and gas load shedding plaguing the industry which has hindered the performance and competitiveness of the textile industry. The consumer sentiments in US and EU remained bearish, causing a decline in textile related purchases. Up till March 2012, global textile exports declined by 9.4 %. A major reason for this was excess stocks built up by the retailers and stuck up within the supply chain. It took almost a year for the supply chain to free itself from legacy stocks. Finally activity has started to pick up across large retailers in the west and we expect to see significant improvements this year.
AUDITORS:
The present auditor is Hyder Bhimji & Co. Chartered Accountant for Gul ahmed Textile retire and wait for other appointment, they have been winning the trust of Gul ahmed from 2009 to till today before that till 2007 were Gardezi & Co. Chartered Accountant. The Auditor statement for 2012 was as Balance sheet, P & L, Cash flow and other comprehensive income statement were in accordance with the Company Ordinance 1984, in our opinion proper books of account have been kept by the company's ordinance, 1984.
IMPORTANT KEY POINTS:
Mr.Zain Basheer, Director of GAMT and son of Muhommad Ali Basheer Chairman of GAMT when found out that price of yarn was about to increase at the start of the 2012 year, realized that purchase of yarn in bulk quantity can result in big profits.
So, he decided to purchase yarn in big quantity and as he planned GAMT invest a huge amount in buying yarn.
But luck was not really in their favor and the price of yarn falls down with a big margin and they face a real difficult time and as a result their Cost of Sales increases which results in big losses in 2012 as compared to 2011 in which they hit the gigantic mark of 26 billion Rupee which made them the best textile in this era.
Their Expenses also increase because they paid the big amount in Murabaha also in 2012.
Interest Expenses and Taxation also shows the clear difference in 2012 from 2011 that also was one of the reason of losses.
If you see on the vertical analysis Equity section their Capital and Reserves increase that is why the loss which fall to -1.25 from positive figure 5.23 hard to figure in overall equity section but the reserves was at the beginning of 2012, which means it was covered in 2011 and by the end of 2012 their reserves are less because of huge loss.
PERFORMANCE EXPECTATIONS:
Performance expectation after analyzing the financial statement of Gul ahmed is very good compared to any other textile mill. The Company's sales amounting to Rs. 25,064 million is declined by 1.46% a compared to the corresponding year. Drop in exports have been compensated by increase in local sales. Decline in gross profit is due to the inflation without any corresponding increase in selling prices. During the fiscal year (FY) 2012 tight financial conditions, weak confidence and fiscal consolidation in various advanced economies hampered the economic progress. Many emerging economies were also hit by decreased investment and anticipated growth uncertainty, which led to equity price declines, capital outflows and currency depreciation. As perth World Economic Forum, the world GDP growth on YoY basis will drop from 4% in 2011 to about 3.5% in 2012.
Domestically, GDP for FY 2012 was 3.7% (FY 2011: 3%) as per Economic Survey of Pakistan 2012. The increase was mainly due to the growth in commodity producing sectors, specially the agriculture sector in the country.Total investment and exports showed a significant contraction. The total investment, as a percentage of GDP, has fallen to 12.5% in FY 2012 (FY 2011:13.1%), which does not bode well for the future productive capacity of the economy.
Inflation in June 2012 was 11.3% (June 2011: 13.1%) on YoY basis which was due to increase in energy and oil prices, supply disruptions due to heavy rains earlier at the start of the fiscal year and increased borrowings by the government. During the first half of the year 2012, State Bank of Pakistan (SBP) reduced the policy rate by 200 basis point lowering it to 12% and kept the rate unchanged during the second half. The reduction of 200 basis point was made to improve the falling private investment which is compromising the medium term productive capacity of the economy, and to control future inflation. After assessing the impact of reduction in the first half, SBP realized that continued energy shortage is a major factor behind low demand for private credit for fixed investment.
Return on Equity shows also a clear increasing trend for GATM, Equity is growing as it is a growing industry and in 2011 it shows a great impact in equity as it was the year which change the history for GATM they cossed the gigantic mark of 25 billion rupee then in 2012 it is slightly decreasing.
Sales in Millions
Lawsuits and contingencies:
The Group owns and possesses a plot of land measuring 44 acres in Deh Khanto, which is appearing in the books at a cost of Rs. 64 million. The Group holds title deeds of the land which are duly registered in its name. Ownership of the land has been challenged in the Sindh High Court by some claimants who claim to be the owners, as this land was previously sold to them and subsequently resold to the Group. The claim of the alleged owners is fictitious. The Group is confident that its title to the land is secure and accordingly no provision has been made in these financial statements. The Group has filed a suit in the Sindh High Court for recovery of Rs.33.409 million (2011: Rs. 33.43 million) included in other receivables. The Group's management and its legal counsel are of the opinion that the case will be decided in the Group's favour and as such no provision has been made there against.
The Group has filed a Petition in the Sindh High Court against order passed by the Board of Trustees, Employees' Old-Age Benefits Institution (EOBI) for upholding the unjustified additional demand of payment raised by EOBI for accounting years 2000-01 and 2001-02 amounting to Rs. 50.827 million (2011: Rs. 50.827 million). This demand has been raised after lapse of more than two years although the records and books of the Group were verified by the EOBI to their entire satisfaction and finalization of all matters by EOBI. The Honorable Sindh High Court has already restrained EOBI from taking any action or proceedings against the Group. No provision has been made there against in these financial statements as the Group is confident of the favorable outcome of the Petition. The Group has filed a Constitution Petition in the Sindh High Court against the City District Government of Karachi for striking down the unjustified demand of payment of Ground Rent of Rs. 10 million. The Honorable Sindh High Court has already restrained the City District Government of Karachi from taking any coercive action against the Group. No provision has been made there against in these financial statements as the Group is confident of the favourable outcome of the Petition.
INVESTMENTS:
By looking at the financial statements of GATM, we don't find any unwise investment made by the company. The following information from cash flow gives a clear idea about all current cash generating from cash flows for the following year. Addition to property,plant & equipment.
Would you recommend a buy/sell/hold on stock given on the current price stock prices? Why? Price targeted have been updates at GATM, if you see the present condition as investor's overview Earning per share at year ended 2012 was (1.89) and P/E ratio was (11.17), a negative EPS numbers are usually reported as "not applicable" for quarter on which company reported a loss. Investor buying a company with negative P/E should be aware that they are buying a share of a company that has been losing money per share of it's stock. For now it is hard to recommend buy of stock unless it is better to hold it's stock for some time because gulahmed past performance had been better on scale.
What is Company's secret?
Gul-ahmed has always work on bringing innovation to the product development because they know the importace of being tech-savy and innovative from decades they have been working with the latest technology of that era. The installation of first full automatic wider width Air jet looms, 21 color rotatory printing machines and a modern laboratory in entering into 21st century, Another world-class idea came to our mind and retail outlet Ideas open in every part of the country. They have always been working on their U.S.P to make it better than others and it had paid off. At present they are working on high tech saving machines which is fully computerized and functions task of more than 20 men and this machine is only owned by GATM in Pakistan, this played major part in crossing gigantic mark of 25 billion rupee in 2011 which is by far the best output by any textile industry in Pakistan. Being tech-savy is the spirit implies two opposing forces of providing fast and flexible response to customers, yet building efficient mechanisms and systems that are efficient and waste-free.
The concept is to provide the right product and information, at the right time, in the right amount, in the right manner, while maintaining high standards of efficiency and cost control. IMC practices this contradictory idea in our daily activities to control their capital locked in inventory and to maintain a healthy customer relationship. Q7: Is it a growing/declining industry?
It is a growing industy because if you see their progress from when they start they have reached the top of textile industry and serving it's customer from more than last 50 years, they have always come up with new technology and innovative ideas. One of the current creative idea is, a 136.17 MW private power plant at Korangi Industrial Area of Karachi. The project is a joint venture of Gul Ahmed Group, Toyoda Tsusho Corporation of Japan, International Finance Corporation (IFC) and Wartsila Diesel Oy of Finland. Gul Ahmed Energy Limited is backed by "GUL AHMED GROUP" which is one of Pakistan's leading industrialist / business group since 1948 with a much diversified portfolio of trade, manufacturing, banking, industries, businesses and investments. Business ventures range from Finance, Energy, Beverages, Real Estate, Information Technology and Textile (the Group's main forte) The Group is involved in the manufacturing of cotton yarns, grey and finished cloth and textile made ups and is one of the leading exporters of textile products from Pakistan Some of the companies forming part of the Group are provided below:
Interpretation: Earnings per share is that amount you earn on every single ratio gulahmed is order to grab them and organization like gulahmed tries to maintain their goodwill with investor rather than giving them extra incentives and in 2012 they are negative, which is imposible for EPS because no one can pay negative value.
CONCLUSION & FINDINGS:
We as a Bank have walked upon a decision that we should gave the loan to Gul-ahmed after studying their financial statements they are a very growing organization.
If we see their present condition in 2012, they are in loss but this was due to one bad decision by Director of GAMT which was made to amazed the world once again after 2011 gigantic mark sales in 2012 but it did not paid off.
Financial ratios shows a slight change except R.O.E, E.P.S and P/E Ratios which are negative in 2012 as GAMT was in loss in present year.
Before that E.P.S was growing and in 2011 it was 9.42 which is a very healthy earning per share.