An illegal immigrant is a foreigner who has entered or resides in a country without the countries authorization. According to the C.I.A. "the nations immigrant population reached a record of 37.9 million in 2007 and nearly one in three immigrants is an illegal alien."(Camarota) In 2000 there were reported 214 million immigrants in the world, "immigrants now make up 3.1 percent of the world population." (Gonzalez and Nowicki) Normally illegal immigrants go overlooked in big economies, usually taking jobs that the citizens will not do. However when a recession hits the illegal immigrants will be looked down on and blamed for being the cause of unemployment rates and getting the citizens "rightfully owned" government money.
Don't waste time Get a verified expert to help you with Essay
The reason illegal immigration is sociologically significant is because there are many different viewpoints on it, some people think it helps and others think it only hinders. In some cases it can help the economy with low skilled workers taking jobs others would not normally want, but in other cases they can use government money, free education, and more. I chose these selections because I thought they would best help my research paper. Each journal displays some negative effect of illegal immigrants on the host country or a law relating to illegal immigrants and the affect that law has on the people. Some papers display good outcomes for the host country, but might not necessarily be good for the country in a real life situation.
Chiswick, Barry R. "Illegal Immigration and Immigration Control" The Journal of Economic Perspectives 2 (1988): 101-115 Web. 6 April 2014
Barry R. Chiswick has published 394 papers, most of which have to do with economic standpoints. The main point of this paper is to show the economic impact of illegal immigration. according to Chiswick, "Illegal immigrants have an impact on the economic well-being of the legal resident population of the United States, both at the level of income and the distribution of income." (106) The paper then goes on to state that "the increased immigration of low-skilled workers will lead to an increase in the marginal productivity hence the wage rate of higher skilled workers." (Chiswick 106) If so then the lower paid workers will continue to be paid the same and the higher skilled workers will start being paid more, thus leading to an economic struggle and more of a difference in power. At this point the conflict theory could set in and lower-class workers could have reason to rebel or go on strike.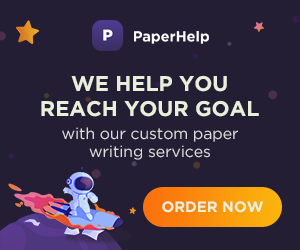 Chiswick then goes on to say "The immigration of low-skilled workers with their dependents may reduce the income of the native population" this meaning that every illegal immigrant that brings its family will potentially be lowering the average income of American citizens. This reference is of value to my research because it shows the negative effects of illegal immigration and what would happen if it continues to go on. It also shows how little immigrants get paid, and how the amount of money they make is so drastically little that it actually lowers the average American household income. Being paid so little these people would have to struggle just to get by and may turn to violence or taking multiple jobs away from U.S. citizens. Dula, Giora, Nava Kahana and Tikva Lecker "How to Partly Bounce Back the Struggle against Illegal Immigration to the Source Countries" Journal of Population Economics 19 (2006):315-325 Web 6 April 2014
Gloria Dula has published 20 papers, including 3 corrections and this her first on immigration. The main purpose of the paper was to propose new tactics in keeping illegal immigration down. According to the journal, by putting more funding into strengthening its own internal and border control and the foreign aid given to some countries you would be able to minimize illegal immigration. The authors think this tactic will work because "the negative impact on the well being of the majority of voters motivates rick countries to take measures against illegal immigration." (Dula, Kahana, and Lecker 317) The paper also states that "there is little doubt that illegal immigration is a troublesome phenomenon for rich countries sense the illegal immigrants do not pay taxes, are often involved in clandestine activities and are unable to obtain jobs in which they may be noticed" (Dula, Kahana, and Lecker 316)

Then it goes on to say "most illegal immigrants are primarily low-skilled workers,"(Dula, Kahana, and Lecker 316) if this is true then most Americans could have the jobs that these people come over seas for, showing that they are taking jobs that Americans can work. This reference is of value to my research because it shows the negative effects of illegal immigration and then comes up with a solution to the problem. By putting more funding into boarder protection we would be able to lower the threat that illegal immigration causes.
García, Angel Solano "Does Illegal Immigration Empower Rightist Parties?" Journal of Population Economics 19 (2006): 649-670 Web. 6 April 2014
Angel Solano Garcia has published 17 papers, all of which have related to economics or immigration. The main purpose of the paper is to show the political influence that illegal immigration has on elections in America. Illegal immigration has turned into a smuggling crime and gangs will take people over the border in exchange for money, most immigrants "are caught up with organized crime by these criminal gangs." (Garcia 650) Garcia shows that "immigration is spontaneously accused of being a major source of insecurity,"(Garcia 650) which means that the candidate that speaks out against illegal immigration may have more influence on voters.
Then by producing an equations Garcia seeks to prove himself right and says "In our model, we assume that there exists a positive relation between the number of illegal immigrants that enter the country and the natives' perception of the lack of security in the host country." There could also be people that would feel like a candidate that did not like funding boarder control would be a better choice seeing how the U.S. government has been "raising the enforcement budget of the U.S. boarder control from US$290 million in 1980 to US$1.7 billion in 1995."(Garcia 651) This reference is of value to my research because it shows a lot of negative effects on the U.S. due to immigration such as gang violence, government spending, and citizen insecurity. It also shows how illegal immigration can be used as a political advantage either by talking for or against it because of its sociological importance to people.
Hall, Anthony. "Illegal immigration and medical confidentiality"The British Medical Journal, 280 (1980): 569-570. Web. 7 April 2014.
Anthony Hall has had 903 papers published, all having to do with medicine or in the medical field. The authors stand point is against illegal immigration proving so when he uses many different negative effects to prove his point that illegal immigrants that enter the UK with means of getting medical attention should be deported and notified to the Home Office. The main purpose of this journal was to elaborate on what happens to illegal immigrants when needing medical attention. illegal immigration does not only effect America but also other countries as well, for England, "under the immigration act of 1971 illegal immigration and overstaying are criminal offences." (Hall 569) This paper also shows the amount of crime illegal immigrants has brought to the U.K. with Hall stating "terrorists have entered the UK illegally and committed murder.
There may be 50,000 illegal immigrants from Iran; some have brought in heroin, and the proportion of Iranian heroin in the UK has greatly increased."(Hall 570) This is similar to the drugs being brought in along with gang violence from Mexico into America as stated by Angel Solano Garcia. This reference is of value to my research because it shows how all developed countries do not want illegal immigrants "in order to reduce crime, disease, and government spending"(Hall 570) Showing how all countries are affected by these three things when it has an abundance of illegal immigrants. Even though Hall states that "most countries, both rich and poor, have much stricter immigration law than does the UK," other countries still experience the same harsh effects of illegal immigration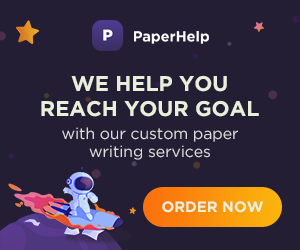 Jacobs, Michael "Immigration Controls and Racism" Economic and Political Weekly 20 (1985): 1075-1076 Web. 8 April 2014
Michael Jacobs has published 1,810 papers most on the economy and environment. The author is for letting illegal immigrants stay because of his views on marriage and family.The main idea of the journal is to show how people discriminate against women when it comes to immigration and grace policies. Jacobs states that "a recent report by the Commission for Racial Equality declared that the immigration rules were racist in operation"(1075) because in most cases if an illegal immigrant couple enters America and has a child, the father will be deported where the mother will be able to stay so that she can raise the child. This means that there is a lot of racism going on when dealing with illegal aliens. There is also immigration issues when dealing with marriage, an illegal immigrant may try to gain citizenship by marrying a citizen of the country.
This means that people are starting to have to go through tests to make sure that they are not getting married just for the purpose of citizenship. However "the UK immigrants Advisory Service has already begun proceedings against this rule in the European court, on grounds of both racial discrimination an its attack on the right to marry according to choice and to live in the country of citizenship". (Jacobs 1075) There is much controversy over the issue but the one thing that is certain is that an extreme amount of racism and sexism is being used when dealing with these people. This reference is of value to my research because it shows how even though we might be trying to get non-citizens out of the country, we will never be able to do it properly until we are able to put aside the sexism.
Palivos ,Theodore "Welfare Effects of Illegal Immigration" Journal of Population Economics 22 (2009):131-144 Web. 3 April 2014
Theodore Palivos has published 78 papers, most of which are about economical matters. The main purpose of the article is to show how illegal immigration is good for the host country by contributing to said countries economic growth and increasing their holdings of capital. By coming up with two equations that analyzed heterogeneous labor, wage, unemployment, and labor force to show that illegal immigration raises the welfare of domestic citizens . He also brings in many factors such as that there is less governmental control for such low paying factories so profit can grow more, and that the people working in these conditions do not strive for more because they cannot get a better job in their country.
This reference is of value to my research because by showing that the effects of having no illegal immigrants would significantly open up more jobs, even though there would be a negative outcome, it would still give opportunities for pay to more American citizens. If the work he had done represented a country that had no minimum wage then his findings would have been conflicting with my paper, however because the U.S. does have minimum wage it reverses all of the results because it leads to the conflict theory where there is "job competition between domestic unskilled workers and immigrants." (Palivos 132)
Robison, W. G. "Illegal Immigrants in Canada: Recent Developments" International Migraton Review18 (1984): 474-485 Web. 7 April 2014
W. G. Robinson has published 197 paper, most about medicine. The main point of the journal is to inform about the immigration policies in Canada and how they have changed over time. According to Robison "Immigration policies and their management in a country like Canada have long been an interesting and instructive study for other countries,"(474) this could be because of its strange boarders and "rapid legislative and administrative responses to problems".(Robinson 474) Robinson states thatIn order to make Canada's boarders harder to get across "immigration authorities in Canada have undertaken a number of test programs aimed at improving border control," (482) "extended use of the visitors visa,"(482) and if a persons visa is not accepted "there is effective control without the cost of transportation to the visitor who is turned back at entry."(482)
All of these things contributed to the drastic drop in illegal immigrants in Canada, because people with a work visa were able to stay in the country longer they were not considered illegal anymore. The people that did not get accepted for a visa were turned away and deported, expenses paid by Canada. This reference is of value to my research because it shows an effective way to get rid of unwanted illegal immigrants that may be used by other countries. This also gives incite on the affects of illegal aliens in other countries, by showing yet another country that is affected that is not America.
"Unenforced Boundaries: illegal immigration and the limits of judicial federalism" Harvard Law Review, 1081995 (1995):1643-1660 Web. 7 April 2012
The Harvard law review is a journal that publishes eight regular annual issues of various legal articles by professors, judges, practitioners, and students. The purpose of this article is to show how the federal government is ultimately in charge of what happens to illegal immigrants and not the state. In California proposition 187 was approved in 1994 was designed "to make illegal aliens ineligible for most state and local government-provided social services, health care, and education." (1643) but then the paper goes on to state that "a state has no power to prevent unlawful immigration, and no power to deport illegal aliens… if the federal government, properly chargeable with deporting illegal aliens, fails to do so, it should bear the burdens of their presence here."(1643) This means that even though they approved proposition 187, they have no power to get the illegal aliens out of the state so they would wind up having to pay for these people anyway.
Thus the proposition would have no effect because of things such as the 14th amendment that requires states to provide public education to illegal-immigrant children on an equal basis with other children. It is also hard to document the costs of illegal immigrants because they are "by definition, undocumented." (1645) This reference is of value to my research because it shows that unless the government helps take action, the states affected by illegal immigrants will be stuck having to pay unnecessary taxes and fees for people that are not citizens. If the government were to enforce more laws on illegal immigration then we would have more money to spend on schooling and towns all over America, this can also apply to other countries in the sense that they would have more state funding if the government spending went up for boarder control and illegal immigrant deportation.
Works Cited:
Camarota, Steven. "Immigrants in the United States, 2007" Center for Immigration. CIA, 2007. Web. 3 April 2014 Chiswick, Barry R. "Illegal Immigration and Immigration Control" The Journal of Economic Perspectives 2 (1988): 101-115 Web. 6 April 2014 Dula, Giora, Nava Kahana and Tikva Lecker "How to Partly Bounce Back the Struggle against Illegal Immigration to the Source Countries" Journal of Population Economics 19 (2006):315-325 Web 6 April 2014 García, Angel Solano "Does Illegal Immigration Empower Rightist Parties?" Journal of Population Economics 19 (2006): 649-670 Web. 6 April 2014 Gonzalez, Daniel and Dan Nowicki. "Governments across globe struggling with immigration" AZcentral. AZcentral, n.d.Web. 3 April 2014 Hall, Anthony. "Illegal immigration and medical confidentiality" The British Medical Journal, 280 (1980): 569-570. Web. 7 April 2014. Jacobs, Michael "Immigration Controls and Racism" Economic and Political Weekly 20 (1985):
1075-1076 Web. 8 April 2014 Palivos, Theodore "Welfare Effects of Illegal Immigration" Journal of Population Economics 22 (2009):131-144 Web 3 April 2014 Robison, W. G. "Illegal Immigrants in Canada: Recent Developments" International Migraton Review18 (1984): 474-485 Web. 7 April 2014 "Unenforced Boundaries: illegal immigration and the limits of judicial federalism" Harvard Law Review, 1081995 (1995):1643-1660 Web. 7 April 2014