Aple Inc. And Starbucks Corporation
Published:
27 February 2016
Remember! This is just a sample.
You can get your custom paper by one of our expert writers.
Get custom essay
79 writers online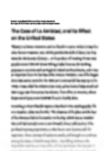 ACKNOWLEDGEMENT
The project of such magnitude cannot be accomplished without the assistance and co-operation of several people. Exchange of idea generates a new object to work in a better way. So, whenever a person is helped and co-operation by others. His heart is bound to pay gratitude and is not merely formalities but an expression of deep sense of gratitude and cumulative appreciation.
First of all, We wish to express our deep sense of gratitude to our faculties Prof. Sanjay Srivastava and Mr. Rajan Arora who taught us such an interesting and rationally sound subject named B2B Marketing and also provided us such a huge learning opportunity of making this project report .We would also like to thank our respective mentors whose support and guidance along with timely advice has helped us to complete this project report.
At least, we cannot forget to express our great-fullness to our parents as well as our friends for providing us competitive frame work.
Contents of the Report
Executive Summary
Apple Inc: A SWOT Analysis
Situational Analysis
Business Customer: Starbucks Corporation
End User
Insight into Demand
Competition Analysis
Dell
Hewlett Packer
IBM
Environmental Climate
Recommendations
Mission Statement
Marketing Objectives
Product Strategy
Pricing Strategy
Distribution Strategy
Promotional Strategy
Financial Analysis
Cash Outflows
Break Even Analysis
Cost per Customer
Executive Summary
Apple, Inc. was incorporated on January 3, 1977 with the mission to manufacture and design quality personal computers and software. Apple creates and markets personal computers and portable digital music players as well as accessories and services. Apple's products and services include the Macintosh® line of desktops and portable computers, the Mac OSX® operating system, the iPod® line of portable digital music players, the iTunes Store®, as well as a portfolio of peripherals that support the computer and mp3 player product lines. Apple sells to various markets including consumers, creative professionals, government and business customers. Apple's business strategy leverages its unique ability to design and develop its own operating system, hardware, application software, and services to provide customers new products and solutions with superior ease-of-use, seamless integration, and innovative industrial design.1 As the market for personal computers grows each year, Apple seeks to capitalize on this growth by strengthening its foothold in the industry. In order to accomplish this, Apple has recognized a need to leverage their brand in defense of intense competition in the market. In recent years, there has been a decline in Apple's market share in computer products. In order to remain competitive and attract more consumers, Apple has to find other innovative avenues to increase their market share and increase exposure to target audiences. More specifically, Apple must find new potential customers and introduce them to Apple products through unique promotional methods and channels. Apple must adapt to changing customer needs by engaging more closely with their target market. Apple has determined a way to accomplish this via an alliance with Starbucks.
The proposed plan is to set up various Internet work stations within various Starbucks locations across the stores in India. The plan is predicated on two basic principles, the growing trend for wireless Internet stations, and the high potential within the coffee industry to tap into customer segments. The stations have been aptly dubbed, iStations. The rationale behind working with Starbucks is that they share some of the fundamental goals and qualities that would make the relationship quite synergetic. Above all, both companies share some of the same customers, who have similar attitudes, values and beliefs. Apple Inc: A SWOT Analysis
Strengths
Weakness
Brand Image
Innovation and creativity fosters brand equity
Its strong brand image allows the company to charge premium prices for their products
Wide Product Mix
Allows Apple to enter different segments and markets; transferring brand equity
Popularity Amongst the Younger Segments
Highly recognized by the younger segment; top of the mind awareness
Strong Financial Performance
Cash flows indicate strong financial health, thus helping reducing the risk of new product ventures
Incompatibility with different OS. The iOS and OS X are quite different from other OS and uses software that is unlike the software used in Microsoft OS. Due to such differences, both in software and hardware, users often choose to stay with their accustomed software and hardware (Microsoft OS and Intel hardware). Decreasing market share. The less market share Apple has, the less it can influence its potential customers and persuade them to jump into using Apple's closed ecosystem products. Patent infringements. The firm is often accused of infringing other companies' patents and has even lost some trials. This damages Apple brand and its financial situation.
Threats
Opportunities
Intense Competition
A lot of competitors trying to mimic Apple's success. They may be inclined to copy upcoming Apple investments and partnerships.
Commoditization of PCs4
Demand for branded PCs is decreasing as standardization reduces the quality difference between branded and unbranded PCs and components. As a result, it is becoming harder for the company to successfully differentiate its products from firms that produce unbranded goods. Commoditization of PCs threatens brand image Competitors' moves in online music market. Apple faces threat from online music stores, such as Amazon, Wal-Mart and online music subscription companies, such as Spottily. Widening Product Offering
Wireless industry has taken off in recent years, as more and more people adapt to wireless technologies, giving rise to opportunities in new product development.
Entry into New Segments
To increase market share of PC's, Apple needs to look towards bigger and sustainable markets. High demand of iPad mini and iPhone 5. iPad mini sales will increase Apple's market share in the tablet market and, will strengthen firm's competitive advantage. iTV launch. iTV launch will support Apple TV sales and the products' ecosystem Increasing demand for cloud based services. Apple could expand its range of iCloud services and software as the demand for cloud-based services is expanding.
S I T U A T I O N A L A N A L Y S I S
Starbucks Customer Profile
This plan is directed towards a single business customer, Starbucks. The following discussion outlines the strategic rationale behind why Starbucks should consider the proposition; that is how can Apple benefit Starbucks.
1. Business Customer Profile: Starbucks
Starbucks Corporation, Starbucks, is a leading specialty coffee retailer in both the North American and many other International markets. It has been received well in India with its 18 outlets in New Delhi and Mumbai. Existing in India as a Joint Venture with TATA, Starbucks has seen strong growth in the Indian market and aims to expand its list of outlets across other cities. They produce and sell a wide variety of hot and cold beverages and sweets through its 18 locations in India. To achieve success, the company uses its strong brand image to increase differentiate its offerings and craft a solid competitive position.
Strengths
Opportunities
Brand Image
Starbucks has built an excellent global reputation based on the quality of its products and for its delivery of a consistently positive consumer experience. Starbucks is an Experience, not just a coffee retailer.
Financially Strong
Starbucks has reported consistent revenue growth over the last three years in India. This is significant because it provides the company with a strong financial base and enables it to undertake new business ventures.
Expansion
Starbucks' mantra is to be ―everywhere. The company intends to open 100 stores by the end of 2014 in India. This allows for excellent market coverage. The company's widespread presence provides it with brand recognition and a strong customer base.
Clustering of company units
With the continued growth of the coffee market, the company has looked to expand its business, including those areas where it has an established presence. Working on the basis that a key driver of business is the convenience of the company's outlet locations in the North American markets, Starbucks aims to target clustering its units so as to dominate particular areas in India. Entry into new markets
As part of its strategy to increase its worldwide presence, Starbucks has recently opened stores in several new countries. This would provide the company with new opportunities for revenue growth. New stores
Starbucks opened 15 new company-operated stores during 2011.
Growth in coffee market
India's domestic coffee consumption is set to record a modest growth rate of 9% at 1.2 million bags (72,000 tonnes) during the year 2013-14 compared to 1.1 million bags (66,000 tonnes) last year. According to United States Department of Agriculture (USDA), the consumption in India has been hovering around 1.2 million bags for the past five years. It had slipped to 1.1 million bags in 2012-13, the USDA said in its latest report on "Coffee: World Markets and Trade".
Weaknesses
Threats
Reliance on brand
Success depends highly on the value of the Starbucks brand. Therefore, they must pay crucial attention to the way their actions may affect brand equity.
Reliance on beverage innovation
Historically, Starbucks' store sales growth has been dominated beverage innovation; but how sustainable is this?
Problems in some international operations
The company has been facing certain difficulties in some of its international operations and expansions. They have faced several failures across the seas.
Competition
Face intense competition from a wide range of sectors: restaurants, coffee shops, etc. from Barista, Cafe Coffee day, Costa Coffee, etc. Currently Cafe Coffee Day holds a major stake in the Indian Coffee beverage market.
Saturated markets in the developed economies
The company faces long-term concerns regarding its International store growth potential. If current growth continues, saturation levels within the North American retail division will be reached within five years.
Key Insight:
1. Reliance on Beverage Innovation
2. Problems in International Operations
3. Intense Competition
A strategic alliance with Apple Inc can help diversify the service options that end-users may find at specific Starbucks locations. This will help:
1. Shift reliance from beverages onto a wider scope of services 2. Help stimulate demand in a saturated market; particularly important given international issues 3. Help them better position themselves against competitors
2. End-Users
The following table outlines both the end-users from Apple's and Starbucks perspective. The purpose of such a comparison is to show that both companies are targeting a similar target audience. Thus demonstrating an alliance between two can enhance their efforts in appeasing to this target audiences demand.
Starbucks Consumers
Apple Consumers
Starbucks holds around 33 percent of the market share for coffee in the U.S. It sells almost as much coffee as do fast food and convenience stores combined, even though it the bulk of its consumers are in cities or upscale suburban areas. Starbucks has been able to gain such a large share of the market by catering specifically to a well-defined target audience.
Starbucks has also become a center for socializing and intellectual discussion, particularly among students and young urban professionals.
Starbucks created a ―unique offering that was relevant and differentiated. It turned an ordinary and humble product into an extraordinary experience that customers are willing to embrace.
Starbucks has focused on the ―experience‖ around the consumption of coffee. Its branding strategy consists of coffee, service, and atmosphere. ―People come for the coffee, but the ambience is what makes them want to stay‖
Apple users are more likely than PC users to have a higher household income, have received a graduate degree and be self-employed.
Apple customers are loyal, have great passion and are very outspoken. ―In Apple's 30 years of business, they have formed a tight-knit, unique community. Some have stated that "they're probably the largest subculture" – not only are they consumers of Apple products, but sales people as well.
Now that Apple has introduced the ‗Apple Store', these communities are able
to share and enjoy all of their favorite apple products, further embracing and promoting the Apple culture.
Approximately 50% of Apple customers plan to buy another Apple computer. This demonstrates consumers strong brand loyalty and future commitment to Apple.
Starbucks began offering wireless Internet access in its international outlets to enhance the experience for students, business travelers, and web surfers who take advantage of this service while sipping their favorite coffee.
Starbucks is committed to selling the "experience" while conducting its business in ways that ―produce social, environmental and economic benefits for communities in which it does business.
Starbucks also began to sell music CDs in its coffee shops because the ―number one question from their customers is, `What is that song playing?
Starbucks has created a retail environment where people come in and pay attention to what is going on around them, rather than just trying to get in and out with their coffee.
Schultz (Chairman) sees a Starbucks store as the "third place" in a person's life — after home and work. People come to Starbucks to get away from the noise, and we have to treat it like a sacred environment.
Today, the brand stands for ―cool, hip, and cutting-edge products that capture people's imagination. Steve Jobs (CEO) had a flair for the dramatic, and also captured people's imagination. Consumers buy Apple products because of the personal association with the latter factors, and a (leader) CEO that many consider their God. [Cult-like behavior]
Many people tend to note that it is hard to get people to move to a Mac, but once they do they tend to stay.
Summary
As demonstrated above, both Starbucks and Apple focus on similar target audiences. We have learned that these consumers are loyal, passionate, active (both in store and out), and regard the respective brand as their own. Each consumer group enjoys the environment and atmosphere they frequent (both at Starbucks coffee houses and Apple retail stores), and view it as a third place (Starbucks) where they can escape when not at work or home. Both Apple and Starbucks consumers feel that they are part of a privileged and exclusive cultural group that extends beyond the products available for sale. Many discussion boards and websites have been developed by consumer fanatics to further expand each culture. These consumers have become the envy of rival-marketers, as they not only support the brand, but aid in selling the products through various mediums. Within the specialty beverage industry, there are three prevailing trends that exist: sensory, health, and convenience. These three trends are the driving forces of customer preference. Based on the proposed iStation, for both Starbucks and Apple sensory delivery is an important value to their customers. Each company offers unique and exclusive products that allow customers to have a higher value perception and even pay more for it. When consuming Starbucks gourmet coffee beverages, customers may feel special or exclusive—similar to Apple customers. This suggests that these evoked sensory feelings are central to the brand value that is communicated by both Starbucks and Apple.
Consumer Trends: Wireless Technology and Coffee Shops
There is an increased trend of wireless technology in establishments such as airports, hotels and coffee shops. Offering free wireless technology has proven to be a success factor for establishments such as coffee shops. Wireless technology has increased the communication between family, friends and colleagues. This increase in communication technology would provide an opportunity for Starbucks. From this, the Apple iStation will act as an added benefit for Starbucks.
Conclusions
For Starbucks, the needs of the younger customer segment have been changing. In order to satisfy these needs, it is crucial for Starbucks to deliver value in an innovative way. In essence, the customers of Starbucks share the same attitudes and are demographically akin to Apple users. Understanding the behaviors and attitudes is key knowledge for Apple to determine how to increase the satisfaction of this customer segment. By implementing the iStations in Starbucks, it can potentially increase their lifetime value and retention for Starbucks. The growth in consumption of individuals between the ages of 18-24 indicates much opportunity. Within the coffee industry, Starbucks is the leader in specialty beverages. For this reason, Apple should choose Starbucks as a strategic partner is because of Starbucks position as a leader in the coffee industry. The rationale behind this strategic alliance is that it can potentially attract more customers for Starbucks and, in turn, opens up another promotional venue for Apple. For existing Apple users, iStations will be able to build on their brand loyalty to Apple. In addition, by implementing iStations in Starbucks stores, non-existing prospective Apple customers will be given the opportunity to sample Apple devices, allowing them to experience the functions of Apple's products, and possibly enticing them to buy Apple's products. Potential Market Reach:
How Many People can Starbucks help Apple Reach?
At this point it is hard to quantify demand for a product that is currently not being asked for. However, to bring about some kind of empirical rationale, we can try to determine how many people within our focal audience may be reached if such a project is undertaken.
Population of Indian Cities where we intend to launch the iStation. City
Population within Age Group of Interest
New Delhi
16.75 million
Mumbai
18.41 million
Bangalore
8.426 million
TOTAL
43.586 million people
Potential reach could vary given:
a) The accuracy of the estimates given above;
b) The selection of cities to launch the project;
c) The spillover effect onto people who aren't within the target audience.
Purchasing Behavior
From the perspective of Starbucks, the purchase of the iStation would represent a new-buy as it represents a product category they are not currently involved in. This allows us to infer the following:
1. Given Starbucks interest in the project, they would not have an evoked set of suppliers. Therefore, it gives Apple leverage in successfully marketing themselves for the deal. 2. The value proposition, as to why this project will increase value to Starbuck's end users, becomes extremely important as it is out of their current realm of transactions. 3. The following chart shows the elements involved in the selection process, from the purchasers perspective.
Decision Process Stage
Managerial Implication
Recognition of Needs
Do their end-users want this option within Starbucks locations? If so, the need does exist and should be considered. Development of Specifications
If actions are taken to satisfy this need, what exact requirements do end-users want, and does Starbucks have the resources available to meet these requirements? Search for Sources and Acquire Proposals
Will Starbucks take this idea to open bid, or will they deal exclusively with a single firm? Evaluate Options
Which supplier provides the best organizational fit with Starbucks? Selection of Order Routine
Utilize a partnership/preferred supplier philosophy, or take an adversarial approach? Feedback and Evaluation
Test end-users satisfaction from the implemented project. Also, evaluate the supplier relationship; did they stay true to their promises?
The following marketing implications are from the seller's, Apple's perspective:
Personal Selling: To begin a relationship between the two organizations. Face-to-face meetings will help facilitate a joint-vision. Promotion and Advertising: Demonstrations on how the iStation will function will help Starbucks envision the project. Details and education information that will help guide the decision. These tools should outline the benefits Starbucks should expect from entering into an alliance. The promotional section on page 21 will cover the purchasing agents involved by both parties. However, the assumption is that both firms will utilize cross-functional teams to handle the deal.
C O M P E T I T I O N
Even though Apple Inc. aims at a niche market, it is still found in the midst of a competitive technology industry market. The following looks at three major competitors: Dell, IBM and HP. The focus of this analysis is to understand their corporate vision and see what marketing incentives they are currently undertaking. As such, our focus is on generic market competition DELL INC.
Established in 1984, Dell is one of the world's largest suppliers of personal computers and related products. It is also a leading player in the US and worldwide for notebook computer shipments. Despite receding market share to Hewlett-Packard Company in the recent past, in an industry plagued with intense competition, Dell continues to have a strong market position in the computer hardware segment. Its HQ is located in Round Rock, Texas. Product Offering
Dell designs, develops, manufactures, markets, sells and supports information technology systems and services. The company sells to a diverse group of people. Products are sold directly to large corporate, government, healthcare, and education customers as well as small-to-medium businesses and individual consumers. 1) Dell offers its products in six categories:
2) Desktop computers: there are three main types of which each are directed towards a specific segment 3) Optiplex: intuitional, government, business Dimension: small business
XPS: entertainment need of individual customers
1. mobility products: MP3 players, handhelds and notebook computers 2. software and peripherals: printers, computer displays, various software, notebook accessories, networking and wireless products, digital cameras, power adapters, and scanners 3. servers and networking products
4. storage products: tape backup products, direct attached storage, network attached storage and storage area networks
Pricing
Dell has been a pricing leader and is fighting to regain market share. But there are strong signals that the company will not sacrifice margin in the channel to win that market share back. In its most recent quarter, Dell reported an increase in product margins specifically because it opted to decrease sales of lower-margin products. Even though Dell now is selling low-priced desktops, the commercial segment is a different part of Dell's strategy, making a price war unlikely.
Promotion
Dell is moving focus onto its customer service quality in hopes to raise its service levels. The company's score on the Indian Customer Satisfaction Index (ICSI) indicates scope for improving its customer service further. The company's ISCI score improved from 74 in 2005 to 78 in 2006, but still below
that of Apple (83 in 2006) and its own scores of 80 in 2000 and 79 in 2004.37 37 Marketline.
Dell has been changing their promotional strategy. Traditionally Dell's promotional strategy focused on price or PC features. Their new promotional direction is headed by the tagline "Yours Is Here." It recently launched a line of laptops in a range of colors; however the company has not been able to produce laptops in some of the colors customers want most. The reasoning behind this change in promotional direction is ―If we use color and the fun factor, it offers a whole different value proposition." Print versions are appearing on venues including buses, subway posters, and taxi tops, which Dell hasn't used previously. Interestingly enough, Dell's new marketing, while colorful, has a ―me-too‖ feel that merely mimics strategies of competitors, particularly Apple.
Distribution
Dell has traditionally sold its products directly to consumers, therefore eliminating wholesalers and retailers. Their direct business model avoided expenditures associated with retail such as inventory carrying costs, obsolescence associated with technology products, and retail mark-ups. It was this business that made Dell the industry price leader. Furthermore, the model yielded a competitive advantage as it allowed Dell to introduce the latest relevant technology much more quickly than companies with slow-moving, indirect distribution channels. However, after 23 years, Dell has departed from this model and has begun retailing its products through IT Companies In an international context, while opening up to retailers, Dell is also attempting to improve profitability by expending their customer base into growing overseas markets like China. To further this, they have also begun to move business operations to these markets.
HEWLETT-PACKARD COMPANY
Established in 1939, Hewlett-Packard Company (HP) is a provider of personal computing and other access devices, technologies, solutions and services to individual consumers, small and medium-sized businesses (SMBs) and large enterprises. Few of Hewlett-Packard's products compete on a direct product market with Apple, specifically its consumer computers and workstation goods. This puts HP in a narrow category placement with Apple, however this specific product group takes much of both the company's R&D, marketing and sales distribution creating much attention and dedication towards pushing these products onto their product market. Its HQ is located in Palo Alto, California.
Product Offering
Hewlett-Packard is a provider of personal computing, electronic access devices, technologies, software, services, solutions and a wide array of electronic products worldwide: HP is divided into seven segments.
1. Enterprise storage and servers (ESS): provides storage and server products for enterprises and SMB markets. 2. HP Services: provides multi-vendor IT services, including technology services, consulting and integration services, and managed services. 3. Software solutions: help enterprises to manage their IT infrastructure, operations, applications, IT services and business processes. 4. Personal Systems Group (PSG): provides commercial and consumer PCs, workstations, handheld computing devices, digital entertainment systems, calculators, and other related accessories, software and services 5. Imaging and Printing Group (IPG): segment offers inkjet printers, digital photography and entertainment devices, laser jet printers, graphics and imaging devices, and printer supplies. 6. HP financial services: help the customers in acquiring IT solutions, including hardware software and services 7. Corporate Investments: includes Hewlett- Packard Laboratories (HP Labs), and other business incubation projects.
Pricing
Production costs for HP are set to 12.7% of its revenues in 2002.2 The figures show that producing HP products and service cost a twelfth of what the company makes, which gives it much room for leverage in raising its promotional and distribution costs. It is important to have this leverage since much of the high-technical companies need thorough resources in its research and development departments to stay in par or ahead with its closest competitors.
Distribution
Hewlett-Packard has more than 750 outsourcing customers worldwide which are served from 20 global operations management centers in the United States, Europe, Latin America and Asia-Pacific.
Promotion
Hewlett-Packard has high brand equity, which is built by its strong promotional and marketing campaigns. As part of their promotional tactics, HP uses a wide range of high-profile personalities to attract consumers. The key attribute advertised in HP advertising is innovation and is carried through all product lines. With respect to targeting to small businesses, they tend to focus on how HP products have helped entrepreneurs in successful ventures.
IBM CORPORATION
Established in 1924, International Business Machines Corporations (IBM) is the world's largest information technology company, engaged in providing business, technology and consulting services. They develop, manufacture and sell hardware and software and offer consultation for big and small companies. Its HQ is located in Armonk, New York.
Product Offering
The company business operations offer a range of services and technologies which includes, hardware, software, financing, research and chip technologies. They currently operate in the following six sectors.
1. The financial services include banking, financial markets and insurance. 2. The public sector includes education, government, healthcare and life sciences. 3. The industrial sector includes aerospace, automotive, defense, chemical and petroleum, electronics. 4. The distribution sector comprises of consumer products, retail, travel, transportation. 5. The communications sector comprises telecommunications, media and entertainment, energy and utilities 6. Small and medium business consisting of companies with less than 1,000 employees.
Pricing
IBM has decided not to compete on price with companies like Microsoft or Dell. IBM has decided to base their pricing on value integration saying ―when customers buy a server they don't buy a Dell, they buy a solution. The value is in the software.
Promotion
Currently IBM is the leading provider of IT services. This leading position provides IBM with a positive brand image and places the company in a competitive position. The company's investment in R&D puts the company at a technological advantage as well. What sets IBM apart from their competitors is the company's ability to innovate and provide globally integrated solutions. In 2006 IBM launched their marketing communications campaign theme ―What makes you special‖. This campaign was quite successful as IBM was able to support facilitate their clients' innovation programs. An example of how IBM is using its innovative service capabilities to improve their clients' customer service issues. IBM is delivering new wireless, self-service kiosks, with POS and check out systems. One of the first of these kiosks is the Any Place Kiosk that is enabled by a wireless provider, and placed in locations such as airports and hotels to assist consumers in connecting to the Internet. Distribution
1. IBM's clients include a range of enterprises, from sole proprietorships to the world's largest organizations, governments and companies. 2. The company also distributes its products and services through two categories: internal routes to market and business partner's routes to market. The
internal routes to market include services consultants, hardware and software brand specialists and ibm.com. The business partners routes to market include global and major independent software vendors (ISVs), global and major systems integrators (SIs), regional ISVs and Sis, and solutions providers, resellers and distributors.
E N V I R O N M E N T A L C L I M A T E
Economic Considerations
1. The Indian economy, over the last few months, has been in a state of flux. A large part of this is ultimately due to the decrease in the purchasing power of the Indian Rupee. Due to this depreciation, inflationary pressures have become evident over these last few months, leading to a cut-back on consumer expenditure. 2. With the U.S economy today being in the situation that it is, it suggests that a decrease in consumer spending will also have an impact on the purchasing on Apple products. However, in this situation, there is an opportunity for both Starbucks and Apple to collaborate in hopes to counter these economic consequences.
Therefore, the current economic conditions in the India pose a threat to this collaborative effort between Apple and Starbucks.
Technological Considerations
The market is characterized by several business and technological pressures, which in turn affect the hardware market, its related software market, growth, and industry competitiveness. The following is a list of trends that are changing the technological climate in the US. Computers and peripherals have been among the fastest growing markets in the electronics sector. But hardware, via outsourcing, is becoming secondary to software and applications. The replacement cycle is of great significance to the computer and peripheral markets, and is helping to drive growth. This market's nature is ―growth/cyclical, with business cycles amplified by inventory overhangs. More and more, consumer demand drives the PC segment. There is significant (and increasing) production in Asia, with major OEM outsourcing.
Market segments include some specialty areas, e.g. high-performance, technical computers, storage, peripherals, and embedded computer hardware, where there are opportunities for customization.
MP3 Downloading
Ipsos-Reid findings have shown that more than 20% of all Indian download MP3 files online. This has been on the rise in the last several years, and Ipsos predicts that it will continue to rise in the future. The research firm found that 27% of music downloads were paid for. The number increased to 31%. This suggests that there are users who will pay for digital music even though they can download it illegally. Computer Use
There have been many findings on computer use in recent years, which all lead to the same conclusion: there is an increasing importance of computers upon the lives of Indian citizens. To illustrate their usage, relative to the rest of the world, Furthermore, Three quarters of all Indian have access to the Internet, This shows that the internet is dominating the lives of Indian
Social and Cultural Considerations.
The personal computer and the Internet have had tremendous impact on society and culture as a whole. It has been noted that ―home access to computers and the Internet has expanded dramatically over the last decade. Specifically, the creation and expansion of computer networks has led to enormous growth in ―social networks, linking people, organizations, and knowledge. Many computer scientists regard these networks as social institutions that are ―integrated into everyday lives. Virtual communities have been formed by people who want to connect globally with others for a variety of reasons, such as offering and receiving ―companionship, information, and social support from their homes and workstations. In relation to work, this trend has also been growing as many ‗white-collar' workers prefer to work from home (telework), ―combining employment with domestic chores…management foresees reduced building and real estate costs, and higher productivity.
In the article, 'From Impact to Social Process: Computers in Society and Culture', Paul N. Edwards states that ―the computer is not only inserted into an organization or a culture, but frequently embodies particular images of how the organization or culture functions and what the roles of its members should be. This becomes tremendously important when companies rely on computer and their mediums to express their corporate goals. There is a growing attachment to computer hardware, and more specifically computer brands. For example, Dell's newest campaign is ―Your's is Here demonstrating the attachment people have to brands. People look onto computer products as a way to help define themselves and social status. Another example of this is the ‗cult-like' behaviour associated with Apple brand fanatics.
Internet Access
The majority of households have personal computers and Internet access. In 2012, it is a sizeable number, but still a relatively small proportion of the country's 1.2 billion population using internet in Inda. Nearly 88 percent user used the Internet to send or receive e-mail, and nearly 78 percent used the Internet to get information on products or service The Internet is also changing interpersonal communication; more than half (55 percent) of all adults used e-mail or instant messaging.
R E C O M M E N D A T I O N S
Mission Statement
Apple Inc. is committed to the designing, manufacturing, and marketing of personal computer systems and the portable digital music experience through its innovative hardware, software, peripherals, services and Internet offerings. By building up a long-term mutually beneficial relationship with Starbucks Corp., Apple Inc. intends to penetrate a broader market, enhance the overall brand awareness, and increase market share of personal computing products.
Marketing Objectives
1. Aggregate the total sales of Apple products, and therefore increase profitability. 2. Increase market share, within the PC industry, through indirect promotional and co-branding strategies with Starbucks Corporation 3. Create a touch-point to increase awareness of Apple computer products 4. Establish and grow a mutually beneficial and profitable relationship with Starbucks Corporation
PRODUCT STRATEGY
A Note on Targeting Strategy
The previous discussion on Starbucks outlined why, in a strategic light, the proposition makes sense by highlighting key, descriptive dimensions of Starbucks Corp. Thus, the target audience of this initiative is Starbucks, and the plan has been written with this prospect in mind. From a more holistic viewpoint, we may want to consider what this initiative means to Apple Inc as a whole. Apple Inc. operates within various industries and thus it can be cumbersome to define all industrial and consumer target segments. Appendix 3 shows how this proposed initiative would be an entirely new segment for Apple, and also shows other important segments currently being served by Apple. Apple Computers falls under various NAIC codes due to the wide range of product and services it provides. These include the following:
1. NAIC: 334111 Electronic Computer Manufacturing
2. NAIC: 334119 Other Computer Peripheral Equipment Manufacturing 3. NAIC: 511210 Software Publishers
What is an iStation?
iStation Experience & Benefits
The product that we at Apple Inc. plan on marketing to Starbucks is the Apple iStation, which is ultimately a bundle consisting of a combination of popular Apple computer products. Each bundle will include the iMac and iMac Pro desktop computers, as well as the MacBook and MacBook Pro notebooks, all of which are equipped with Mac OS applications and software including Apple iTunes (a total of four (4) items). These products have been selected so that consumers will be able to test and each of them, thereby increasing both Apple's brand awareness customer satisfaction for Starbucks. With the introduction of the iStation, Starbucks stores will enhance the Starbucks experience for consumers and patrons in a few ways. Firstly, the iStation will provide entertainment for Starbucks' customers, where they can access various mediums and prolong their visits which may ultimately lead to repeat purchases and sales of Starbucks products. Secondly, iStations will create a sophisticated atmosphere, enhancing the brand image of both Starbucks as well as Apple in this co-branding strategic alliance. Finally the iStations will increase customer convenience as they will have access to both a PC and internet in a comfortable atmosphere.
iStation Layout/Logistics/Design
The iStation will be set up in a strategic and logistically feasible manner; however, due to the varied sizes of each Starbucks location, a customized approach for the iStation layout will be best. After a logistical evaluation, Apple will take the necessary steps in strategically setting up each iStation to the specifications and preferences of the Starbucks managers to fit their unique needs.
iStation Servicing
Apple will provided technical support to Starbucks where Apple's IT personnel will attend to any technical issues that may arise throughout contractual period. The experts will make routine visits to each store to maintain the optimal performance of the iStation, to make sure that each component is working properly, and to make any software and/or hardware upgrades developed by Apple Inc. Such upgrades will include the computers themselves. The servicing component of the iStation bundle will act as an incentive for Starbucks as it eliminates much of the time and financial risks involved in this type of business relationship.
iStation Components: The iStation will consist of different hardware pieces from the iMac desktop and Macbook product lines. It will come with the latest Mac OS operating system with fully installed basic programs such as iLife and Quicktime. The iStation will be fully navigated and monitored by McAfee Spyware and virus protection programs. Many of Apple's programs such as Final Cut Express HD 3.5, Logic Express 8.0 as well as all the latest Adobe program sets (Flash, Photoshop, Dreamweaver) will be available for use. These software upgrades will offer users to edit photos, videos, music, websites and more to create compatibility and correlation of the total well-roundedness image of the iStation. Having 2.66Ghz speed and 4Gbs of RAM, will make certain that work and play on the iStation will be quick and easy from application to application.
Actual Product
Desktop Computers: iMac® 20" and 24"
iMac Pro Software
1. Mac OS X Mountain Lion (includes Spotlight, Dashboard, Mail, iChat AV, Safari, Address Book, QuickTime, iCal, DVD Player, Final Cut Express HD 3.5, Logic Express 8.0, Xcode Developer Tools) 2. iTunes, iPhoto, iMovie HD, iDVD, iWeb, GarageBand
Laptop Notebooks
MacBook™ MacBook™ Pro
Augmented Product
Product Modification
Augmented Product
Product Modification
All skins of programs will be customized to suit an exclusive style only found in Starbucks on the iStation. The physical aspects of the iStation such as the 17 inch flat panel LCD monitor, hard box and small accessories can be color coordinated to fit Starbucks' image. The keyboard keys will be under a tight-sealed plastic cover that will prevent damage from foods and spills. The mouse will not be wireless to avoid leakage and replacements costs. A webcam, microphone and earphones will come standard in all iStations so users will be able to take photos and videos of themselves and communicate with friends and family. Finally, iTunes Store will appear as the homepage whenever a web browser will be opened.
Example of Software Modification:
On the next page it is shown how the iTunes software can be personalized to generate greater value for Starbucks. The homepage will feature artists and albums that are distributed by the Starbucks record label, Hear Music.
Positioning and Differentiation
How does an iStation differentiate itself from other similar services? That is, how do they differ from the typical wireless Internet station? The following diagram demonstrates what dimensions both firms would bring in sculpting the position of the iStation.
Starbucks
1. Experience Based
2. A third home/place
Apple Computers
1. Attribute Based
2. Sleek, Modern, Cool
Thus, the proposed iStation will position itself as a modern, sleek workstation with a comfortable, home-like setting.
Points of Differentiation
1. Up-to-date trendy computer hardware [Artistic]
2. Different than the typical computer hardware
3. Personal, ‗warm' social setting that facilities work stations with food, snacks and beverage [Typically, not done] Thus, the proposed iStation will
position itself as a modern, sleek workstation with a comfortable, home-like setting.
Points of Differentiation
1. Up-to-date trendy computer hardware [Artistic]
2. Different than the typical computer hardware
3. Personal, warm' social setting that facilities work stations with food, snacks and beverage [Typically, not done]
PRICING STRATEGY
Given that Apple Inc. is initiating this alliance, it is reasonable for Apple to pay for the cost of hardware and servicing elements of the iStation. This would mean that Apple would view this alliance as an investment. As a result, this scenario does not provide upfront, measurable profit from Starbucks. Essentially this strategy is a hybrid model of the base-cost method and accommodative negotiation.
Pricing Objectives
1. To strengthen the relationship between Apple and Starbucks. 2. Attract more loyalty customers through Starbuck's social networks. 3. Focus on market penetration and brand promotion rather than increasing up-front profitability.
The following lists the investment values that Apple will incurs by setting up iStations in various Starbucks locations.
1. iMac Desktops : INR 85000 but Apple will grant Corporate discount at INR 50000 2. iMac Pro Laptops: Ranging from INR 75000-1,20,000 but with Corporate discount can come to INR 55000-INR 90000
Variable Costs
Post-Purchase Costs: Repair and Maintenance
This cost is not quantifiable as it is highly variable and circumstantial. Justification: This should be included in our service to Starbucks as a way
to sustain a relationship between Apple and Starbucks.
Transportation Costs: Initial Installation
Apple does not currently have a labour force that works with installation of computer systems. However to better the service component we will include transportation costs within the pricing strategy to better customer satisfaction and increase the value of the proposition.
A note on upgrades: Given that the title of the goods remains with Apple, when a new product model is set to release, Apple can take the new model into Starbucks locations. Because title of products is Apples, Starbucks will not be expected to cover the cost of new hardware. All new models will come with equivalent software and customized preferences. Items to be covered by Starbucks
The hardware components may be included to further enhance the visual appeal of the iStations to end-users. However, since these are add-ons, and not normal components to Apple PC's, they are optional and paid for by the purchaser. They are also one time costs.
CUSTOMIZED FEATURES
1. Specialized Software: Starbucks iTunes homepage
2. Green Computer Monitors
Negotiation Terms:
To be paid in one lump sum at the start of production. Price for customized features will be based on basic costs associated with production [labour and parts] and percentage compensation.
Design Elements
Given that Apple brand is synonymous with visual appeal, the look of the iStations should be desirable, and match both the retail ambience of Starbucks and the sleek, modern appeal of Apple. Because Starbucks is the purchaser, they will collaborate with Apple to design the placement of stations and handle the procurement of the necessary furniture to set up the stations. Furthermore, this allows Starbucks greater control of their in-store ambience, which is a key strength they posses. Physical Elements and Costs
1. Tables/ Table tops to rest the hardware on.
2. Chairs versus standing. Do they want people to stand, or would they rather an environment that lets people sit?
3. Miscellaneous: Starbucks will incur any work that needs to be done within the retail store, to accommodate the proposed iStations. This amount is subject to analysis from Starbucks Corporation based on the feasibility of implementing the initiative in desirable locations.
Price Controls
Under this pricing model, Starbucks must agree to keep the iStations within designated retail locations for 18months.
Disposal Costs
When the initiative has been terminated, Apple Inc will claim responsibility in the removal of the hardware. This is mainly because title to the hardware is still Apple's. Costs associated with the termination of the project, outside of the removal of hardware, will incur by Starbucks. This cost measure is not quantifiable at this moment as it is highly variable. End-Users will not pay anything for use of the iStation.
DISTRIBUTION STRATEGY
Apple Inc will install iStations at each selected location and work with Starbucks to create custom display and layouts that are favourable to both parties. This allows us to ensure that our products and image are being maintained in the strictest of fashion. The project will require a direct distribution channel to do business only with one company. We believe that it will be necessary to create a distribution channel that allows us to be as close to Starbucks as possible. Eliminating go-between parties permits us to focus on meeting the interests of Starbucks—achieving higher service levels.
Channel Behavior
As the initiator of the business proposition, it is necessary for Apple to be the channel leader. In exchange for this, Apple will offer Starbucks a reduced risk and effort as we will install and maintain the iStations, as well as analyse the findings of the project to determine its success or failure. For this reason, we are proposing to create a contractual channel, which is tightly coordinated by formal procedures and pledges of on-going exchange between both parties.
Channel Design
The business relationship we wish to create involves a unique channel design, because there will only be one company with which to do business. In understanding the customer's requirements, we have assumed that Starbucks will require us to manage most of the logistical needs of this project. Apple's responsibility of logistics is an incentive for Starbucks. Because this proposed business opportunity involves only Starbucks, there will be a direct distribution channel. The reason for the direct distribution channel will be to keep the manufacturer and customer at close proximity with one another, so that the manufacturer will be able to reduce the high costs of logistics in order to maintain superior service.
Apple Computers Inc.
(Manufacturer)
Starbucks Inc.
(Industrial Consumer)
Location A
Starbucks Inc.
(Industrial Consumer)
Location C…x
Starbucks Inc.
(Industrial Consumer)
Location B
Apple Computers Inc. – Starbucks Direct Distribution Strategy Channel Service Outputs
Customer Training
Once the iStations are installed, Apple will ensure that Starbucks' staff will receive the appropriate training required to use the iStations. Customer training is not meant to make Starbucks' employees experts, as Apple will provide technical support for complex issues. Nonetheless, some initial training is required for basic operation of the iStations. Post Purchase Service Response
Once the iStations are installed, Apple will assume the responsibility of service and maintenance. By incurring this cost, Starbucks' is provided with another incentive to accept this proposal, as it will not interfere with their business model, or core competencies. Third party companies that are located within the region and/city of the iStations will handle the technical support. This will allow for speedy and prompt maintenance issues. Furthermore, Apple does not currently have a division in place for such tasks.
Physical Distribution and Logistics
Apple will be responsible for the physical distribution of the iStations. The nature of the business relationship between Starbucks and Apple does not require order processing. With respect to the physical distribution, the important factors pertain to delivery timing and product installation. Delivery Timing
To meet the needs of Starbucks, Apple will offer convenience by delivering the iStations before or after hours so that it does not affect Starbucks customers, or store traffic. Giving Starbucks the authority to decide what time would be best to have the iStations delivered, which assists in reducing any potential channel conflicts. Seeing as Apple Inc is not a transport company, a responsible and trustworthy third party will handle the physical movement of the products; most likely one that is already working with Apple Inc.
Product Installation
Additionally, Apple must be able to install the iStations, in a timely manner based on the expectations of Starbucks. It is fairly predictable that Starbucks will require a relatively short time frame for installation so that it does not affect Starbucks' primary business. This again will be crucial in order to avoid channel conflicts and will be an added incentive for Starbucks to select Apple as a business partner. In terms of warehousing, the necessary components will be delivered to either the store so that when the hired technicians arrive, all components are already on site.
Which Locations
Initial Phase
In the preliminary phase of the launch, Apple should install iStations in the cities offering maximum exposure to customers. The first locations will be in Mumbai having a population 18.41 million people. If the launch is successful at the locations in Mumbai, then Apple will continue installations in other cities in the India starting with New Delhi, the capital of India with a population of 16.75 million. By locating the initial installations in Mumbai, it gives Starbucks the opportunity to evaluate the potential success of the business proposition. Given that, Mumbai will have four locations with the iStation.
Secondary Phase
If successful in the first phase, and is given the opportunity to expand, there are approximately 10 potential city centres where Apple would like to install iStations. Starbucks will most likely choose the specific stores locations.
PROMOTIONAL STRATEGY
Apple Inc's promotional objectives are to increase brand awareness and build Apple's brand image. In turn, the proposed alliance with Starbucks will stimulate demand for their products and services; to generate sales from end-user customers through a synergetic alliance with Starbucks. By placing iStations in Starbucks locations Apple will be stimulating demand for their products. These objectives will be met by promoting Apple products through the following promotional communication mediums: 1. Personal\Missionary Selling
2. Co-operative Advertising
3. Promotional Giveaways
PERSONAL/MISSIONARY SELLING
Teams/Responsibilities
Apple will form a cross-functional sales team for the purpose of creating a strategic alliance with Starbucks. Because our sales target is Starbucks, there is no need for a large sales team. A smaller and more focused sales team will aid in keeping costs down, and enable Apple to strengthen relationships with Starbucks. The team's main duties include, but are not limited to, introducing the product, creating interest, explaining features and benefits, and most importantly building and maintaining relationships with our potential clients. We believe that a cross-functional selling team will enrich the seller-buyer experience and cultivate positive long term relationships. A cross-functional team will also be able to convince Starbucks' potential buying centre, by influencing their decisions, and justifying why the iStation is a worthwhile a risk.
Tools/Selling Aids
As stated, the cross-functional team will aid in fostering the new client relationships via their professionalism and expertise. Apple will supply each sales team with a variety of material so as to better sell the iStation and the corporate culture of the Apple – as a brand that is innovative. a. Sales team educational and training program
b. Detailed catalogues
c. Product knowledge sessions
d. Implementation suggestions
e. Information technology
Promotional Incentives
In additional to the direct selling strategy that Apple will be employing, there are some additional promotional incentives that Apple will propose to Starbucks. These tactics will influence Starbucks to select Apple as a strategic partner.
a. A suggested floor plan design
b. Taking into consideration the typical Starbucks layout and the incorporation of the iStation into the Starbucks environment c. Servicing
d. Providing support and service to Starbucks
e. Exclusive rights to the iStation
f. Agree to use only Starbucks as a channel to tap into lucrative coffee industry
g. Exclusive media content available only via the iStation
h. Music tracks from Starbucks music label available for download via the iStation for a limited time – creating media coverage and public awareness
i. Email contact information specific to the Apple-Starbucks deal j. Provided by Apple for the first year of operation – answering product and service related questions/concerns. Helmed by Project Manager.
CO-OPERATIVE ADVERTISING
Because both Apple Inc. and the Starbucks Corporation stand to gain from the iStation, efforts will be taken in developing strategic co-operative advertising campaigns. By emphasizing both the Apple and Starbucks brands, the advertising teams will create mutually beneficial ads, promotional material and displays that will spark product interest and excitement throughout the year. These advertising measures focus on stimulating end-user demand. These campaigns may include the following: 1. Regional Newspaper ads: Lifestyle and Entertainment section
2. Design/artistic team integration
3. Creative advertisements, signage and various media developed in partnership with Starbucks. These include POP displays and posters, to be featured in Starbucks locations.
4. Online advertising and promotions via the Apple website.
5. Outdoor Advertising
6. Public transit ads
PROMOTIONAL GIVEAWAYS
To persuade Starbucks to commit to the iStation and to attain full cooperation from their marketing and executive group, Apple will provide various giveaways so as to aid Starbucks in retaining their valued and loyal customers. Again, in doing so, Apple hopes to develop a strong relationship with Starbucks as they provide a powerful new touch point for Apple customers. Apple will also benefit from these giveaways by making use of the customer information made available through the customer loyalty program. Analyzing the data, Apple may better understand customer purchase behaviour at various seasons and the behavioural triggers that follow. This wealth of knowledge will be a key asset to Apple's future as they try to tap into new segments while retaining valued customers. Some of these promotional giveaways are;
a. Exclusive digital music releases via the iStation
b. e.g. debut albums, songs, remixes
c. Free music downloads with seasonal promotional points campaign d. Redeem your Apple cash-points via the iStation and choose from a variety of music genres e. Accumulate greater amounts of points and receive extra discounts on Apple products.
What is the iPoints Rewards System?
The iPoints Rewards feature is a system in which Starbucks consumers can accumulate points by purchasing mp3's via the iStation (iTunes). Besides being customized to fit the image of Starbucks, iTunes will come equipped with the added feature of iPoints Accounts. iPoints accounts can only be accessed through the use of the iStation, since the iTunes store has no such feature. This will act as an incentive for consumers to frequent iStation based Starbucks locations to further accumulate points. By signing up for an iPoints Rewards Account, customers will be asked for their names, zip codes, and e-mail addresses so they can receive promotional codes once they accumulate enough points to redeem for their rewards.
How does the iPoints Rewards System work?
Once the customer fills out the information, they will be asked to choose a username and password which will allow them to log-on every time they use the iStation. Once logged-on, the customized iTunes store will be displayed; this includes the ―My iPoints Account‖ which keeps track of the accumulated points received over the course of usage, and will notify the user whenever he or she has collected enough points to be redeemed for rewards. For every mp3 purchased from the iTunes store (via the iStation), one iPoint will be rewarded and stored in the ―My iPoints Account‖ page. This notifies the user of their status and lets them know how many iPoints they currently have. The amount of iPoints rewarded, however, will depend on whether or not promo days are in effect. Throughout the course of the iStation trial period, there will be ―double-points‖ days where iStation users will be able to receive double the iPoints for every purchase of an mp3. Once enough accounts have been created, we expect that these promotional days will increase foot-traffic in participating Starbucks locations, and thus increase sales for those days. Once an iStation user has accumulated enough iPoints, they will be notified in their ―My iPoints Account‖, which will also provide them with a promotional code which will include all of the necessary information regarding the redemption of iPoints. iPoints Reward List
The following is an example of iPoints table, which illustrates how many points are needed to qualify for particular rewards.
Points Reward
Free Song Download from iTunes
1500
10% off of a Macbook
2000
10% off of a iMac
Stored iPoints
Information
F I N A N C I A L S T A T E M E N T S
Cash Outflow Analysis
The following will outline all cash flows to be incurred by Apple Inc in bringing this initiative into launch.
Expenses
Hardware Costs: With a bundle costing approximately INR 5,600, given that the stations will be placed in 3 cities, with 5 locations the total hardware cost would be INR 5,600 x 5 x 3 = INR 8400. This is the basic production cost incurred by Apple.
INR 84000
Post-Purchase Costs:
Repair and Maintenance and Installation to be handled by a third-party computer technician company; this team will be contracted for 18 months.
Distribution Costs:
Transportation: Based on rates from FedEx; a third-party delivery company that will ship computer hardware to all 20 locations. $ 7,060
1. Direct Marketing Costs
a. Sales team educational and training program: $ 1520.00
2. Co-operative Advertising
a. Regional Newspaper ads: Lifestyle and Entertainment section $ 277,500 b. Design/artistic team integration (POP In-store) $6,100
c. Online advertising and promotions via the Apple websites $4,500 d. Outdoor Advertising: Transit $2611.50
Other Expenses:
Administration Expense:
One individual will be hired to handle the project and organize the cross-functional team to coordinate the operation. We include the salary for a New Product Manager and make the assumption that the sales team will be made up of current Apple employees. $ 69,000
Miscellaneous Expense:
We include a small amount of money for unforeseen costs. This is highly variable. $ 10,000 Total Expenses: $ 582,491.50
Break Even Analysis
With respect to the information listed above, the following is a break-even analysis for the proposed plan. From the cash flow analysis, the total expenses to be realized is $ 582,491.50 Product
Base Cost
Retail Cost
Contribution Margin75
iMac
$1600
$2080
$480
iMac
$1050
$1365.00
$315
Macbook Pro
$1900
$2470.00
$570
Macbook
$1050
$1365.00
$315
Break Even Analysis
With respect to the information listed above, the following is a break-even analysis for the proposed plan. From the cash flow analysis, the total expenses to be realized is $ 582,491.50
Product
Base Cost
Retail Cost
Contribution Margin75
iMac
$1600
$2080
$480
iMac
$1050
$1365.00
$315
Macbook Pro
$1900
$2470.00
$570
Macbook
$1050
$1365.00
$315
Break Even Expressed in Units by Product Type [in isolation] iMac = $ 582,491.50 = 1,214 units iMac= $ 582,491.50 = 1,850 units 480 315
Macbook Pro = $ 582,491.50 = 1022 units Macbook = $ 582,491.50 = 1,850 units 570 315
75 30%
Cost per Customer
We can also show the cost spread across the potential reach of 5,077,358 people, giving us a cost per customer. Cost = __$582,491.50 = $0.1147 /end-user.
Reach 5 077 358 people
Or
Reach = 5 077 358 people = 8.7162 people/ dollar spent.
Cost $582,491.50
Appendix 3: Apple Segmentation Chart
The following provides a look at the current customer segments served by Apple Corp. Also shown is the suggested segment that Apple adds to its customer profile. Essentially, the proposed plan adds entirely new customer segment to the chart
Currently Served
Proposed New Segment
Education Industry
Profession – Specific Shops
Independent Retail Chains
Advertising Agencies
WIRELESS WORK STATIONS
PC Software
Yes
Yes
Yes
Yes
YES
Internet software and services
Yes
Maybe
Yes
Yes
YES
PC's
Yes
Maybe
Yes
Yes
YES
Notebooks
No
Maybe
Yes
Maybe
YES
Music
Software
No
No
Yes
Maybe
YES
Digital
Music
Players
No
No
Yes
No
MAYBE
Mobile
Products
No
No
Yes
No
NO
Professional application software
Maybe
Yes
Maybe
Yes
MAYBE
Consumer, education, and business oriented application software
Yes
Yes
Maybe
Yes
MAYBE
HD Display
No
Maybe
Yes
Maybe
No
Appendix 4: Promotional Budgetary Issues
Co-operative Advertising Costs
Newspaper Ad Costs
Newpaper costs vary greatly across cities; the following uses the cost of a newspaper ad in the Vancouver Sun. The Vancouver Sun
Saturday Edition/ Arts and Leisure
Colour Full Page Ad
Drops: 6 Cost: $7,708 + 25% for section preference = $9,250 http://www.png.canwest.com/rates.html
Total Magazine Costs = $9,250 x 6 x 10 = $555,000
Transit Media Costs
Interior and exterior bus panels within the focal cities; 4-week period at the launch of initiative. Interior: full showing $185.40 Exterior: $336.90 Dimensions: 9.5″HX16.75″W Interior 17″H X 22″W Exterior Total Transit Costs: $ 522.30 X 10 = $5223.00
Internet Costs
Banners:
Side/Wide: 200,000 Impressions. CPM: $30 $6000
Top/ Leaderboard: 150,000 Impressions. CPM: $20 $3000 Point of Purchase Media
Estimated number of retail outlets: 20
Period of 18 months
Posters 2X 3 Banners 6x 4
Posters 3 per store $ 70 ; $70 x 3 x 20 = $4,200.00
Banners 2 per store $ 100 ; $100 x 2 x 20 = $8,000.00
On the cash outflow statement these numbers are divided into half, as only half is paid for by Apple Inc
Sales team educational and training program costs
The following outlines associated costs with direct marketing initiatives for the sales people who deal with Starbucks. Solely Apple will incur this. Business Cards $19.99 per 25077
Company Binder
$15.00
Product Catalogue
$30.00
Price List Binder
$10.00
Quick Reference Brochure (B&W)
$20.00 per 100, 20 cents each
TOTAL (Per 20 Cities)
($76.00 x 20) $1520.00