ADVERTISING & DIGITAL MARKETING
Don't waste time Get a verified expert to help you with Essay
1. Describe how ASOS applies the marketing mix online?
With the help of a marketing mix, the company can meet its marketing objectives. There are seven points which are popularly known as the 7P's, they are product, place, price, promotion, people, process and physical evidence. Product-
ASOS uses an online platform to sell fashion. ASOS has a wide range of clothing from shoes, coats, accessories, swimwear, nightwear and many more. Under ASOS wide range of famous brands are available like Nike, Adidas, Calvin Klein etc. except this ASOS sells brands at competitive rates with other online sites. It has about 50,000 products available and is widening its range everyday
Price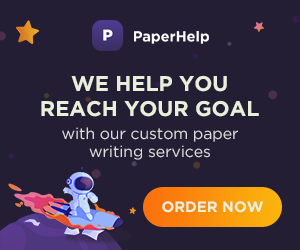 ASOS believes in reasonable pricing strategy, but many of their products are expensive especially the high end brands. Most of the products sold are those worn by celebrities that are sold at cheaper rates than other brands. The best thing about ASOS is that they have sales now and then, and most of the products go on 50% sale. ASOS doesn't have free delivery service which could be one negative impact.
Place

ASOS only uses an online platform to sell their products, and operates totally via the internet. So customers don't have to visit any stores, they just need to log in to the website- select the products- add them to basket- and pay. ASOS has a warehouse where they keep the stock and when ordered by customers, it delivers from there. They have a huge warehouse of 32,500 square meters. They have a head office which is located at:
Greater London House
Hampstead Road
London
NW1 7FB
UK
Promotion
ASOS promotes itself by giving out discount codes. They are always active in emailing their registered customers about the updates fashion. Once the customer has purchased a product, they will start receiving the newsletter and booklets about the website. As they are on internet they promote it by posting videos of catwalks, fashion shows and more. They even promote themselves on social networking sites as Facebook, Twitter and Instagram.
People
People are the employees that work for the business, without them it's impossible to handle such a huge business. These employees are highly trained and professional in their work. In ASOS the customer service is bit different than what is provided in the retail stores. These people are highly skilled in the IT sector, so they are updated with the trends. Some of the BOD who are in charge of ASOS are Chairman-Lord Waheed Alli, Chief Executive- Nick Robertson, and Non- Executive Director- Karen Jones.
Process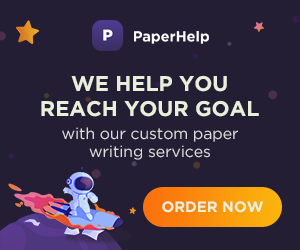 Shopping experiences at ASOS are totally different from any other high street store. Customers are not able to try the product but they can only see it through images. The product they want to buy, will then be passed on into the basket and then it can be purchased through PayPal, credit card. The delivery will be expected in 4-5 working days. Physical
Evidence
As mentioned before ASOS operates totally from an online platform, so it does not have any physical evidence. The physical evidence is the receipt or the printouts of the products they have purchased. The official website of ASOS is http://www.asos.com/. At ASOS they regularly update their website with new products and promotions.
2. Summaries the integrated communications strategy used by ASOS? ASOS is now number two retailer in UK. They are among the hugest retail online fashion store. Their recent activity was to open an e-tailing shop inside Facebook, and it was launched on 27th January 2011. ASOS is always working hard to change the market trend. Customers can now track their deliveries. Customers can shortlist their products, choose color. ASOS also included catwalk features for women wear. So repeatedly ASOS is trying its best to communicate with their customers on an integrated level ASOS used various communications methods.
a. They have increased the pages of their magazine to 116. The first three issues of magazine generated more than 1.5 million pounds in sales and 9% was the average response rate. After that magazine on menswear was also launches in May 2008, which talked about style, trends, entertainment and good fashion sense. b. ASOS always is in contact with their 1.8 million customers. The newsletter helped in sales by 137% in 2001 c. In 2006, there was almost 2236 fashion editorial content about asos.com and its products , which also helped the sales go up by 59% d. ASOS acts as a best friend would to its customers. This means customers spread the word to other people. Most of its customers feel that they have a personal relationship with ASOS. This type of word of mouth has helped the sales go up and helped building loyalty. It was seen that 15% of customers visited the site on recommendation of friends. e. In the last survey by asos.com 73% of customers stated that they spread the word to their friends. ASOS has a team of 30 customer service advisors. This team responds to emails, newsletters and updates the social networking site and regularly communicates with its customers. To connect with customers ASOS is always active on Facebook, Twitter, Instagram, Google+ and they even have their own magazine app for iPhones. To get more engaged, they launched the F-store in 2011. Now they have more than 1.7 million likes on Facebook, more than 325k followers on twitter and more than 440k followers on Google+.
3. What risks do you think managing as ASOS expands overseas? ASOS has to continuously change its market segment in such a changeable industry. People nowadays are unpredictable and their fashion sense changes regularly. Building brand loyalty in such changeable markets is very difficult, and building loyalty is the key to success for ASOS. The main question here is how ASOS will create a stronger connection with its customers in a difficult issues? Since ASOS doesn't have any physical evidence, for e.g. A Store, a shopping bag etc. There are a number of risks that come hand in hand with the benefits of expansion:
1. Personalized content will increase to keep in mind the different locations, their cultures, climates and buying habits
2. Things as trial and returns are also more complicated when businesses expand worldwide
3. Communicating with a personal effect to make each customer feel unique and appreciated takes a lot of effort and when a platform becomes worldwide there is a huge mix of customers that could become loyal, to deal with each one on its own level is also a challenge
4. Delivery channels also have to broaden, new ones also need to be created, new management for each part needs to be recruited etc.
5. Quality control needs to be maintained when a company goes into mass production If we talk about popularity
ASOS is less well known outside Europe. GAP and ZARA are the main competitors of ASOS as they also have online shopping platform, and they are well recognized all over the world in compare to ASOS. So for ASOS to be popular all around the world, it has to target new segments and build the loyalty around the world. ASOS is starting to gain popularity in Australia and USA as they opened their new offices there. With further expansion of ASOS, they should start to consider making more warehouses around the world. Most of their stuff is made in China, Eastern Europe or many other low cost countries, and are then shipped to the UK. They could be more active on social networking sites, post videos on You-Tube in different languages, so people can get engaged to them. Social networking can be a problem at the start. Except this, CRM can be a major problem as well. ASOS can enhance Customer Relationship Management (CRM) system for some promotional engines like interest graph. Customer's interest can be measured through Business Intelligence Data collected online. As mentioned before the main problem would be to create loyalty to the customers, so another way to enhance CRM is to give the customers loyalty program. As ASOS target markets are same in UK and some other countries, if ASOS has to go worldwide, it has to change their target audience from youth to everyone, to attract all demographic segments. ASOS would face many competitors around the globe, there would be many fashion websites similar to ASOS.
4. Identify the key elements of ASOS's strategic marketing plan?
Situational Analysis-
ASOS targets customers who are young and know the sense of fashion, the latest trend. And except this they enjoy shopping online more than going to the actual shop, standing in the queue. To shop online ASOS is providing user friendly interface on their mobile devices also.
SWOT Analysis-
Strength: ASOS has variety of products from shoe wear to accessories. People don't need to go out and shop and waste their time, they can easily call for products online according to their choices.
Weakness: This can be weakness too, if some people wants to go out to shop and see the products, feel them or try them, they can't as they don't have any physical evidence. ASOS should work hard to make their product recognized, by putting adverts or small articles in magazine about ASOS.
Opportunity: To be more active on Facebook, as the people worldwide may not know ASOS that much, but through social networking to be in contact with them. Updating their fashion on Facebook page or group. Answering their problems and dealing with their complaints.
Threat: ASOS has many rivalries, such as GAP, ZARA and H&M and many more who are also dealing online fashion store. As mentioned before there are no physical evidence on ASOS where people could go and try clothes, or exchange or take refunds.
Competitor-
ASOS has many competitors who want to become like it, but they can't. The top most competitor of ASOS are GAP and ZARA, as they both also targets the same target markets and now they even started the online shopping platform. And they both are active on the social networking websites too. The strategy of ASOS covers a lot of area from designers, marketing to customer services. Customer loyalty is their main key element. They consider customer as their king. But this is not the end. By being active on social networking and internet will not help ASOS that much. ASOS always kept design in their mind as the priority. So their designer kept this in the mind as ASOS targets young people and youth, so they want updated fashion and new trends every time. In order to meet this need ASOS became partners with London College of Fashion and promised to give internships to the 2nd year and 3rd year students. Even the corporate culture helped ASOS in many ways, as trading director said "our approach is simple, we work hard and we do it". Marketing and customer service are other point which as important as others.
They believe in speedy, reliable and convenient deliveries. There is no minimum order amount, so in this way customer can start building trust. So customer can order and start building loyalty. ASOS emails their customers so that they can track their delivery. Return and refund policy is also there. In 2012 ASOS also started their international office in Sydney and New York to give better customer services. They even give 10% discount to students to promote their brand between youth. ASOS have tailored their website with different languages. They have even introduced cat-walks and ramp shows on the website to get engaged with the consumers. 300 videos are been uploaded every day. Many IT people are working hard to make ASOS #1 website. They are using many web-trends analytics and visitor data marketing, which helps them to analyze the best campaign. Beside this, the business intelligence data is also one important key element of ASOS. They use web based application to track and to save the database of their customers. Except all this they even used warehouse management system to read the code.
Apart from this, ASOS's 2nd market strategy is that one can sell their old clothes, which will be bought by ASOS and they will pay you back and from that money you can shop at ASOS. If you see the best technology, ASOS is the best example. The high technologies used and IT people working under ASOS are highly skilled. Except this customer relationship is their key element and the most important part of ASOS.
Bibliography
College, E. (2011, December 18th). http://press.emerson.edu/imc/2011/12/18/asos-is-now-as-seen-on-facebook/#more-1407. Retrieved from http://press.emerson.edu/: http://press.emerson.edu/imc/2011/12/18/asos-is-now-as-seen-on-facebook/#more