Compare and contrast the range and purpose of different forms of assessment. Prior to moving into an organisation all individuals are assessed as are the care providers to ensure that placements can meet and preferences of the individuals. The organisation conducts independent assessments by a qualified key member of the team to assess the needs and preferences of the individual to ensure that the organisation have the facilities and resources to cater for them. The key areas for assessments for needs and preferences would be:
Don't waste time Get a verified expert to help you with Essay
Emotional
Physical
Social
Leisure
Key professionals then hold a Care Planning Assessment (CPA) meeting along the individual to discuss the outcomes of assessments. Active support is provided holistically within a role package for all individuals for all aspects of living. This is implemented through means of care plans and structured weekly planners. Before an individual is identified as needing specialist care and support, they must undergo a series of assessments. These assessments may not diagnose a learning disability, but they do decide whether the individual will receive social care. This explains the types of assessment an individual may undergo, including: – Official process or corporate screening procedures
– Clinical assessments
– Behavioural assessments
– Holistic assessments
– Person Centred Planning (PCP)
– Comprehensive assessments and care plans
A range of assessments can take place in the social care field where the differing assessment processes include: comprehensive assessment
community care assessment
multidisciplinary assessment
needs assessment
social functioning assessment
psychiatric assessment
risk assessment
performance assessment
health and safety assessment
behavioural assessment
Intellectual assessment.
Any individuals moving in a care home need to be assessed which is call a pre-admission assessment. This assessment is held by a qualified member of a staff or the home manager. The organisation will take into consideration the activity of the daily living, the past medical history, social and personal background, a formal/informal assessment and a visual assessment is carried out. The pre admission assessment of individuals should involve: Name of the individuals, date of birth, marital status and address Next of Kin, relationships, family and friends involvement contact details and address GP name and address, Social worker name
Cultural needs, religion/relevant policies, social background Past medical history, provisional diagnosis
Equipment required prior to admission(walking aid, cot sides, specialised bed, pressure relieving equipment) The activity of the daily living:
Maintaining a safe environment
Communication
Breathing
Nutrition
Elimination
Hygiene
Mobility
Sleeping
Pressure care
Medication
Physical capabilities
Mental well being
Knowledge & understanding of condition
Dying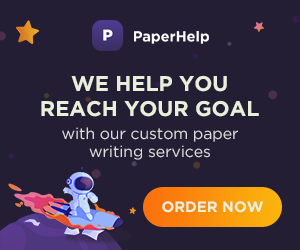 1.2 Explain how partnership work can positively support assessment processes
Working in partnership with GP, Families, friends and other care professionals (social worker /advocate) give a better understanding of what care the individuals needs and if these needs are met. Having gained a lot of information about the individual the organisation will be able to build a better picture of the service user. This will highlight the principles which determine good practice including: – Choice

– Rights
– Respect and dignity
– Individuality
– Privacy
– Confidentiality
– Emotional needs (and empathy)
– Independence
– Valuing people
The purpose of assessment is to describe and evaluate an individual's presented needs and how he is to be supported to live a full and independent life. The impact of a person's needs on his or her independence daily functioning and quality of life is evaluated, so that appropriate action can be planned. Assessment involves both the person with needs and professionals explanations how different needs interact. Working in partnership with other professional bodies ensures service users using services are benefited. However basic personal and holistic information is gathered from family, friends or people whom the service user was known to and previous life activities/background. This information helps to carry out assessment and build up care plan in such a way, and be sufficiently transparent, for individuals to: Gain better understand of their situation
Identify the option that are available for managing their own lives Identify the outcomes required from any help that is provided Understand the basis on which decisions are reached Appropriate service provision can then be planned both in the immediate and the long term to promote or preserve independence. One key principle is that the person's views and wishes shape the assessment process. Individual is helped to prepare their contribution to the assessment and having the right information. Support and advocacy arrangements available will facilitate this. Assessment should be responsive to people's changing circumstances of independence over time.
Therefore an effective assessment of individual is crucial when appropriate of family members; carers and other care professionals are involved. Implementation assessment process by health and social care agencies will promote better care services and better outcomes for service users and more effective use of professional resources. Basic information will be checked and validated by the agreement of the service users to confirm that is up to date and accurate. Assessment builds a rounded picture of the service user's needs and circumstances including not only health social care issues but also relevant : Housing
Benefits
Transport & other issues. It is essential that the organization work in partnership with all of the people surrounding the individuals in order to ensure the best possible support and care is provided. This will include carers, families, advocates and other people. In order to work well in partnership, there has to be good communication and the organization will need to have good communication skills. Learning from others and working in partnership is important. It will help to understand the aims and objectives of different people and partner organization as they may have different views, attitudes and approaches. The organization will work together sharing relevant information with each other to ensure the individual receives the best support and care possible. These include: Doctors
Other health professionals
Nurses
Social workers
Advocates
Physiotherapists
Occupational therapists
Welfare benefit advisors
Personal financial advisors
It is essential that everyone's focus is on providing the best care and support to individuals for example:- Supporting the individual to achieve their goals and be as independent as possible. Respecting and maintaining the dignity and privacy of individuals Promoting equal opportunities and respecting diversity and different cultures and values Reporting dangerous abusive, discriminatory or exploitative behaviour or practice. Communicating in an appropriate, open, accurate and straight forward way Sharing knowledge and respecting views of others to achieve positive outcomes for individuals. 2.1 Initiate early assessment of the individual
An early assessment of the individual is done on pre admission to the care organisation. The assessment of the service user needs and abilities is taken into consideration as person centred. As a manager I currently looked at:- Hearing/Sight/Speech – any impairment, aids severe/complete loss Comprehension – Clear understanding or any support needs
Ability to make choices – Identify how the service user wants to append the day and agree "daily life" plan. Orientation – know where they are and review the service user safety and security Memory- need to assess capacity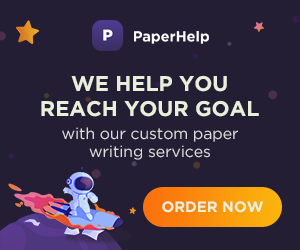 Well being – any anxiety, agitated /restlessness
Mobility and Walking, Moving – complete moving and handling assessment sheet immediately on admission. Any risk identified include in care plan Potential to fall – Complete falls risk assessment immediately on admission. Dexterity – use of hands well and effectively.
Oral care – How he/she clean teeth/ can he/she deal with their dentures Washing, dressing and foot care – identify preferred toiletries/ hairdresser/barber Re: hairdressing requirements or make observations on foot care ask if any problem. May consider visual assessment Skin condition – complete pressure sore risk assessment within 4 hours of admission. Any risk identified care plans required. Categorise pressure ulcers. Use body map and wound assessment form. Photograph skin with consent and make a referral for specialist advice. Sleeping – Ask service user if sleep well or experiencing difficulty with sleeping, need night sedation or any warm drinks or reassurance. Medication – risk assessment and care plan required. Observe effect of medication and record outcomes. Arrange six monthly reviews with GP (as a minimum). If medication given covertly check capacity following the capacity assessment and arrange multi disciplinary assessment. Financial choice/arrangements – check capacity
Personal perspective – religious beliefs, cultural interests, education requirements and family involvement. Name of advocate, relationship and contact number. Nutritional risk – check level of nutritional risk using the MUST risk assessment tool. Complete MUST nutritional risk assessment within 24 hours. Any risk/problems identified: food diary and care plan required. Inform chef, consult dietician as required. Food and Preferences – Record any allergies or diets. Assistance in choosing meals, specific dietary requirements as a result of an allergy, medical condition or religious belief Drinking and eating abilities – eat & drink independently, guidance, prompting or help in cutting food/ need to be fed. Consider use of a fluid balance chart.
Swallowing – Any swallowing difficulties, require soft diet, a liquidised diet/or thickened fluids; be at risk of choking or aspiration, assess risk of choking. Require feeding e.g. PEG feeding. Mood/emotion – what make him/her happy/sad? Complete geriatric depression scale. Low moods or mood swings /feel suicidal. Relationships and interaction – Relaxed, distressed behaviour/ frequently restless or agitated which impacts on their daily living. Observation if demonstrate intense anger or distress. Response to care intervention – ask what are their expectations? Able to make own choices, resistance to care or need encouragement. Urinary continence – How manage going to the toilet. Manage independently with aids. Ask for specific aids. If has a catheter what type. Faecal continence – how manage bowels.
Continence assessment required specific aids. If has a stoma what type is this temp or permanent. Breathing – Any breathing problem, shortness of breath. Airway management e.g. suctioning, tracheotomy, ventilator, oxygen. Specify equipment & complete risk assessment. If smoker complete risk assessment. Pain – Have any pain, experiencing severe pain which is difficult to control. Use assessment chart in conjunction with or alongside MARR Chart & CP-1-13(b). Refer to GP as required.
2.2 Support the active participation of the individual in shaping the assessment process All individuals are encourages and supported to maintain self identity and individuality. All individuals are encouraged to engage in their Care Plan Assessment (CPA) meetings, formulation of person centred care plans and integration into the wider community. Prior to CPA meetings their personal views, wishes, needs preferences and outcomes. All individuals are encouraged to express their personal views and preferences regarding all aspects of daily living including the care they receive within the organisation and outside resources.
Care plans are person centred and are formulated with the input of individuals. CPA meetings are generally set for the individuals are invited to engage and discuss their own care package. Active support is provided holistically within a care package for all individuals for all aspects of living. This would be taking in consideration accessing in-house resources such as e.g. psychology therapy session. Supporting individuals to explore, maintain, and sustain family relationship and research facilities and resources. Al individuals are supported and encouraged to be independent in accessing other health professional such as G.P's, dentists, opticians etc with the help of necessary staff advocate and liaise on individuals behalf's. Individuals are offered talk time on a daily basis, this enables them communicate any feelings, wishes, needs and preferences and gain support for any aspects of life they may need. The organisation work in compliance with the regulation that would mean respecting and involving service users in shaping their care plan.
The service users are enabled to make or participate in making decisions, relating their care or treatment. The individual is provided with appropriate information and support in relation to their care or treatment. Service users or those acting on their behalf are encouraged to understand the care or treatment and choices available and discuss with an appropriate health care professional or other appropriate person the balance of risks and benefits involved in any particular course of care. The service users or advocate are able to express their views as to what is important to them in relation to the care. Where appropriate provide opportunities for individual to manage their own care and support them to promote their autonomy, independence and community involvement.
Taking care to ensure that care is provided to service users with due to regard to their age, sex, religious persuasion, sexual orientation racial origin, cultural linguistic background and any disability they may have. The organisations also ensure that the service users' human rights are respected and taken into account. Systems are put in place to gain and review consent form people who use services and act on them. Personalised care, treatment and support are given to service users for example:-
Care and welfare of people who use services
Meeting nutritional needs
Cooperating with other providers
Safeguarding and safety
The organisation ensure applying person centred planning in all aspects of health and social care work particularly in relation to vulnerable individuals e.g. service users with learning disabilities, physical disabilities, mental health issues, total communication, essential lifestyle planning and person centred reviews. Moreover working towards person centred outcomes e.g. satisfaction with care involvement and communicate with service users to find out their history, preferences and wishes. Work sensitively with service users who have an impaired capacity to express consent e.g. adapting working approaches using physical or communication aids, seeking help where necessary. It is vital to listen and respond to service users' questions and concerns responding appropriately and work to resolve conflicts if consent cannot be established. Seeking extra support and advice where necessary.
2.3 Undertake assessments within the boundaries of own role
As a social care manager I should be qualified and meeting the requirement of the CSSIW to be able to work accordingly to carry out service users' assessment. Good working knowledge of care legislation and regulation and understanding of social care policy developments. I should have excellent verbal communications skills, time management and planning skills and comply with the relevant domains within the skills framework. As a social care
manager the main focus of my work will be to undertake care assessments with service users whether in the organisation or pre-admission assessments. I will be working with the service users to develop their care packages which meet their preferred outcomes.
As a Registered and qualified care manager I will be accountable for all my responsibilities. I have to contribute to the development of the service users to enable the empowerment of vulnerable individual and liaise with local and other services to promote access to them. I have to ensure in all my work that I recognise the diverse nature of the service user and deliver services accordingly. I have to undertake a timely assessment of an appropriate level and in depth with the service user to determine their level of needs in line with the Skills Framework. Where the service user has a carer I should offer them an independent assessment and identify the outcomes they wish to achieve in their own right and if the assessment is in line with framework policy. I also identify whether the service user or carer are within the framework eligibility criteria for services and inform them of my decision. As a care manager following initial assessment I should decide whether further specialist assessment are required and arrange them as necessary. This could be other specialist e.g. Sensory impairment
Occupational Therapy from health or housing services
District Nurse
SENSE etc.
Where Service user or carer does not meet the framework eligibility criteria I should work creatively with them to identify way in which they might make their own arrangement to enable them to achieve their preferred outcomes and care package. As a manager throughout the formation of the care plans, accesses to services are also considered. All service users are entitled to access services, but it is important that there are service users who may need more assistance that most in order to make that decision, for example individuals who suffer from dementia or those with learning disabilities.
When making a full assessment of each service user, access to specialist professional support and advice are discussed. Specific services are accessed immediately in response to a service users assessed need, including (but not limited to) health care, nutrition and physiotherapy. However any mental health needs are recorded and the relevant services provided. Medication needs are assessed and provided as appropriate. Palliative care plans are formulated where necessary. Advocacy services are fully available.
2.4 Make recommendations to support referral processes
The referral process is a systematic approach to help service users use services or resources, with the aims of promoting wellness and enhancing self care and quality of care. By gaining their life stories during the care planning process, I can ascertain what may prove to be a positive stimulus for them. Care plans are not tick boxes; they require active engagement to promote the well being and independence of the service user. Continuity of care is an essential feature of the service users' well- being. When making a referral I should identify: What kind of help the individual needs?
Agency /resources that may help individual's needs
Getting the individual ready for the referral by helping her/him to deal with the feelings about asking for help.
Individuals are referred to other professionals' services for example:- Occupational Therapy
District nurse if any concerns for pressure sore
Speech Therapy
Physiotherapy
Swallowing Disorders (Dysphagia) in adults
Sensory impairment (Blind, Hearing etc.)
As a manager working with individuals needs referral to other professional is vital as to promote their well-being.
3.1 Develop a care or support plan in collaboration with the individual that meets their needs Completing risk assessments is another method and one which every care service must involve itself in a regular basis. Risk assessments are an essential tool for me as a manager to understand firmly what is happening to provision of care, whether reviewing medicines distribution, manual handling, care planning or general health and safety requirements. The risk assessment of risk is part of the process of deciding on outcomes. In assessing risk I should looks at the balance between possible beneficial and harmful outcomes and the likelihood of their occurrence within a stated time scale. Risk assessment are carried out in great detail I ensure that once identified any measures needed to protect service users and staff are put into place as soon as possible considering policies and procedures to promote safety and well being of service users.
Risk assessment involves the activity of collecting information through observation, communication and investigation. It is an ongoing process that involves considerable persistence and skill to assemble and manage relevant information in ways that become meaningful for service users as well as the practitioners involved in delivering services and support. To be effective it needs service users' families, carers and practitioners to interact and talk to each other about making a judgement on any potential harm and measures to reduce this. However during the risk assessment the following should be considered: Individual with a disability or elder people should not simply be seen as the source of risk- their view of risk and that of their families and carers have a prominent place in the identification assessment and management of risk. When gathering information from adults and family/carers all staff need to emphasise the importance of information that is both accurate and identifies any concerns or issues that may increase the probability of any harm occurring.
There should be a focus on a person's "strengths". Consideration should be given to the strengths and abilities of the service users their wider social and family networks and the diverse support and advocacy services available to them. A person Centred Approach should be used to identify access and manage risk. An assessment and subsequent risk management plan needs to be clear if it is to protect the service users or others. Each assessment should identify a review date and include the signature of everyone involved in the assessment. Decision making in relation to risk must be clearly evidenced on relevant information.
As a manager I need to recognise that there is joint accountability/ownership for risk decision. Practitioners and service users need to know that support is available if things begin to go wrong. Information sharing needs to be part of the decision making process with regard to appropriate disclosure. This approach supports the recognition of an individual's right to make informed decisions about the care or support they receive. Working in collaboration to support and meet the individual needs the key features are by person centred planning. There is an approach based on the principles of rights, independence, choice and inclusion of the Individual. As a manager taking into consideration the key legal principles and legislation will help to make informed decisions that promote both the involvement and interest of service users and their families. An understanding of the following legislation is important: Human Rights Act 1998
Disability Rights Act 1995
Mental Capacity Act 2005
Data Protection Act 1998
Health and Safety at work Act 1974
Moreover care Planning is all about improving the lives of those who receive care. Ensuring that I have adequate policies and procedures in place is the first step towards providing effective care planning. Amongst my documentation the care plans are the most significant I will maintain. They should be regularly reviewed and stored in a safe place. I will hold them in both physical and electronic formats and establish a schedule for the following: Full assessments to be undertaken prior to the provision of a service. This should include Mental Health Assessments, Consent Records, Personal Details, Health Details, Palliative Care Needs, Needs Assessment, Record of Involvement etc. Documentation is in place to ensure that the service user is being involved in the formation of their care plans. Cultural needs are being respected and considered.
Long-term conditions are being considered.
The well-being of the service user is actively promoted.
The language used is clear and easy to understand. The service user must always be kept in mind when constructing their care plans, as they must be able to fully understand its contents. Care Plans take the form of communication tools rather than dictates. A key worker system is in place to match individuals with staff. Relatives and other key individuals are involved in the care planning process.
The human rights, dignity and any special concerns are always considered fundamental to the provision of care and the construction of the care plans. Awareness is present of different communication needs in order to inform care planning. Learning disabilities and conditions like dementia should therefore be considered when discussing the care plans for these individuals. Assumptions must always be avoided. Staffs are trained to understand the importance of verbal and non-verbal communication, with respect for situations which may impair understanding.
3.2 Implement interventions that contribute to positive outcomes for the individual The crucial element of care planning is to consider the individual in the process. As the care manager, I need to show that I am planning a service around the identified and agreed needs and desires of the individual rather than fitting a person in my service. In order to achieve best outcomes, I will need to consider how to ensure the full involvement of the individual. It may be that an official care planning document may be threatening and inaccessible. For example, I may be supporting a deaf person who uses British Sign Language, which may need to be translated in another language. Care plans documents vary and I do have some autonomy in terms of the design and content. However, it is important that I can clearly indicate the desired outcome for the individuals. The process for the development of individual care plans should start by gathering information from key sources. These could include; Service user
Generally family
Social workers
Current service providers
General practitioners
Other health professionals (e.g. psychologists, psychiatrists, nutritionists etc.) Community nurse
Intervention and support is considered, once the goals or objectives have been agreed, I need to think about how to implement the plan. I need to be aware of the need for ongoing collaboration with the service user so that outcomes will be more effectively achieved. I need to ensure that packages are effective throughout their lives and that service users are enabled to get the most from the package designed for and with them. In order to do this, I need to consider how to encourage constructive, ongoing feedback. I will gain a more balanced and useful picture if I invite feedback from a range of sources including: The service user
The service user's family
The team members
Partners involved in the caring process.
Each package must be reviewed at least six month and any changes made. There are different ways of doing this: Meetings with service users to gather their views
Internal review meetings
Monthly update reports on progress and difficulties
Staff meetings
The involvement of an advocate for the service users
Consultation with others, for example, family members, counsellors and other professionals.
4.1 Develop others' understanding of the functions of a range of assessment tools As a manager my systems should provide a good framework for practice and ensure consistency for residents. However, most important is the training and awareness of the staff team. Initial training is crucial if staffs are to understand, not only the process, but the reasons for example: For managing medication in the prescribed way. The national minimum standards emphasise the need for accredited. It is also emphasises that the content of such training should include the way in which medication is used, the problems which can arise and the principles which have informed the policy on the management of medication. The most important mechanisms for providing support to resident and staffs are through staff training and development.
The Care Standards Act 2000 prescribes in Standard 30 (30.4): That all staff receive a minimum of three paid training days per year ( including in-house training) and have an individual training and development assessment and profile. This minimum requirement will ensure that team members meet the National Training Organisations workforce training targets and that my practice setting will therefore continue to meet the changing needs of my residents. As a manager, it is my responsibility to take into account and differentiate between individual team members' abilities as well as their developmental needs. This will be in terms of their knowledge, skills and accredited qualifications and I will have to audit and supervise to ensure that they remain appropriate to their current roles. However this will consider training: Manual Handling
Infection control
Risk Assessment
Care Planning
Health and Safety
Medications etc.
As part of their training, most carers will be expected to develop the skills and knowledge to identify that a client has specific need. Having the knowledge of individuals' diagnosis enables the staff team to ensure that choices offered and encouraged to individuals are suited to their personal limitations. This also promotes the well being and protection of individuals by having an in depth knowledge of mental health illnesses that could result in them having a detrimental effect on there well being and safety caused by their own behaviour, vulnerability and exploitation.
There are also a number of physical conditions that can impair a person's mental health (i.e.):- An individual whom has diabetes and as a result has a HYPER resulting in them becoming aggressive and disorientated this could be mistaken for the individual displaying challenging behaviour, therefore the staff team need to be aware and have the knowledge of the condition where individual will need medical attention. Another example could be an individual whom has moderate asthma leading to an asthma attack; staff team should have knowledge and understanding of this condition for intervention and treatment for the individuals seeking medical help. As a manager I support staff to observe and use best evidence and knowledge based practice in their work by assisting to identify training needs in these areas through reflective practice and supervision.
I also coach and mentor staffs when working with individuals throughout the day the staff team also regularly engage in reflect practice. There are many training manuals, text book and journals within the work place that staff have access to, enable them to improve their knowledge and understanding of individuals.
4.2 Develop others' understanding that assessment may have a positive and/or negative impact on an individual and their families.
Service users and carers' families have a critical role to play in success for care planning, and care management. Their involvement is an integral part within each of the thematic headings outlined in this document. Involving them in the following ways:- Sharing of information in respect of the illness and reasons for being there. The assessment process including risk assessment.
Safeguarding and developing key social supports networks.
The choice of accommodation.
Families involvement may sometime cause negative impact on service users well being. For example for (Domiciliary care) Families insisting to shower a service user where no hands are rails are in place, and no appropriate equipments according the service users condition/mobility. Families may think that a service user is not receiving proper hygiene care, whereas on the other hand not taking into consideration the health and safety factor.
4.3 Develop others' understanding of their contribution to the assessment process.
All care staff attends detailed care induction programmes and their ongoing progress is evaluated through regular mentoring and appraisals. Annual training updates are compulsory for all staff. For examples below organisation's care worker training programme includes: Health and Safety 1974
RIDDOR/COSHH
Food hygiene
Personal care
Back care
Communication
Bereavement
Record keeping
Challenging behaviour
Confidentiality/Data protection
Moving and Positioning
Fire safety
Emergency First Aid
Medication
Specialist training dementia
Every care worker spends time shadowing more experienced colleagues and is fully supported by the management teams. As a manager I encouraged all carers to undertake further qualifications and wherever possible and provide them with opportunities to extend their studies. All staffs are continually assessed during regular supervision sessions. Carers play a vital role in providing care to people in the care home. As a care manager I encourage staff to carry out health and safety assessments all the time on service users and to report to me any concern. Staffs are made aware about the legislations and why it is important for them as they need to work according to regulators to avoid any mishap. For example: – equipment out of order.
5.1 Review the assessment process based on feedback from the individual and/or others. The organisation aspires to best practice as set by CSSIW in developing implementing, monitoring reviewing service delivery/care plans. Care plans are formulated with where possible with the individual and implemented daily throughout the staff team and staff work in accordance to any guidelines that interlinked with care plans along with risk assessments. Throughout my working role and responsibilities I monitor care plans daily to ensure they are maintained and sustainable. Care plans are reviewed within allocated time scales. Some of the relevant legislation that effects my work roles in regards to service delivery and care plans are:- Health and Safety Act 1974
Care Standard Act 2000
Human Right Act 1998
Data Protection Act 1998
Mental Capacity Act 2005
Mental Health Act 1983
NHS and Community Care Act 1990
Under care standards every individual has the night to have their needs assessed and have these met as far as possible. Within the organisation individual's needs are constantly changing and being reviewed due to nature of the individuals whom we support and cater for. As a manager I carry out monthly audit anybody involves in the care home e.g.: GP, OT, District Nurse, Service User, Chiropodist,
Physiotherapist
Speech Therapist
Dentist
Opticians
Dietician
Mental Health (Psychiatrists)
Social Services
CPN
As a manager I generally invite all outside agencies and key professionals to complete service questionnaires to enable us as an organisations to maintain and strive for the highest standards of care. As gather feedback from these professionals, whether they think my referrals were relevant and appropriate with my care organisation. I asked them how they feel I have used their knowledge within the time scale. As a manager I include also about outcome.
5.2 Evaluate the outcomes of assessment based on feedback from the individual and/or others. Based on feedback from other professionals involved in service users' care. We did receive some constructive feedback about how we can improve our performance and service. GPs stated were satisfied with the service provided to our service user and that our care planed it very much up to date. The District Nurse stated in their comments that they are very satisfied about following appropriate treatment and service users are being referred. Service users families are very satisfied as their loved one is having appropriate care and is well looked after. They are well pleased about the way the service users can make her choice on her care having review meeting on the care planning and taking their concern into consideration.
5.3Develop an action plan to address the findings
The purpose of the Action Plan is that a person receiving services has an individualized, personalized plan for their supports, formal and informal. The plan identifies the supports the person has chosen to use, the person's intention or desired outcomes of their supports, who is responsible for the supports, and, how and when those supports will be reviewed for effectiveness. The plan provides a written summary of Issues and Goals, the Plan/Strategy of each support, the Responsible Person(s) for providing that support, and the Target Dates for completion. The plan is intended to assist the person, and the people who support them, to better understand the intent and purpose of the supports, and who is responsible to carry out each part of the plan.
It should be written so that the person can easily understand and refer to it. It should enable a person to easily review their plan and the agreements that have been made. The plan also allows the person to build upon their own strengths and be an active participant in their supports. A plan is completed at the time of initial assessment, should be regularly discussed by the person receiving supports and their case manager, and updated as a person's support needs change. Progress, lack of progress, and changes to the plan are recorded in the person's file. Any significant change that triggers the need for a new assessment must also trigger the need for a new plan.
I have produced few examples below for action plan:-
Client Name: Michael Cornell Date: April 12, 2010
Issues and Goals
Plan/Strategy
Target Date
1. Issue: I feel down a lot.
Goal: Increased energy and interest in their hobbies.
-Refer to Elder Care Clinician for further assessment and treatment. 15
April 2010
2. Issue: Not eating well and losing weight.
Goal: Eat well to manage my diabetes and gain 10lbs.
-Refer to Nutrition Director at CVCOA for nutrition consult for Michael & Jennifer. -Refer to Meals on Wheels (MOW) 2x a week.
-Jennifer wants to cook evening & weekend meals.
-Michael will have nutritious meals at Barre Project
Independence (BPI) 3x a week.
-Michael, Jennifer & Marie will review in 3 months progress toward goal.
20 April 2010
Issue: Assistance needed with personal care, dressing, bathing, laundry and housework. Goal: Michael will have the PCA assistance he needs
7x a wk. For independence in his home.
Provide PCA 7x a wk. For personal care.
13 April 2010
Michael's spiritual needs are not being met.
Goal: Michael's spiritual needs will be met through visits from his minister and attending church. 2 -Michael would like Jennifer to call the minister, Barbara Watkins to arrange for a visit. -Michael will let Barbara know that he would like spiritual visits 1-2 x a month if possible. -Jennifer agrees to bring Michael to church 2x a month. Michael's friend John will bring him 2 x if Michael wants.