Blue Cross and Blue Shield Association is one of the many major health insurance companies in the United States. The company was started by a man named Dr. Justin Ford Kimball in 1929. Kimball started the program because he noticed that teachers had a huge burden of medical bills in his area. He started a plan for teachers to be able to have a three week hospital stay covered for as little as fifty cents a month. The first plan was a hit when over 1250 teachers enrolled at once (Blue Cross and Blue Shield Association History). The plan started to spread throughout the United States. In 1934, E.A. van Steenwyk designed the Blue Cross name and symbol. By 1938 there were 38 Blue Cross plans in the United States with a total enrollment if 1.4 million (Blue Cross and Blue Shield Association History). Blue Shield was developed in 1939 in California and was designed to cover the costs of physician's services. In 1948, Blue Cross and Blue Shield merged and because what we know it as today as Blue Cross and Blue Shield. Since 1998, Blue Cross Blue Shield has over 3,012,571 customers insured (Health Insurance). Since the start of the company in 1929, Blue Cross and blue shield has expanded all across the United States and offers many insurance products.
Don't waste time Get a verified expert to help you with Essay
Blue Cross and Blue Shield offers a variety of different plans to meet a families' or an individuals needs. Blue Cross and Blue Shields has over thirty eight independently ran and locally operated companies from Hawaii all the way to New York. The companies offer a variety of plans for medical, dental, and vision. There are many different options to choose from and plenty of resources available online to choose which is best. One plan the companies offer is the Consumer Directed Health (CDH) Plan. This is a high deductible plan that employers offer to their employees that have lower health costs for their employees because the employers cover part of the costs (Consumer Directed Health Plans). Some key highlights of the plan are lower monthly premiums, higher annual deductibles, preventive care at no cost or with modest copay, and combined deductible for medical and pharmacy expenses (Consumer Directed Health Plans). There are two plans that can be combined with the CDH which are Health Savings Accounts (HSA) and Health Reimbursement Arrangements (HRA). Both of these are where the employer helps the employee pay out of pocket expenses for medical care. There are a few other plans that the company offers such as Healthy Reward 2.0 which encourages employees to live a healthier lifestyle and earn rewards by doing so. Another plan is the Blue Choice Advantage Plan that allows the insured to go to any doctor they choose without a referral (Blue Choice Advantage). These are only a few of the health care plans offered by Blue Cross and Blue Shield and there are many more to choose from.
Blue Cross Blue Shield also offers a variety of dental plans for the family or for an individual. The first program is called the CareFirst Blue Choice Discount Dental Program. This program offers twenty to forty percent off of all dental needs using the list of providers who accept this program. Another program that Blue Cross Blue Shield offers is the Dental Health Maintenance Organization (DHMO) which offers preventative and corrective dental care at a predictable price. CareFirst BlueCross BlueShield (CareFirst) Preferred (PPO) Dental offers the insured to pick any provider they would like, but have the option to use an in network provider and have cheaper costs. There are a few more plans offered for dental just requires research to find the best option for a family or an individual. The company also offers a few different options for a vision plan that fall along the same lines as the dental. The plans give you the option to use in network providers that are offered at a cheaper cost or you can choose any provider you desire just a little more out of pocket costs. There are a few special programs that the insurance company offers such as Premium-Only Plan (POP), Flexible Spending Accounts (FSA), and BlueWorldwide Expat (BWE). "The POP allows employees to designate their monthly health, dental, and vision premiums as "pre-tax, easy to set up and requires very little administration, reduces FICA withholdings for the employer and employee, and converts after-tax contributions to pre-tax contributions. Contributions to FSAs means lower taxes for members and employer it lowers FICA taxes, controls benefit costs, manages compensation, and employees pay for expenses with pretax dollars.
The BWE offers Comprehensive indemnity-based products for employees and dependents, centralized administration and claims payment, 24-hour medical assistance and customer service, medical evacuation and repatriation, cashless access to inpatient services, multilingual assistance, access to more than 25,000 internationally credentialed providers, and access to Blue Card indemnity network of providers while traveling to the U.S., flexible benefits, and currency conversion" (Medical). In today's economy it is essential to find affordable health insurance. There are hundreds of websites online that can give you free quotes and help find affordable health insurance. It is best to research as much as possible to find out what all is offered and which plan is best for the family or an individual. Blue Cross Blue Shield has been around since 1929 and is widely used across the United States and has thousands of providers so it is easy to find a provider close. The company is in thirty eight states and has over three million insured and growing every day. With our healthcare system changing everyday it is nice to see some names that have been around for a long time. Hopefully, companies like Blue Cross Blue Shield will be around for many more years to come.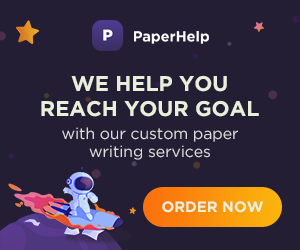 Bibliography
1. Blue Cross and Blue Shield Association History. (n.d.). History of Blue Cross and Blue Shield Association â FundingUniverse. Retrieved from http://www.fundinguniverse.com/company-histories/blue-cross-and-blue-shield-association-history/ 2. Blue Cross Blue Shield. (2012, May 14). Health Insurance. Retrieved July 15, 2012, from http://www.ehealthinsurance.com/ehi/healthinsurance/bcbs?allid=Goo28708 3. Consumer-Directed Health Plans. (n.d.). CareFirst BlueCross BlueShield. Retrieved from https://employer.carefirst.com/wps/portal/Employers/CDHPlans?WCM_GLOBAL_CONTEXT=/wcmwps/wcm/connect/Content-Employers/CareFirst/GAPortal/ProductOverviews/Tab/cdhWhatisaCDHPlan 4. Blue Choice Advantage. (n.d.). CareFirst BlueCross BlueShield. Retrieved from https://employer.carefirst.com/wps/portal/!ut/p/c5/jc7BDoIwEATQLzKdAq3lCKbQDQYkCgIXw8GYJgIejN8vvRkj6u7x7WSHdWzesX_YS3-309hfWcM6eQozWXAKfRR1CFAmqIjy2kMlZm9fPDWJAAXpTlFZcij5T3qTRiZYbwHoQwwvF3qfxIqD_B_po2u7fKHlm39o5_zbf-dYmAgsN9NwZrehamBp9QSM0lTI/dl3/d3/L2dJQSEvUUt3QS9ZQnZ3LzZfOUs2TzFJOTMwRzVIQTBJUzZVMkI0UTIwODY!/?WCM_GLOBAL_CONTEXT=/wcmwps/wcm/connect/content-employers/carefirst/gaportal/