Brand Audit
Remember! This is just a sample.
You can get your custom paper by one of our expert writers.
Get custom essay
89 writers online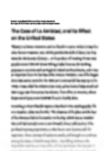 The sole objective of this brand report is to know about the brand potency of Mobilink in the Pakistani market in comparison to other competing service providers. The other objective is to put a spotlight on the different cellular companies operating in Pakistan and the perception of the users about them.
TARGET AUDIENCE:
As far as the Mobilink is concerned, it has no specific target audience because it is catering the requirement of all the users through its different packages. Cell phone is a requirement of every one so it also of several segments whether it is youth, ladies or corporate sector.
Brand Positioning makes sense to launch multiple products to cater to the requirements
RESEARCH METHODOLOGY:
INTRODUCTION:
The purpose of the research methodology is to carry out different methods of research to accomplish the set research objectives pertinent to the brand tracking. For that purpose, a set of questions have been made to inquire and analyze the responses of the respondents.
RESEARCH METHODOLOGY:
The research methodology used in this brand tracking is qualitative as well as quantitative in which we have not only used a questionnaire to know the responses of the respondents of the sample group but also open ended questions asked from a set of respondents at mobilink franchises to get a more flexible response from the respondents. Secondary research methods are also used to get the information regarding the competitors and Mobilink to get to know the market structure and the standing of the cellular companies in it. Triangulation and secondary research to find the parity in results.
SAMPLING DESIGN:
The target population belongs to every segment and class of life because cell phone users belong to every class of population and we method is used to cross check the results from qualitative, quantitative cannot discriminate the target market based on SECs. Subsequently, the sample selection is random and random sampling method is used for sample selection to get the feedback of the users from all the classes. The sample size used for the questioning consists of 250 respondents.
RESEARCH INSTRUMENTS:
The instrument used for the research in this brand tracking activity is primarily a multipurpose questionnaire which comprises of open and close ended questions not only to help in the quantitative research but also in the qualitative research as well. It consist questions pertaining to the brand associations, brand recall, brand image, projective responses and brand values. The reliability of the instrument is measured through the triangulation method by comparing the results of all three research methods.
PROCEDURES:
The data collection is through the questionnaire from a sample group of 250 respondents. The screening of the information acquired from entry. All the information from the responses is entered as per the frequency of respondents against the questions. These respondents is done manually using MS Excel as a tool for data.
The objective of this brand audit report is to measure the brand potency of Mobilink in line with the competing brands. The specific issues faced by the brand in terms of market conditions, saturation in the cellular market and the overall recession in the economy will also be taken into account while studying the brand. Also, what subproducts fall in the generalized master brand i.e. Mobilink and to which segments these sub-brands are catering to. When speaking of the target audience for Mobilink, we should keep in mind that in the world of today, cell phone is no longer a luxury as was the case in 90s but now, it has become a necessity for everyone. So when we speak of cell phone target market, we speak of all the socioeconomic classes from A to E. The brand audit is limited to Karachi only because of limited time and resources. But, in order to get a are covered with a dynamic sample population to get diverse views about the brands so as to get a better and augmented understanding of the market perceptions about the brands.
The approach used for brand audit is mainly the survey through set questionnaire and secondary research methods regarding their inputs on brand imagery & usage, brand recall, brand perception, brand loyalty and brand awareness.
BRAND
BRAND (SELF ANALYSIS):
Pakistan Mobile Communications Limited, better known as Mobilink GSM, is a telecommunication service provider in Pakistan. The company is Pakistan's leading cellular operator with a subscriber base of 31.5m and market share of 31% in October 2010. Mobilink's Head office is located at Mobilink House, 1-A Kohistan Road, F-8 Markaz Islamabad. Mobilink's corporate postpaid package is sold under the brand name "Indigo" and prepaid by the name of "Jazz". Mobilink started operations in 1994 as the first GSM cellular Mobile service in Pakistan by MOTOROLA Inc., later it was sold to Orascom, an Egypt-based
group is diversifying its service portfolio by setting up new businesses and also expanding through acquisitions. Recently, they started offering DSL broadband through a wholly owned subsidiary, Link.Net. Additionally, the company has also launched its wireless broadband service through WiMax based technology under the label of 'Mobilink Infinity'. Technology is backed by Alcatel, and company is using a ZYXEL Customer Premises equipment.
BCG GROWTH-SHARE MATRIX
Companies that are large enough to be organized into strategic business units face the challenge of allocating resources among those units. In the early 1970's the Boston Consulting Group developed a model for managing a portfolio of different business units. The BCG growth-share matrix displays the various business units on a graph of the market growth rate vs. market share relative to competitors. OF SBUSCLASSIFICATION
These packages are low growth, high share products. These
established and successful SBUs need less investment to hold their market share. They produce a lot of cash to support the other SBUs that need investment.
These packages are low share in high growth markets. They require a lot of cash to hold their share. Management needs to think hard about question marks it should try to build into stars or should be phased out. It is low growth, low share product. It may generate enough cash to maintain itself but do not promise to be large source of cash.
PRICING STRATEGY OF MOBILINK:
Mobilink was offering Jazz connection for about 3000 rupees 5 years passage of time now Mobilink is offering Jazz connections for about 100 rupees. In 2002 Ufone which is one of the leading competitor of Jazz introduced its prepay connection for about 2500 rupees. In 2005 Telenor came into existence in Pakistani market and offered its connections for about 500 rupees. Then in 2005 Warid also entered the market offering its connections for 250 rupees. In this way price war  ago. Its market oriented statement is "Aur Sunao" But through the
started between these telecom brands in the market. Previously it was Jazz's oligopoly as they offered their prices. In 2005 Jazz offered a Cellphone plus connection and prepaid card implementing a productbundle pricing strategy for creating more attention and attraction. The major shift in the pricing strategy came in when they started 30.second operations using the promotional pricing strategy. In the early days Jazz was offering its sim-cards for a high-price using captiveproduct pricing strategy as its SIM-card is a main product that must be used along with the cell phone. Initially Jazz's call rates and SMS charges were also reduced using discount and allowance strategy and initially directing towards promotional strategy as the competition between cellular brands in the market grew faster. Recently Jazz introduced its offerings of 0.99 per minute call rates in their "happy hour package" which represents their operations with the promotional as well as psychological pricing of their services. Through its happy hour package they are also operating with promotional strategy as they are engaged in continuous promotion through their offerings.
INDUSTRY REVIEWS
In the era of globalization and information society, the fundamental role of telecommunication technologies cannot be underestimated. Although tremendous growth has taken place in the Pakistan telecom sector but most of it can be attributed to the cellular growth. Fixed line is still awaiting a takeoff. Similarly Value Added Services have grown introduced in the telecom sector some very positive impact have been observed on the growth of the sector in a short span of time which is expected to continue to grow for at least next five years if the daring investors influx continue as in the last 3 years. Our Industry already has LL (Local Loop), WLL (Wireless Local Loop), LDI (Long distance and but are still a drop in the bucket. Now that the competition has been International), and ISP (Internet Service Provider) players and WiMax; 3G cellular systems are expected be a part of this Industry soon.
The Pakistan market has reached 100 million subscribers landmark with cellular mobile tele density of over 60% (PTA press release Sep 2010).The growth slowed down in 2009 but has picked up again gradually. At 2006 year end the total subscribers were 48.2 million. In June 2007 the total mobile users reached over 63 million. Based on numbers published at PTA website for 2007, the total number of million, a teledensity of nearly 49%. In 2007 the average growth rate was about 2.5 million new subscribers each month! After second half of 2007 it seemed as if the growth had slowed down but overall it was fine. One remarkable achievement was by Zong (formerly Paketl) which launched very successful.
Telecommunication Co. Ltd (PTCL), is now under the control of Etisalat group of UAE. It has 20% of subscriber share and added the most lines (2.4 million) from 2006-07. Warid, owned by the Abu Dhabi group of the United Arab Emirates and sister of Wateen group is number 4 with 17.0% market of subscribers. Recently it sold 30% share to SingTel. Norway's Telenor, a recent entrant with about a billion US dollar investment in Pakistan has been doing well, based on its recent earning report. It has about 24% of the market share. Telenor stock is listed in the Oslo stock market (TEL) and in US (TELNY.PK). CMPak (Zong brand), formerly Paktel, was the latest target of foreign acquisition. After it got acquired by China Mobile it was rebranded as Zong and launched one of the most successful and aggressive campaigns. Within a matter of few months, Zong has achieved a 8 % market share.
CONSUMER ANALYSIS
The Pakistani mobile users are more price-conscious but in cellular sector they also don't compromise on the quality of voice. So, By taking the advantage of this consciousness of the users mobile operators re enhancing product offering in the form of low rate packages and network expansion by installing boaster.
Mobile sector comes under verity seeking buying behavior by the buyer because it occurs under the conditions of low consumer involvement and significant brand difference. In this market, consumer has low involvement they perceive the brand benefits on the basis ultimate objective is to communicate to other at for off place. Buying is initiated by "communication purpose". Everybody can enter in to buying process by need of communication. In the regard of this communication media vehicles play an important role in getting their service preferred by the users. These days there is a rush of packages  price, voice quality and coverage.
The reason for this is that their out in the market from the mobile service providers, targeting different market segments and offering all kinds of discounts depending on who you call or when you call. Off-peak timings have always been used by service providers to create interest and to lure customers. So, customer seeks indifference among services provided by these cellular operators and switch according to their desire. Factors that influencing on customer switch age to other operator of mobile network are, Price: Users use services of the operator to communication so on of the factor influencing the customer switch age is price. A person in this segment seeks the prices most important factor and operator of service are also offering verity of packages to make the customer attract. Where the price of any product is low people change their taste and divert towards that low price product.
Quality: After the price people prefer quality of voice second because they are paying for the voice if the voice is not clear to them which they are paying for they defiantly they switch to other operators. Coverage:
After the quality of voice second available factor for customer switch age is coverage. Users perceive that the operator's services are available to them where they visit. If they find signal problem they may switch to more coverage operator in the sectors Promotion: With promoting services that has factor too for consumer switch age. Fierce promotion leads an image in the mind of the consumers that company offers many servers and "a customer focus company".
MARKET
Pakistan currently has one of the largest allies of young people in its history, with approximately 25 million people between the ages of 15 and 24. Target market group of cellular sector ranges from 15 to 64 percent which according to demographic profile of Pakistan consist of 56.9% (male 48,214,298; female 46,062,933) of total population. As in the Buying behavior we have studied that Female and male both contribute into making decision for the purchasing of the brand. So the both genders would be in target market.
In spite of this professionals are also Mobilink target audience. The Employment Status categorizes majority (45%) as employees followed by own account workers (42%). About one in ten workers (11%) are reported as unpaid family workers and one & a half percent as employers. As far changes in the comparative periods, unpaid family workers fall by some fractions, employees indicate some increase while own account workers and employers remain on the same level. In the buying and sales of rise of urban consumerism, global corporate such as Unilever, P & G, GlaxoSmithline and many small & medium enterprise and local national companies emerges both manufacture and sell their products
Mobilink brand also depends on these customers too. Along with the in Pakistan. In manufacturing and natural resources, Shell and BP are present in addition to the Pakistani state oil company. Honda, Nissan and Suzuki are among international automotive manufacturers with plants in Pakistan. Mobilink fulfill needs of these local MNC's local national and SME's firms by providing them special service package Brand Inventory
COMPETITOR'S ANALYSIS
COMPETITIVE COMPARISON MATRIX
Bring innovation and VAS and data services to increase revenue Market Growth and industry expansion
Threats
• Recession in economy.
• Rapid change in consumer demand.
• Inconsistent and adhoc decisions from regulatory authorities. • Political Instability, Security issues.
• Adverse shifts in trade policies of government.
• High taxation rate of activation tax is causing a slowdown in consumer growth especially all in rural areas.
• Price competition
• Larger competitors network coverage
• Strong advertisement and media presence of competitors
• Entrance of new competitors like Zong.
• Presence and the acceptability of competitor brand like Telenor and Ufone
Strengths:
• Leveraging brand equity from international corporate "Abu Dhabi Group"
• Having modern network capabilities in respect of infrastructure. • Financial strength of share holder and their telecom expertise 'Warid international"
• Large Post paid based generating high ARPU
• State of the art IP based contact center and leading data center • It has
technical partnering involving "SingTel", "Nokia" and "Wateen".
Weaknesses:
• Need to expand network coverage.
• Need to increase brand awareness and improved market
positioning
• Lack of proactive churn management and stimulate programs to address inactive subscriber
Page 20 of 28
Brand Positioning
COMPETITORS SWOT MATRIX
Low promotional packages activities
The product line is too narrow.
Strengths:
• Subsidiary of PTCL.
• Stream line benefit.
• Knowledge about country culture.
• Experience Variety of
• Value Added Service
• Broad market coverage.
Weaknesses:
• Stagnant Profitability
• Low market share as compare to competitor (Mobilink).
• Overly Dependent on PTCL
Strengths:
Superior infrastructure & technology in PAKISTAN
Have a very strong financial.
They have the ability and resources to hire skilled engineers. Large number of Subscriber
Weaknesses:
Low market share as compare to competitor (mobilink)
Limited coverage due to newly introduce in the market
Signal problem due to limited network
Strengths:
World biggest network
A product of China Mobile Company.
Page 21 of 28
Brand Positioning
Leverage financial resource from CMC
Experienced administration
Weaknesses:
• Low market share as compare to competitor
• They are unable to improve the network means that they are not using their
resources.
• There is the diversion of customers towards other brands due to connectivity issue
BRAND INVENTORY
BRAND ELEMENTS:
Brand elements consist of brand name, color, Urls, symbols slogans, sound and jingles through which one brand is differentiated from other brands.
Brand Name:
Mobilink
Urls :
http://www.mobilinkgsm.com
Logos and Symbols:
Slogans:
Apna Hai
Purple and Whitish Purple
CORE BRAND VALUE
Page 22 of 28
Brand Positioning
Colors:
Quality:
Mobilink Telecom has an uncompromising commitment to quality in this regard. that is why they spare no efforts in pursuing the best in network' services' product offerings.
Innovation:
For years' people complained of the same things on mobiles. At coverage' they are constantly look to make the communication experience different by doing things in a better way. They already introduced 3G supportable system for being see the need of this in the near future. For seeing the growing trend of SMS usage Mobilink has introduces SMSC-less messaging infrastructure that controls the traffic of SMS and makes sure the delivery of messages without involving pending issues.
Customer-Friendliness:
They enjoy working and succeeding together by building close relationships. While they have a sense of purpose in their operations' they also have a strong culture that demonstrates to customers that "Reshaping communciation". Mobilink considers the needs of customers first.
Coverage:
Mobilink has widest network coverage all over Pakistan. One can find the network if they go to northern areas or remote city of Pakistan
Mobilink message are communicated through using all channels of media including building an identity for the corporation and brand, advertising campaigns, sponsorships, media relations (newspaper coverage, press releases, press conference before launching etc), point of sale material preparation (brochures, tariffs, flyers etc), website. Message delivered on electronic media through jingle and using celebrity endorsement. First ever add that comes in the electronic media is symbolize with rain season that bring hope and refreshment and new joy. Now a day it bran message come man through ball to boys who are playing Cricket symbolize that Mobilink is customer oriented and helping the customer in even small mattes.
MARKETING PROGRAM
Media:
Mobilink has always tried to deliver truthful and interesting advertising to its viewers. Through these ads they are trying to convey the message that Mobilink is solely meant for the people's benefit and convenience. They advertise through Channels like Geo Super Geo, hum TV and through News channels, PTV, ARY and, News 1 TV, Dunya News etc.
Print media:
Mobilink has designed attractive brochures for their customers. These brochures contain all the necessary information about their package deals and tariffs. Hence, making it easier for the people to know about the general prices and services offered.
Sponsorship:
Mobilink advertise through sponsorship in Golf matches, Mobilink agreement with PCB and Mobilink and Citi card launch. Also it got sponsorship with Pizza Hut.
BRAND ASSOCIATIONS:
These are the desired associations which Mobilink wants to create in the mind of customers.
Brand Positioning
Mobilink
Voice Quality
Premium Brand
Network Coverage