There are many cross cultural differences that would need to be taken into consideration if a US company were to expand into China. Language is an important cultural difference that has to be taken into consideration. It would be wise to consult a native speaker. Due to various dialects and local slang a translation of something would have to be understood by all and to not offend a particular market. An American advertisement in English would be understood by all of the US but a Chinese advertisement in one of the seven Chinese dialects would not be understood by everyone in China. An American advertisement or product info that is mistranslated could make it off putting to consumers or investors.
Don't waste time Get a verified expert to help you with Essay
The legal system in China is vastly different than in the US. Corruption is rampant in China when doing business and often times bribes are necessary in order to ensure that your operation runs according to plan. The legal system in China is more difficult to navigate and lacks neutrality as the China Communist Party is in complete control of it. The US legal system has more neutrality, transparency and it is easier to file court cases. Bribes in the US would be completely illegal and never permissible. Gender is another cultural difference between the US and China.
Gender inequality in China has existed throughout history and just recently laws are being passed in order to ensure equality but discrimination is still experienced. Women are still expected to do all housework even if they have a job and they normally make less than their male counterparts. Although the situation is improving, males are more favored in business dealings. A US company would need to be hesitant in sending a female executive to China to do any new dealings as Chinese companies might not be as comfortable compared to if they were dealing with a male. B
The safety of products in the US is very different as compared to China. China is known for their cheap goods but they come at a health cost as low quality standards often lead to toxic or unsafe products. Many US companies outsource their production in order to lower costs and US products are often recalled due to lead or other chemicals being found in the products after they have been purchased by the consumer. In the US this would not happen due to high industry quality standards and regulations. In China companies must strictly implement their own safety standards and monitor that they are being followed in order to ensure quality products up to standards.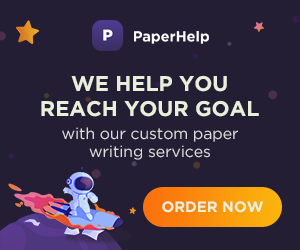 In the US, food and medical related products would need to follow the strict guidelines of the FDA in order to be able to sell the product on the market. In China, a food or medical product by the same company would not have as strict guildelines as compared to the US, but the FDA has been training Chinese companies on how to produce safer products. Products are often cheaper in price in China due to cheaper labor and production. China is able to produce products on such a large scale that it further decreases the price of each individual product. Workers are paid significantly lower wages as compared to the US. Chinese companies often receive the taxes they paid on products back if it is exported and this also keeps prices low. In the US products are not commonly advertised with a price ending in zero such as $10 or $20. Instead the product would be advertised one cent less at $9.99 or $19.99 because having the product price at the lower dollar amount makes the product seem more attractive.
In China there is much emphasis on the luck of certain numbers and 8 is one of the luckiest number in Chinese culture and many companies use this to their advantage by advertising products with prices ending in 8. Products are often promoted very differently between the US and China. Advertisements in the US often make it seem as though a particular product such as vodka will give you the adventurous life of the model in the advertisement. In China, advertisements for luxury products are banned as it doesn't fit with the China Communist Party's want to promote thrifty values and not promote extravagance. In China, a company new to the market must advertise its product with an emphasis on affirming its products safety due to the rampant counterfeiting and low product safety in China. In the US, a new company to the market would advertise its product with an emphasis on its distinguishing features or cheaper price as product safety is not an issue in the US.

There is a large portion of China's population that lives in rural areas and products have not normally marketed towards them due to the lack of infrastructure to effectively reach them. Recently, companies are marketing outside of major cities as infrastructure is improving. This is compared to the US where the USPS can send a package to any address in the country in a few days. In the US businesses utilize large semi trailers to effectively distribute large batches products across the country as all city streets are able to accommodate the large trucks and the US highway system reaches to every part of the country. In China, businesses send out smaller batches to each store as space is often more limited but most major cities limit the use of trucks. Shipments must then be sent by vans or cars which is less efficient.
Although the situation is improving, bribes are very common when doing business in China. Bribes are expected in order to cut through bureaucratic red tape. Not giving bribes would put a company at a disadvantage to their competitors. Any sort of bribery or corruption is highly illegal in the US and illegal for all US companies. In the US, workers must normally be at least 16 with permission or 18 to hold a job in order to not exploit children in the workforce. Child labor is a huge problem in China due to lack of enforcement of policies. Due to poverty, families are letting their children which can be as young as 5 years old be exploited by working in extreme conditions and long hours. If a US company was caught hiring child workers not only would it be ethically wrong but it would be a major hit to the companies reputation.