Background
Don't waste time Get a verified expert to help you with Essay
Cacho Hermanos, Inc. (CHI) is a Philippine-printing firm established in 1880. CHI and its subsidiaries, Carmelo & Bauermann Printing Corporation (1887) and Capitol Publishing House, Inc. represent over a century of experience in quality printing work for a wide range clients both here and abroad. In the year 2000, Cacho Hermanos, Inc. was considered the lagest book printer in the country.
In the early 1970s the Lopez family, owners of the Universal Printers group of companies, acquired Cacho Hermanos, Inc. In 2000, it began the process of setting up new printing plant for export printing in one of the most exciting projects in Southeast Asia. The plant is located is located in Subic Bay Freeport Zone in Olongapo City, Zambales, Philippines, the former site of one of the biggest US military bases outside the American continent.
I. Statement of the Problem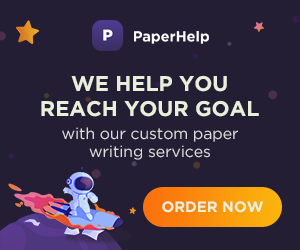 How to increase market share and reduce dependence on sister companies?
II. Statement of Objectives

Maintain its status as a top twenty corporation in the printing industry
III. Areas of Consideration
A. Dependence on sister companies
B. Reaching out to new customers
C. Maintaining customers' loyalty
D. Convincing management to be more receptive to change in policies and practices
IV. Alternative Courses of Action
A. Strict Implementation of Receivables
B. Fold some sister companies into CHI
C. Remove bidding to sister companies
D. Advertise in newspapers and radio
V. Analysis of Alternatives
A. Strict Implementation of receivables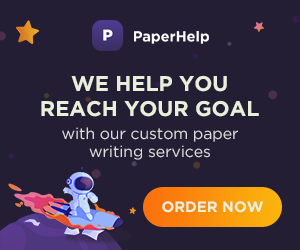 Having a common owner makes the sister companies complacent in paying CHI. The top management should order strict payment to CHI from other subsidiaries in order to maintain a healthy cash flow within CHI. A corresponding penalty, put in place as part of its company rules, could make observance of this rule effective.
B. Fold some sister companies into CHI
Assuming that the sister companies operate separate equipment and machineries, it would be cost effective if some companies be folded into CHI. Cuaderno & Yasaka, for example, could just be streamlined into Capitol Publishing. Etc.
E. Remove bidding to sister companies
CHI caters almost exclusively to its sister companies. It will be unfair that despite having "limited" clients, it is still forced to bid for projects from its sister companies. As an alternative, if bidding cannot be removed, then CHI should be allowed to cater to other companies.
F. Advertise in newspapers and radio
CHI's target market is B and C or the middle class segment. It is safe to say
that these people have television, are educated and fairly well-read. Though television will be an obvious place for ads, it is expensive. Radio and newspaper ads will be a reasonable media. Besides, it is rare for a publishing firm to advertise and once they can make a compelling ad, it will surely stand out.
They can always make an appeal to emotions by pointing out their heritage and their role in the country's education throughout the years.
VI. Decision Statement
Strict implementation of receivables. This is the most achievable course of action for the meantime. Being in a single umbrella, it will be very possible to implement this. The inflow of cash could then be used to pay for ads.
VII. Implementation Program
A. Action Plans
1. Short Term – Strict implementation of receivables
2. Long Term –Create extreme company changes like their "Accounting System"
B. Proposed Marketing Strategies –The underlying problem in CHI is not about getting market share, but changing the mindset of management. This is the most difficult since CHI is a family owned corporation. They should put professionals in place that do not have the burden of family issues and biases. No matter how good the marketing plan is, CHI is doomed to fail.
The different courses of action should therefore be presented properly and carefully to the owners so that they can easily see how beneficial are the changes for the company and its long term survival.
VIII. Lessons Learned from the Case
It is difficult to be trapped in a family created bureaucracy especially those that are resistant to changes. However, if politics cannot be entirely overcome a short term solution such as streamlining the whole group of companies can be had.