Introduction
An American multinational Internet corporation known as Yahoo! Inc. is one of the most well known Internet sites out there. Yahoo is always expanding and seeking out and recruiting for high tech software experts to help this business grow. Any high tech job should come with competitive salary as for Yahoo! They have to work long hours to achive their goals. Yahoo! Employees work hard but, play hard as well.
Don't waste time Get a verified expert to help you with Essay
Review/Analysis of the Case
Yahoo! Attracts over 700 million visitors a month. Now that's a lot for a company that has been around since 1994. They may have 14,000 employees but, they work them so hard that some leave for better paying opertunities. Yahoo is part of the old Internet with Google being the new age. Their supply an demand is very low. Meaning they have more work then workers. Their workers keep leaving. Some of the best top employees have even left due to wanting to go to the new age internet.
Yahoo need to strengthen it communications internaly. According to an article written by Bridgettte Redman on the Chron site she states, "Internal recruitment works only if employees have access to the information about opportunities. Multiple communication channels ensures that more employees will have access to the information." (http://smallbusiness.chron.com/effective-hr-approach-internal-recruitment-25095.html) Developing plans and goals for each one of their employees can keep them on track and to keep them motivated in what they are doing. They can also do semi annual and annual performance reviews to establish what they need to work harder on and what their new goals/ achevments are.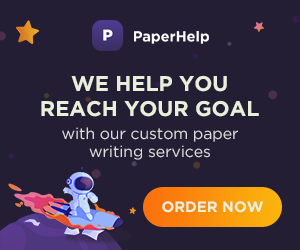 Recruitment is probably one of the most important for Yahoo!. If they don't have the right type of people then they will now be able to keep them. They first need to look at well known Technology Colleges and then look into some of the most brightest, and talented students on each campus. "Using the talent management system, Intercontinental is filling 84% of general manager positions and 26% of corporate jobs with current employees. The initiative has lowered recruiting costs, increased employee loyalty, and boosted productivity and profitability. "(Gerhart, B., Hollenbeck, J., Noe, R., & Wright, P. (2009). Lookin for the right canadit with the right skills and degree you are looking for usualy have already developed the desired commitment that the recruiter is looking for with the exception customer service skills needed. Most colleges and universities like Kaplan has placement services to help graduate to find their desired jobs. Putting the information in with them with help a recruiter to also scan candiates and expand Yahoo into the new age and out of the old internet world.
Summary and Conclusions
Yahoo had good employees that left for other companies despite their great talent and how good yahoo was because of their lack of excitement and no creativity. Hence, the other companies had better talent and much more to offer. Yahoo should most definitely recruit people from the top best engineering schools in order to expand the organization of yahoo. They should also keep all the employees on their toes and push them to go futher and stronger with compensation for their time, hard work and dedication.

References
Gerhart, B., Hollenbeck, J., Noe, R., & Wright, P. (2009). Fundamentals of human resource management (3rd ed.). New York, NY: McGraw-Hill. Bridgette Redman, Deman Media. Chron. (NA) http://smallbusiness.chron.com/effective-hr-approach-internal-recruitment-25095.html