This case study involves three retailers that engaged in alternative approaches to eGrocer strategy formulation. The primary goals were to assess the relationship between a company's business model(s) and its performance in the online grocery channel and to determine if there were other company and/or market related factors that could account for company performance. The first company is BigBasket currently present in Mumbai, Hyderabad and Bangalore. The other one is Aaramshop which is a website that operates in National Capital Region of India and offers FMCG and CPG goods and the last one is Salt n Soap, Online Grocery Store in Kolkata operating out of Kolkata. First, we seek to achieve insight into how uptake of Internet-based eGrocer relates to management orientation and find relationships between the uptake of Internet-based eGrocer and entrepreneurial orientation, competitive intensity, and IT maturity.
Don't waste time Get a verified expert to help you with Essay
BIGBASKET
Overview: BigBasket.com is India's largest online food and grocery store. It has over 10,000 products ranging from fresh Fruits and Vegetables, Staples, Spices and Seasonings to FMCG branded products, Beverages, Personal care products, Meats and much more. The order is delivered right to the customer's doorstep, anywhere in Bangalore, Mumbai & Hyderabad. Within a year, the company is planning to start services in Delhi and Chennai as well. Subsequently, it also plans to cater to Pune, Ahmedabad and Kolkata. The customer can schedule their delivery date and time (4 delivery slots per day). Payment options include cash on delivery, credit and debit cards or food coupons. The Company is co-founded by V.S.Sudhakar (Director), HariMenon (CEO and head merchandising), Vipul Parekh (head finance and marketing), Abhinay Choudhari (head customer service and business development) and V S Ramesh (Head logistics and Supply Chain). BigBasket's Board of Directors include Meena and Ganesh K of Tutorvista. The average monthly order size stands at Rs 1,500. Since its inception, the company has seen demand grow 25-30 per cent on a month-on-month basis.
Business Model: Once a customer registers on BigBasket.com he can browse the wide range of products, select the products he wants and place an order online. Internally the products are then picked, hygienically packed and delivered to the customer in the time slot selected by the customer. BigBasket has tie-ups with manufacturers, wholesalers and importers and the merchandising teamwork on a combination of post order procurement and in house stocking. The service is unique as it lets customers shop for daily essentials from the comfort of their homes, saving them time, effort and money. The company provides high quality products at competitive prices along with an on time delivery guarantee. There are two operating models. It is called just-in-time model. This means that not just perishables but everything they bring against an order. So they consolidate orders for the day, go and buy the products and deliver. When they reach a particular volume, they move from the just-in-time model to what is called the warehouse stocking model.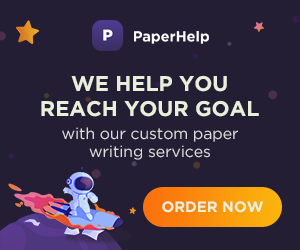 That is where they are as far as Bangalore is concerned. They buy products directly from the supplies, like Unilever and Procter & Gamble, they buy from farmers and mills and stock the products in the warehouse. They stock a certain number of days of sales, depending on the product and sales. They are able to set initial inventory levels and then decide what the re-ordering levels are. So it is all completely automated.
Analysis: BigBasket's business model relies on on-time delivery of goods, and in order to manage the operations smoothly and efficiently, it uses the hub-and-spoke mode of distribution. Here wholesalers deliver goods to BigBasket's warehouses. Branded delivery vans then deliver these goods to the consumers. Perishables are only warehoused for a matter of hours, and in some cases it's 24 hours from farm to fridge. It handles 1,500 plus orders a day in Bangalore and 700 plus orders a day in Mumbai and Hyderabad. The grocery store banks on technology-driven solutions to track everything from the time an order is placed to delivery. BigBasket uses AssetTrackr RestAPI interface to tightly integrate with the ERP system and handle all movement of trucks and delivery vehicles, notification to customers on estimated delivery times, etc. AssetTrackr's real time location data helps achieve optimal vehicle utilization.

AARAMSHOP
Overview: AaramShop is a hybrid retail platform that enables sales and marketing of FMCG / CPG brands to "short on time – high on stress" consumers. It enables grocery shopping by leveraging the strengths of the neighborhood retailers and integrates them with opportunities provided by the internet. AaramShop was founded by Vijay Singh, who, as an entrepreneur, has a deep focus and passion for brand marketing. Head-quartered in New Delhi, AaramShop is a small team of techies and marketers that have been operational since a little less than a year. Over 1900 retailers across 26 cities in India use AaramShop as their preferred commerce platform. Their tie-ups with retailers are based on mutual strengths. The retailer has a time-tested local presence, which includes an ability to deliver goods to the doorstep of the consumers in his catchment area. They intend to add to this strength with the increased accessibility of the shop on web and mobile devices. This is done at no additional cost to the retailer. AaramShop currently lists over 12k SKUs. Only branded products are listed in AaramShop; commodities and private labels are excluded from their platform. The core idea of AaramShop is to enable independent retailers, who have a physical presence, to have a web-store, which allows them to connect better with modern consumers.
Business Model: The business model of AaramShop is different from most e-commerce sites, as they do not believe that transaction based revenues is the way to go in the grocery category at the moment. AaramShop does not make revenues on taking part of the margins made by the grocers; rather, they have created a number of premium services that are offered to brands. These services are in various genres like, advertising options, on and off the platform, analytical led marketing and marketing at the retail point. The idea behind this unconventional and unique business model is that AaramShop does not disrupt the existing business practices and thereby ensures no escalation of costs. New Delhi-based AaramShop has partnered with retailers so that customers can shop at these local retailers online. Once logged in to the site, users can choose a local retailer and shop for groceries. AaramShop then sends the order to the retailer in real time. The groceries are delivered to the customer's doorstep and the customers pay for the goods upon delivery. They don't keep any inventory and their partner retailers maintain their own inventories. There is no cost for the retailer to join AaramShop, they are basing their ability to get revenues by offering premium opt-in services offered to the brands.
Analysis: The model does look scalable and rather interesting as compared to regular ecommerce shopping. There is no logistics cost that the startup incurs and it brings in the comfort of your local store as well. The only issue is predictability of order delivery as live inventory is not available online. The current format is more like providing one more interface to your regular grocery store, with the same issues and comforts. A more of ajax functionality would make the shopping process faster and avoid showing shopping bag page after every item is added. Unlike other online grocery delivery stores that become a threat to the small local businesses, AaramShop puts the ball back into the court of local businesses that had begun to feel underprivileged in this age of Internet. AaramShop has overcome three major hurdles of business.
•It has convinced kiranawalas about the business model by putting them in touch with customers and being paid directly. •Secondly, it has convinced customers by eliminating the need for online payments. Furthermore, since customers can choose their own kiranawala, they can be assured of quality. •Thirdly, it has cut its own operational costs by eliminating the need to set up an inventory to stock goods or hire delivery boys.
AaramShop is a great example of how you can optimize on the available resources to maximize your gains. AaramShop makes most of its money through ads of the numerous grocery brands it stocks on its portal. With a model like AaramShop, everybody is a winner – the suppliers, the consumers and the business itself!
SALT N SOAP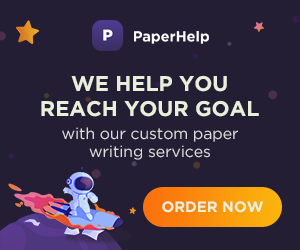 Overview: Salt n Soap, a BlueBeaks initiative, intends to provide its consumers a convenient, social, enjoyable and rewarding experience of shopping their daily grocery needs online from the comfort of their homes and offices. Started in November 2012, Salt n Soap (www.saltnsoap.com) is owned and operated by BlueBeaks Solutions LLP (www.bluebeaks.com). Though the services of booking daily grocery needs online and receiving timely delivery at the convenience of home or office are the basic foundations of Salt n Soap, Salt n Soap is more than just another online version of a hyper mart, supermarket or a local kirana store. Salt n Soap intends to provide today's busy urban consumers online tools for making their shopping experience social, enjoyable and rewarding. Salt n Soap enables this through the various social features of the website, engaging and interesting games and contests. Salt n Soap comes up with, and, last but not the least, the goldmine of information and analytics that facilitate a smarter buying decision.
Apart from offering what conventional online grocery sites have to offer (i.e. online purchase, home delivery, discounted products, etc.), they have come up with quite a few innovative and engaging products and services that will catch attention of discerning customers. First, they are positioning online grocery services to "cash reach, time poor" segment of population, typically SEC A1 and A2 class of people, working couple with busy work schedule and very little time to do daily shopping chore. Hence, Salt n Soap position is more on "value" a customer derives by saving time rather than being just a "discount" shop.
Business Model: Salt n Soap is a Kolkata-based outfit that has apparently pioneered the concept of "open analytics" in this space where customers can instantly summon a variety of data on a product like its market share, purchasing trends, and a comparison with what people in the same socio-economic class are buying. The site also lets you know when it thinks a particular product has run out, thanks to some nifty code, and pings you so you're reminded to buy more of it. Consumers have access to a variety of data like market share of a product, purchase trend of a product, comparison of purchase trend with average pattern of people in the same SEC (Socio Economic Class). Consumers can maintain their budget for purchase and track their consumption compared to the budget.
Salt n Soap also seem to have developed an algorithm that predicts (presumably reasonably accurately) the number of days of provision that a user has and thus prompting him/her when he should buy the same product again. Salt n Soap has integrated their product with social media to provide a social experience to their consumers. Consumers are also rewarded with redeemable points for sharing their shopping experience with their friends in social media. The website has been designed to enable users to shop through a "list" where he/she can select multiple products from one screen instead of having to navigate to multiple
screens.
Analysis: They seem to operate efficiently with very low capital investment. Plus they provide a lot of innovative value added features to consumers which are typically not available in a brick and mortar store. Some such features are a unique web front that allows customers to shop multiple products without having to navigate to many pages (remember, unlike some other products like books, apparels or jewelry, for groceries, customers buy many products at one time), providing personal shopping assistance, helping customers to plan and monitor their grocery budget and inventory, analytics on market share and sale trend of products, etc. Salt n Soap seemed to have understood that online shopping and especially grocery shopping is not about just providing a web front to the consumer allowing them to book an order and then delivering the goods to the consumer's doorstep. They have introduced the concept of "Personal Shopping Assistance" where they promise to provide personalized assistance to consumers in buying through qualified professionals. Salt n Soap is constantly innovating on the features to ensure a more enriching and meaningful experience for its users.
CHALLENGES OF ONLINE GROCERY BUSINESS
Grocery is a pretty complex business from the back-end and supply chain perspective. The complexity is one of the biggest challenges. We deal with close to 8,000-10,000 SKUs. Order sizes are large. Typically at the beginning of the month you have 30-60 items in one order. That makes it very different from typical ecommerce businesses where you normally shift one or two products, it could be a camera or a mobile phone and so on. The back-end is complex because the supply chain is not yet efficient. You deal with a large number of vendors and suppliers and not all of them are organized. WHY ONLINE GROCERY RETAIL BURNS CASH
•Lack of consistency in quality and fill rates
•Delivery and inventory costs
•Low repeat customer rates
•Touch and feel nature of Indian shoppers
•The supply chain in India is built to help kirana stores
•Order value is very low
•Brands and distributors will not give long-term credit
•Warehousing needs skill, technology is just a tool
•Organized retail far from saturated
Online grocery business in India: The grocery segment has one of the most predictable consumption patterns and buying these products online has a huge advantage. It follows that online groceries would be big business in India.
The truth is no player has broken even and the market is littered with shutdowns across the country. It is estimated online groceries contribute less than one per cent of the total food and groceries market in India and an equally small percentage of the e-commerce market in India is dominated by travel, electronics and apparel.
One of the biggest rivals of e-grocers is the local kirana store, which offers home delivery in many cities, often within an hour. But kirana shops lack the cost advantages to offer customers the best price, and cannot stock a wide range of products.
CONCLUSION
Online grocery has been a late entrant in e-commerce space in general (probably albeit due to early failure stories like Webvan), and in India, in particular. However, since 2011, quite a number of start-ups have launched online grocery stores all across India. They are generating reasonable amount of traffic and interest as well as good amount of venture capital funding. While no one doubts the eventual ascent of this segment, when that will happen and at what cost remain unanswered, primarily because of its single-digit margins, low order values and complex logistics, as well as the high cost of customer acquisition. So, few online groceries have been funded and fewer still will be able to get subsequent rounds of finance. The big difference is that there is a very large population on the Internet today. Today smart phones and smart devices allow customers to use the Internet on the go. More than half a dozen start-ups have launched online grocery stores in recent past.
Working people, happy to have rice, sugar and even organic pepper delivered to their doorstep, may wonder why no one thought of it sooner. There is, of course, room for growth. Within this category, the organised food and grocery market, is expected to grow at a compound annual rate of 30 per cent in the next five years. Truly online grocery seems to have come to a different age from the time when the colossal failure of Webvan started by George Sheen hit the headlines in 2000 and someway led to the dotcom burst. Better IT infrastructure, more net savvy customers and leaner warehousing and logistics compared to the early stage start-ups in online grocery will probably make online grocery stores succeed now. Online grocery stores in India seem to have an inherent advantage over those started in the West because of comparatively lower labour costs. However, the flip side is poor logistics infrastructure in India.