The main purpose of this article is to define the five major challenges in HRM. With the constant employee demands and constant negative consequences for employees, there has always been a need to satisfy them and provide them with benefits. HRM or human resource management is what looks into these types of issues and it focus on managing them efficiently and appropriately. The goal of this process addresses the most beneficial way to support employees while achieving results. Due to that reason, specific things need to be thought about thoroughly and plans must be made to asses those things. With this always comes challenges and in an article posted on Forbes, five of these challenges are put into perspective and they are explained with an enough detail to understand the reasons for focusing on theses specific issues. The key question that the author (s) is addressing is
Don't waste time Get a verified expert to help you with Essay
What it takes to be a good Leader and what are the top challenges for HRM to develop those leaders. Leadership skills are very important in today's society and in every business. Being a leader is in itself a challenge. The most important information in this article is:
Developing and retaining the best leaders is going to be one of the most important roles for Human Resources. The HR department has a clear role in this process and what it takes to determine the success of the organization.
The main point(s) of view presented in this article are the challenges in HRM. The first two challenges are the investment in leadership development and to create a culture of collaboration. The reason for investing in leadership development is because it helps the best employees attain those necessary attributes to become a good leader. Some of these training includes something like a worthy education program through universities. Although this type of training might end up being expensive, the results of this investment are more beneficial than anything else. Helping the employees achieve their potential has a leader creates more leaders with improved skills and capabilities. Next challenge that is addressed is the need for a culture within the workplace that is based on collaboration. Individual improvement is not sufficient enough to have a successful group of employees. Building a need for collaboration will help those leaders work with other employees in a more efficient manner.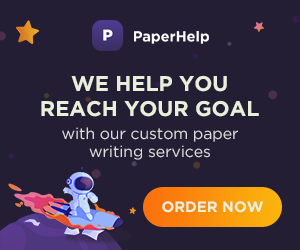 Collaboration can help a group of workers to do things as a unit and preferably reap better results. These are just two of the challenges in human resource managing that should be focused on in a business that will eventually lead to a better functioning staff. Managing these matters in the best way for the company is necessary and a significant part of HRM. The next two challenges presented in HRM are developing communicating skills and accountability. Having leaders and employees with good communication skills is a must and training should be given to those who lack in the skill. Without proper communication a team bond is harder to form and trust will also be hard to achieve. Leaders that have good communicating skills are able to build this type of unity in a group of workers which may help improve productivity from everyone. It is also a good thing to make sure that the standard for this type of skill is high. Employees, especially leaders, should always be looking for constant ways to improve how they communicate with other co-workers.
The key concept we need to understand in this article is that: Leadership constantly presents challenges both to the leader's abilities and to a person. Things change, change brings challenge, and no matter how good a leader, they can't stop that from happening. How leaders handles those challenges will define them as a leader and have a great deal to do with how effective they can be. Some challenges come in the form of people or problems that present obstacles to reaching a goal. Far more come from within the leader itself, or from the situation of simply being a leader. Every leader must face many of those challenges and learn to deal with them in some way.

The main conclusion in the article is:
Leaders and HRM personnel need to raise awareness of the challenges that they are facing and the responsibilities that they have to develop the future leaders.
References
5 Great Challenges Ahead For HR And Leaders – Forbes. (n.d.). Retrieved from http://www.forbes.com/sites/meghanbiro/2012/11/11/5-greatest-challenges-ahead