INTRODUCTION
Don't waste time Get a verified expert to help you with Essay
All the objects that exist around us are made up of chemical substances. These objects exist an element, compound or mixture. All these objects contribute benefit to human kind. As time goes on, human has done many researches to ensure all these chemical substances will be enough for the use of themselves. Chapter 9 of Form 4 syllabus introduces the students with manufactured substances in industry.
This is important for the students to appreciate the knowledge of chemistry that is still new for themselves. Personally, I think that this chapter is an interesting chapter as it revealed the way of scientist produces the material around me. It also gives me new knowledges of the uses of chemical substances that I usually found in the laboratories. I hope, by learning this chapter, I will be more interested in learning chemistry as it will help me in the future. All the equations from this chapter make me more understand of the previous chapters.
OBJECTIVES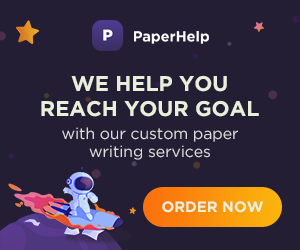 * Understand the manufacture of sulphuric acid.
* Synthesise the manufacture of ammonia and its salts.

* Understand alloys.
* Evaluate the uses of synthetic polymer.
* Apply the uses of glass and ceramics.
* Evaluate the uses of composite materials.
* Appreciate various synthetic industrial materials.
ALLOYS
ARRANGEMENT OF ATOMS IN PURE METAL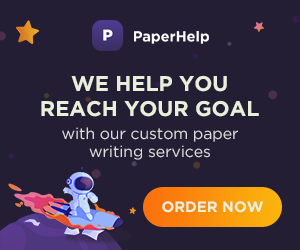 * Pure metal is soft and not very strong.
* Atoms of pure metals have similar size and shape and are arranged closely but there is still space between the atoms. * When force is applied to pure metals, the atoms slide along one another easily. * This property causes pure metal to be ductile, that is, it can be stretched into a wire. * When knocked or hammered, metal atoms slide along one another to fill spaces between the metal atoms. * This property causes pure metal to be malleable, that is, it can be knocked or pressed into various desired shapes.
MEANING OF ALLOYS
* An alloy is a mixture of two or more metals mixed in a certain percentage. OR * An alloy is a substance formed from a mixture of metal and other elements. OR * An alloy is a solid solution that contains at least one metal. Most often an alloy will contain only two or more metals, but some alloys contain one or more metals along with a non-metal. * A foreign atom (impurity atom) may be atoms of other metals or non-metals such as carbon and silicon. * The process of mixing atoms of impurities with atoms of pure metal by melting is called alloying.
PURPOSES OF MAKING ALLOYS
Alloys are made to
* Increase the strength and hardness of the metal
* Prevent corrosion of the metal
* Improve the appearance of the metal so that it is more attractive.
ALLOY| PURE METAL ATOM| MAIN FOREIGN ATOM|
STEEL| 99% IRON| 1% CARBON|
STAINLESS STEEL| 74% IRON| 18% CHROMIUM,8% CARBON|
BRONZE| 90% COPPER| 10% TIN|
BRASS| 70% COPPER| 30% ZINC|
PEWTER| 97% TIN| 2% COPPER1% ANTIMONY|
DURALUMIN| 93% ALUMINIUM| 3% COPPER3% MAGNESIUM1% MANGANESE| COPPER NICKEL| 75% COPPER| 25% NICKEL|
ARRANGEMENT OF ATOMS IN ALLOYS
* Impurity atoms which are mixed may be larger or smaller than atoms of pure metal. * Impurity atoms fill the empy spaces between the atoms in pure metal. * Impurity atoms can prevent the layers of metal atoms from sliding along one another easily. * Due to this, an alloy is harder, stronger, less ductile and less malleable than its pure metal.
EXPERIMENT TO COMPARE THE HARDNESS OF AN ALLOY AND A PURE METAL
EXPERIMENT TO COMPARE RATE OF RUSTING BETWEEN IRON, STEEL & STAINLESS STEEL
SOME EXAMPLES OF ALLOYS, ITS COMPOSITION, PROPERTIES AND ITS USES
ALLOYS| COMPOSITION| PROPERTIES| USES OF ALLOYS|
CARBON STEEL| 99% IRON1% CARBON| HARDSTRONG| * FRAMEWORK OF BUILDINGS & BRIDGES * FRAMEWORK OF HEAVY MACHINERY & BODY OF VEHICLES| STAINLESS STEEL| 74% IRON18% CHROMIUM8% NICKEL| SHINYSTRONGRESIST RUSTING| * MAKING CUTTLERY & KITCHEN WARE| MAGNALIUM| 70% ALUMINIUM30% MAGNESIUM| LIGHTHARDSTRONG| * MAKING AIRCRAFTS| PEWTER| 97% TIN3% COPPER, ANTIMONY| LUSTROUSSTRONG| * MAKING MUGS, CANDLE STICK & SOUVENIERS| SOLDER| 50% TIN50% LEAD| HARDSHINYLOW MELTING POINT| * MAKING OF SOLDER FOR ELECTRICAL WIRES| CUPRO-NICKEL| COPPER, NICKEL.% ACCORDING TO COLOUR| HARDSHINYRESIST CORROSION| * MAKING COINS|
POLYMERS
MEANING OF POLYMERS
* Polymers are long chains of molecule made from combinations of many small molecules. OR * Polymers can be defined as large molecules composed of numerous smaller, repeating units known as monomers which are joined by covalent bonds. * Small molecules that combine to form polymers are called monomers. * Polymerisation is a process of combining monomers to form a long chain of molecules.
polymerisation
polymer monomer
* Polymers can be divided into two types:
a) Natural polymer
b) Synthetic polymer
NATURAL POLYMER
* A natural polymer is a polymer that occurs naturally.
* Natural polymers are normally made by living organisms. NATURAL POLYMER| MONOMERS ( small molecules )|
RUBBER| ISOPRENE|
CELLULOSE| GLUCOSE|
STARCH| GLUCOSE|
PROTEIN| AMINO ACID|
NUCLEIC ACID| NUCLEOTIDES|
SYNTHETIC POLYMERS
* Synthetic (artificial) polymers are man-made polymers that are produced from chemical compounds through polymerization. * Synthetic polymers are used widely in daily life.
* Some examples of synthetic polymer and their monomer and their uses.
TYPES OF POLYMER| MONOMER| USES|
POLYTHENE| ETHENE| * MAKE BUCKETS, PLASTIC BAGS, RAINCOATS, FILMS, BOWLS & RUBBISH BINS.| POLYVINYL CHLORIDE (PVC)| CHLOROETHENE ( Vinyl Chloride )| * MAKE WATER PIPES, ELECTRIC CABLES, MATS, VINYL RECORDS & CLOTHES HANGERS| POLYPROPENE| PROPENE| * MAKE ROPES, BOTTLES, CHAIRS, DRINK CANS & CARPETS| PERSPEX| METHYL-2-METHYLPROPENOATE(
Methyl methacrylate )| * MAKE CAR WINDSCREENS, AIRPLANE WINDOW PANES & SPECTACLE LENSES (optical instruments)| NYLON| ADIPIC ACID & HEXANEDIAMINE| * MAKE ROPES, CURTAINS, STOKINGS & CLOTHES| POLYSTYRENE| STYRENE| * MAKE PACKING BOXES, BUTTONS & NOTICEBOARDS|
EFFECTS OF THE DISPOSAL OF ITEMS MADE FROM SYNTHETIC POLYMERS ON THE ENVIRONMENT
1. Synthetic polymers are not biodegradable (not decomposed by microorganisms ). 2. The careless disposal of items made from synthetic polymers such as plastic causes environmental pollution. 3. The effects of burning & careless disposal of items made from synthetic polymers on the environments are as follows:
a) Burning of synthetic polymers
* Releases pollutants that endanger health such as smoke, gases that are smelly, poisonous & corrosive such as sulphur dioxide, pollutants that cause acid rain & the greenhouse effect.
b) Careless disposal of synthetic polymers
* Spoils the beauty of the environment
* Causes flash floods during heavy rainfall
* Endangers marine life like turtles that accidentally eat polymers such as plastic as its food.
4. The best way to manage used items made from synthetic polymers is to recycle them. 5. Plastics that are biodegradable can be used instead to reduce environmental pollution.
GLASS AND CERAMICS
* The main component of both glass and ceramic is silica or silicon dioxide, SiO2, which is obtained from sand. * Both glass and ceramic have the same properties as follow a) Hard and brittle
b) Inert to chemical reactions
c) Insulators or poor conductors of heat and electricity
d) Withstand compression but not stretching
e) Can be easily cleaned
f) Low cost of production
* 3 main differences between glass and ceramic:
* Glass can be heated until molten repeatedly but not ceramics * Glass is usually transparent whereas ceramics are not
* Glass has a lower melting point than ceramics
USES OF GLASS
USES OF CERAMIC
TYPES OF GLASS
a) FUSED SILICA GLASS
b) SODA-LIME GLASS
c) BOROSILICATE GLASS
d) LEAD CRYSTAL GLASS
COMPOSITE MATERIALS
* Composite materials are produced from the combination of two or more different compounds such as alloys, metals, glass, polymers & ceramics. * The characteristics of the produced material are much more superior than those original components. * Several examples of composite materials & their uses are :
a) Reinforced concrete
* Made from a mixture of cement, gravel, sand, water, iron or steel to produce nets, rods or bars. * Strong, high tensile strength & cheap
* Construction material for buildings, bridges, highways & dams
b) Fibre glass
* Made from silica, SiO2, sodium carbonate, Na2Co3, and calcium carbonate, CaCo3 * Good insulator of heat & electricity
* Used to make protective apparel for astronauts & firefighters.
c) Fibre optics
* Made from glass, copper & aluminium
* Enables information to be transmitted in light form at high speeds (speed of light) * Used in the field of communications to make electrical cables and in the field of medicine to observe internal organs without performing surgery.
d) Ceramic glass
* Produced by exposing glass that contains certain amount of metals to ultraviolet rays & heating it at high temperatures. * Withstand heat
* Used to make cooking materials & rocket heads
e) Photochromic glass
* Produced from molten silica that is mixed with a little silver chloride, AgCl * Dark in colour when exposed to bright light ( ultraviolet ray ) & bright when in the dark. * Used to make opticl lenses & glass windows (windshields) of certain vehicles.
Comparing the Properties of Fiber Glass with its original components
The process of making glass and fiberglass
Most glass is a mixture of a substantial amount of silica that derived from fine white sand or pulverized sandstone, combined with smaller amounts of an alkali like soda (sodium bicarbonate) or potash to decrease its melting point, and lime (from limestone) to help stabilize the mixture and eventually make the glass vigorous and water-resistant
Whereas
At the most basic level, a strand, or fiber, of glass, can be formed by taking molten glass (made by melting silica sand, limestone, and soda ash, along with recycled glass) and forcing it through a small hole. Commercial fiberglass production engages a platinum bushing with up to three thousand holes in it, creating three thousand fibers at a time. Even though glass is brittle, these fibers are pretty flexible, because they are so thin.
Advantage of using Photochromic glass in the making of spectacles
Photochromatic lenses are activated by UV radiation. Thus it will darken up the glasses so that it can prevent our eyes from direct lights which leads to retinal damages or Photophobia.
Other than that , Photochromic lenses are great for those that wear eyeglasses, who can not wear sunglasses unless they are prescription. With photochromic lenses, we can carry just one pair of sunglasses or goggles for all day and even night
REFERENCE
* http://www.chemistrymodule.blogspot.com/
* http://www.ehow.com/facts_5727690_meaning-alloy_.html#ixzz2VQ7Mc4k3
http://www.bing.com/images/search?q=fused+silica+glass&view=detail&id=2D0945BBDD1229AD3B5B4C431D552902CB8C2FB4&first=31&FORM=IDFRIR
http://chem2u.blogspot.com/