1. What prompted CMO to diversify from its core petrochemical base? What were the risks involved? In the late 1980s, Ho started to think that the future for petrochemicals in Taiwan was not very bright. At that time, he made the first visit to the nascent Hsinchu Science-Based Park where he found that everybody was doing pretty well. Then he began to think diversifying into something. Ho's good friend Wu had been the principal investigator on the first TFT-LCD research project at the Electronics Research Service Organization (ERSO), part of the Industrial Technology Research Institute (ITRI). ITRI had been responsible for the original technology transfer of RCA's CMOS semiconductor process from New Jersey to Taiwan. Under Wu, ITRI had begun an investigation of small TFT-LCDs in 1989 and had moved on to three- to six-inch technology in 1990. But unlike what happened with TSMC, the Taiwanese government suddenly cut the budget, leaving ITRI without enough capital to complete the plant's construction. Wu suggested to Ho and Shi that manufacturing color filter arrays for LCD flat panels would be a very good move for Chi Mei, but Shi disagreed.
Don't waste time Get a verified expert to help you with Essay
But in 1997, the petrochemical industry suffered a severe contraction due to the Asian economic crisis. They asked Mitsubishi who said color filter was good. So Dr. Wu stayed outside for almost one and a half years until the founder decided to approve the plan. In fact, Chi Mei had been tracking the TFT-LCD industry since 1996, as many of the key ingredients used in fabricating TFT-LCD panels were based on materials derived from petrochemicals and were therefore closely related to CMC's core products. But Shi was skeptical of direct investment because he was not sure whether his company could get a grasp on the core technologies. Shi soon recognized TFT-LCD as a "once in 100-year opportunity for Taiwan." But the TFT-LCD industry counted only Japan, Korea, and Taiwan as major producers, and most of the demand at the time was coming from Taiwanese notebook computer manufactures. Japanese manufacturers supplied most of the color filters which was a lucrative business. Ho explained that by moving to become a full-line TFT-LCD producer, the company would be able to address a much larger market. Another consideration in the decision to enter the TFT-LCD industry was that TFT process technologies were not entirely new territory for CMC.
CMC already possessed many chemical processing and mechanical technologies. Although CMC was privately held, profitability from its petrochemicals operations made it cash-rich, with almost all of its credit lines unused. But Ho and Wu realized the importance of being a public company in order to attract the right talent, and they were able to convince Shi. CMO's 2006 Annual Report detailed a long line of fund-raising activities to finance what subsequently turned into a huge string of investments. The risks involved were relying on the technical, financial and merchandising resources of the original product line and the company need acquiring new lines and markets, skills, techniques and facilities.
2. How did CMO implement its strategy of being a leading LCD manufacturer? Ho realized that CMO need a different organizational structure with different resources, processes, and priorities, so he opted for a separate subsidiary, with an independent structure and compensation model as well. He redesigned the pay structure by enlarging the compensation differential across various rankings and put in a larger performance bonus component.  They all recognized the importance of attracting key talent and the value such talent placed on an autonomous unit structure with decentralized management and the flexibility to act quickly. From the start, CMO's strategy was different from other Taiwanese panel makers. CMO licensed the basic technology from ERSO, and then modified the licensed TFT structured and developed a new structure in Fujitsu's fab. Since this new TFT structure was their own design, they could modify the process by themselves as needed.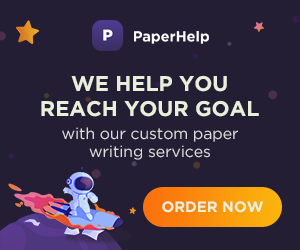 CMO was able to take advantage of one of the industry downturn cycles to enter the industry. The pioneering Japanese manufacturers were thus able to extend their window of profitability by generating licensing income. So CMO was able to test out some new, experimental cell structure designs using Fujitsu's equipment and develop its internal processed as it was building its own factory. CMO also agreed to work as a Fujitsu supplier for LCD panels. In essence, they exchanged their production capacity for Fujitsu's technical support. One of the key philosophies that CMO has is that it doesn't outright purchase a complete technology package. It tries to develop what it needs to and it may put in some basic technology or hire an outside consultant to develop its proprietary, internal technology. What that allows it to do is to understand that technology much better and it's much quicker for it to improve the technology. In mid-1999, in addition to becoming a foundry supplier to Fujitsu, CMO licensed Fujitsu's MVA technology, which enabled wide viewing angles for large-size TV panels.
CMO's R&D team subsequently achieved several breakthroughs while working with the original MVA technology, developing its own proprietary "Omniview Color," which significantly reduced the color shift of skin tones when viewing the panel from wide angles. In 2002, along with other Taiwanese LCD peers, CMO licensed a set of common TFT-LCD patents from the ERSO unit of ITRI. As CMO developed its capabilities, it sometimes took some major technological risks. While Fab 1 was still under construction, Shi realized that the accelerating rate of competition in the LCD industry necessitated bold investment decisions, so he approved the construction of Fab 2, a Gen 4 facility. By this time, Ho and Wu had become convinced that the key to the market was going to be flat-panel televisions, which meant larger panel sizes than were used in notebook computers and computer monitors. At that time, Fujitsu VLSI was developing an experimental technology called one-drop fill, in which many, many micropipette dispensers would each place a single drop of liquid crystal material between the two pieces of glass before they were sandwiched.

CMO had sent a senior R&D team to evaluate the ODF equipment. Implementing a completely new technology like this in production entailed enormous risks. Ultimately, CMO made the decision to make it work and CMO not only became an industry pioneer in suing ODF but also filed many ODF-related patents. 3. Why did CMO vertically integrate? Was this a sound move? Though Chi Mei had originally intended to make only color filters, it had quickly moved into making the TFT-LCD sandwich. From 2003 to 2004 alone, as many as 15 Gen 5 fabs came onstream across Asia, driving finished panel pricing down. In the early part of the decade, display drivers could make up 15%to 20% of the overall production cost of an LCD display. CMO relied exclusively on Texas Instruments for it supply. Strategically, CMO management felt that to be successful over the longer term, the IC design team needed to have exposure to a more balanced customer portfolio, instead of supplying CMO exclusively. Therefore, management decided to spin off the team into a separate entity, Himax, so that it could engage other customers without conflict.
CMO was able to move into photomasks, polarizer films, and many other key components by simply leveraging its expertise in chemical manufacturing. With the Himax model as a successful first step in upstream integration, over the years CMO formed a web of tightly linked subsidiaries across its supply chain. These efforts at vertical integration helped alleviate some of the concerns about the availability of critical components. All these efforts made CMO one of the most vertically integrated of Taiwan's TFT-LCD manufacturers. CMO created an environment that people come to them, whether internally or externally. 4. How did CMO's leadership and culture impact the company's performance? Shi espoused three credos as his guiding principles: (1) business was a way to pursue fulfillment, (2) people-oriented management was important, and (3) harmonious relationships were valuable. These credos set a very powerful tone within the company.
A highly decentralized decision-making model enhanced this management philosophy. This made the company a very attractive place to work, allowing it to draw personnel from many quarters of Taiwanese industry when new initiatives were launched. One of the strengths of Chi Mei's culture is the entrepreneurship and flexibility. The power to attract talent would later turn out to be a key enabler, as the company expanded into areas that required specialized technical expertise. Chi Mei didn't lure people away from other companies; it just built a good environment and set up "stages" for people to develop businesses. In fact, all CMO did was build a good environment and everything else followed.