The case started with the dilemma faced by the protagonist, Jeffry Cheong when both of his major clients KiKi and Houida (European fashion houses) was writing to Jeffry to inform him that they may be looking forward to China as the prices are very competitive. Jeffry Cheong was managing director at Haute Couture Fashions Bhd (HCF). Loss of its major two clients (KiKi and Houida) would be catastrophic to HCF as now the financial statement of HCF showed HCF has been experiencing falling margins and profit over the last few years. HCF was established in 1974 by the Tan family with the first fully equipped factory in Penang Island. The founder was Tan Boon Kheong with a skilled master cutter, trained by British master cutter in the 1950 in Penang. He started the HCF with a small but successful business tailoring men's clothing in Argyll Road, Penang until his retirement in 1980. Peter Tan, the eldest son of Tan Boon Kheong was left to Europe when he was 20 years old and returned to Malaysia with a wealth of experience of both men and women's fashion.
Don't waste time Get a verified expert to help you with Essay
During that time, there was a trend of European clothes manufacturers looking at Asia for outsourcing. By having that opportunity, Peter started his business venture, especially with the European fashion houses. Due to limited production capacity, the second factory was opened in Butterworth in July 1980. HCF's sales continued to experience growth throughout the early 1980s to mid 1990s and number of customers had also increased. Thus, in 1990, HCF opened its third factory in Jitra, Kedah. In 1995, due to non-stop increasing demand for its clothes, the fourth factory was opened in Chieng Mai, Thailand. However, in 1998, Peter Tan decided to shut down the Penang Island factory to cut operating costs due to loss suffered by the HCF during that year. After few years, its profitability increased progressively and HCF pulled itself out of the loss making situation.
Issues
1. Possibility of losing two major clients
Currently, China is moving towards emerging market economic which means its economic is changing dramatically. This country was once socialist states but have been largely transformed into capitalism-based system, partly through a process of privatization. China is the largest emerging market and its economy continues to grow at a remarkable rate as well as its role in international business. China has population of 1.3 billion, one fifth of the world's total population. Due to that, China is offering low labour cost. From that offer, operating expenses can be reduced and then the revenue will be increased. Therefore, many companies looking forward to outsource from China as the prices are very competitive. When Jeffrey was informed that their two major clients was going to China to "contract manufacture", it could contribute a major loss to the HCF as KiKi and Houida have generated a big percentage of sales to HCF. At the same, HCF has been experiencing falling margins and profits over the last few years.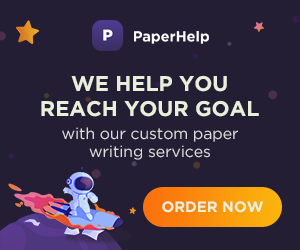 2. Moving operations to China
As suggested by Elaine, the sales and marketing Director, HCF should consider to expand its manufacturing in China. By doing that, HCH could able to retain KiKi and Houida as its customers and supply the clothes at lower prices. However the issue is whether to set up HCF own factory in China or joint venture with a Chinese manufacturer. The details on these two possible ways of expanding into China are as follows:-
HCF own factory
Joint venture
Cost
RM 15 million
RM 2.4 million
Time taken to be able to serve the customers
18 months
6 months
Risk
Lower
Higher
Dependency
Independence
Loose its independence
Factory capacity
Similar capacity as in Malaysia
One and half times as in Malaysia
Table 1
As showed in table 1, both ways have its own advantages and disadvantages to the HCF. Thus, it was very critical decision for the management to choose the best way of expanding operations in China.

3. Closed down current factories (resale, pulling down or board up) If HCF decided to move in China, then the factories in Malaysia and Thailand need to be closed down. This is because, if they were choose to maintain the current factories while having the new one in China then a lot of costs need to be incurred. According to Financial Controller, Daniel Tan, the factories in Butterworth and Penang have a reasonable value as its equipment were only recently purchased in 2007. In addition, HCF would be able to sell the land for a significant profit as they were located in a fast developing area. The factories would be able to sell around RM 8.5 million. Unlike, factories in Jitra and Chieng Mai have very low resale value as it were located in rural areas. Since it was difficult to sell these two factories the only option would be to shut down the factories. To do so, the factories have to be pulled down that would cost HCF RM 1.2 Million. If not, the factory would become a haven for drug addicts. In another way, HCF can choose to board up the factories for a cost of RM 200 000. Moreover, Daniel expects minimum redundancy payments around RM 3.0 million besides the above expenses. If HCF were to completely close down the Malaysian operations, a large number of employees will have to be retrenched and to be sad enough many of them have been with HCF for more than 10 years.