Man is a social animal. The history of mankind is the history of evolving societies, civilizations and nations. These are the various levels of groups a person exists as a citizen of, where he cooperates with others to fulfil and increase his own needs and potential and therefore developing that group as a whole. Hence, an individual is tied to his social moorings which provide him certain rights for his own self development and also demand from him certain responsibilities for the well being and sustainability of the society as a whole. These rights and responsibilities are indispensable for any organisation to exist and develop.
Don't waste time Get a verified expert to help you with Essay
The rights have also evolved as society has progressed. Earlier in the days when democracy did not exist, a king or a dictator did not need to worry much about rights of his citizens. But democracy is based on will of people. In a democratic government, a citizen gets his rights which are fundamental to his well being and growth. Hence, in India our constitution makers provided us with fundamental rights which we did not enjoy when india was not a democratic nation. Similarly, when industrialisation had emerged in western Europe, the rights of the workers was not given much credence to. They lived in miserable conditions, with very long working hours and less leisure. But today, every organisation provides its workers safe working environment as a right.
Today, as the twenty-first century enters its second decade the world has shrunk in a space becoming a global village.The ancient Indian notion encapsulated in the sanskrit dictum 'vasudhaiva kutumbakam'( the world is a family ) has never been truer.Today, its not realistic to think only in terms of one's own country .The exchange of ideas and goods are taking place everywhere in the world with ever greater frequency,speed and ease.The safety of people everywhere not only depends on local security forces,but also on guarding against terrorism.What happens in other parts of the world affect other nations too. We are becoming citizens of a unified planet. Under this perspective, the united nations formulated the Human rights which are fundamental for the existence of a citizen irrespective of race, gender or geography like right to live with security, right against slavery. If a government denies its citizens these basic rights for example in a genocide, UN can intervene to restore peace and a legitimate government. Likewise it sends directives to its member nations on how they can perform better so that the citizens have better life. A citizen needs to take full responsibility towards Organization, Nation as well as Planet.People everywhere increasingly connected through travel,trade and the internet.
World is so closely knitted today that a fire that starts in a remote thatched in one corner of a village can melt the steel girders of the tallest skyscrapers at the other end of our global village. The impact of 9/11 was felt all around the world or the impact of recession that was felt all around the world in 2008 due to the failure of Lehman brothers and Bear stearns .The impact that one citizen, organization or nation creates around the world cannot be ignored in such an interdependent world .We can no longer afford the luxury of not thinking about the impact on the planet in anything we do .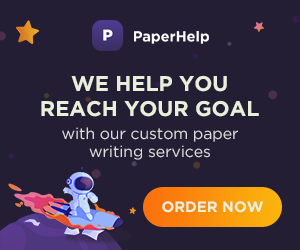 The problems that the world is facing today like terrorism ,of the proliferation of weapons of mass destructions,global warming ,contagious disease, poverty, mass illiteracy and massive displacement cannot be addressed by one or a group of country alone .Today nations around the world find them vulnerable to threats from beyond once borders counterfeiters of currency,drug smugglers,child traffickers,pirates ,credit-card crooks and even imported diseases such as swine flu. Such problems required solutions that transcends all boundaries and it can only happen when one think himself as a global citizen and realize their rights and responsibilities towards the planet.
Citizenship is the status of a person recognised under the law of a state that bestows on that person the rights and the duties of citizenship.

Rights and responsibilities complement each other.It has been rightly said with great power also comes great responsibilities.Rights and respondibilities both should be enjoyed actively .Active citizenship is the philosopy that citizens would work towards the betterment of society through economic participation, volunteer work and other such efforts to improve life for all citizens. A right has not be enjoyed by an individual at the cost of other's right. A right pertains to an individual's liberty but to sustain and develop equality in a society, responsibilities or duties are must to be followed by the citizens. If we have a right to free speech, then it becomes our responsibility to moderate our speech so that it does not incite hatred between groups and communities. Keeping this in view, India incorporated fundamental duties as well in its constitution to complement the rights.
Now corporates which thrive on lands and forests occupied earlier by other communities, they have to share their riches with those people in the form of corporate social responsibility.
Mahatma gandhi had aptly said that the world has enough to fulfil everyone's need but not enough to fulfil anyone's greed. In today's world where resources are scarce, these words of his have become highly relevant. In the name of development, we are polluting our air and cutting down our forests. We are threatening the livelihood of various communities which sustain on these lands. This has led to widespread social tensions resulting into violence. The corporates and other players are forgetting their responsibilities towards the society. Their rights to do business must be in harmony with the rights of citizens whose livelihood gets affected.
Many Management literates have investigated the notion of Citizenship from three perspective-an Organizational Citizenship (where the efforts are undertaken by the employees to behave as good citizens within their organization); from a social perspective with the notion of Corporate Citizenship (where initiatives are undertaken by businesses to act responsibly in society in particular and the Nation in general) and last but not the least from the planet perspective with the notion of Environment Citizenship (where efforts should be undertaken by Individuals/entity to be responsible towards environmental protection).
At the organization level citizens should strive for sustainable development . There should be effort towards a future state for human societies in which living conditions and resource-use meet human needs without undermining the sustainability of natural systems and the environment, so that future generations may also have their needs met.
Central coalfield Limited(CCL) as a responsible organization in making citizens partner in progress.
Major corporate social responsibility(CSR) activity of Central Coalfield Limited (CCL)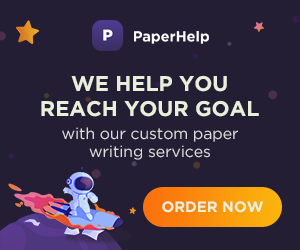 1. CCL has adopted 2 villages in the nearby vicinity in which Rs. 50 lac was provided for setting up a Solar Light Generating Unit.
2. CCL has organized 25 medical camps in the adopted villages, in which 2644 persons were benefitted.
3. CCL has constructed/ repaired 17 rural roads, built/ repaired 21 rural schools and 20 community centers have been constructed/ repaired.
4. 11 visually impaired girl students of Brajkishore Netrahin Balaika vidyalia have been adopted by CCL for their education and Health Care.
5. For providing the supply of drinking water, 84 works with respect to digging of hand pumps, installation of hand pumps, wells, ponds etc. were undertaken by CCL giving benefit to 105 villages.
6. 335 health camps were organized in different villages of CCL in which 52309 people were benefited.
7. CCL has started operation JYOTI to eradicate reversible blindness in command areas and 2511 persons have been operated so far.
8. An amount of Rs. 3.70 Cr. was provided to state Government for construction of Bridge on Ray-Tandwa- Khilari Road. 9. Rs. 81.38 lac was provided to Jharkhand state for De-Silting of Kanke Dam, Ranchi.