Human service professionals, or helpers, will likely work with many different clients, each with their own set of problems. These problems can range from physical abuse and neglect, aging issues including death and dying, and a number of other issues concerning the basic needs of life. Problems can also encompass the many different situations people find themselves in either as a result of life choices or out of no fault of their own. These problems may include homelessness, combat veteran issues, and mental illness. Whatever the problem or problems are, it is the responsibility of the helper to use a wide range of skills to assess client needs, create a treatment plan, and offer resources and emotional support to the client as they accomplish the goals included in the treatment plan. These skills include communication, empathy, compassion, patience, analytical skills, and teamwork.
Don't waste time Get a verified expert to help you with Essay
A range of problems faces human services clients
"Problems for clients are rarely single issues, and the human service professional should approach each client with the expectation of more than one problem." (Woodside & McClam, 2011, p. 131) Every problem that a client presents with cannot be predicted. In fact, client problems encompass a wide range of needs and circumstances. For example, a client who is struggling with domestic violence may also have a need for mental health support. A client with mental health issues may also be experiencing a lack of food, clothing or shelter. The problems facing clients are very broad and it is helpful to better understand them. Problems facing children and families include physical and sexual abuse, poverty, lack of a healthy home, or little education. Children are especially vulnerable as they cannot provide for themselves. Although "[t]he best place to serve kids is in their home and with a family," there may be a necessity for placement in foster care or, in some cases, adoption (Moffat, 2011, p. 5). The elderly also face unique problems such as lack of mobility, losing their independence, and end of life issues.
When the elderly can no longer care for themselves, finding in-home care or placement in assisted living or nursing home facilities becomes the focus. In addition, the elderly may struggle with some of the basic needs of life such as food, shelter and clothing. Immigrants, veterans, and people with disabilities face other problems in the human service field. Immigrants struggle with adapting to a new culture in a new country as well as learning a new language. Immigrants may have problems with finding employment, housing, and legal help, as well. Veterans need assistance with adjusting to civilian life including adjusting their skill sets to match employment opportunities. Combat veterans especially struggle with physical and mental disabilities and are in need of appropriate services for rehabilitation.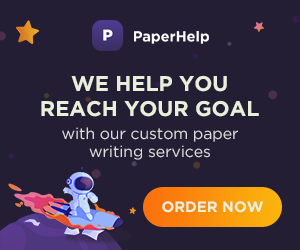 Disabled people face challenges in personal care as well as employment, including issues with rehabilitation and adapting to their disabilities. The need for residential or group care facilities may also be at issue for the disabled community. Problems with substance abuse and addiction, mental illness, and clients with criminal records also exist. Many of these problems co-exist in a client's life and need to be addressed as a whole. ". . . the client is an individual comprised of psychological, social, economic, educational, vocational, and spiritual dimensions and possibly will have needs in many of those areas." (Woodside & McClam, 2011, p. 132) Specific helping skills can be used with clients
Essential to the helping process is knowledge and practice of professional and interpersonal skills that help the human service professional in effectively addressing the needs of clients. These skills include communication, empathy, compassion, patience, analytical skills, and teamwork. "Chief among these are interpersonal and communication skills, because more workers deal directly with a variety of people" (Moffat, 2011, p.9). The work of human service professionals centers on building relationships of trust with the client. It is the responsibility of the helper to facilitate effective communication. Listening is vital to the process. In order to fully grasp the client situation, the helper needs to observe both the verbal and nonverbal messages. Listening involves paying attention to both words and actions as they go hand in hand in understanding the total message being given. G.E. Egan introduced the SOLER concept for responsive listening. Learning this concept can be very useful to the human service professional (Egan, 2010). Details of the SOLER concept are illustrated in the following table: S

Face client Squarely
O
Adopt an Open posture
L
Lean toward the person
E
Maintain good Eye contact
R
Try to be relatively Relaxed
In addition to the SOLER method, paying attention to vocal tone and speech rate, and verbal tracking of the client's message will exhibit attending behavior and help the communication process (Ivey, Ivey & Zalaquette, 2009). The helper can encourage the client to discuss their issues openly by not changing the subject they have chosen. Effective listening shows compassion for the client and creates an opportunity to show empathy and patience, additional skills that are essential to the success of the human service field. Clients in the human service field come from a variety of situations. Their values and belief systems vary widely as much as their problems do. In order to effectively help people, helpers need to develop acceptance and understanding of these differences. Unconditional acceptance of the client is essential to the success of treatment. Helpers need to see the situation and experience feelings from the perspective of their client. Patience is necessary for the helping process as there are likely to be setbacks or resistance to the treatment plan.
Helpers should learn to adapt their approach as the situation changes; which leads to the skill of critical thinking. "The ability to think creatively helps workers determine ways to get around hurdles that interfere with clients' efforts to succeed" (Moffat, 2011, p.10). Throughout the helping process, a variety of changes is bound to occur. Whether these are positive or negative changes, client and human service professional must work together to deal with them and continue to move forward with the assistance process. Using analytical and problem-solving skills, helpers can overcome the roadblocks to treatment and continuously work towards solutions. Treatment often involves networking with a number of other professionals and utilizing a variety of resources. Being able to work well as a team is another essential skill for human service professionals. Psychologists, Social Workers, Mental Health Facilitators and Counselors are all participants in the work of human services. Using communication, empathy, compassion, patience, analytical skills, and teamwork, the helper can effectively recognize and define the variety of client problems that exist and work with them towards accomplishing the goal of the helping process, which is to encourage responsibility and promote self-help.
References
Egan, G.E. (2010). The skilled Helper: A problem management and opportunity development approach to helping (9th ed.). Pacific Grove, CA: Brooks/Cole Ivey, A. E., Ivey, M. B., & Zalaquett, C. P. (2009). Intentional interviewing and counseling: Facilitating client development in a multicultural society (7th ed.). Pacific Grove, CA: Brooks/Cole Moffat, C. (2011). Helping those in need: Human service workers. Occupational Outlook Quarterly, 55(3), 22-32. Woodside, M., & McClam, T. (2011). An introduction to human services (7th ed.). Belmont, CA: Brooks/Cole, Cengage.