Café Vancouver is a new coffee shop at Granville and Robson Street in Vancouver Downtown. The hustle and bustle of downtown need a quiet, fast-paced life make people feel tired, we want our customers to relax while enjoying a coffee. Café Vancouver's team will make the best effort to create a unique place where customers can get together with each other in a comfortable and relaxing environment while enjoying the best-brewed coffee or espresso and breakfast style treats in town. We will be in the business of helping our customers to relieve their daily stresses by providing peace of mind through great ambience, convenient place, friendly customer service, and products of consistently high quality. We welcome guests of all ages; we can guarantee each guest to enjoy high-quality coffee. Vancouver Downtown has many companies, offices and shopping centers, with a strong customer base and revenue opportunities. Meanwhile, 365 days a year we will have no holiday leave, to make sure that we have opportunity to serve guests at any time. We also have a pragmatic management team.
Don't waste time Get a verified expert to help you with Essay
Head is the General Manager; he has a degree in Economics from the Russian Far Eastern University, and has more than six years of experience in business operations. He is the general manager, and a cafe investor. Team1 supervisor is Supervisor1 with four years of broad experience working at coffee shops and restaurant industry. Team2 supervisor is Supervisor2; he has 2 years of experience in the restaurant industry. We provide training for up to three months, including company culture, coffee brewing, food safety, and so on. All employees of our company will be well-trained and enthusiastic moderator. The financial position of the company is essential to develop the company's financial data, including investment, net profit and so on. After the financial position and profitability assessment, in three years of operation, we expect to have profit of about 818,700 dollars (net profit after tax), with average annual net profit of 272,900 dollars will give adequate funding for our company. Compared with other coffee brands in the industry, we expect to grow faster. In the long-term, we will consider opening new cafes in different locations throughout Canada. The Company and Industry
Business goals
Coffee is more than a beverage; however, it is a memory, anticipation, and a lifetime of consoling moments of modest pleasure woven into our lives. Coffee's success as a beverage undoubtedly owes both to the caffeine it harbors and to its sensory pleasure. Coffee lovers come to associate the energizing lift of the caffeine with the richness and aroma of the beverage that delivers it. Our Business goal is "to make our customers return to the simple concept of coffee, quietly enjoying every cup of coffee." We are planning to open two stores in the Vancouver area within three years.
The company
Mission statement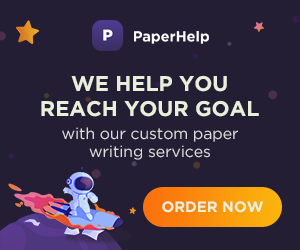 "We want our customers to return to the simple concept of coffee, quietly enjoying every cup of coffee."
Vision Statement

"To grow the business and protect the rapid development of the enterprise."
The Industry
Although Canada does not have the proper climate for growing coffee, Canadian-based firms do import raw materials for processing and resale into domestic and export markets. Coffee manufactured for retail and Food service markets has been an important part of food and beverage processing in the country for many years. Coffee is the most popular hot beverage in Canada with a total of 14 billion cups consumed annually. An estimated 64% of Canadians drink coffee each day, which is equal to 6.8 kilograms of green coffee or 12.7 pounds of roasted coffee per head, with 86% of adult coffee drinkers consuming the beverage in the morning or for breakfast. In-home continues to be the dominant place for consumption with just over half of Canadian consumers (51%) drinking coffee at home.
Among adult coffee drinkers, the share of cups (80%) of traditional coffee made at home is eight times higher than the share of cups purchased from the market (11%). 57% of coffee purchased at coffee shops. The coffee is also the top beverage in the Canadian Foodservice category. Canada has a highly developed away-from-home coffee market and is second only to Italy in highest percentage of total cups of coffee consumed outside the home. Other consumer demands include information on the origin/source, and locally grown, fair-trade, organic, and green coffee products. The coffee industry has been quick to respond to this lucrative market, worth about $650 million a year in Canada. Products and Services
The Café Vancouver will proudly offer its customers the best tasting coffee and tea beverages with breakfast style treats in the area. Our highly trained staff with a passion and talent combined will provide the best customer service in competition. The friendly and polite staff will also provide a cozy environment for customers to make them feel home, and every staff member will be required to give million dollar smile to our customers. In future, we will be looking forward to train our employees in further customer and coffee-making services. The products we offer will taste better than anything in the competition. This will be achieved with the high quality ingredients and products, by strictly believing in providing quality.
The menu will cover coffee, steeped specialty teas, espresso latte and beverages, classic hot beverages, cold beverages, espresso on ice, sweet baked goods, yogurt, and grilled sandwiches and wraps. The Café will be offering free books; magazine, daily newspaper and WI-FI for eating in clients to make them feel entertained and relaxed. By keeping in mind the importance of internet, we will provide speed WI-FI for our customers. There will also be four televisions at display in the café, which will be playing channels on popular demand. During the normal working hours of our café there will always be entertaining music playing for our customers. In future, we will be updating our product and services with the popular demand. With the business plan there is a menu given below which will provide further details about the products we will offer.
MARKET ANALYSIS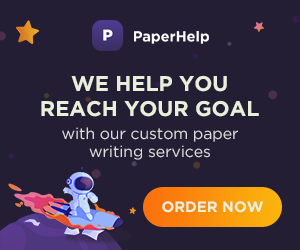 Coffee business in recent years has been a bright spot for those who want to
start-up their own business. While there are a number of other businesses out there many categories facing poor sales, negative balance sheets but coffee cafes are continuing to show strong growth. It's very clear that Canadians love coffee continues throughout the year.
Target market
The place for our Café Vancouver business is located at the intersection of Robson Street and Granville Street, which is in the downtown and one of the best locations for our coffee-house for opening up our cafe. Downtown is the main part of Vancouver and remains busy all throughout the year. According to our research we found that there is year round tourist activity all across Vancouver plus there are lots of businesses nearby our place. Robson Street is famous for its shopping stores all over Canada. In target market, we will target people from young to senior citizens. At the intersection, there are excellent auto and pedestrian traffic by the place which will give some customers each day. There are busiest areas and Sky train stations near to our place so we can attract local people or travelers passing through Downtown.
Market size and trends:
According to the census 2009 The Robson Street is regarded as a 3rd BIA (business improvement area) in Vancouver. The retail and service business is really higher on Robson street because of its popularity and there are 29% eating and drinking places on the Robson street. The retail business is 69% on Robson and 24% in the rest of Great Vancouver. It is one of the biggest shopping destinations in Vancouver. As the target market for our product and service is mainly tourists, local residents, business people, and students. There are 79,140 residents and 145,000 daytime employee bases; population density is triple than Vancouver average. The growth for the market had increased from last year because of the innovation; lots of people emigrated there because of business opportunities. According to the census there are 39 commercial properties and 222 businesses on the Robson Street. By targeting all market segments, Café Vancouver will not focus on one segment of market like for many other coffee shops. Café Vancouver will avoid these barriers in business with a customer mix of all segments and in coming years we expect to increase our market share in coffee business.
Competition
Café Vancouver will uniquely place itself in the most competitive area of Vancouver downtown. The place chosen for a cafe has competitors such as Blenz coffee, Starbucks, cafe crepe, Tim Horton's, Waves coffee, 7 eleven and David's tea. It will be challenging to compete with well-established business, but cafe will give most delicious products at very reasonable prices. Our prime competitors (see Appendix # 1): Blenz coffee (www.blenz.com): Blenz opened their first coffee shop in February 1992 on Robson and Bute Street. They are famous for handmade coffee. They have 61 stores in British Columbia. They also are doing business internationally like in Japan and Philippines. Their store cost range from $225,000 to $400,000. Tim Horton's (www.timhortons.com): The Tim Horton's chain was found in 1964 in Hamilton, Ontario.
The chain's focus on top quality, always fresh product, value, great service and community leadership have allowed it to grow into the largest quick service restaurant chain in Canada specializing in always fresh coffee, baked goods and home-style lunches. Wave's coffee (www.wavescoffee.com): The Waves Coffee House franchise was founded in 2005 at Hastings and Richards Street in downtown Vancouver British Columbia. In 2008, Waves coffee was recognized by the Brand Coaches as the "Hottest Brand in Canada". They have also been recognized as the "Best of Brands" by over 1,500 coffee retailers. Today there are 31 Waves across British Columbia and Alberta – with more to come. Starbucks (www.starbucks.ca): Starbucks is one of our prime competitors located near intersection of Robson and Granville. Starbucks is one of biggest coffee companies in North America with headquarters in Seattle, Washington. Starbucks has 20891 stores in 62 countries and 1324 of them are in Canada with generating revenue around $13+billion. Café crepe (www.cafecrepe.com): Established in 1999; cafe crepe imports tradition of the classic European café to North America, Café Crêpe specializes in Parisian sweet & savory crêpes, French baguette sandwiches, and grilled Italian Panini.
As an international café, Café Crêpe also offers world classics like a half pound certified Angus burgers, pommes frites (French fries), thin crust pizza, and a full traditional breakfast menu that includes Eggs Benedict and an exciting variety of omelets, among other specialties. In addition to serving exceptional Italian roasted Lavazza coffee, Café Crêpe is fully licensed, offering a vast choice of alcoholic beverages and cocktails, along with select beers and wines. 7-eleven (www.7-eleven.com): Since 1927, 7 Eleven has grown and evolved into the world's largest operator, franchisers and licensor of convenience stores. The company operates franchises and licenses more than 8,600 stores in the U.S. and Canada. Of the more than 7,800 stores the company operates and franchises in the United States, more than 6,200 are franchises.
Estimated sales and market share:
With the targeting mix that we are focusing on, we expect the average of 400 to 600 persons per day during the first year. We have estimated our customer expenditure about $3.5 due to premium pricing on some of the items. We presume that the total cost of sales would be about 14%. We expect the growing of our sales to 700+ customers per day for the second year of operations. And when the business will be stable and well-known we can reach the level of 800+ customers per day. The Marketing Plan
Pricing
There are various aims of pricing that we will focus on
Survival
Profit maximization
Market share goals.
Pricing Depends on various factors:
Internal Factors-
Marketing mix strategy
Costs
External Factors-
Nature of the market
Competition
Competition Based Pricing- We will also be using this strategy at some stage when we get a stable number of customers in the market and then we can look at a prices level among our direct competitors, so we can adjust our prices according to that. Marketing Penetration strategy- We can charge slightly less what our direct competitors are charging for the same product. The Penetration strategy is usually used for quickly achieving a high volume of sales and to attract customers. Under this strategy product is widely promoted and price is kept comparatively low. As we will be new in the market, we will definitely go for a penetrating, this way we can have a bond with regular customers and can attract new customers. We created a detailed list of prices which we are going to start-up the café with (see Appendix # 2).
Advertising and Promotions
Newspaper and Magazines- This will also be a good way of advertising of our product to market. We can promote our latest product in daily or weekly newspaper to give our customers as an offer for the first day of new product. We will be giving ads in local newspaper 45 days before the opening of our Café. The newspaper charges about $6 per column inch, so an ad that is two columns wide and two inches tall would be $24 for each day. Putting up Signs in Neighborhood- This is also a unique way to attract customers. The signature of our coffee shop will be placed in different locations, so people can see the ad of new coffee shops and they might come to try something new. For 100 boards it will cost around $900. Hand out values cheque- We will attract customers by giving value cheque worth $10 to first 100 customers. They will be eligible to redeem the money at any giving point of time. When we open the store, it will create a big attraction to customers. Hand out flyer discount offer- We will distribute flyers by dropping it to mail boxes, attaching any discount offer on their first coffee, sandwich or any snack. We will make our flyers on Closest to DL (95mm x 210mm) so it will be inexpensive to make 50 flyers will cost $9.74+ tax. So 1000 flyers will cost $194.80+tax.
Social Media- We will also promote our café through social media like Facebook, Twitter and YouTube. We will tweet the promotional offer on twitter, so customers can have an access to discount coupons online. Website- We will create our website and advertise all our products there, so people can know about our products. There will be some discount coupons on the website, the customer could print it and redeem at any point in the store. It will cost us for a basic website $2500 to $3000 and to manage the website and to develop it $75 to $100 per hour. So this will be less expensive than social media and own company website can give people better option to have a look at our menu and daily or weekly promotions. Development plan:
Development status:
Our business plan is on developing stage. We have a very good plan to start our business, having the past experience of some partners will help us managing the coffee-house. We are going to lease the place in Vancouver Downtown on the intersection of Robson and Granville. We are planning to start the construction work first, after that we will give priority to the interior work. Next, we will arrange and fit the machines and dishwashers according to our layout. Along with the customer service we are providing customers with free WI-FI hotspot, cable TV and comfortable chairs and couches. So our customers can enjoy their coffee while sitting and watching TV or surfing the Internet.
Proprietary issues:
This is the trademark for our café. It is going to distinguish our service from those who are doing the same business in the market place. The registration of trademark is not mandatory but we are going to register it before the opening, because it gives us obvious proof of ownership. Furthermore, we are going to test our products like coffee and other eatable items through the CISPR EMC testing laboratory under the Canadian standard association plus we will test our café under UL testing laboratories for safety. After getting the approval, we will give some free samples to potential customers for promotion and feedback. Operations plan
Location
The coffee shop will be at Granville and Robson Street in Vancouver Downtown (see Appendix # 3). It would be an excellent place with constant shoppers during the week plus business people and people who work in Downtown during weekdays. The coffee shop will be conveniently in the heart of the most popular shopping area in Vancouver and close to the Vancouver City Centre Sky Train station, which would allow attracting more transit people. Due to the enormous market size, the growth at this area rate would be considerable. The Vancouver Café will give highly comfortable seats for 24 customers with hours of operation from 6AM to 8PM.
Facilities
The total space available for the café of 600 sq. feet will offer the space for a lounge seating area, fireplace, bookshelf, back room, handicap-accessible washroom, and kitchen (See Appendix # 4). The premises are available for lease at an asking rate of $30 per square foot, net. The total annual rent would be equal to $180,000, which equates to $15,000 per month, as the listing agent informed us that the lessor is willing to reduce the monthly payment from $18,000 to $15,000. We will be eligible for the discount in case of a lease contract for at least three years term. The lessee will be expected to give a personal guarantee together with a security deposit of $10,000.
Equipment
To start-up our business, a variety of equipment are required. As mentioned in the "Development" section, we will need to buy a list of equipment costing in total of $ 28,344 (see Appendix # 5). All the equipment will be brand new and prices listed include delivery and setting in place. All the items will be purchased from Stealth Coffee Systems Inc. As we already negotiated, we would be eligible for an additional discount of 5%, if the amount will be paid within 90 days after the purchase. So, the estimated amount with discount will be paid for the equipment equals to $26,927. The installation of the equipment will cost us additional $ 25,000. Lead time for the delivery of the equipment is three to four weeks. The equipment will be amortized by using the straight-line method with an estimated useful life
of 15 years.
Supply Chain
Pacific Coffee Roasters has been chosen to be the primary supplier for the best specialty coffee. The company is conveniently located in Downtown, close to our coffee shop. Pacific Coffee Roasters is a broad line coffee distributor which will satisfy all our supply needs. The inventory will be checked twice a week to make sure that we have enough in back stock. The entire inventory will be placed by dates of receiving to follow the "first in first out" system. We are expecting to place orders and receive new inventory on a weekly basis.
Human Resources
To operate the coffee shop we will need to hire six cashiers to split them up in two teams (see Appendix # 6). The previous restaurant experience will be required, but exceptions can be made. All the hired employees will receive an extensive training. Later, for new employees we will use on-the-job training technique to increase their performance and decrease the time of the training. A starting wage for a cashier will be $10.25 per hour; also we will use a bonus system based on the employee's performance.
Management team
Is the Manager of the Vancouver Café and will be responsible for overall operation of the business. Head received a degree in Economics from the Russian Far Eastern University in 2006. In addition, he is currently pursuing a Business Management Diploma at Douglas College and he will graduate from the program in December 2014. Head has an extensive experience in strategic planning, as he had been working for a production company in Russia from 2006 to 2012 as a Planning Manager. ……. is the Vancouver Café's Supervisor of Team 1 and will be in charge of running day-to-day operations. During peak hours, he will be helping to his staff. Supervisor1 currently studies at Douglas College on Business Management program and will graduate in December 2014. He has 4 years' experience in the restaurant industry, as he worked at coffee shops in Vancouver. His experience varies from a cashier to a supervisor of the coffee shop. Through the work experience he received a sufficient amount of expertise to run the café's operations. He will be responsible for the hiring and training all the café employees. At this position, Supervisor1 will report to the Cafe Manager. ……. is the Vancouver Café's Supervisor of Team 2 and will be in charge of running day-to-day operations. Supervisor2 currently studies at Douglas College on Business Administration program and will graduate in August 2014. He has 2 years' experience in the restaurant industry. He will be supervising his staff and helping out during peak hours. He will be responsible for the purchase of supplies and management of the supply base. At this position, Supervisor2 will report to the Cafe Manager.
SWOT Analysis
Opening a coffee café is not about knowing the difference between mocha, latte, and cappuccino but much more than this little part. Creating a SWOT analysis — identifying the good, bad and potential ugly, our customers, overcoming the competing coffee shops and strengthening our marketing plan — for our business is essential before moving forward.
Strengths
Easy to get financing.
Easy to start up business.
New talents from partners.
Extensive beverage menu.
Cost leadership.
Value based customer service.
Location.
Weaknesses
Lack of experience.
Unknown company history and background.
Divided authority.
Number of competitors in the market.
Too many products to start with.
Opportunities
Continuously expanding.
Bring in different types of drinks from different parts of world. Expand into franchisee based business.
Joint venture with different business organizations (e.g.: Gas stations, grocery stores, cinemas and many more that can allow our coffee shop in their business ). Involve keen investors into the business to expand.
International markets.
Online market.
Threats
High risk of failure.
Conflicts might occur between partners in the future.
Status as an independent coffee shop.
Change in coffee trends.
Recession.
Rises in the price of raw materials.
Shortage of specific coffee beans from suppliers as demanded by the market. Change in technology in operating coffee making equipment's. Change in government policies.
Implementation schedule
An implementation schedule ensures the accomplishment of each stage of the business plan. The development plan was divided into four phases: the initial phase, commencement phase, semi completion, and final phase. The team was successful in creating a business plan after a month's collective effort. The commencement phase will begin after the initial stage. During this phase the business will be registered and thus the company becomes
eligible to take financial help from a financial organization. Semi completion stage will begin after two weeks. During this phase, the process of staff recruitment, menu preparation, marketing and advertising strategies will be carried out under the guidance of experts. This phase takes a month and a half. The final phase will begin immediately after the semi completion phase. This phase consists of deciding the interior theme, furniture, appliances and other facilities to be provided at the café. Financial plan
Funding Requested
In order to start our business, the capital cost would be covered under the fixtures and equipment, installation of the fixtures and equipment and decorating which are 26,927, 25,000, and 10,000, respectively, for a total of 61,927. Basically, we are doing our financing from debt and equity investment which The Canadian Imperial Bank of Commerce (CIBC) has agreed to finance a large portion of this expenditure.
Our 90 % of the Capital cost is covered by CIBC by using the government-granted Canada Small Business Financing Act (CSBFA) program. Interest rate would be prime plus 4.25 per cent, which includes a 1.25 per cent administration fee paid to the federal government. We will do monthly payment up to seven years in order to pay all the debt. CIBC has agreed to a loan for $ 178,090 which covers renovation expenses, personal guarantee from the owner for 25 % of the loan amount.
The owner is planning that the balance of the funding will come via a $ 19,787 remaining balance, allowing him a 100 % of the common shares in the corporation.
Financial Projection
Café Vancouver is expected to make a profit of $ 168,200 in its first year of operations, which is a good indication for the company. The $657,000 is estimated for the first year sales figures falls way above the breakeven point by $186,787(where as B-even is $470,213). Not only this, as indicated in the cash flow projection, the initial CIBC loan and $19,787 equity investment give the operation more than adequate cash flow. This gives an opportunity to our business to repay the loan faster.
Risk Factors
In order to start a new business venture, there are many risks that must be taking into consideration. Below are the some of the risks associated with café business: 1. Fire Safety: Café Vancouver will limit the impact of a fire by ensuring the business has compensation, insurance protection, including adequate business premises insurance as well as business interruption insurance. 2. Inadequate Capital: Despite of a solid business plan many Cafe fails because they lack adequate funding and planning. So to decrease these risk Cafe Vancouver is planning to have several months of funding to cover the costs of salaries, food and bills. 3. Food Safety Concerns: If any customer becomes injured on the premises or where an illness is attributed to product the $ 1,000,000 compressive general liability insurance coverage will insure the business has adequate liability. 4. Shortage of supply: This risk is considered as not important because there are wide variety of suppliers in downtown might be chosen in case of shortages with supply.
Divestiture/Harvest Strategy
In case of any quarrel, any partner wants to exit the business or if sales cannot be made then the assets of the business will be sold off individually. Firstly, company will try to sell this commercial coffee making equipment locally but if the quenched arranged cannot be made locally then the equipment will be sold over the internet. The money from selling this equipment will be used to pay off the debt obligation of the business and remaining money will be paid to the owner.
However, this is not supposed to happen because the concept has significant upside latent, builds good market share. If everything goes according to the plan, it is expected to attract the attention of large national. The owner
would sell the business only and only if a healthy profit is given by a buyer.