As a manager of a large rehabilitation center that provides short term care rehabilitation services, adding long term care services will require hiring and training new employees. It is important that managers understand the appropriate communication methods, why they are important, and what internal and external relationships that must be considered. There are a few appropriate communication methods manager can use in this organization such as emails, memos, team meetings, flyers, and powerpoint presentations. A mailing list can be implemented to send out emails with information or by sending flyers via USPS. Holding team meetings is a great to provide information to staff members as well as receiving employee feedback and suggestions to improve the quality of care. Although there are many methods of communication, holding staff meeting is the best way for information to flow from managers to employees, and employees to managers.
Don't waste time Get a verified expert to help you with Essay
Communication is important in the rehabilitation center as many services are provided by multiple physicians. "Communication between provider and consumers affects every facet on the health continuum from health promotion and disease prevention to assessment, diagnosis, and treatment" (Jones & Bartlett, 2014). The quality of care is dependent upon staff members working together to provide care. This requires effective communication to pass health information, and share knowledge with each other to find the proper treatment plan. The use of flyers in the community allows for communication between the organization and the community, informing them of the addition of long term care services. This is important to reach the organizational goals. There are many internal and external relationships that must be considered when expanding services. Internal relationships include managers of other departments such as marketing, and staff members.
Marketing managers have knowledge of the demand for long term care services in the community and can provide the manager with that information. Staff members may be useful to help provide long term care services or train new employees. "The success of new organizational forms depends on managing inter-organizational relationships through external communication" (Johnson & Chang, 2000). External relationships such as other organizations in the community as well as the community should be considered. Other organizations can provide insight on what services are currently available locally and the need for long term care.
Reaching out to the community by hosting or attending events will help to draw in customers for the new service and gain information on cultural needs of the community. Communication is key to providing quality care in a busy rehabilitation center. The use of emails, flyers, and team meetins are great ways to effectively communicate with staff members. Communication is important to ensure proper care is provided and the patient is satisfied with the outcome. Internal and external relationships must be considered receive feedback on internal operations, and understand the demand for care in the community.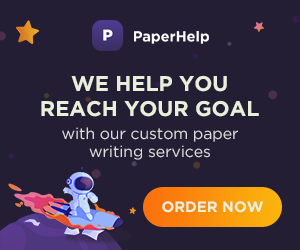 References
Johnson, J., & Chang, H. (2000). Internal and External Communication, Boundary Spanning, and Innovation Adoption: An Over-Time Comparison of Three Explanations of Internal and External Innovation Communication in a New Organizational Form. Journal Of Business Communication, 37(3), 238-63 Jones & Bartlett ( 2014). Retrieved from http://www.jblearning.com/samples/0763755575/55577_ch01.pdf