Community based correction is a more effective means of criminal punishment in comparison to incarceration. Community based corrections is a program which supervises people who have been convicted or are facing conviction. It is a non-incarcerate system of correction. These offenders have been convicted or are facing conviction. Some offenders have entered these programs before being in jail and some serve a part of their sentence in jail before entering the program. Community corrections have gained acceptance across the United States as a response to the growing costs of traditional correctional settings. Their increased use is based on the fact that such programs are generally cheaper, because they entail shorter periods of control, but also thought to be more effective than residential prisons and jails in reducing future criminal behavior. In Ohio, community-based alternatives to prison were established in HB 1000, also known as the Community Corrections Act (CCA). Under this bill, non-residential prison alternatives were established that would allow lower level felons to be diverted from expensive state penal institutions into cheaper community based programs.
Don't waste time Get a verified expert to help you with Essay
Over time, community alternatives expanded across the state and became an integral part of the correctional scene. By FiscalYear 2000, CCA programs expanded to 85 of Ohio's 88 counties. Typically, these facilities and programs house non-violent, first and second time offenders who might be sentenced to prison if not for the community alternative. It is reported that in 2000, over 8,698 offenders were diverted from the state prison system and 18,344 offenders from local jails (Ohio DRC website). According to the Bureau of Justice Statistics, Ohio has a smaller proportion of its correctional population in prison and jail than other states in the mid-West, and the nation (Glaze, 2002), and this may be reflective of the state use of community corrections systems. Currently, community based alternatives to prison are either state run programs, or county run programs that are subsidized by the state. There are also nonprofit organizations throughout the state that administer programs such as halfway houses, which are also subsidized by the state.
Nationwide, however, there is an expanding notion of community corrections that goes beyond the concept of sending offenders to locked facilities: More and more states and communities are experimenting with less and less restrictive forms of supervision and treatment, and are seeing treatment programs as part of a vital system that rehabilitates offenders. These programs help to maintain public safety through a balanced use of secure detention, corrections and community based alternatives because they help to reduce facility crowding. Community Corrections programs are programs designed to divert offenders from incarceration by providing alternatives to prison and help reduce jail overcrowding. They are there to support the offenders to intermingle with the community while being monitored in their activities. Community based corrections consists of probation, intermediate sanction, parole and re-entry programs. Parole and probation have always been a way of community based corrections. In recent years with the technological advancement and considering the psychology of convicted people, correction programs have widened to accommodate work releases, day fine programs, electronic monitoring, home confinement, community service, half way houses, boot camp prisons, restitution, check-in programs, mediation, curfews, restorative justice centers, drug checks, alcohol checks and other methods where there is a certain level of trust between the offenders and the people involved.
Jail affects a person psychologically and he or she can lose his self-esteem which eventually leads to disinterest in normal life. Many jail inmates who are there for petty reasons turn to become hard core criminals with the company they get in jails. There are thousands of people in jails and more than 5 times are on probation or parole at any given point of time. 'Jails were never made for people, it were made for crimes,' says a famous crime based fiction writer. It is not that jail authorities want to solve the problem of overcrowding of jails through community based correction. However it is one of the minor reasons which lead to the start of these methods of correction. Society has valid and legitimate reasons to stay away from offenders but this may turn them towards crime again. Almost one quarter of people who have spent time in jails return mostly with the same kind of offence or some other type of anti-social activities. Braithwaite put forth the philosophy of restorative justice which advocates a change of behavior of convicts through holistic methods. It works on the principle of reintegration. It is like helping offenders to enter the society in a way where they can be accepted by the society.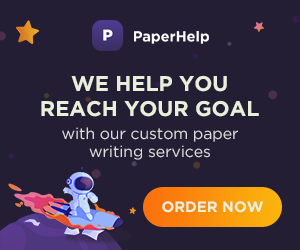 This system has its impact on the society in general as well, as it helps the society understand and accept the fact that offenders are also a part of the society. There are some offenders who enter the community based correction programs without entering jails and some serve a part of their sentence in jail before entering the program. We all commit mistakes and get an opportunity to learn and same goes for offenders. The process of learning starts when the person involved comes to know his mistake and accepts it. Eventually, the process may be difficult but it has helped many people, which gives a positive signal for other offenders. In conclusion, community based correction programs are more effective than institutional corrections because they are less expensive to operate. They have many ways of funding so the burden is not only on the government. Overcrowding is lessened by offering prison education programs that make possible offenders aware of the lifestyle in prison and by offering many different programs that accept numerous offenders. The offender learns accountability and the programs are individualized so the offender can gain the maximum rehabilitation. There are some that may oppose the community based correction programs because they may be scared for the safety of the community. The programs may be hard to place in the community due to locations of schools and businesses and some people may be worried about the property value. Even with these objections the community based correction programs have proven to be more beneficial than a correctional institution.
  References

(2010, 2008, 2007). In J. J. Macionis, Sociology —Thirteenth ed. Upper Saddle River,: Pearson Education, Inc., publishing as Prentice Hall,.
Crime Reduction: Prision Overcrowding. (2003-04). Retrieved from American Community Corrections Institute: http://www.accilifeskills.com/prison/overcrowding.php
Marion, P. N. (2002, November). Community Corrections in Ohio: Cost Savings and Program Effectiveness. Retrieved from Justice Policy: http://www.justicepolicy.org/uploads/justicepolicy/documents.ohio_community.pdf
John Byrne & Donald Yanich, 1982.
"Incarceration Vs. Community-Based Corrections: More Than Just Politics ," Review of Policy Research, Policy Studies Organization, vol. 2(2), pages 216-223, November.
Watson, R. (2012). Benifits of Community Corrections. Retrieved from Hamilton County, Indiana: http://www.hamiltoncounty.in.gov/topic/?topicid=165&structureid=9
(2011, 01). Community Based Corrections. StudyMode.com. Retrieved 01, 2011, from http://www.studymode.com/essays/Community-Based-Corrections-555395.html