Compare/Contrast two friends
Published:
26 February 2016
Remember! This is just a sample.
You can get your custom paper by one of our expert writers.
Get custom essay
78 writers online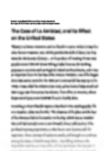 In this world we need to know and to make a difference between a good friend and a bad friend. In this world we see the friends are useful, helpful, and happiness. Per person point of view; for example, people are like to make friends, and some their do not like to make a friend who are solitary of the people.
First, friends are teaching us in this world, and we need who trusts their in our life. We have to talked to our friends who are we comfortable with and talk a privately that is a wonderful friends, and he keeps everything in his life without talking out. A greet friends are always together whatever times and they are one hand, which is mean lovely, helpful, and greatness to find them.
On other hand, we know some people have a bad personally. They we have to keep way from us. They who makes us a bad gay, useless, unhappy, dangerous, and always their have a trouble; whatever times, a bad friends have dangerous idea and they are a big different between a greet friends and a bad friends. We have to call them enemy because they are usually make us in troubles and they do not have anything to trust in this world. Also, if we have to compare between a abusive friends and a good friends, we find a lot of difference and they are dissimilar because the a good friends always honest with themselves and a bad friends take you to dangerous way and they are lying with themselves.
To sum up, compare from a good friends are difficult, but it is not difficult between a bad friends and a useful friends. In my opinion, in this world we need to experience with friends until we have to find a greet friends that can makes us happiness, trust, and comfortable with ourselves.