Of the above information, what is most important in your design of a sales incentive plan for the three sales staff? How does this information affect your plan design? In order to increase the sales there should be an analysis that will identify how to create a plan that will motivate employees to sale more premium tickets which are more expensive but it will bring an ultimate balance of maximizing profit based on the sales. If all premium seats are sold the bigger the incentive the sales representative will receive. Incentives also give the employee a more personal stake in the company's mission; if the company excels the employee benefits. The information provided definitely affects the complexity of the plan design, the plan needs to be able to cover all employees' efforts regardless of what department (sales or marketing) they are working in. In this case the success of one team could potentially benefit the other. If sales team fills the stadium ads team can sale more ads.
Don't waste time Get a verified expert to help you with Essay
Your book talks about unit rate plans, Which of these type of plan would you use for sales of tickets. Which plan might be appropriate for sales of advertising? Why? For this particular scenario the rate plan that seems to fit best will be a group plan, each group would need to adhere to a set standard or measure. All employees must understand how his performance affects the company's goals and other teams that might not be so closed to their specific task assignment. If the sales team is not performing on selling tickets and the stadium continues to be empty this might cause the advertising team to have a harder time selling ads. On the other hand the advertising teams should have a base line of maximizing efforts based on their experience and customer relations. Ad revenue should bring equal or higher amount than ticket sales. Plan recommendation for sales team should be as follow:
Any Bleacher tickets sales will receive 2%.
If achieve Premium tickets of 1,600 tickets or more would receive 5% incentive. If achieve Standard ticket sale of 7,000 tickets or more would receive 10% incentive, anything above 7,001 tickets would receive 15% incentive. Standard ticket average sales is higher than premium tickets, standard sells an average of 6,000 tickets = $54,000 vs. 1,500 tickets $18,000 sell for premium. It is recommended that the sales team increase the standard sales tickets since those are more appealing to the consumers to buy.
What factors influence the dollar amount you can pay for increases in ticket sales? The incentive given to the sales team based on the increase of tickets sales. Based on the calculations they should put more effort into the sales of the standard tickets since those are the tickets that ultimately could generate more revenue. As far as the marketing team they should be able to increase ads sales based on the promise of the sales team to increase ticket sales and fill the stadium, they should utilize a best business practice and combine several ads packages to accommodate corporation to purchase more ads for longer terms.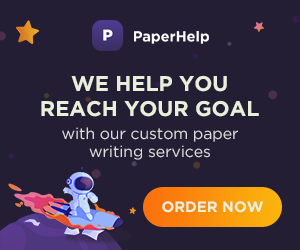 List of free essays