We all know sri lanka is an island , It is called as "Pearl of the indian ocean", as well as a sri lankan we should have a proud, I have it, because we are the lucky people with everything even with less economy in the world (proud ancient, temperate climate, curious nature,….. etc.), I think even location of the sri lanka is also special. i could find it from a very early article of an English web site. (gravity strength around sri lanka, such as scientific things and other things connecting with Buddhism and other religions) I here doesn't mention it, because here my objective is, discuss about the Contribution of engineer to economic development of Sri Lanka. It is good chance for now, because it has been finished very dangerous ethnic conflict in the world. So there is a responsibility to an engineer, develop the economy of sri lanka straightly, because we are borrowers to our motherland, we have used free education since over 12 years. So we should do maximum to our motherland, this is our country, our mother….. before discuss about it ,we should know about ancient sri lanka and economy around it. For that I decide to break my topic to parts. (i) Who is an engineer
Don't waste time Get a verified expert to help you with Essay
(ii) Achievements in engineering field in ancient sri lanka
(iii) Engineering education in sri lanka
(iv) Potential of engineers in spearheading the economic progress of sri lanka
(v) Analyze/appreciate the contribution of sri lankan engineers in recent mega projects
(i) Who is an engineer
Engineers solve problems and making new things work more efficiently and effectively. They apply the theories and principles of science and mathematics to research and develop economical solutions to technical problems. Their work is the link between social needs and applications. Engineers are design products, design plans, and supervise construction of buildings and ensure their safety and stability against hazards, design highways, bridges, railways and transit systems, irrigation canals, design dams, design ports, harbours as well as develop and implement improved ways to extract, process, and use of raw materials; develop new materials that improve product and take advantage of advances in technology, and electricity for supplying a nation's power needs and such as many of etc. Now can you see? With such a wide and vast environment of their activities, it is not difficult to understand what is the title "Engineer" . So it has been become word of Engineering, one of the most misunderstand word. Now, lot of engineering students have dream to be a software engineer. It is one of the vast subject or valuable academic course/ module in the world .
everyone run behind a rabbit. They consider about only salary, not their talents, As a result of this, there are plenty of engineers who do not know the exact meaning of engineering. That itself reflect the tragedy of technical education in the country. If you look at a doctor or accountant, you can see what they try to do. But an engineer, what is he suppose to do? That is important when we do this subject. It is affected to develop economy and technical researches of a country. The key tasks of engineering are Ananalysis and Design. Mathematics and logical thinking plays key supportive role in those two tasks together with inventive skills.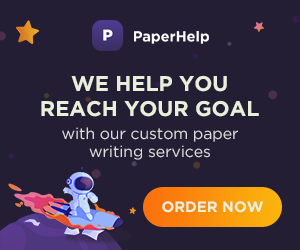 So I hope you get a clear understanding of what engineering and what engineers are suppose to do in the society. In the next topic we discuss about engineering of ancient sri lanka.
(i) Achievements in engineering field in ancient sri lanka
Engineering was a key component to the development of a great civilization, that is why it is produced unthinkable structure in our minds today. concrete is major components of construction materials. However, such large structures in ancient sri lanka that were engineered needed only nature items. (stone, woods…) ,they are still remained. One of the biggest engineering achievements of this era was the water system. aqueduct lines that start from lakes carried two hundred million gallons of water into whole Rajarata area. The science of the aqueducts was use very small scattered slope changes. Because of gravity, the water would flow downward all the way to whole area from sources. Stones were used to change way of aqueduct lines. As well as Bisokotuwa is special creation of sri lankan ancient engineers. Bisokotuwa is located inside the Dam.

The water from the reservoir flows into the Bisokotuwa with very high pressure through strong tubes made of stone, which the high pressure water flows in. While the water is forced to move upwards inside the Bisokotuwa, the pressure reduces. Then the water exits the Bisokotuwa to a second Bisokotuwa, where the same process is repeated further reducing the water pressure. Finally the water, unbelievably disciplined and calm, flows out through a larger tube to the outside of the Dam . This was an outstanding idea, which was based on mathematics. Such were the skills, and the talents of the Sinhalese engineers. We have had great knowledge about the water pressure. Sinhalese had the World's Best Irrigation network.
And also building construction was a great engineering in ancient sri lanka. When we consider about pagodas , they have been built very strongly, that means they have used suitable height according to area of pagoda. that is to say ,the have had great knowledge about mathematics such that trigonometry, circumference and area, and effect of wind resistance. As well as they have used suitable materials that sustain for heat of the sun, rain such as external effects. As well as Parakramabahu Palace, This is a majestic palace build by king Parakramabahu with have 1000 chambers, Today you can see the massive walls , half of the main stairway which led to upper floors. Inside the building you can see parts of melted brick walls caused by intense heat when this was set fire by Tamil invaders at the end of Polonnaruwa era. Around the main palace there are remains of more buildings where the ministers, solders and servants lived. Large holes in the wall probably held massive wooden structures that formed the floor of the upper levels. This is a great achievement by sri lankan ancient engineers.
(iii).Engineering Education in Sri Lanka
There are 3 main engineering universities in Sri Lanka, they are Moratuwa,Peradeniya and Ruhuna Universities. Moratuwa university is main engineering universityof sri lanka among 3 of them. In Moratuwa there are Electronic and Telecommunication, Computer Science, Civil, Electrical, Chemical and Material engineering degree courses in there. All courses are conducted in English. There is a learning methods in engineering education. That is the way to derive an perfect engineer. There are lot of sources (such as books, internet , ….) to self-studies. In University Moratuwa there is a big library with all facilities such as internet and online databases. And also they have chance to do practical and test experiments. And Lecturers give some points go through subject contents. Actually when we consider about current situation of engineering students , they look like run behind a rabbit. They don't give first place to what their talents, they are trying to enter most demanded field. So it has been become most comparative situation in University of Moratuwa. As well as should mentionhere there are very talent students there. (iv)Potential of engineers in spearheading the economic progress of sri lanka
There is a great reliance on technology to solve environmental problems around the world today with an almost universal reluctance by governments and those who advise them to make the social and political changes that would be necessary to reduce growth in production and consumption.Technology is not independent of society either in its shaping or its effects. In the data of human experience, our tools need to interact with every component of our existence: physically, environmentally, educationally, psychologically, socio-economically, politically and spiritually in order to be fully relevant to human needs.
Sustainable economic development is the challenge of meeting human needs for natural resources, induce trials products, energy, food transportation, shelter and effective waste management while conserving and protecting environmental for future human and capital development when they are fully harnessed to create jobs and generate income for the government for the purpose of economic development and transformation of society to the glory of God. To enable engineers fully be part of the economic development, there should be broadening and strengthening the education of engineers and finding innovative ways to achieve needed economic development in all areas while conserving and preserving natural resources. Economics can be defined in many ways; following are some of the definitions. Economics is the human Science which studies the relationship between scarce resources and their various uses which compete for these resources.Economics is the study of how people choose to allocate limited resources to satisfy their unlimited wants.
Economics is the study of how society decide what to produce, how to produce and whom to produce. Purpose of studying economics by engineers is to learn how not to be deceived by economists. Economic development is the development of economic wealth of countries or regions for the well-being of their inhabitants.The economic development process supposes that the legal and institutional adjustments are made to give incentives for innovation and for investments so as to develop an efficient production and distribution for goods and services. Economic development is a sustainable increase in living standards that implies increased per capita income, better education and health as well as environmental protection. Development is economics on a social level that has evolved into a professional industry of highly specialized practitioners normally working in public private partnership that are sanctioned and many times at least partially funded by local, regional and state/ provincial tax dollars. These economic development corporations function as individual entities and in some cases as departments of local governments. Their role is to seek out new economic opportunity and retain their existing business wealth. There is intensive competition between communities, states and nations for new economic projects.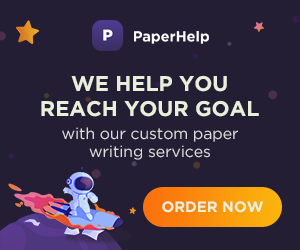 The creation and retention struggle is further intensified by the use of many variations of economic incentives to the potential business. These incentives vary greatly and can be highly controversial. The measurement of success within this industry is normal job creation, economic growth and increased or retained tax base. Sustainable economic development can only occur as a result of the creation of a world wide caring community. A Community of people who are working together for common ends and to meet the basic needs of all our people. The concept of sustainable economic development is central to the achievement of these key goals. It can be taught of in terms of policies and programs designed to meet their own needs. The achievement of sustainable economic development requires a new and different approach to policy making and its implementation. The Government is looking for greater integration and co-ordination of policy making and its implementation across the public sector and across social economic and environmental policy portfolios. It is also looking for an approach characterized by greater partnership between central government, local government, economic entities, private industry and other community groups.
Engineers must lead this new industrial economic revolution.There is some excellent leadership by professional organizations such as the institute of electrical and electronic engineers(IEEE), world engineering partnership for sustainable development (WEPSD), world federation of engineering organization (WFED), Nigeria society of engineers (NSE), American society of civil engineers (ASCE), and world business council for sustainable development (WBCSD), among others to make sustainable economic development high priority in engineering and business both in practice and in the education of future engineers. They are promoting codes of practice education, mentoring programs, and policy changes that will encourage the engineering profession to lead this economic revelation. The engineering courses being studied in higher institution of learning should also include borrowed courses that bother on acquiring business knowledge and skills at the first and at the second year level in order for the engineers to be able to relate their engineering practice to the business reality on ground in order to contribute fully to the economic development of their respective nations. That's one way the engineers can be fully integrated into the running of the countries of their origin.
Designing a sustainable future requires a paradigm shift towards a systematic perspective which encompasses the complex interdependence of individual, social, cultural, spiritual, economic and political activities and the biosphere.The engineers of the future must be much more interdisciplinary – the lines between the traditional engineering disciples must be much more fluid. Engineers will have to join forces with biologist, chemist, meteorologist, economics, planners, political scientists, ethicists, religionists and community leaders in unprecedented ways to lead the society on a sustainable economic path. Since it is likely that we will double the amount of housing and building construction in the twenty-first century (and buildings utilize a tremendous amount of materials and energy) it is imperative that civil engineers team up with architects, planners and other engineers to revolutionize construction. I believe that there is a special role for civil/environmental engineers in the future. Rather than being engineers that primarily design technologies to control or remediate pollution, I believe the environmental engineers will be interdisciplinary, system specialists who will bring together, coordinate and manage the entire specialist to solve complex environmental problems and promote sustainable development.
Moreover, all engineers must play a much stronger role in the public policy process to provide the right incentives for industry and others to move on sustainable path so that engineers can be encouraged and supported to design sustainable technology for the purpose of economic development that benefits society in a holistic way now and in future. As Don Roberts advocates, we must become better informed of the interdependence of environmental, economic, health and social issues, inform others and become leaders, otherwise the agenda will be set by others who neither know the benefits nor the limit of technology in a sustainable modern society. Such a shift in the thinking, values, and actions of all individuals and institution worldwide calls for a long term societal effort to make environmental and sustainable concerns a control theme in all education, particularly for engineers, economists and business people. If we are to achieve a sustainable future, institutions of higher learning must provide the awareness, knowledge, skills, and values that equip individuals to pursue life goals in a manner that sustains human and non-human well-being.
This is critical since higher education prepares most of the professionals, who develop, manage, teach and influence society's institutions. The organization of seminars and workshops by professional engineering organizations like IEEE and NSE will go a long way in educating their engineer members on their role in contributing effectively to national economic development. Several prominent engineering schools such as Georgia Technology are making important strides by making sustainable technology a core mission and MIT with its program in Environmental Education and Research (PEER). Despite these effort and those of a number of Colleges and Universities which have active environmental studies programs and train graduate professionals, education and research about the interdependence of and a sustainable relationship between human and the rest of the environment is not a priority in higher education. Sustainable economic development relies on technological change to achieve its aim but will governments take the tough steps that are required to force radical technological innovation rather than the technological fixes that have been evident to date?
Such measures would require a long-term economic cost while industry will readjust. It would appear that so long as sustainable development is restricted to minimal low-cost adjustment that do not require value changes, institutional changes or any sort of radical cultural adjustment, the environment will continue to be degraded unless sustainable change occurs, the present generation may not be able to pass on an equivalent stock of environment goods to the next generation. First, the rates of loss of animal and plant species, arable land, water quality, tropical forest and cultural heritage are especially serious. Second, perhaps more widely recognized is the fact that we will not pass on to future generation, the ozone-layer or global climate system that the current generation inherited. A third factor that contributes overwhelmingly to the anxieties about the first two is the prospective impact of continuing population growth and the environmental consequences if rising standards of material income around the world produce the same sorts of consumption patterns that are characteristic of the current industrialized countries.
Even if people put their faith in the ability of human ingenuity in the form of technology to be able to preserve their life styles and ensure an ever increasing level of consumption for technological systems rather than continue to apply technological fixes that are seldom satisfactory in the long term, technological optimum does not escape the need for fundamental social change and a shift in priorities. That was the mistake many in the Appropriate Technology movement made. It takes more than the existence of appropriate or clean technologies to ensure full sustainable economic development. Engineers have a leading role in planning, designing, building and ensuring a sustainable future. Engineers provide the bridge between science and society. In this role, engineers must actively promote and participate in multidisciplinary teams with other professionals, such as: ecologists, economists, medical doctors, and sociologists, to effectively address the issues and challenges of sustainable economic development because engineers working on a global scale will help promote public recognition of the engineers and understanding of the needs and opportunities in today's fast developing world in order to ensure the engineers' role in a sustainable economic development in it. (v).Analyze/appreciate the contribution of sri lankan engineers in recent mega projects A megaproject is an extremely large-scale investment project.
Megaprojects include bridges, tunnels, highways, railways, airports, seaports, power plants, dams, wastewater projects, Special Economic Zones, oil and natural gas extraction projects, public buildings, information technology systems, aerospace projects, weapons systems and, more recently, large-scale mixed use waterfront redevelopments; however, the most common megaprojects are in the categories of hydroelectric facilities, nuclear power plants and large public transportation projects. In Sri Lanka recently we have built 2 International Cricket Stadiums that located Pallekale and Hambanthota. That is a great mega project that can earn huge income. And also Hambanthota harbour and Hambanthota Airport are also big projects. Nowadays it is going on road development programme. These are some projects of in Sri Lanka. They can contribute to sri lankan economy straightly.
So there are many ways to contribute to economy development of sri lanka to an engineer after ethnic coflict.