Introduction
Don't waste time Get a verified expert to help you with Essay
Corporate governance refers to a system of mostly rules, practices as well as procedures that direct as well as control a company. In most cases it involves the balancing of all the stakeholders that have an interest in the company including the management, shareholders, government, the community to mention but a few depending on the company. Essentially, corporate governance provides a framework that if followed will help the company attain its objective in an all round manner.
Though a relatively new phenomenon, this concept has been able to take the world by storm with countries that have embraced it turning in a lot of development that their counterparts. The embracing as well as the internalization of corporate governance by different countries has been able to foster growth and development while creating a business friendly environment in which companies can co-exist with the state as well as the communities in which they operate (Fernando, 2009, p.23).
Case study: the United States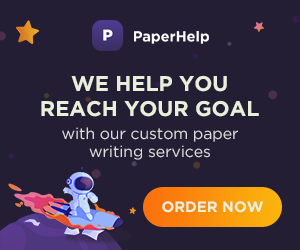 As recent as 2002, the United States enacted the Sarbanes-Oxley bill into law making it an act. This was ushered in to restore the public's confidence in companies and markets. Prior to this act, there had been a string of bankrupted high profile companies that had been brought down by internal accounting fraud. This left a twist that ensured that the companies would essentially be governed by state laws and therefore failure due to breach of such laws would be answerable to the government. This ensures that not only are the interests of the company shareholders protected but that then community that usually benefits from activities such as employment are also taken care off. Thus, the country has over years adopted different legislations both at the federal as well as state level that ensure that corporate governance is fully realized in the state.
Therefore, from the United States, the UK can learn to enact strong legislations that would act as a guidelines to both state as well as the companies and any other stakeholders of the importance of embracing corporate governance. This would also serve the purpose of regulating corporations that will then have to acknowledge the fact that rules have been put in place and therefore have to be followed and that failure of compliance would lead to outlined penalties (Chew & Gillan, 2009, p. 3).

Case study: India
India, unlike the United States, has created a committee that deals with corporate governance know as the Securities and Exchange Board of India (SEBI). The board that in most cases takes on a trustee role for all the companies in India was created through the adoption of SEBI Act, 1992. The act gives the body statutory powers to be able to carry out its duties and functions. These approach adopted in India is believed to have been adopted from the Ghanaian principle of trusteeship and that it is a directive of the Indian constitution with a little twist in between. The preamble of the body is to among other functions "…to protect the interests of investors in securities and to promote the growth (Das, 2008, p. 7).
Reference
Chew, D. H., & Gillan, S. L. 2009. U.S. corporate governance. New York, N.Y., Columbia      University Press.
Das, S. C. 2008. Corporate governance in India: an evaluation. New Delhi, Prentice-Hall of      India.
Fernando, A. C. 2009. Corporate governance: principles, policies and practices. New Delhi,     Pearson Education.