Today doing business is no longer a matter of creating the best products or making the most profit, it has developed to a matter of how? Due to scandals including child labour, poor working conditions and neglect of safety and health regulations, companies worldwide have been forced to revaluate their moral and ethical standards. Consumers are now caring about much more than just the product, which compel companies to monitor manufactures, secure labour standards and to be aware of the environment. This new phenomenon is called Corporate Social Responsibility or by its shortening CSR. Some companies like H&M or Zara have rejected to be involved in CSR. Others have taken CSR to a whole new level.
Don't waste time Get a verified expert to help you with Essay
Nike Inc. has during the past years not only followed the recent development within CSR but the apparel mastodon has also evolved to be a role model. Nike has as many other companies renewed their supply chain and methods of manufacturing. Their newest motto "Innovative for a better world" describes their efforts at the most, but their new system of ranking manufactures, their Materials Sustainability Index that provides designers with information on the potential environmental impact of the products they use, recycling program of old shoes and their new manufacturing process of their recent shoe "Flyknit" with minimal waste speaks for it self. Nike has with these investments proved they are willing to "Innovate for a better world" but how does it affect Nikes marketing environment and will these investments comply with the overall concept: Making money?
Nike is market leader within athletic products worldwide and is considered the 26th most powerful brand by Forbes. The athletic brand has an annual turn over on 21.8 billion dollars and spends 2.7 billion dollars on advertising every year. The importance of Nike is not to be mistaken. Therefore their latest investments in CSR are a huge boost to the issue. Many huge companies such as H&M and Zara have rejected to invest in CSR although their have been numerous scandals of poor working condition and child labour, which shows not all companies are willing to invest in sustainability and social causes. Nike has actually been involved in such scandals, but denied all accusations.
Nike has however with these new methods shut up all the critics. The company has been known for innovate shoes and closes to new standards and has used their strength in innovation to create new business methods: "Our vision is clear: to help NIKE, Inc. and our consumers thrive in a sustainable economy where people, profit and planet are in balance" . Nike is, according to this quote, trying to accomplish the almost impossible and create a win–win situation for the company it self and its marketing environment. But is this possible?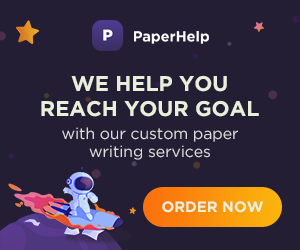 I believe so! They have created better work conditions for employees of their manufactures because of the pressure Nike has put on theme. Nike rate the manufactures with gold, silver and bronze medals and have set the goal of all manufactures should have a bronze medal by 2020. And although Nike has made huge investments in innovating their products to new manufacturing and product standards with focus on low environmental damage and a lot of recycling and therefore probably raised their prices, consumers actually stand by Nikes new methods although raised prices usually do not get the approval of the average consumer.
Nikes revenue has increased from 18,528 million dollar in 2009 to 25,313 million dollar in the fiscal year of 2013. This could be caused by the increased prices of their products but Nikes return on invested capital has followed the same development and has increased from 17.8 % in 2009 to 23,8 % in the fiscal year of 2013. What is more, all this is accomplished during a very difficult financial period, which only gives Nike extra credit.

Furthermore Nike is increasing the competitive situation when they implement other competitive parameters than just product or price. Nike is also forcing the consumers to make a choice: Cheap products manufactured by brands, who do not have the same CSR – profile as Nike and therefore do not care about sustainability, the environment or employees of the manufactures, who often work under poor conditions and put their lives on the risk every day, just to make some close or Nike who are trying to do the right thing and change these things.
I am a big fan of Nike's new manufacturing methods! They seem to have made the impossible and made a win – win situation. They keep innovating new clothing and shoes, which becomes popular the moment it hits the market. And they accomplish this wonder contemporary with investing in better work conditions, sustainability and low environmental damage. Additionally they keep improving their accounting figures, even in difficult financial times! Absolutely amazing in my opinion! B: Blog
Then it happened again. A huge company forgot to do their research properly. We have seen it before when the Japanese car manufacturing giant Mazda named their car "MR2", which means faeces in the French language or when Warner Brothers named their new big movie wonder "Free Willy", which is not the nicest word in the British language. This time it was the American athletic brand Nike, which released their new shoe "Black and Tan" close to St. Patrick's Day. It was a tribute to the huge beer brewery Guiness, which also inspires the shoe, which includes an illustration of a beer in the sole. Usually that kind of shoe would have been popular among the beer loving Irish people. But Nike's marketing people forgot one thing: The Black and Tan was a violent British paramilitary, which ravaged the Irish independence wars and among this the atrocities of Bloody Sunday. Not a name you want to use for a shoe honoring the Irish peoples most favorite company.
And Nike has experienced the consequences of the mistake. Nike has put a lot of money into innovating and advertising the shoe, which only makes the fault bigger. Some simple research or a Googling of "Black and Tan" could have averted the problem. Nike has now made a shoe to tribute Guiness that they cannot sell in Ireland. It may have ruined Nikes reputation and brand in Ireland and it has cost Nike million of dollars in manufacturing the shoe and may even cost billions of dollars in losses of future sales in Ireland. Hopefully Nike and other companies have learned their lesson and in the future understand the importance of cultural research.